Happy Friday, everyone! Today I thought I'd share a #FridayFive post. In the post I'm sharing five things going on in my life or five things I've been interested in lately.
1. Lee See Book Signing
Earlier this week, I did something new — I attended a luncheon and a book signing for author Lisa See, and her new book, "The Tea Girl of Hummingbird Lane." I've read five of See's previous novels, and am excited to read her new one! I love Lisa See's historical writing — much of her writing delves into Chinese culture and history — both in China, and here in the United States. Her new book explores tea farming in China and the intricate relationships between mothers and daughters.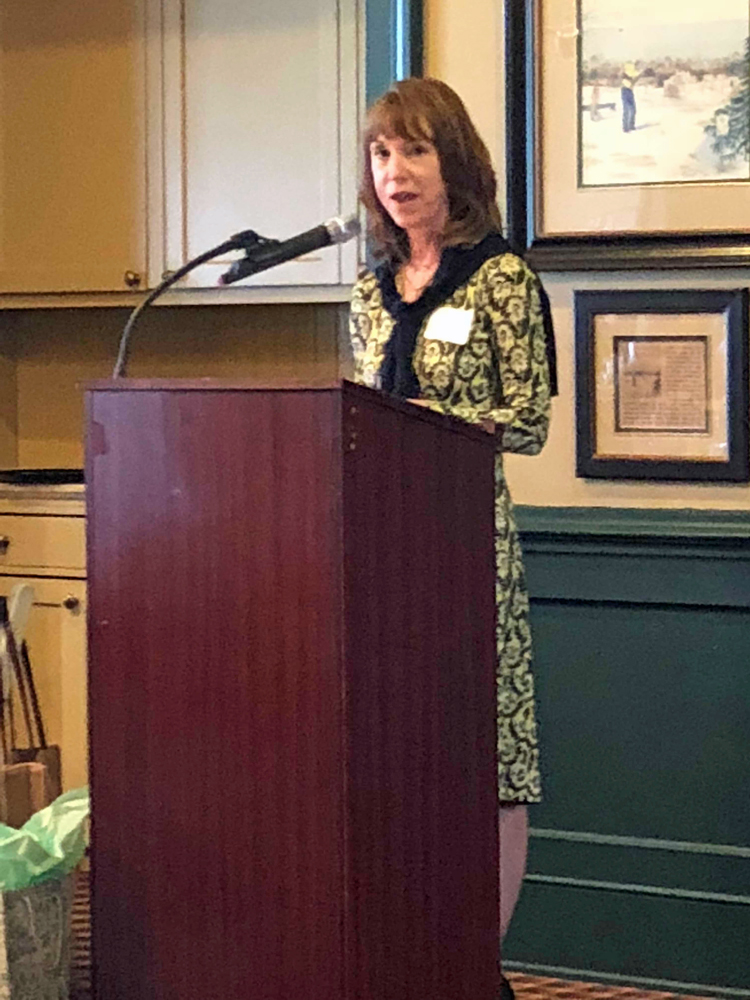 The luncheon was hosted by Princeton Public Library, and each attendee was given a copy of her new book. I need to start reading it soon! (As usual, I am in the midst of at least three books at the moment!) I loved listening to See describe her recent travels to China to research her book and how she settled on traditional Chinese tea farming as the backdrop for her novel.
At the luncheon, I got to speak briefly with Lisa See, and received a new copy of her book, which she signed for me.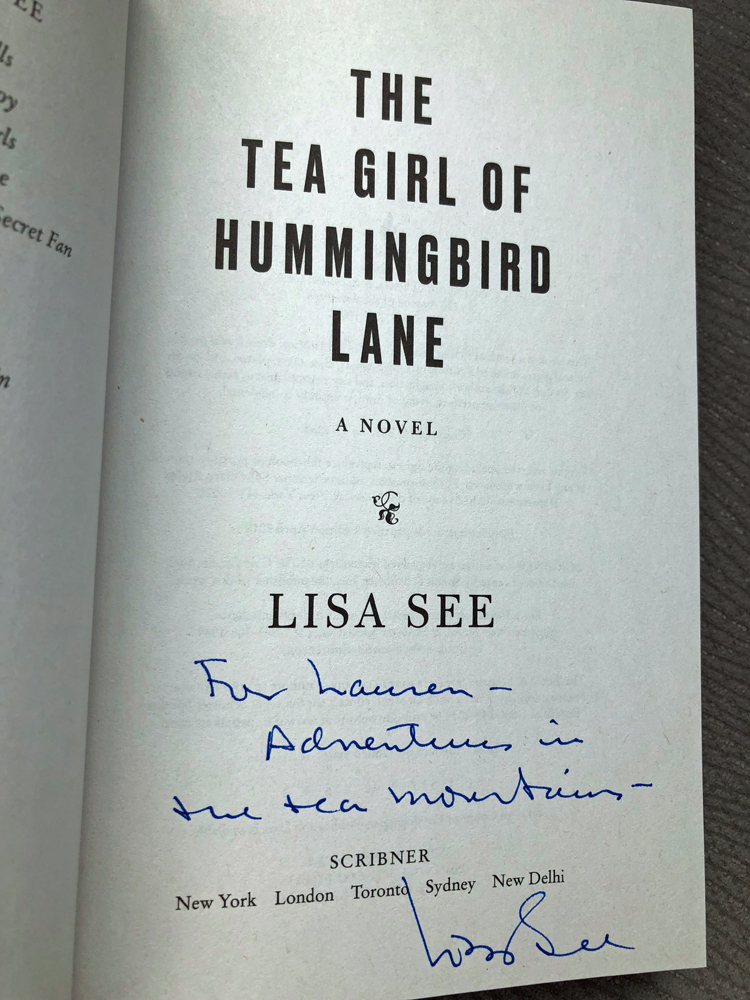 As a fan of the way See writes about the lives of women and a huge tea drinker myself, I'm looking forward to this read!
2. Gardening Plans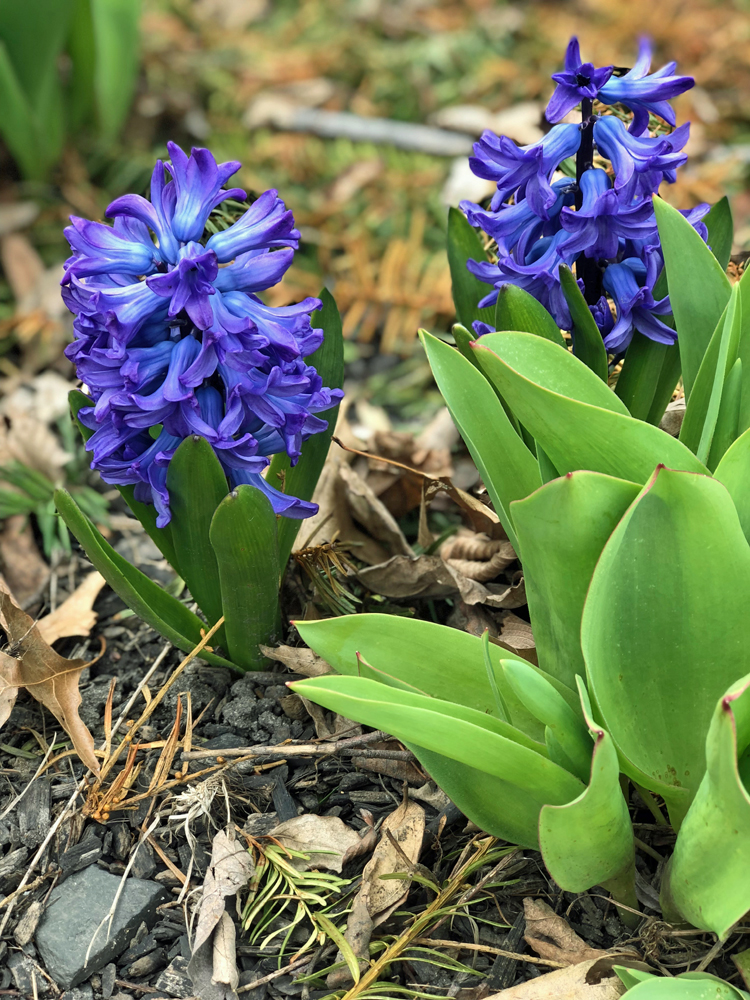 Hyacinths and daffodils are blooming in my garden, and it's finally starting to look like spring! I'm looking forward to planting pansies and some summer flowering bulbs this weekend! I'm a little behind the season with planting pea seeds, but I plan to get some into the ground this coming weekend, too. I have a beautiful new raised garden bed by Keter, which I want to plant with the pansies and summer bulbs.
3. House Training Puppy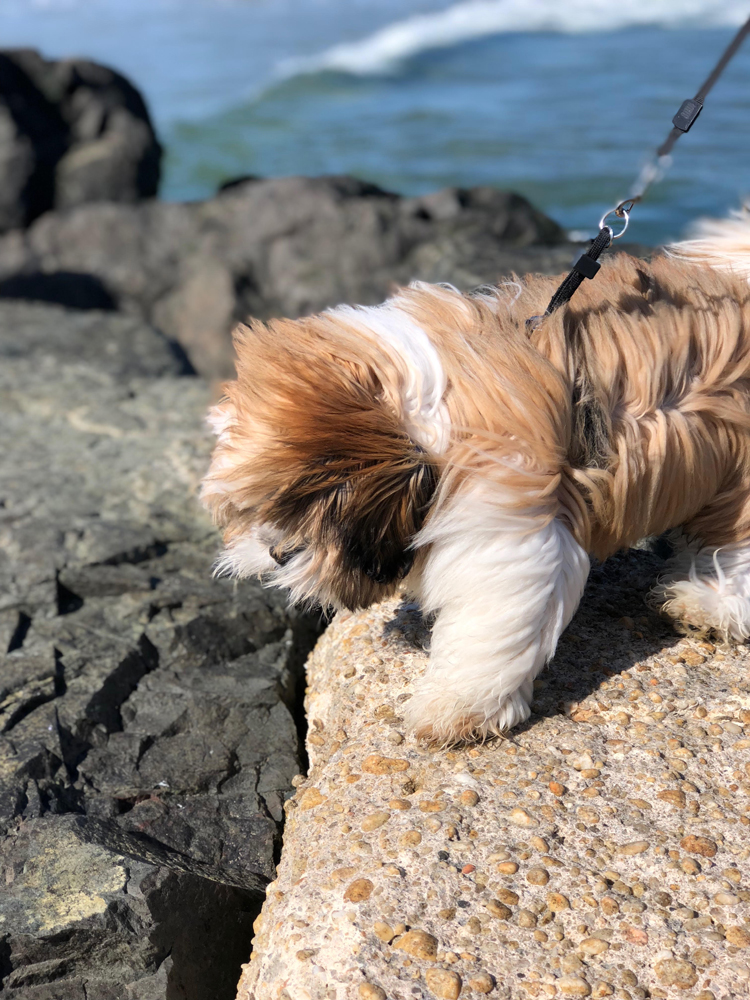 My family adopted a Shih Tzu puppy, Mochi, in January. He's now about 5 months old. He's very cute, but he keeps me busy! He's about 80 percent house trained. But if I misread hishttps://www.tripadvisor.com/Tourism-g46698-Ocean_Grove_New_Jersey-Vacations.html cues and don't take him outside when he feels nature's call, I wind up cleaning up after him. That explains the big stack of books I've taken out of the library about raising a puppy! I've been having fun spoiling my little puppy — like ordering a subscription box full of toys and treats for him from PupBox, and hanging a big canvas print of him in my home's upstairs hallway. He's become a beloved member of our family! My family and I enjoyed a fun day trip with him recently to the beaches at Asbury Park and Ocean Grove, NJ. Puppy had the best time on the beach!
If you would like to try PupBox for your puppy, be sure to use Mom Home Guide's PupBox referral link to get 50% off the first PupBox for your puppy with the purchase of any multi-month subscription.
4. Summer Travels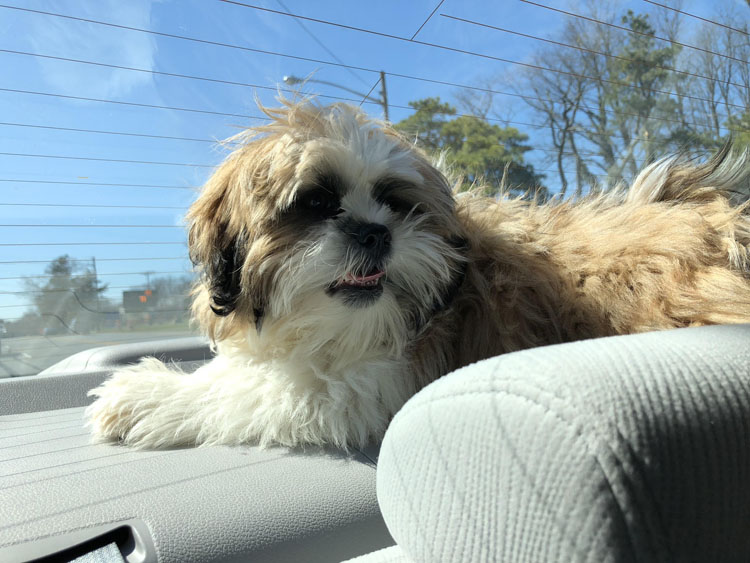 I was hoping to go to Disney World this year with my daughters, but now that we've adopted our puppy, we've decided to postpone the trip to another year. I am hoping to plan a fun road trip with my husband, kids and pup! I love to travel, but don't get to travel much to my great dismay. I need to get out and see things! I'd love to travel north and visit some states in New England. I've downloaded the BringFido app. There are lots of hotels that will accept families and their pets! For example, I'd love to visit Burlington, Vermont, and have discovered that the Doubletree by Hilton hotel in Burlington will allow you to room with your pet.
5. Prepping for Haven
My good blogging friend, Carrie of Curly Crafty Mom, and I have signed up for this summer's Haven blogging conference in Charleston, S.C.! I am very excited and am looking forward to spending time with Carrie and some of our other blogging friends. This week, the Haven organizers have released a schedule of the classes and seminars being offered this year, so Carrie and I have been deciding which ones we want to attend! We are also hoping to plan some meals out and excursions into Charleston. I went to Haven four years ago, and it was a lot of fun! The conference is a great opportunity to learn from other bloggers, meet up with brands, pick up some new DIY skills and connect with other bloggers.
The image above shows me in a Haven class taught by the hugely popular and successful blogger of
Shanty 2 Chic
.