Memorial Day Blow-Out! Enjoy up to 70% off everything you need for the weekend.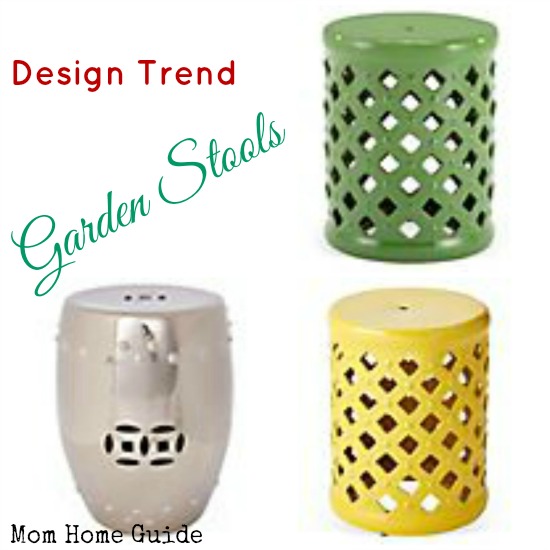 * This post contains affiliate links. All opinions expressed in this post are 100% mine.
One of the hottest decor trends I've seen this year is the popularity of garden stools, sometimes called "drum tables." These design accents, often made out of ceramic or shimmery metal, are fun and versatile. Garden stools come in a wide variety of shades, including white, silver, gold, greens, blues, reds and yellows.
The use of these drum-shaped stools are said to have originated in China at least 1,000 years ago, but it could be said that 2014 is the year of the garden stool for home decor! Part of the stool's popularity is due to its versatility: They can be use indoors, outdoors, as accent tables and as seating.
I love the lattice pattern in this apple green garden stool from One Kings Lane. Apple green is my favorite color! The table would suit a garden or patio and would add a fun pop of color to just about any room!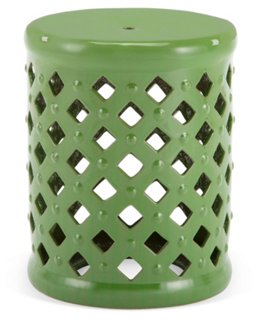 Madison Garden Stool, Apple Green
I also love the design of this white garden stool, and think it would be a great accent in a modern living room.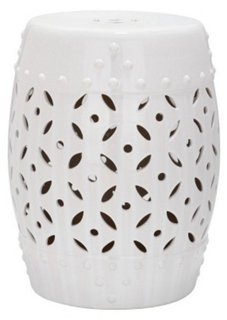 Aurora Ceramic Garden Stool, White
 To add some glitz and glam to a room, I'd add a pretty garden stool in metallic silver. Beautiful!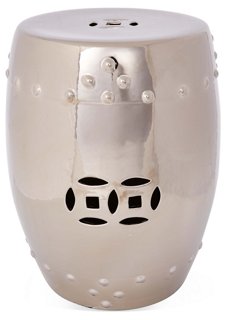 Kelly Garden Stool, Silver
Garden Stools as End Tables
I've recently redesigned my home's living room, and have added a new sofa, ottoman, DIY throw pillows and a yellow and white accent chair. I think a garden stool on either side of the sofa would work well — they would be the perfect spot to rest a book or a cup of tea! I am torn, though!! I am not sure whether to go with a clean and white garden stool, or with a garden stool in a fun color like my beloved apple green, or even yellow, like this Madison Garden Stool in "mustard" from One Kings Lane.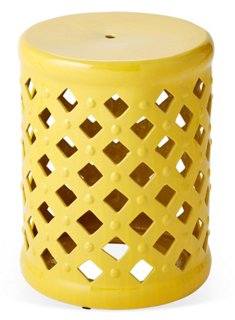 Madison Garden Stool, Mustard
Garden Stool Decor
This is what my home's living room looks like now. Would you use garden stools as end tables, and if so, what color would you go with?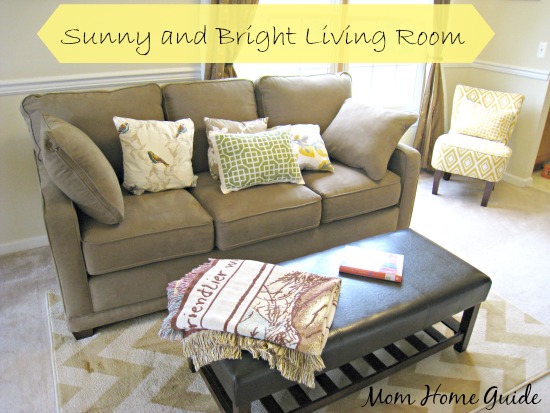 Please share your opinions in the comments — I'd love to hear from you!

Check out One Kings Lane's Upcoming Sales for deals in garden stools, accent pillows and other home decor.
You Might Also Like
Interested in becoming a One Kings Lane Affiliate, too? Join One Kings Lane's Affiliate Program
This Post Was Shared At
Creativity Unleashed Link Party
Pinworthy Projects Party
Memorial Day Blow-Out! Enjoy up to 70% off everything you need for the weekend.