I received a Sweetwater gift card as part of my relationship with the Quality Blue Community. All opinions expressed are my own.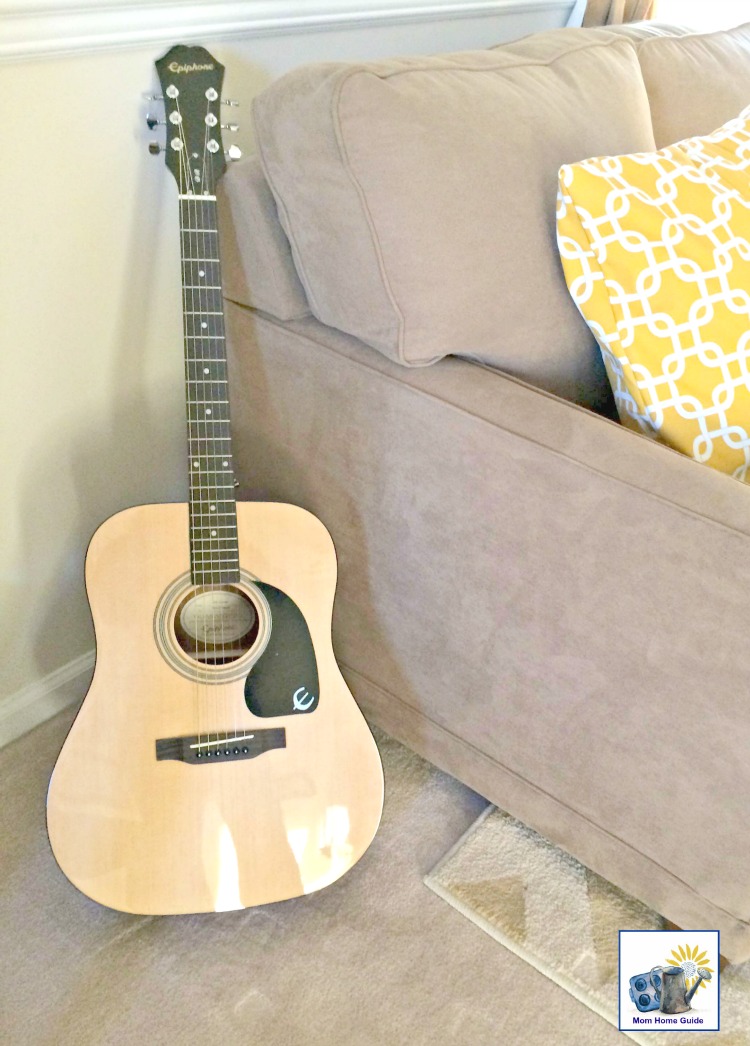 My daughters and I all play music but we don't yet play the guitar. But we are excited to learn. However, before we can do this we needed to buy a guitar. I recently purchased a new guitar from Sweetwater.com. I couldn't be more excited! (I play the piano, one daughter plays the flute, while the other plays the flute and the piano.) I am hoping to make at least some strides in learning our new instrument over the holidays!
Shopping for my guitar on Sweetwater.com couldn't be easier!
I chose the Epiphone DR-100 Natural. Sweetwater has beautiful, large photos of all its instruments on its site, which makes choosing an instrument easier. The six-string acoustic guitar that I chose is a good beginning guitar with a beautiful spruce top, mahogany back, neck and sides, and a rosewood fingerboard. I felt comfortable ordering the guitar, because it received 4.4 out of 5 stars from 16 reviewers.
After I made my purchase, a customer service representative from Sweetwater phoned to let me know my order was being prepared. He also asked if I needed any extra items like a guitar case. (I do need a case, but that will have to go on my holiday wish list!) I thought that the extra customer service attention was wonderful — I can be rushed when making a purchase, and I sometimes forget to make needed accompanying purchases! For instance, I forgot to order guitar picks, which my kids and I might want to use as we begin to learn to play the guitar.
I also love that Sweetwater provides free shipping on guitars. (Sweetwater also provides free returns, but I won't be returning my guitar!) I also get free tech support for my guitar and a 2-year warranty on my guitar!
What I really love about Sweetwater is that every guitar is unboxed and inspected by a professional, so I can be sure my guitar is in perfect working order! The guitar was inspected for any cosmetic or structural flaws and even played to determine its playability!
Sweetwater also tuned my guitar before shipping it, which I really appreciate! (I've never played a guitar before, so I don't yet know how to tune it!) So while I know that the guitar looks good, I can be assured that it will play well, too!
My order arrived in a box almost as tall as I am a few days later! (My guitar was well protected.) The guitar is beautiful, sounds great and looks exactly like it was pictured on Sweetwater.com. My daughters were happy to discover that a bag of candy was also packaged with the guitar — a surprise treat!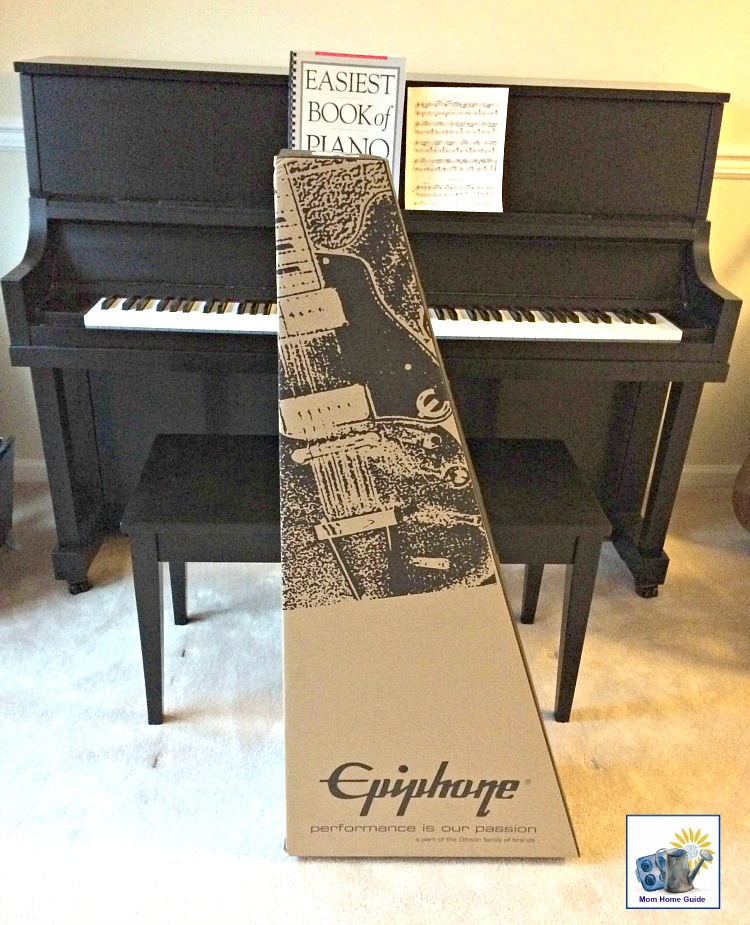 My girls and I have tried out our guitar a little so far, but we really need to get some lessons or watch some how-to YouTube lessons! I really adore the "Blue Morgan" music from the movie, "Million Dollar Baby." Much of it is played on the guitar, and I think the music is so lovely! The song is actually composed by Clint Eastwood! I would love to learn how to play that piece!
The guitar looks great and my daughters and I can't wait to play it!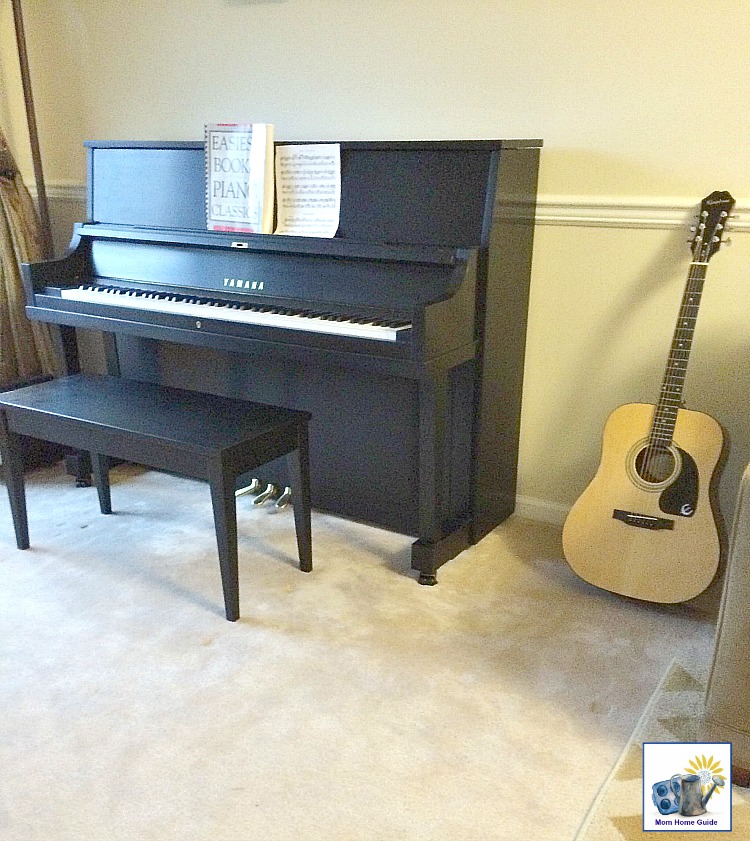 As you can see, my guitar looks exactly as it was pictured on Sweetwater: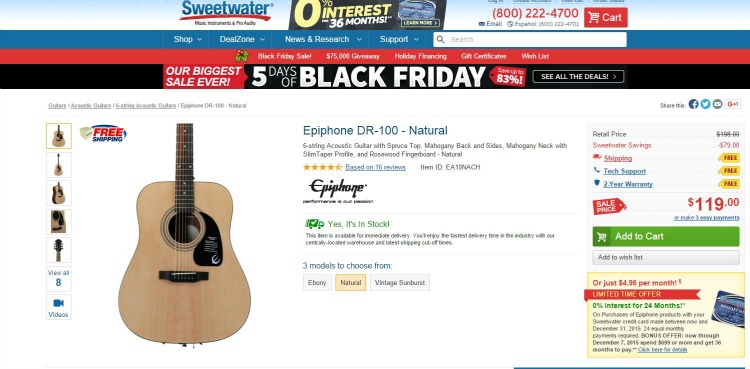 Be sure to visit
Sweetwater
on Cyber Monday for site-wide deals!
This post was shared at Creativity Unleashed and Pin Junkie Pin Party


Recently on Mom Home Guide