My! Is it chilly here! It is supposed to get to -4 degrees (that's NEGATIVE 4 – YIKES!) here in New Jersey tonight! I can't remember another time EVER when it's been that cold outside here! Weather like this just makes me want to snuggle under a throw on the couch and read a good book! I used to be strictly a fiction nut, but lately, I've been hooked on biographies and autobiographies. I guess it's because I am always looking for lessons on how people traveled through life and found their successes. These are a few interesting ones I've read recently, if you are looking for a good read!
Schulz and Peanuts: A Biography by David Michaelis

The Peanuts comic strip and television specials were mainstays of my childhood, since I mainly grew up in the 1970's and 1980's (with a smidgen in the late 1960's). So, I was very interested to read the biography of Charles Schulz, who created the Peanuts comic strip, and characters Charlie Brown, Linus, Lucy, Snoopy and others.
I enjoyed the sweetness of the comics and television specials, but at the same time, I always wondered why the Peanuts kids — especially the Lucy character  (why couldn't she just let the poor kid kick the football — at least once?) – could be so mean to Charlie Brown, who seemed to me to be good at heart and a likeable kid. Now that I am reading the Schulz biography, I understand why the Peanuts kids are portrayed that way, since as a child, "Sparky" was a shy kid uncomfortable with others who had nononsense folks who weren't very in touch with his emotional life. At a young age, Schulz, who the biographer says suffered from depression for much of his life, prefered the company of his drawings — yet he disparaged other children for not reaching out to  and befriending him.
I am only about halfway through this 700-plus-page book — at this point in my reading, Schulz has surpassed his early years of professional struggle to be a celebrated cartoonist. As I read, he is relishing his success and family life at the almost Disneyland-like estate that he and his first wife built in California. The book is a very interesting read, and it is quite illuminating to compare and contrast what I am reading about Schulz's life with the Peanuts strips that are sprinkled throughout the book.
Wild: From Lost to Found on the Pacific Coast Trail by Cheryl Strayed
At a loss after her mother's death and ill-at-ease in her marriage, Cheryl Strayed literally strays from the right path and gets lost in a life of aimlessness and drugs. Then, almost on a whim, she decides to backpack the Pacific Coast Trail for weeks — with next to no hiking or backpacking experience. As she hikes the trail, she reflects on her life and works out the issues and problems that have been dragging her down. Hiking for days on end alone and with no experience can be fraught with danger, so the book kept me on the edge of my seat, wondering if Strayed would make it through her hike unscathed. The book provided an absorbing look at an interesting lifestyle and a sub-strata of folks whose lives revolve around the trail.
For more on her Strayed's and book, check out this Cheryl Strayed interview on Oprah.com.
Eat, Pray, Love: One Woman's Search for Everything Across Italy, India and Indonesia by Elizabeth Gilbert
This book, which details travel writer Elizabeth Gilbert's trek across three wildly disparate places on Earth to discover her spiritual self and a greater meaning to life, really drew me in with Gilbert's wit and her fun and easy to digest writing style. I often enjoyed reading this book purely for the way Gilbert writes and the funny and intelligent writing style that she employs – Gilbert is truly a woman who can WRITE. (In that sense, I wish I were her!) Escaping a suburban marriage that doesn't suit her, Gilbert gorges on Italian food and the simple joys of life and friendship in Italy, follows her yoga and spiritual guru to India and delves into her inner self, and interns with a down-to-earth medicine man in Bali, where she meets and falls in love with her second husband. I watched the movie version (in which Julia Roberts stars) in this book, but as the movie lacks Gilbert's amusing take on life and glosses over much of Gilbert's spiritual quest, I didn't find the movie as gripping, even though I think it was a box office hit.
I Beat the Odds: From Homelessness to the Blind Side and Beyond by Michael Oher
I first learned about Michael Oher when I watched the movie, The Blind Side, which shows how football star Michael Oher (from the Baltimore Ravens) starst out life as a disadvantaged foster child, becomes adopted by a well-to-do Southern family and attends a private Christian school. He later goes on to play football for the University of Mississippi.
Although I am not a sports fan and know next to nothing about football, I ended up owning The Blind Side when I misplaced my Netflix version of the movie and had to pay for it. (Of course, I found the movie shortly after I sent in my payment.) After seeing the movie a few times, I was hooked by Oher's sweet and touching rags to riches story. When I came across Oher's biography in my local library, I just had to read it.
The book was an enjoyable read, and I loved learning how Oher's hard work, determination and the support of those who really wanted him to succeed all helped him to get where he is now. I appreciate how Oher's main message is to kids in similar situations — he encourages them not to get caught up in the pitfalls (e.g., drugs and gangs)  of inner city life and to work on making a better life for oneself.
On My Reading List
I am Malala: The Girl Who Stood Up for Education and Was Shot by the Taliban
I have been waiting for months on my local library's wait list for this book, and I hope to get a copy of this book to read soon! This book is written by Malala Yousafzai, an astoundingly brave young girl from Pakistan who stood up to the Taliban over her right to an education, and was shot and nearly died in the process. Hopefully, I will get to read this book in 2014 — the wait for this book at my local library is very long!
American Mirror, About Norman Rockwell, by Deborah Solomon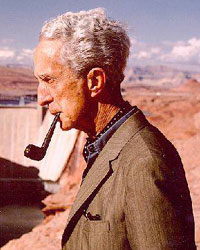 I listened to an interview with American Mirror author Deborah Solomon on NPR a few weeks ago, and ever since then, I've been wanting to read this book. Like most Americans, I've seen artist Norman Rockwell's paintings nearly everywhere, but I know next to nothing about the man himself.
Have any biographies or autobiographies you'd recommend? I'd love to hear from you!
50% Off Custom Photo Gifts!

 Use Code: GIFTS at checkout. Unlimited Order Quantity. Ordered Online Only. S&H Not Included. Cannot Combine Coupon Codes. 50% Off Offer Open to New and Existing Customers, but 40 Free Prints are Only Available to New Customers. Exp. 01-29-2014.