*This post contains Amazon affiliate links.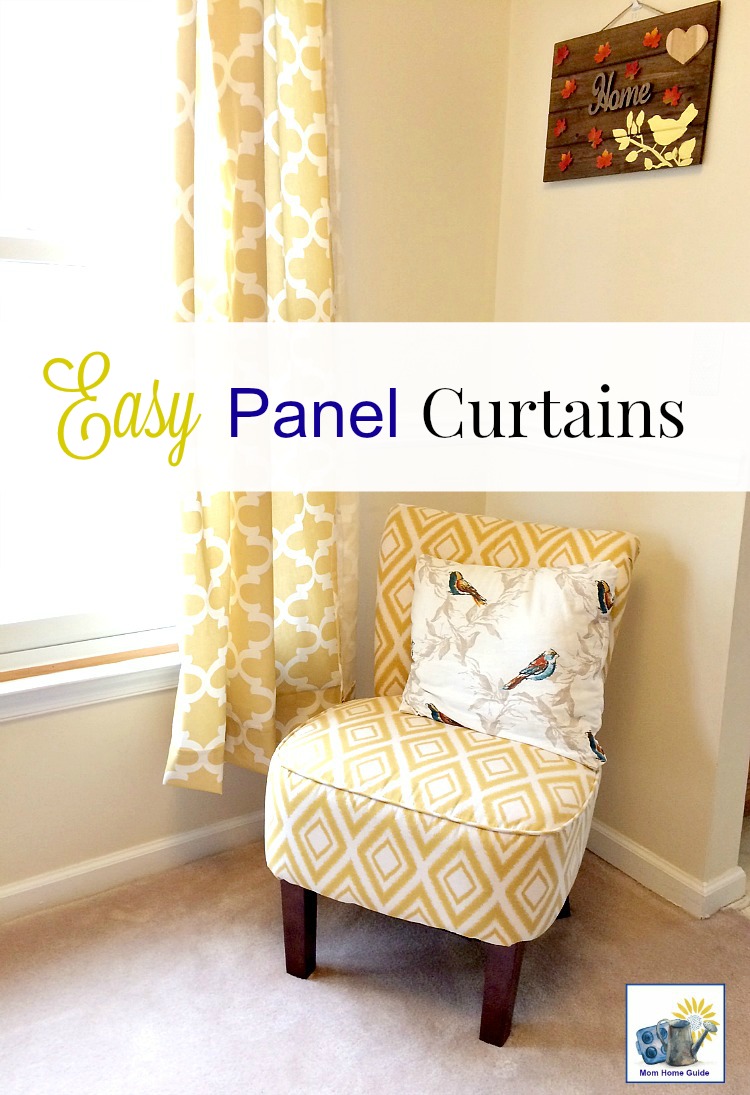 I can't believe that spring is here! I am so happy! Today, my blogger friends and I are getting together in the Holiday Craftacular blog hop to share our spring-inspired crafts and home decor. For my part in the Holiday Craftacular blog hop, I'm sharing how I gave my living room a sunnier spring look by sewing DIY panel curtains. I love how these easy DIY curtains came out! Also, we'd love to see your spring themed decor projects! Be sure to link up your spring projects in the linky party below! Also, check out my friend's spring projects at the bottom of this post!
To celebrate spring, I've been wanting to make my living room lighter and brighter. Since the room is a beige/yellow, I thought that the Fynn Macon Saffron Yellow Fabric by Premier Prints
would be a good fit!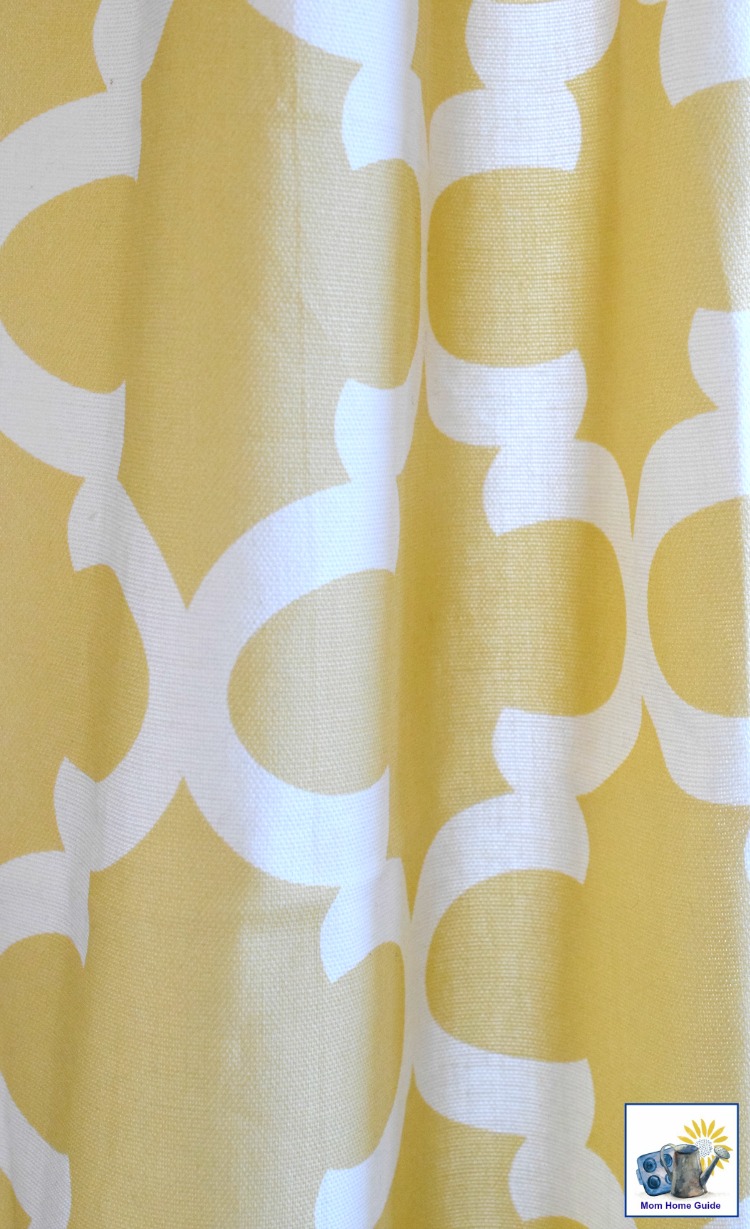 The color of the fabric is a pretty sunny yellow, and the print is clean and modern. The print is perfect for my living room, which has both a southern and an eastern exposure. The room is so nice and sunny in the morning! You might have gotten a glimpse of my living room's new look when I shared my new spring living room in Hometalk's #DIYMySpring blog hop.
The curtains I replaced in my living room are beautiful, and were actually custom made for my home. But they definitely lent a more formal look to the space, and I've been wanting a more modern and less stuffy look for the room. Plus, the long, heavy drapes tended to block sunlight from getting into the room — and the room's southern and eastern exposures are the living room's biggest pluses! You can see the old curtains in the photo below.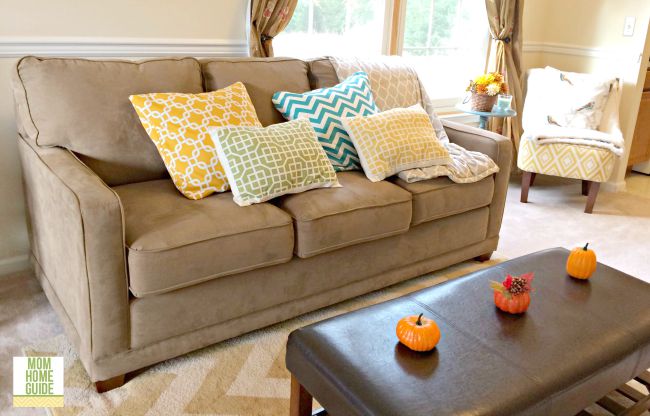 I've had the curtains shown in the above photo for about 10 years, so it was time for a change!
For help on figuring out how much fabric you'll need to order to make your own curtains, check out my post on No Sew DIY Curtains — in that post I describe how to make panels by using Stitch Witchery instead of sewing the hems, but the process for making the curtains is almost exactly the same. (Save for the fact that you'll sew your curtain hems instead of securing them with Stitch Witchery.)
My post on No Sew DIY Curtains also provides details and a formula for determining how much fabric you'll need for your curtains. Using a print fabric for your curtains can make things a bit tricky, because you'll want to design your curtains so that the print starts and stops at the same spot for each panel. But don't worry — I explain the whole process in my No Sew DIY Curtains post!
DIY Curtain Supplies
If you do go ahead and sew your own curtains (instead of using my tutorial for No Sew Curtains), these are the supplies you'll need:
Fabric
Rotary Cutter
or Fabric Shears
Steam Iron
Ironing Board
Pins
Levolor Classic Clip Rings
Levolor Classic Square Curtain Rod Set

Cutting Mat
I think my new DIY panel curtains totally make the room! This is what my lighter and brighter living room space looks like.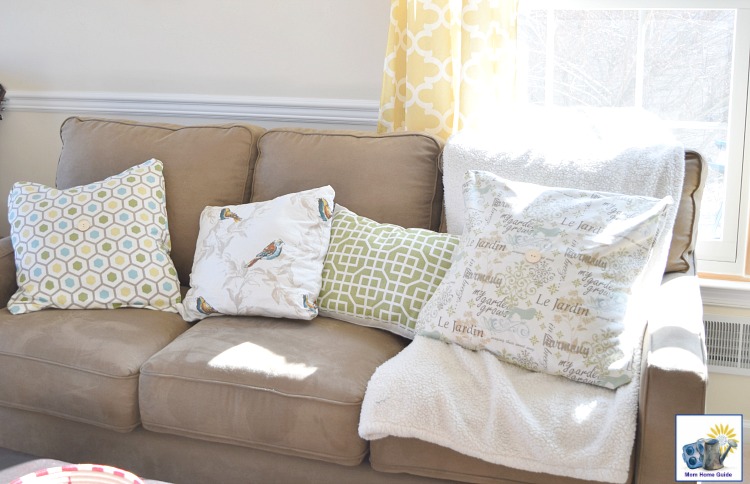 I think the curtains go nicely with my living room's brown microfiber sofa and DIY spring-themed envelope pillows! The DIY curtains especially coordinate nicely with the rooms's yellow and white accent chair.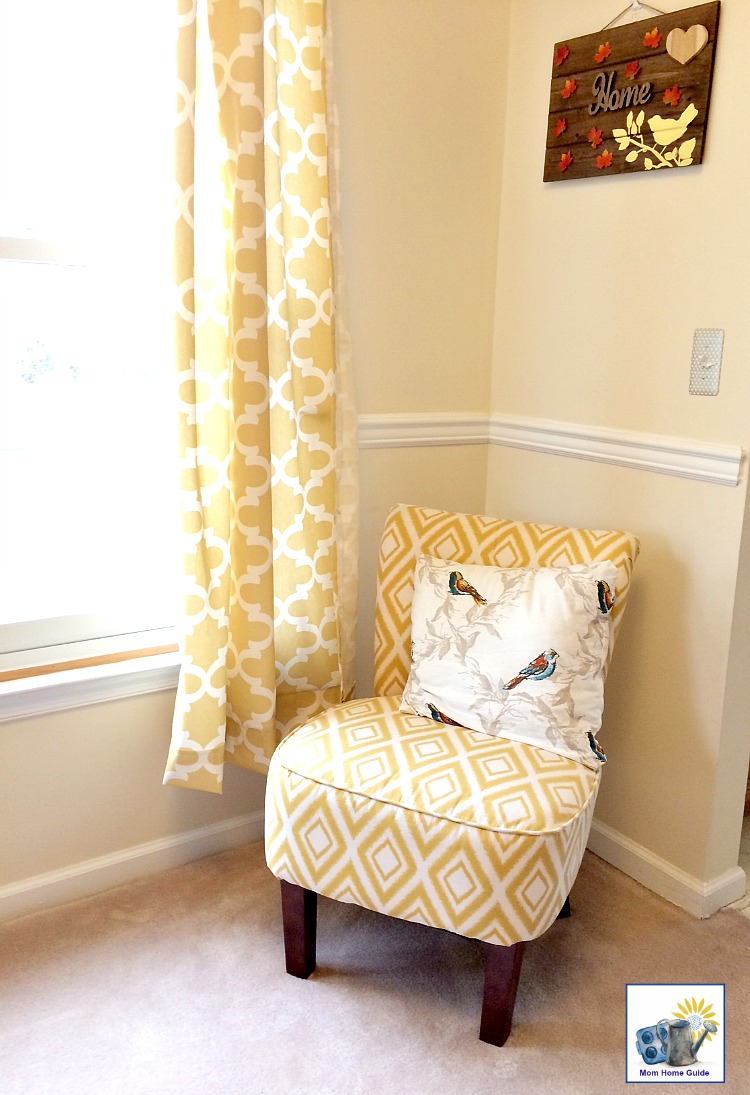 (For details on how I made my heart and bird home pallet sign, check out my DIY Thanksgiving Wooden Sign tutorial.)
I love the projects my friends completed to celebrate spring! Be sure to stop by to see their spring crafts and tutorials, too!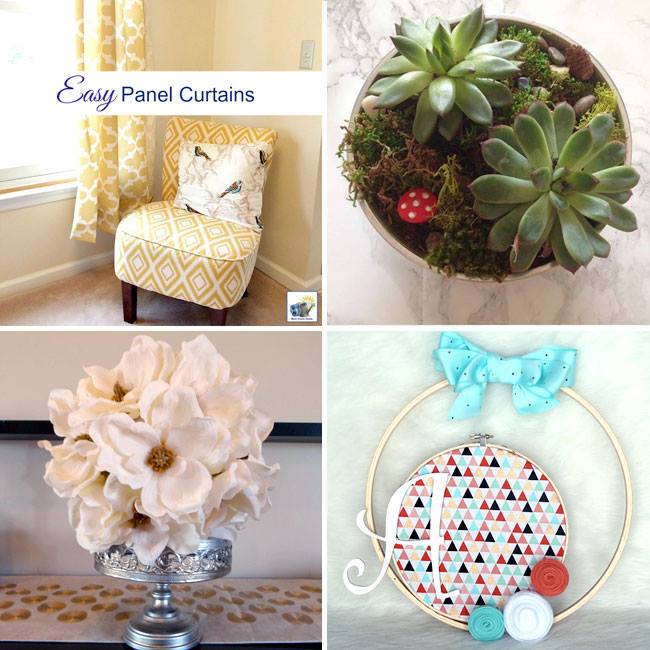 This project was shared at the Weekend Retreat Link Party and the Pin Junkie Pin Party