Thanks to Rockwell for gifting me with a Rockwell Sonicrafter F50 and to OxyLED for gifting me with their stick-on lights. There are Amazon affiliate links in this post.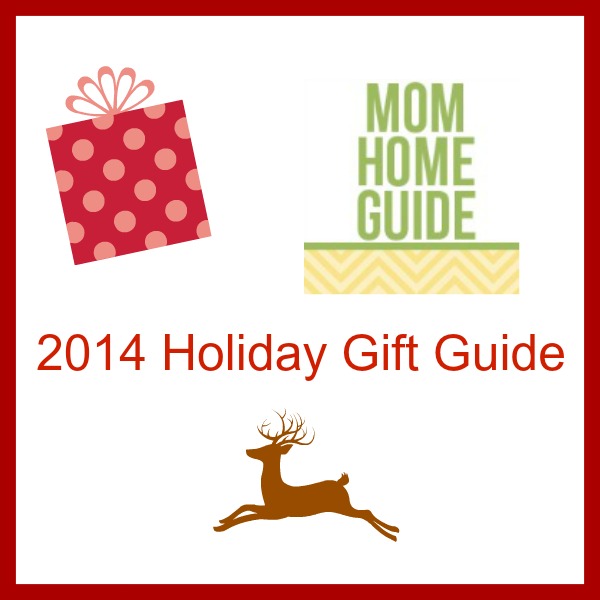 Welcome to Mom Home Guide's 2014 holiday gift guide! In this gift guide, I am sharing a few of my favorite things – things that I think folks on your gift list will enjoy, too! Several of the items on this list are pratical/useful items — being a practical gal myself, I think a gift that is practical and most used/needed will be the most appreciated!
Rockwell Sonicrafter F50 Kit
target="blank"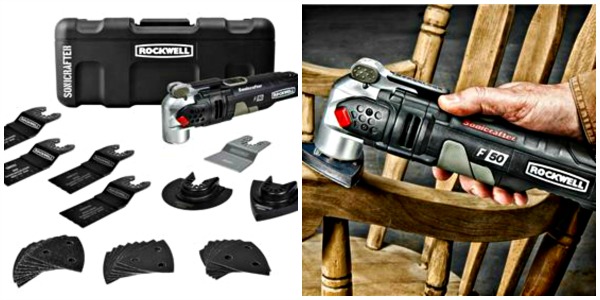 I was gifted a Rockwell Sonicrafter F50 Kit
 by Rockwell, and I can't wait to use it! I think it will be a very handy tool for a DIY-er like me. (My husband has his eyes, on it too!) The tool includes a sanding pad, sanding sheets, (4) 1-3/8″ Standard Wood End Cut Blades, a -1/8″ HSS Semicircle Saw Blade, a rigid scraper blade and a hard carrying case. I am a very light DIYer, but I think this tool would come in handy for cutting trim should I ever get around to adding some to my home! I am also looking forward to using my Rockwell Sonicrafter F50 for sanding off some flaking paint from the ramp that leads to the shed  in my home's backyard. I'll have to share that project with you when I complete it! (I'll be working on that once spring arrives!) I would also like to lightly sand the stairs that lead from my garage to my laundry room, and the stairs that lead to my home's basement, so I can get those stained, too!
I think the Rockwell Sonicrafter F50 Kit
 is a great fit for any homeowner or DIYer. Plus, now through Dec. 31, 2015, you can get 15% off the entire store of Rockwell tools at www.rockwelltools.com with the Coupon Code for Mom Home Guide's readers, MOMHOMEGUIDE15
OxyLED® Lights
I had the opportunity to try OxyLED's® lights, and I love them! My husband and I recently converted the room that had been serving as my home office into a bedroom for one of my tween daughters. (Our daughters had been sharing a room.) My daughter's new room has a spacious walk-in closet, but the builder didn't provide us with a light! So, until recently, finding anything in that dark closet has been difficult! It's now easy, thanks to the OxyLED® T-01 DIY Stick-on Anywhere 4-LED Touch Tap Light
 and the  OxyLED® Stick-on Anywhere Wireless Motion Sensing Light
 that I installed in my daughter's closet. Both were super-easy to put up with the self-stick pads that came with the lights — I literally had both lights up in a minute!
The  OxyLED®  motion sensing LEDs light up the closet brightly when one steps into the closet. If we want extra light, we just lightly tap on the surface of the OxyLED® 4-LED Touch Tap Light, and the closet is even more brightly lit! I love that we can swivel the touch tap light to illuminate a certain spot in the closet if we like. There is a second closet in my master bedroom that doesn't have any lighting, so I'd love to install some OxyLED®  lights there, too! I love that I now don't have to hire an electrician to get some lighting in those closets!
I think these lights would be helpful for just about any homeowner — they can in installed in a garden shed, closet, garage or just about anywhere extra light is needed. I might even add some to my garden shed — I hope to organize and prep my home's garden shed this spring!
The Happiness Project One-Sentence Journal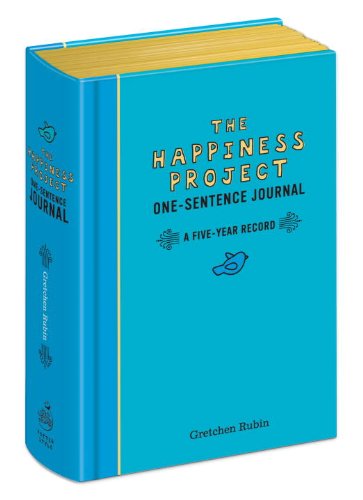 I was once gifted an Amazon Gift card, and I used it to get The Happiness Project One-Sentence Journal: A Five-Year Record
.  I have been keeping journals ever since I was a kid, but I have never been consistent about writing in them. So, The Happiness Project One-Sentence Journal: A Five-Year Record is perfect for me! Each day, I am only required to write just one sentence. I find that writing just one sentence a day gives me just enough to remember anything special about a certain day. I love being able to look back and recall what activities I share with my friends and family on a particular day. And the fact that there is a space reserved for every single day helps me to remember to record each day's entry! I don't want to miss a day! The book also provides daily quotes on happiness to keep your life in focus!
Nuvino Wine Sacks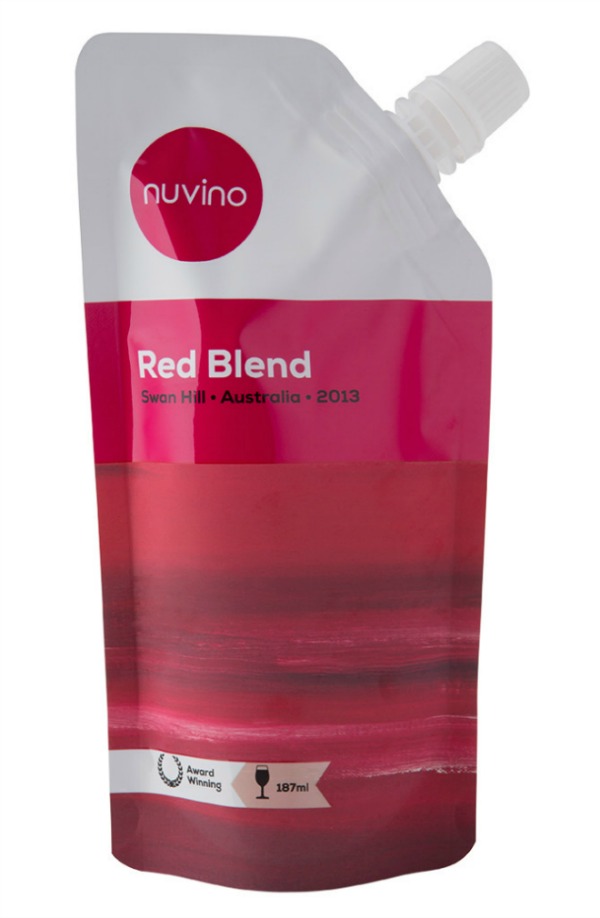 I had the opportunity recently to try Nuvino's wine sacks, and they are great! The Nuvino wine sacks are perfect for light drinkers like me, since the wine is housed in mini portable (and non breakable!) sacks! Each sack is a healthy glass of wine for one person. I like that Nuvino comes in the handy sacks — they are great to bring on a picnic or even to a book club meeting! They area great fit for someone like me who never seems to finish a bottle of wine. (Opened bottles of wine sit in my fridge for months!) Nuvino comes in four different varieties: Sauvignon Blanc, Chardonnay, Red Blend and Malbec.
Hope you enjoy these gift suggestions, and I hope they help you to get your holiday shopping done this season!