I received free product to complete this review, but my opinions are 100% my own.
This post contains affiliate links.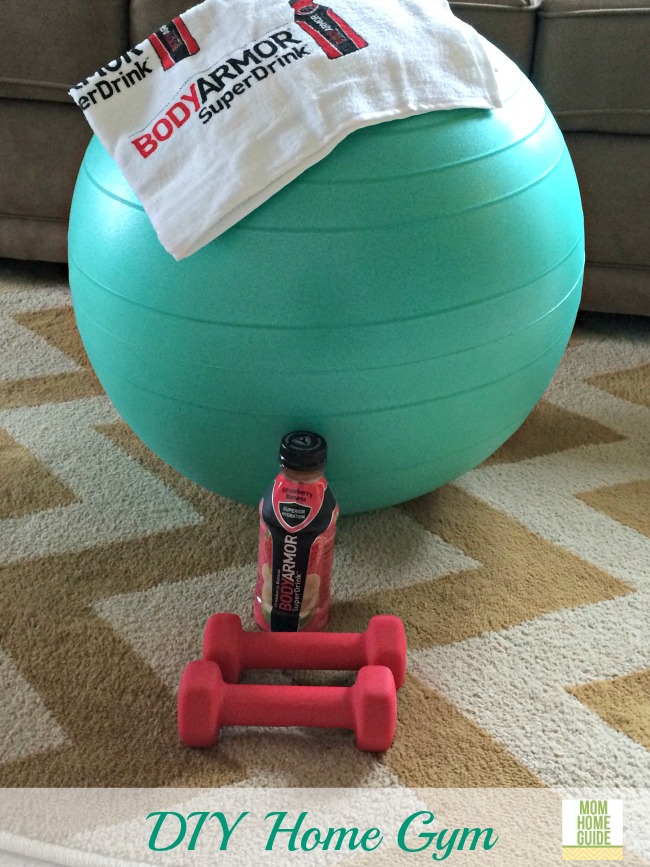 Now that spring is here, my tweens and I can't wait to get into shape! They ran cross country in the beginning of the school year and want to run cross country again next fall. I'd like to look good in my summer clothes. So we plan on getting fit together! We've created a "home gym" of sorts in our home!
I was thinking of joining a gym, but I don't want to spend hundreds of dollars a year for a gym membership! So, instead, my daughters and I plan to do a lot of walking and jogging. I've also put together a few fitness items in the main living area of our home to use!
We've put a "mini gym" together with an exercise ball
 and some hand weights
. The exercise/stability ball has been great for my kids. They've already gained some flexibility by just playing with it! (They love to lie backwards and stretch themselves over the ball.) Plus, I'm planning to sometimes use the exercise ball as a chair when I work on the computer. I've read that using an exercise ball as a chair can improve core muscle strength.
I've also placed some hand weights by the sofa so I can work on toning my arms while watching TV! When my girls and I go on our longer walks and runs,we bring some BODYARMOR sports drinks with us. The sports drinks come in 7 great flavors (my favorite is Strawberry Banana), have potassium packed electrolytes, vitamins and coconut water.  Plus, the sports drinks are all natural, have no caffeine and are low in sodium. I can be confident I am making a good choice when I give BODYARMOR sports drinks to my kids! Plus, I can get BODYARMOR at my local Target — where I shop the most!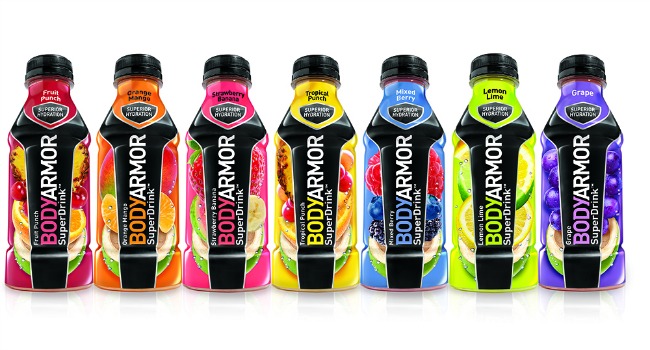 FREE BODYARMOR COUPON
Now is a good time to stock up on BODYARMOR — you can save $1.00 on two bottles of BODYARMOR with a free BODYARMOR downloadable coupon.
For more information on BODYAMOR, visit these links:
Facebook: facebook.com/drinkbodyarmor
Twitter: @drinkbodyarmor