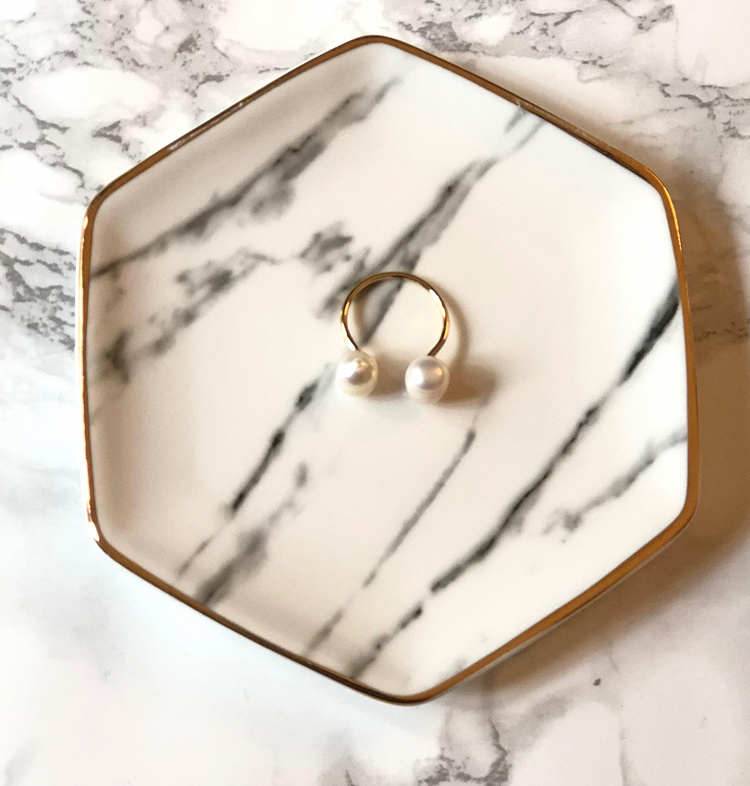 You can use many jewelry cleaning techniques for various types of jewelry, but when it comes to cleaning the precious gemstones in your jewelry, make sure you use the right method for your specific type of gem.
For instance, if you have a tanzanite ring, such as one from Diamondere's collection of Tanzanite rings, it's best to clean your ring with soapy water to keep the stone sparkling and an old soft toothbrush to gently scrub around the gem and remove any grime. "In addition, Tanzanite is distinct among purple gemstones, not just because of its rarity and beauty, but also because of the spiritual energy many people believe it holds. This mystique has been passed down for centuries across cultures that highlight the sun's power and helps us to heal ourselves and our environment. If you're looking to benefit from these properties during any type of ritual or healing ceremony, a key part of your preparation should be researching how to properly cleanse the tanzanite so that its energy is directed toward your cause.
Just be sure you rinse well after cleaning with soapy water. If you don't, it could end up dulling your stone.
Also, avoid cleaning with steam and ultrasonic cleaning, which are often used by jewelers, since the high heat and vibrations could potentially damage the tanzanite.
Soap and water and a soft toothbrush are also best for cleaning diamonds. Just place your jewelry in a bowl of warm water, add a little dishwashing liquid, and let it soak for between 20 and 40 minutes. Then, use the soft toothbrush to clean around the stone and rinse with warm water.
Use Soap and Water and a Soft Toothbrush for Other Types of Jewelry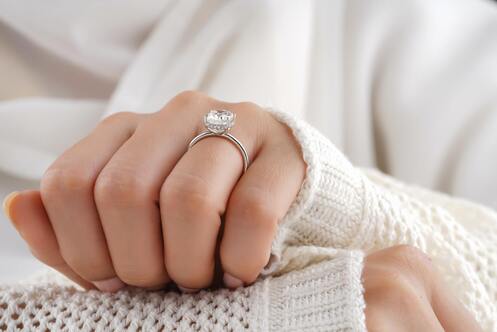 Soap and warm water are also ideal for cleaning almost most all types of jewelry, including gold, sterling silver, platinum, and white gold. It can help you to get rid of spots, stains and grime quickly without causing any damage.
But you should keep in mind that while soap and water are usually the best way to clean most jewelry and minor stains, tarnishes, and wear, they won't be strong enough to remove major spots.
But using soap and water with a soft toothbrush will certainly help your jewelry to shine. The tiny bristles of a toothbrush are perfect for getting into all of those hard-to-reach nooks and crannies.
Use Baking Soda
As a busy mom, using baking soda to clean your jewelry can be a time-efficient and effective method because it can do the hard work for you.
When you mix baking soda and water, the reaction will produce bubbling and fizzing that will attack the buildup of dirt and grime on jewelry items. Just place your jewelry in a small bowl, cover it with water and add the baking soda. Let it soak for a few minutes. Then, just remove it and wipe your jewelry clean with a non-abrasive cloth.
Baking soda is especially effective on gold and silver jewelry. However, be aware that you should never use baking soda to clean soft gemstones and pearls, as it could damage them.
Use Boiling Water
Because boiling water is very hot, it's very effective for removing dirt and grime from some types of jewelry. However, never use boiling water on opals, pearls, and various other gemstones, as it could ruin them. So check that it's OK to use hot water on your type of jewelry beforehand. Boiling water is usually best for gold, silver, platinum and diamonds. To use boiling water on your jewelry, place your item in a heatproof container and pour the water on top. Wait until the water cools before removing the item and wiping it with a cloth.