This shop has been compensated by Collective Bias, Inc. and its advertiser. All opinions are mine alone. #MySpringClean #TeamSponge #CollectiveBias
Many of you know I have been working to update my home's kitchen. My biggest kitchen project so far has been painting my kitchen's oak cabinets white. I am only about halfway done, but I am loving how my "new" painted white oak cabinets look!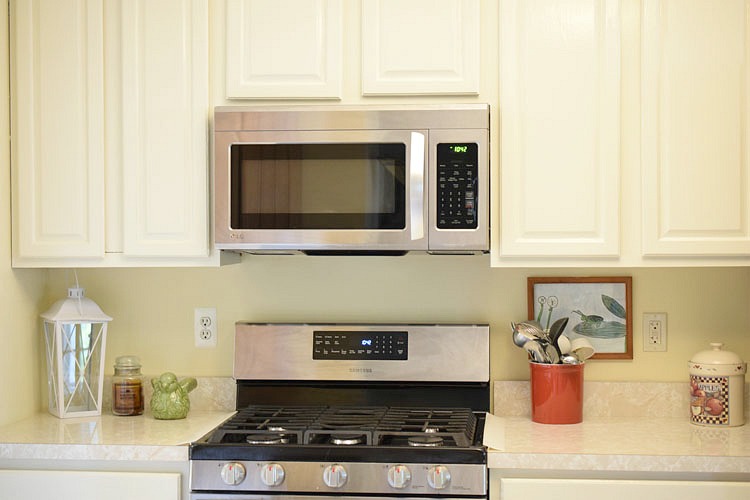 There are fixes I'd love for the kitchen — like adding a tile backsplash, updating the floors, replacing the countertops and installing a beautiful farmhouse sink.
So I'm excited to share with you today the $20,000 Scotch-Brite™ Scrubstakes — the winner will win $20,000 to put toward a kitchen makeover! I would love to win $20,000 for my kitchen, and I think you should enter, too! When you enter the contest, you choose a team: #TeamSponge or #TeamDishCloth.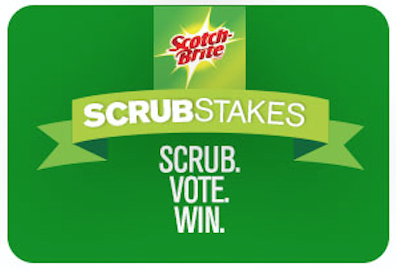 #TeamDishCloth
I'm picking #TeamDishCloth! I started painting my kitchen cabinets about a month ago. The project has been going slowly, since I'm painting very carefully to avoid drips. I'm only painting a few minutes here and there when I have the time.
After all this work, I want to keep the cabinets clean! I scrubbed the cabinets the best I could before painting the cabinets. While cleaning, I discovered grease on some cabinets, especially on those above the stove.
So, I've been cleaning the cabinets regularly with just a bit of soapy water (I use a drop of Palmolive) and a Scotch-Brite® Scrubbing Dish Cloth.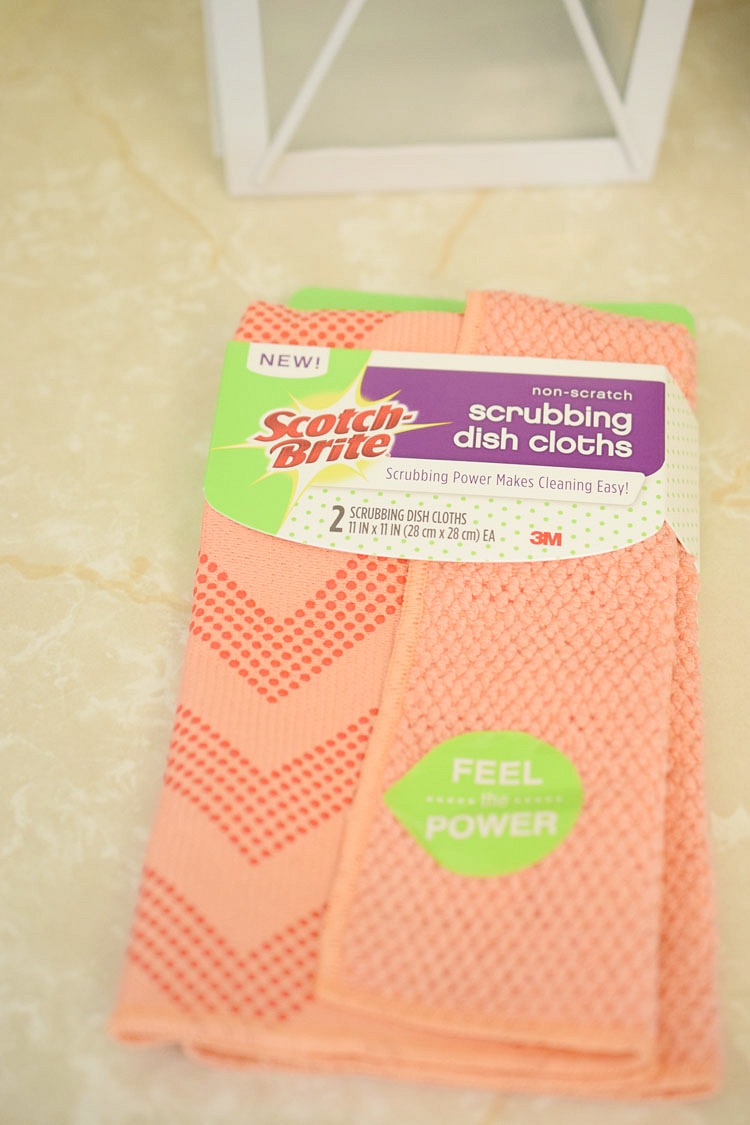 Scotch-Brite Dish Scrubbing Dish Cloths are perfect for cleaning my new white kitchen cabinets because they are strong, and the cloths' scrubbing dots will not scratch the surface. I don't want to ruin the finish on my newly painted cabinets! If I clean the cabinets with my Scotch-Brite Scrubbing Dish Cloths regularly, just the cloths and some soapy water are all I need.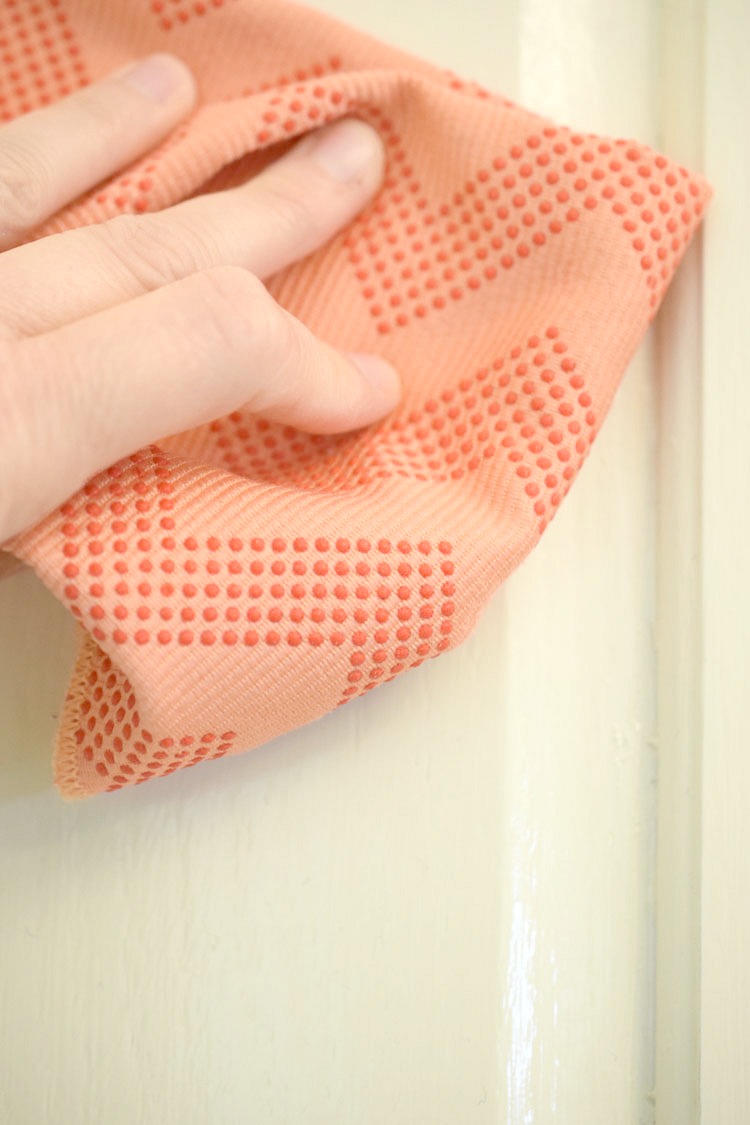 I keep my Scotch-Brite Dish Scrubbing Dish Cloths on the counter in a cute labeled basket. (A friend gave me these mini clothespin chalkboard labels. I just label them with a chalkboard pen.) After using a cloth — whether it's for cleaning my new white kitchen cabinets or the dishes — I just toss it in the washing machine. I like that I don't have wet dish cloths in the kitchen.
My Scotch-Brite Scrubbing Dish Cloths are just as great as scrubbing pots and pans as they are at keeping my kitchen cabinets and counters clean.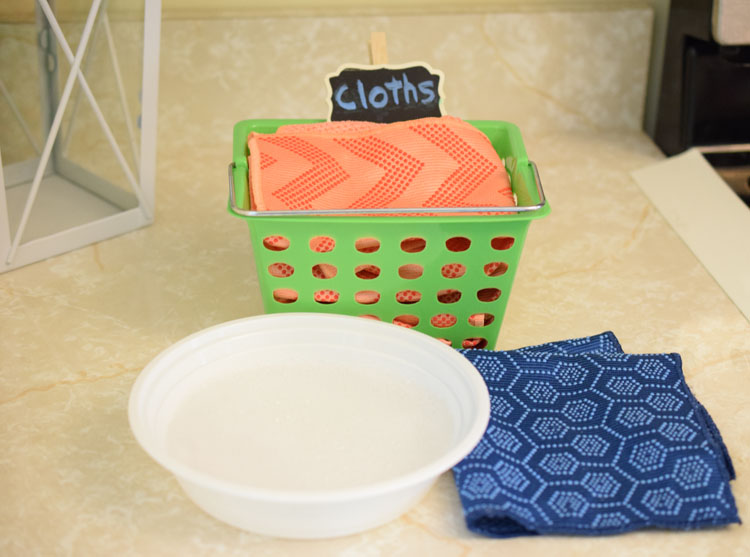 The Scotch-Brite Scrubbing Dish Cloth 2-packs come in coral, navy, mint and gray — I like how the navy and the coral look against my cabinets. (Not to mention that the navy matches my eyeglasses.)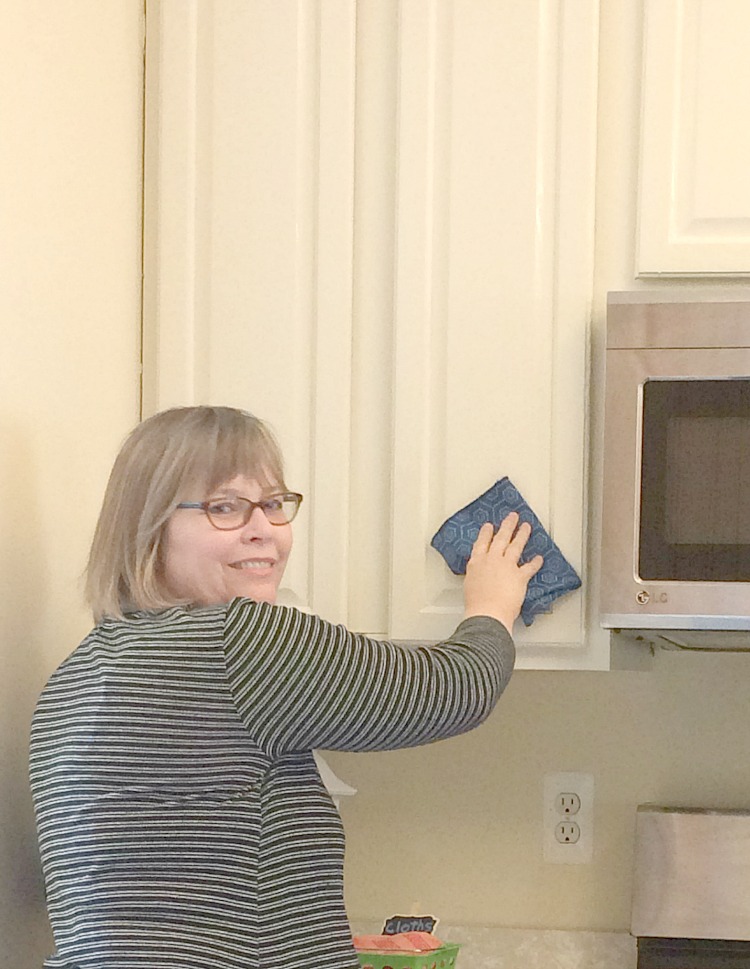 TIP: You can get good deals on the Scotch-Brite™ Brand products now with these two offers:
The cloths are easy to find — I got my Scotch-Brite Scrubbing Dish Cloths at my local Target in the kitchen cleaning aisle.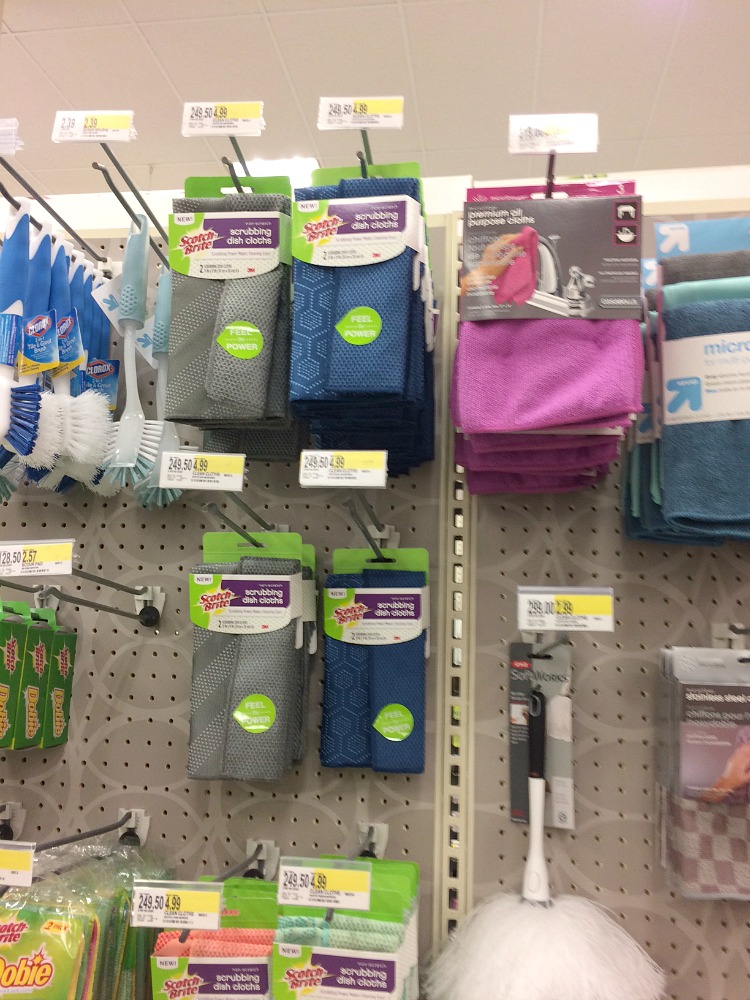 Here's another look at my sparkling clean white kitchen cabinets!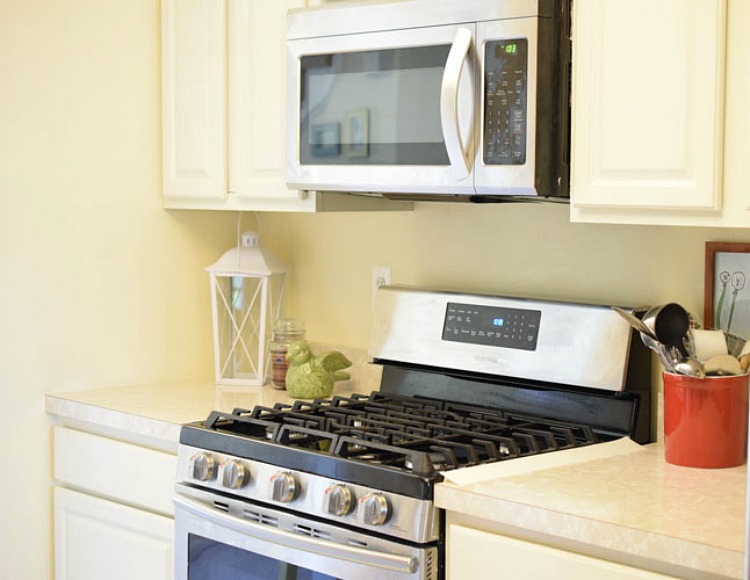 I'll keep you updated as I continue to update my new kitchen with its "new" and clean kitchen cabinets!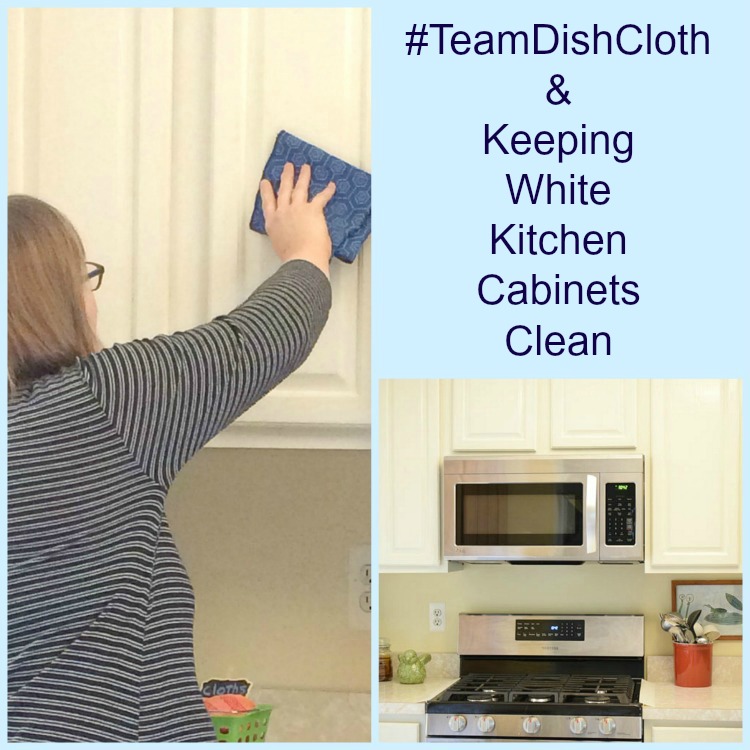 Like #TeamDishCloth? Check out #TeamDishCloth on Facebook, Twitter, Pinterest and Instagram:
Scotch-Brite Facebook: http://cbi.as/7qjn3
Scotch-Brite Twitter: @ScotchBrite
Scotch-Brite Pinterest: http://cbi.as/7qjnl
Scotch-Brite Instagram: http://cbi.as/7qjob
This post was shared at Project Inspire(d)