Now that the weather is getting cooler and we can put away our shorts and swim suits, the question is, how to store all our off-season summer clothing?
For my family, we need to find places other than our bedroom closets to store our off-season clothes — our closets are way too full! A cool, dry place is the best location to store off-season clothes.
Basements and attics aren't ideal for clothing storage, since attics and basements can be hot or damp. I've come up with a list of places throughout the home where off-season clothes can be stored:
Where to Store Off-Season Clothing
Under the bed. (Low-lying plastic bins are perfect for under-the-bed storage.)
On a high shelf above the clothing rod in your closet.
In an extra closet, such as a linen or coat closet.
In a bin in a shelving unit or bookcase.
In my home, we have a full wall of bookshelves in the hallway that leads to our bedrooms. In the next few weeks, I plan to make room in those bookshelves to store bins filled with our no-longer-needed summer clothes. I have several fabric bins that I am reserving for the purpose! It will be great to have extra space to store off-season clothes.
Tips for Storing Off-Season Clothing
When putting summer clothes away to store until next summer, it helps to put them away in good shape:
1 – Properly clean clothing before storing. There is nothing worse than finding set-in stains caused by storing away clothing before cleaning them correctly — a little bit of extra work is worth it in the end.
2 – Put clothing in a Hefty bag so dust won't accumulate on clothes. I like to use Hefty Ultra Strong Kitchen Trash Bags for storing my my-season clothing. I have found that Hefty Ultra Strong Kitchen Trash Bags are great for storing clothing! The bags are strong and built tough — just like WWE Wrestler John Cena! It's a good thing my Hefty kitchen trash bags have his strength — I tend to overstuff my bags!
I can now get these 13-gallon indoor bags at a new low price. The bags have an Arm & Hammer patented odor neutralizer and come in fresh scents like Citrus Twist and Lavendar & Sweet Vanilla. (I like that my clothing will have a fresh scent when I take them out of storage.) I also like that the bags are tear resistant and have a break-resistant drawstring. By packing my clothes in the Hefty bags and sealing them tight by pulling the drawstring, I can keep dust from accumulating on my clothing while in storage.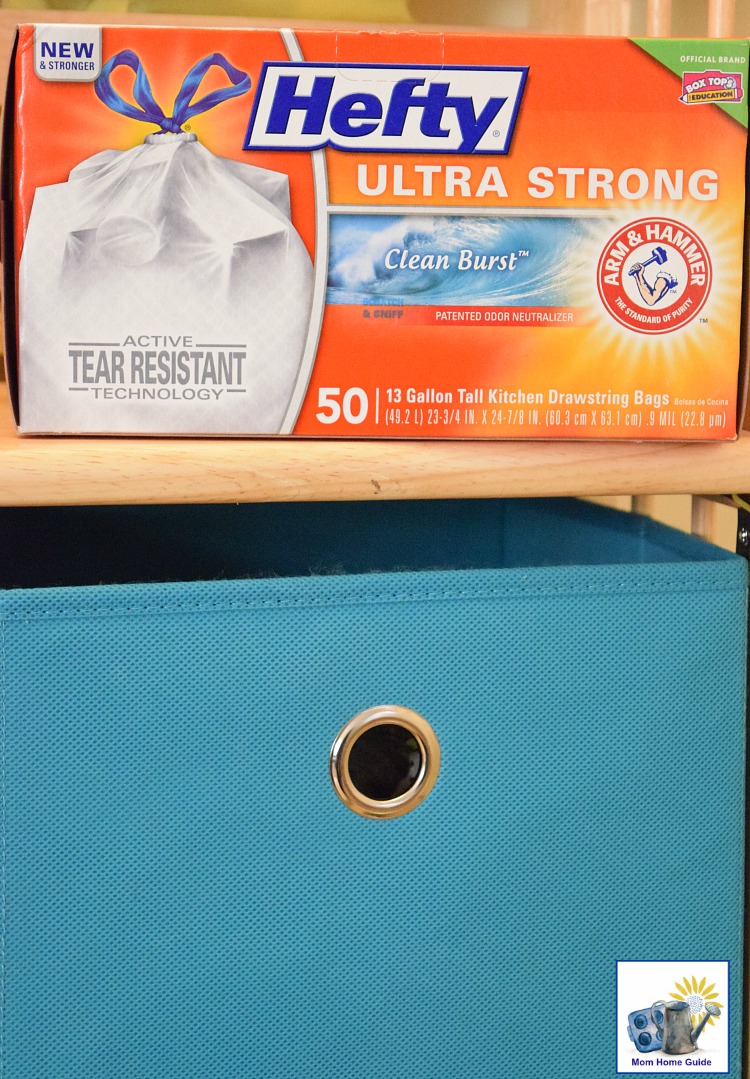 3 – Place clothing in a bin or under-the-bed storage container. When you store off-season clothes, it looks a lot neater when contained in a container, so I like to store my off-season clothes in either a plastic container, like under the bed, or in pretty and colorful fabric bins.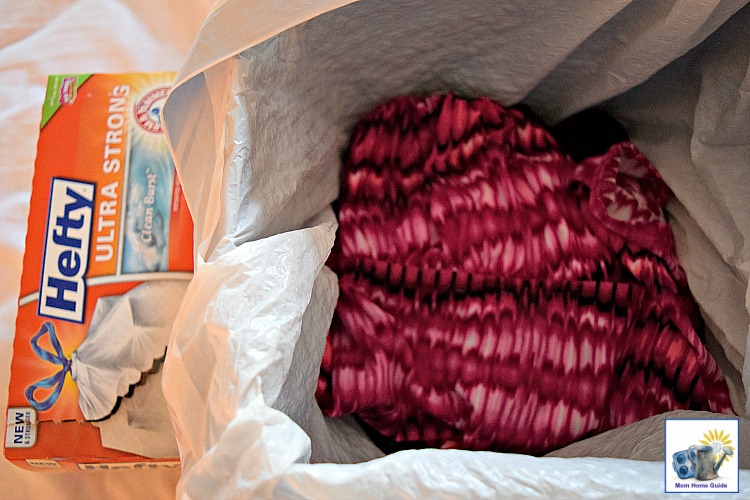 4 – Mark or label containers so you can readily know what's stored in your container. Marking your bins or containers will make it much easier to find your summer clothing when the season returns next year.
5 – Take photos or notes to have a visual or written list of what's in the containers. I've found that keeping a list of what you have stored where, or snapping pictures of what's stored in your containers, is a lot of help. With a list or a photo guide to what's in each container, you can cut down on a lot of searching when you're searching for a particular item.
$1.00 Off Coupon
Looking to get started on packing away your summer clothes? Download this coupon to save $1.00 on your next Hefty Ultra Strong Kitchen Trash Bags purchase!
This tutorial was shared at Pin Junkie Pin Party
Related articles across the web