Guest Post by Doug Harris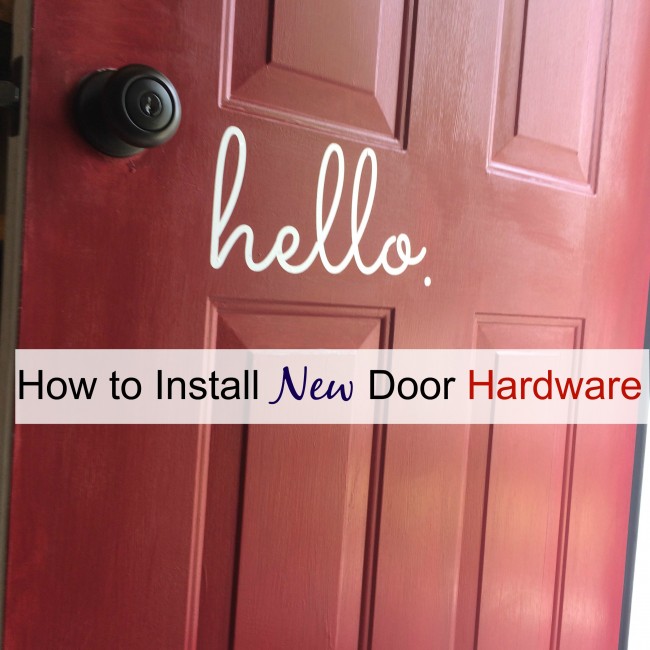 Some projects in your home can wait for the perfect time – lots of outdoor projects, for example, are best done on a beautiful summer day. But changing your old door lock isn't one of those projects. Whether it's a lost key or a broken lock, replacing your door lock is an essential piece of home maintenance that needs to be done right away. But how do you change a lock? How do you install new door hardware? Which kind of door locks are the safest? Let's take a look at some answers.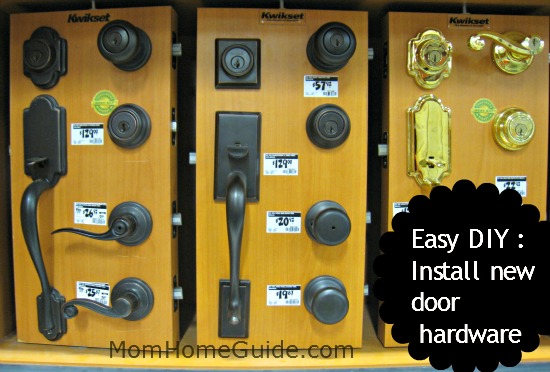 Most "home entry" door locks, i.e. front and back door, are deadbolts. Luckily for us, these locks are fairly easy to uninstall. All you need is a screwdriver, and depending on the age of the lock and the door, a little patience.
Before you remove your old lock, make sure you have your new one ready. Let's look at some factors to consider when choosing your new lock:
1. Ease of use/repair/replacement
It might be tempting to get a combination lock or electronic key lock, but it's important to know that these locks are the most expensive to replace or repair. On the other hand, they do offer the most security and convenience.
2. Security
The use of a knob on home-entry doors has drastically decreased over the past few years, primarily because they are by far the easiest locks to pick. Modern latch deadbolts are the most common, offering a good balance of ease of use and adequate safety. Even so, keep in mind that any lock with a keyhole is easier to pick than one without. So if you have a strong need for extra safety, combination locks or electronic locks may be your best bet.
Always be sure to review the safety credentials for a potential lock: Read reviews or ask your local hardware professional about which kinds of locks offer the right level of security for your family.
3. Ease of installation
Make sure to look carefully at the instructions for installation, and ask your local hardware store associate plenty of questions. Does this lock fit your existing door? Is the mechanism an easy install, or will it require some technical expertise? Asking these types of questions and looking carefully into the answers is the key to saving yourself plenty of frustration.
How to Remove the Old Lock
Almost all deadbolt locks are a simple screw assembly, requiring you to merely unscrew the lock in order to take it apart and remove it from the door. Make sure you don't try to jerk the lock from the door roughly. Remove it gently, making sure not to damage the door in any way.
Check the faceplates that protect the latch notches on the doorframe. Are they screwed in tightly? Are the notches damaged in any way? This is important to check because it's possible that what appears to be a broken lock could actually be a loose faceplate or damage to the doorframe – which means you have a door problem, not a door lock problem.
How to Install the New Lock
Installation for a new door lock depends on which lock type you've chosen. Always make sure to follow the instructions precisely. Don't assume your new lock works exactly like your old one, because every lock is a little different. Carefully following the exact directions for your particular model of lock will ensure proper functioning.
When you're done, make sure to tighten all of the screws completely. In order to help your new lock last longer, never force a key to turn. If it won't turn after multiple attempts, simply get the key filed or replaced. Also, look into your warranty on the lock. Many lock companies offer multi-year or even lifetime warranties, offering free replacement of malfunctioning locks.
Replacing your lock shouldn't be too stressful or difficult. Just take the time to consider your budget, browse through your options, and ask the right questions. The end result of having used your own two hands to make your home safer and more secure will be worth it. And for other home repairs that require a bit more technical expertise, be sure to consider a home warranty to help you cover those costs.
About the Author: Doug Harris is a home repair man, do-it-yourself'er, and general "thing" fixer. He's been fixing things since he was 6 years old and is a passionate DIY advocate. Be sure to connect with him over at Google+ and on his blog DIY Home Repair & Maintenance for more tips on improving and renovating your home.