I have been on the lookout lately for a simple, small-scale sofa or loveseat to place in my living room. The room is on the small side and quite narrow, so I don't want a massive coach or sectional that will take up the whole room.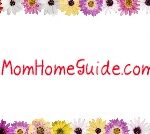 My house is about average size, just above 2,100 square feet. So you'd think that finding an appropriately sized sofa or loveseat would be a fairly simple task.
But it isn't. I've been to nearly every furniture store in the suburbs where I live – places like Raymour and Flanigan, Ethan Allen, Pottery Barn and La-Z-Boy, only to find that most of the furniture in the well-known furniture stores nearby all look like they are on steroids. The sofas are long, wide and overstuffed, and would definitely dwarf my diminutive living room.
Either everyone but me owns a McMansion, or something is dreadfully wrong. It's become nearly impossible to furnish an average-size home with today's furniture choices.
It seems I am not the only one who's noticed the fattening up of American sofas. Furniture has been "bulking up" lately, according to nytimes.com. The Times' article, by Steven Kurutz says furniture's ever increasing size is merely because homeowners are under the impression that bigger is better and more comfortable.
But maybe something else is at work here. Dailyfinance.com says that new trends like "chairs and a half" and other furniture aren't merely style choices, they've become a necessity to accommodate Americans' expanding waistlines, noting that more than 68% of Americans are overweight.
Now, while I am not exactly svelte myself, I by no means what to encourage my not-quite-slim waistline by buying furniture that will more than fill up my living room. So, I've been considering some loveseat options, as most sofas are too big for my space. These are a few of the loveseats that I am considering:
The Demi Loveseat by La-Z-Boy: On sale for less than $800 through February 20, this loveseat has a contemporary style and comes in a wide range of fabrics and colors. A plus is that it is less than 62" wide and is 37" deep.
The Henry Loveseat from West Elm: Priced at less than $600, the Henry Loveseat is an eco-friendly option – its pillows are stuffed with recycled soda bottles and much of the sofa is made from recycled materials. I also like what West Elm describes as the loveseat's "clean lines, easy comfort and compact silhouette." There are a few color options, including some grays and espresso browns that I like, and the loveseat measures 66" in length and 36" in depth.
The Fresno Loveseat from Raymour and Flanigan: This H.M. Richards loveseat is upholstered in microfiber, which is a good option considering I have two children. It comes in beige and a chocolate color, is just over $700 and measures 66" in length and is 38" in depth. It also appears to be sturdily made, another plus for my family.
Know of any other good loveseat options or have opinions on these picks? Please share your views in the comments – I'd love to hear from you!