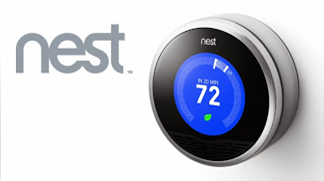 If you are looking for ways to keep warm this winter for less money, you have come to the correct place! As an ambassador for NRG Residential Solutions, I have been learning ways to keep my home's energy costs low, even as the temperature outside plummets. I will be sharing all that I learn with you — not to mention a super "hot" giveaway!
This month I will be competing against other local bloggers through the NRG Residential Solutions Learn & ConserveSM Blogger Challenge to see who can conserve the most energy throughout this month. (You can follow along by checking the #LearnandConserve hashtag on Twitter to see what the other bloggers are up to.) Wish me luck!
The best part about the blogger challenge is that I will be giving away One NEST Learning Thermostat™ and a $25 home improvement retail store gift card (that can be used to purchase energy efficient products) to one of my lucky readers. The Nest Learning Thermostat remembers what temperatures you like and turns down the thermostat in your home when you are away, so you can spend less on heating. For your chance to win, check out the Rafflecopter entry form below!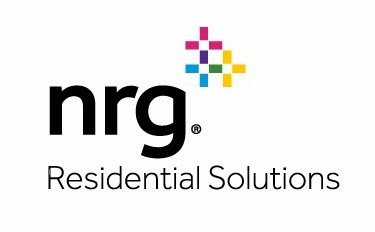 Spend Less on Heating Your Home
With icy air covering much of the U.S. this week, it might seem hard to save money on heating your home right now, but I got your covered! Just follow these few simple steps to reduce your energy use even despite these frigid January temperatures.
1. Rotate your house fans clockwise to push warm air down into your living space.
2. Wash clothing in cold water. Dry multiple loads at the same time, so heat can build up in the dryer and less energy will be needed to dry your clothes. Use the cool-down cycle in the dryer so clothes can dry without extra heat.
3. Replace lighting in your home with energy-efficient lighting like fluorescent or LED lighting.
4. Turn the lights off when you leave a room and keep them off at night or when you aren't home.
5. If you don't have one, install a Nest Learning Thermostat so you will use less energy in the home without thinking about it!
Simple tips, huh? These things seem like such little steps, but added up, they help you save a significant amount of home energy along the way. Hope you can lower your home's energy bills this month!
Thermostat and Gift Card Giveaway
And now for the giveaway….
The winner of the giveaway will receive:
One NEST Learning Thermostat™
A $25 home improvement retail store gift card to purchase energy efficient products.
a Rafflecopter giveaway

You Might Also Like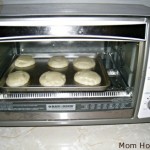 Holiday Baking Learn and Conserve Challenge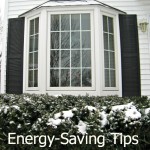 Winterize Your Home – #LearnandConserve
Disclosure: I wrote this post as an ambassador for NRG Residential Solutions. All opinions I've expressed on ways to cut down energy use and keeping energy bills down are my own.