"This post was sponsored by Meaningful Beauty as part of a Influencer Activation for Influence Central. I received complimentary products to facilitate my review."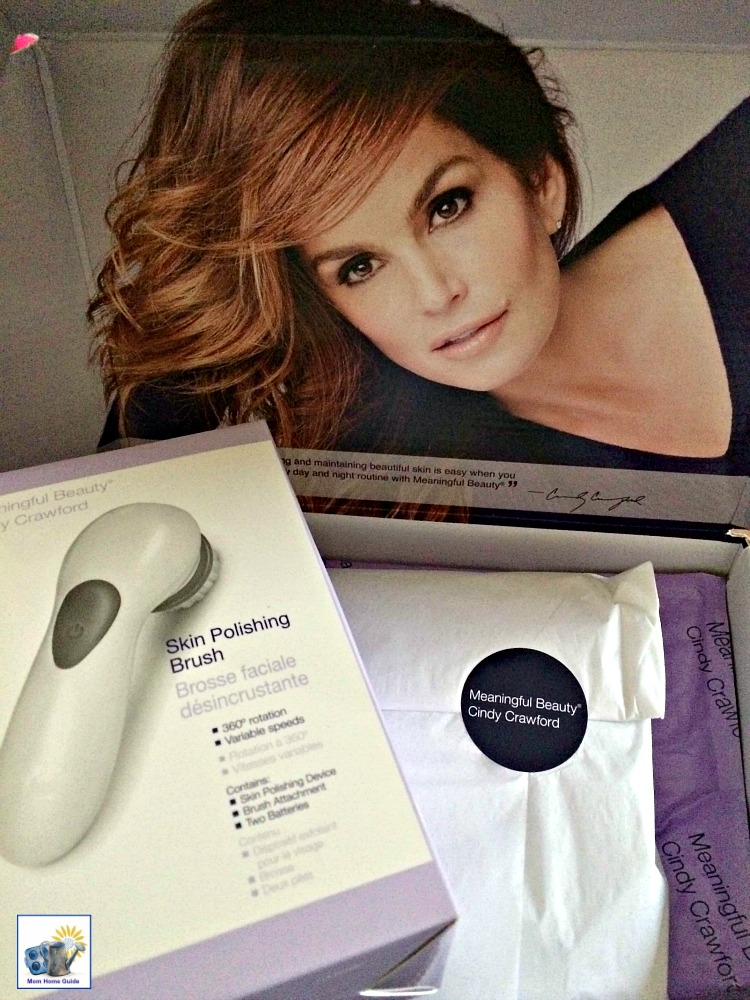 It's a new year — in 2016, I hope to work toward a new and better me! As a mom, I often don't take the best care of myself, so I am glad I've been offered the opportunity to try the Meaningful Beauty products used by Cindy Crawford. My beauty routine usually includes washing my face in a hurry with soap and water and maybe following up at night with a moisturizer and in the morning with some sunscreen. I am hitting a big birthday in 2017, so I want to do something to keep my skin youthful while I can!
Meaningful Beauty's products promise to make my face appear more youthful by moisturizing, protecting, hydrating and rejuvenating my skin. I hope to use my new Meaningful Beauty products twice a day to improve my complexion. My complexion is fairly good, but I do have some fine lines and some redness and blemishes at times.
I received my Meaningful Beauty products in the mail just before Christmas. I was so excited to open the packaging and see what was inside! All of the beauty products were neatly packed and wrapped in a box displaying the beautiful image of Cindy Crawford. I was happy to get started – the products are designed to produce results in as little as four weeks.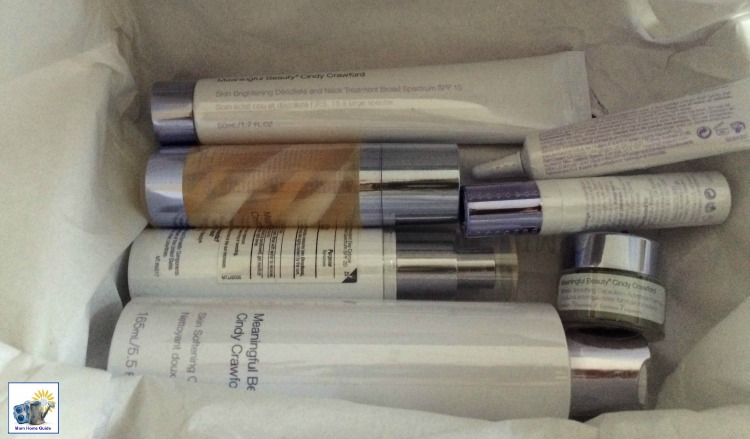 Before I got started, I tried a small bit of each product on my skin to make sure I didn't have any adverse reactions. I have sensitive skin! Luckily, I had no bad reactions. The Meaningful Beauty products have been quite gentle on my skin so far. I love that they aren't heavily scented because fragrances can bother my nose, as well.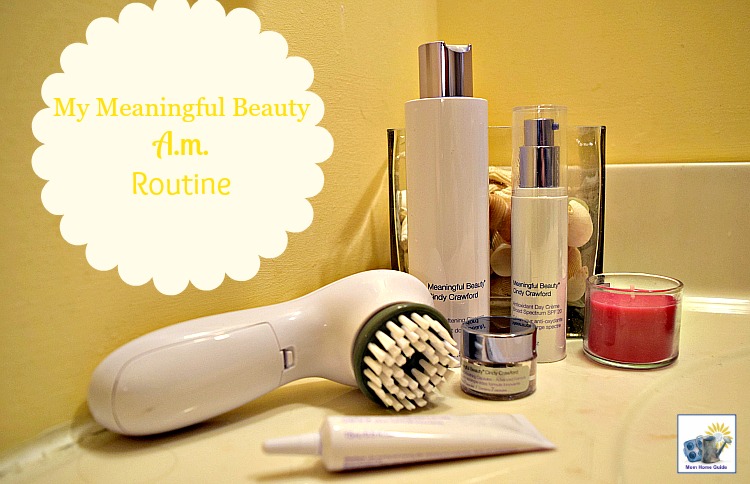 I've only just started with my new beauty regimen, but my morning routine now includes:
Skin Softening Cleanser – a non-irritating cleanser that's designed to preserve the skin's essential oils.
Skin Polishing Brush – A cleansing brush with soft bristles to clean and exfoliate the skin.
Wrinkle Smoothing Capsules Advanced Formula – A formula designed to foster more youthful, soft and firm skin, and to fight fine lines.
Antioxidant Day Creme (Broad Spectrum SPF 20) – This formula moisturizes while providing essential protection from the sun's harmful rays.
Lifting Eye Creme Advanced Formula – A formula meant to fight puffiness, dark circles and fine lines. (I could use this!)
Skin Brightening Decollete and Neck Treatment – This treatment aims to moisturize the skin and protect the skin against sun damage.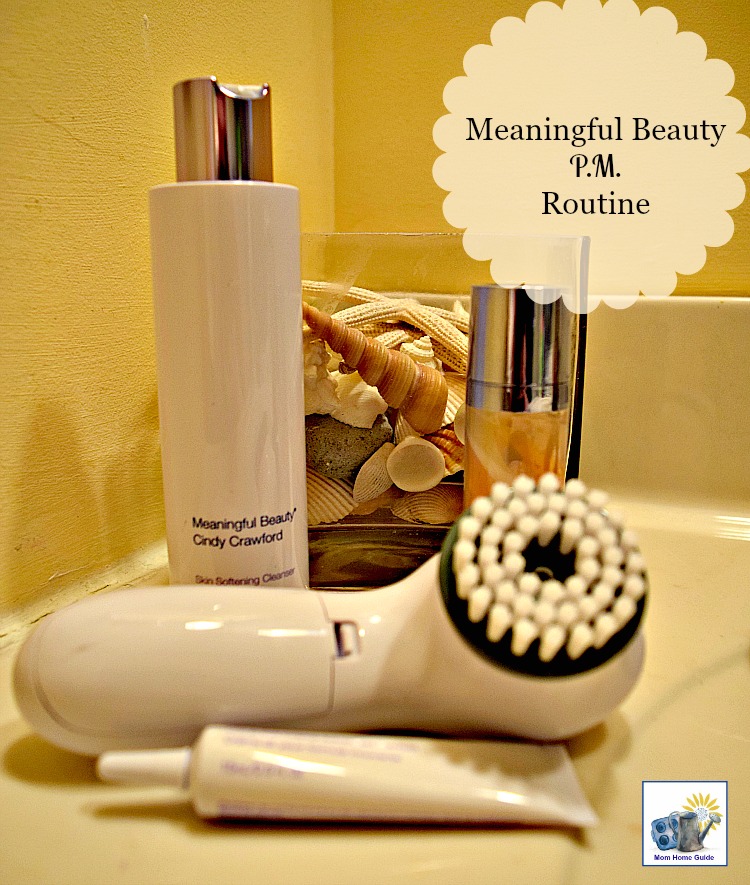 For my night skin routine, I still use the Skin Softening Cleanser, Skin Polishing Brush and the Lifting Eye Creme. I also add:
Creme de Serum: This creme fights aging by hydrating the skin and reducing fine lines and wrinkles.
I am looking forward to seeing the results of my new routine! I am not sure, but I feel like my routine has already eased the redness in my face somewhat. Plus, one of my daughters has told me that my skin already feels very soft now. Stay tuned — I hope to share more about the results of my Meaningful Beauty routine in a a few more weeks!
Until I share my review of the Meaningful Beauty Products, you can use the Additional Resources links below to find out more about the Meaningful Beauty product line.
Additional Resources:
Meaningful Beauty website:http://www.meaningfulbeauty.com/
Facebook: https://www.facebook.com/meaningfulbeauty
Twitter: https://twitter.com/MeaningfulBty
Instagram: https://instagram.com/meaningfulbeauty/