This shop has been compensated by Collective Bias, Inc. and its advertiser. All opinions are mine alone. #MegaSummerRefresh #CollectiveBias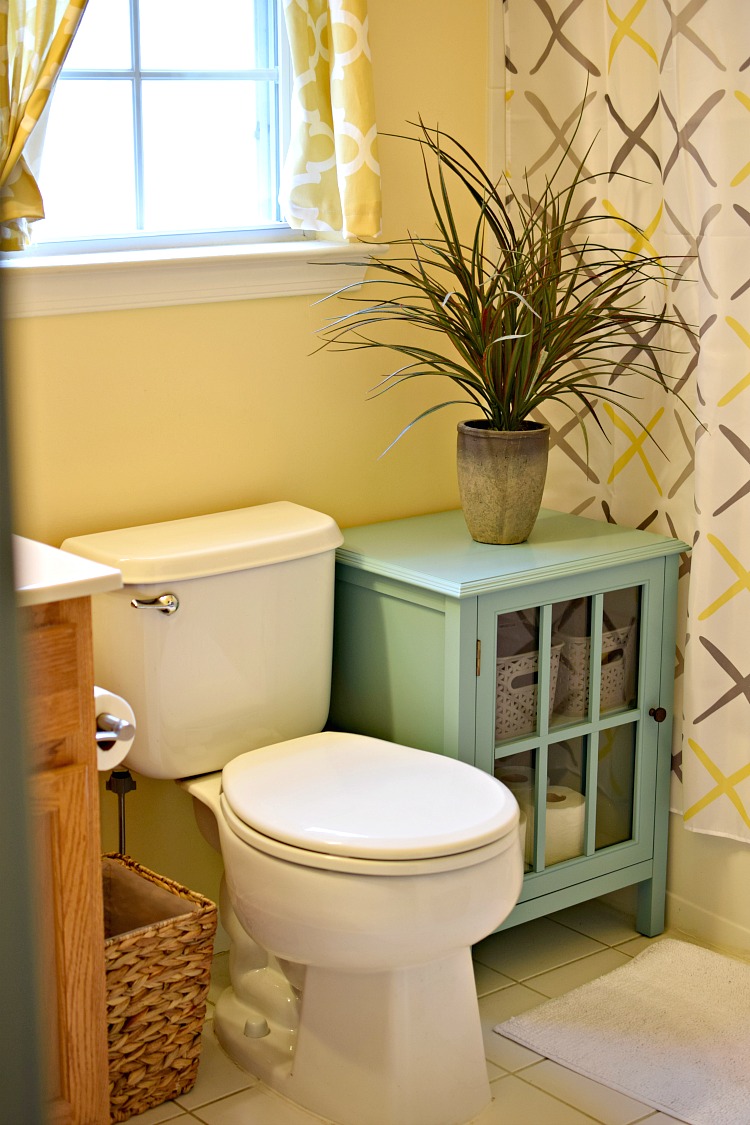 This past weekend my husband and I hosted a 14th-birthday/graduation party for our twin daughters. The guest list included 15 of my daughters' friends — all teenage girls. Before the party, I worked to ready our guest bathroom for our guests. Our bathroom also needed a style update, so I headed to my local Target.
The first thing I did was stock the bathroom with Quilted Northern toilet paper. I picked up some Quilted Northern Ultra Soft & Strong® Mega Rolls and some Quilted Northern Ultra Plush® Mega Rolls. A plus is that Quilted Northern Mega Rolls are 4 regular rolls in one and last longer. I don't have to worry about my guests running out of toilet paper. I like that the toilet paper is strong, soft and plush.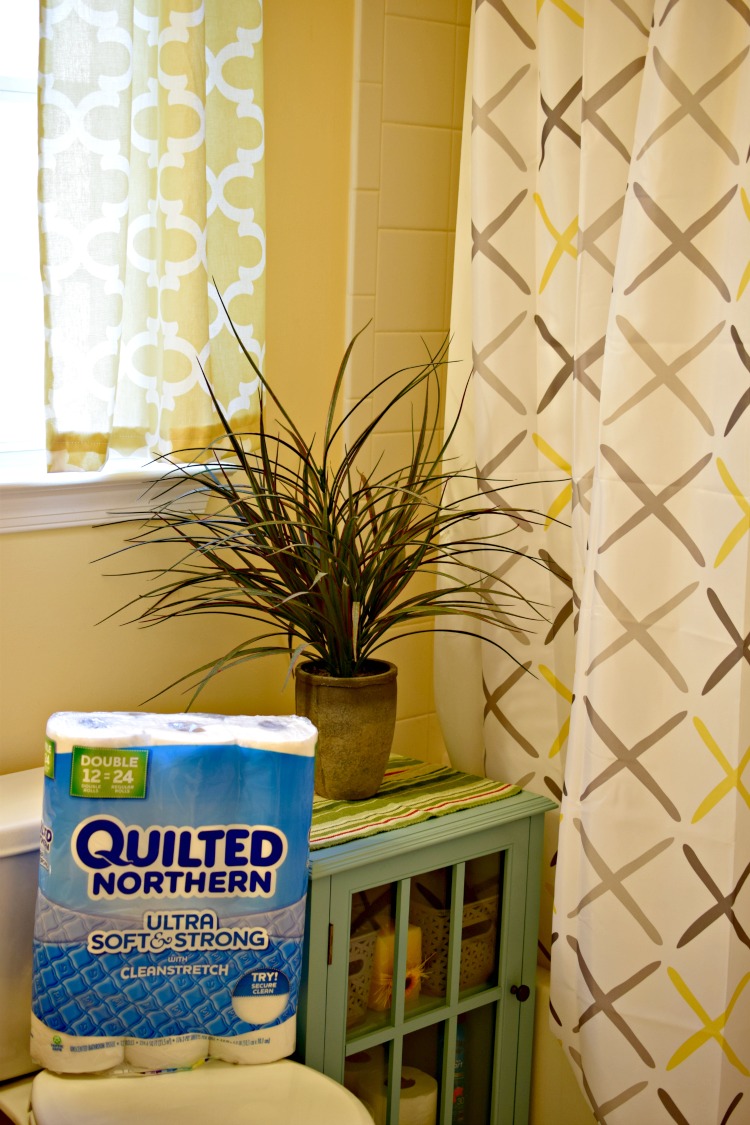 What's really helpful is that you can save 10% off Quilted Northern Mega Toilet Paper at Target (on the Cartwheel app) from June 20 to July 8. Also, if you buy 3 Packs of Quilted Northern Mega Toilet Paper, you can get a $5 Target Gift Card (valid 6/18-6/24).
At Target, I found Quilted Northern in the aisle where toilet paper is sold.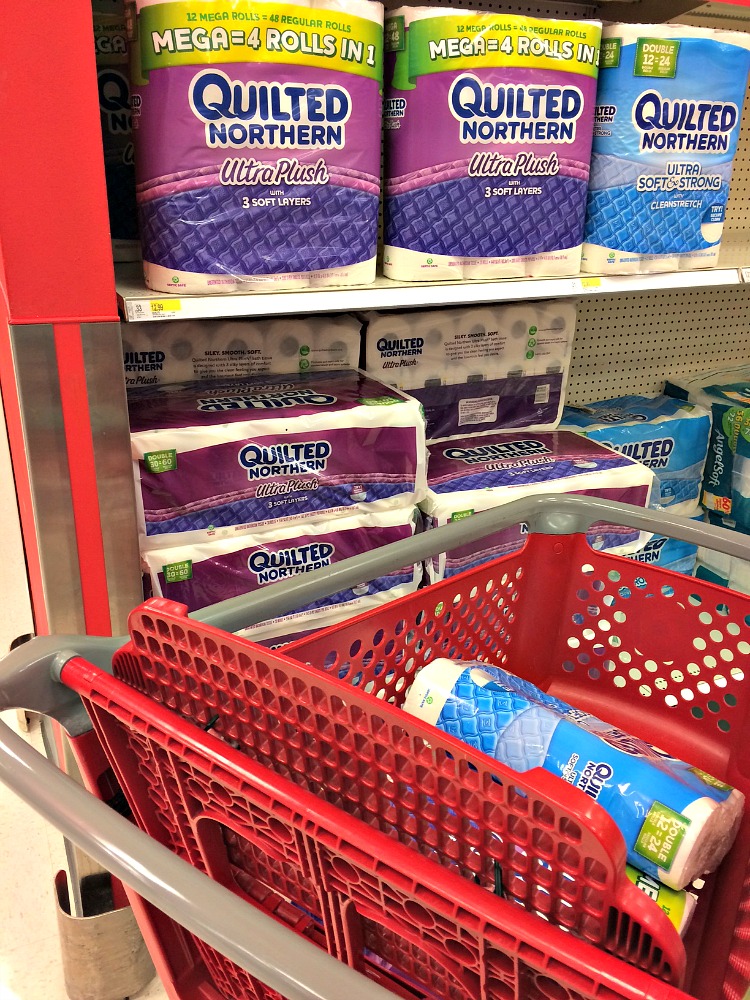 $1,000 Grand Prize Sweepstakes
If you vote on your favorite Quilted Northern-inspired bathroom (Daddy Gator, Little Miss Puffytail & Sir Froggy) now until August 1, you get a chance to win a $1,000 Grand Prize or a $250 Target GiftCard! Either of the two could help you refresh your bathroom this summer!
#MegaSummerRefresh #Sweepstakes (6/19 to 7/31)
Updated Bathroom Decor
I love shopping at Target because when I go there for necessities (like toilet paper) I can also shop for fun things like home decor.
When I went to pick up the Quilted Northern toilet paper, I also browsed the bath section for new decor items for my guest bathroom. My favorite Quilted Northern-inspired bathroom is Little Miss Puffytail's Country Getaway. I love its sweet and simple natural touches like the baskets and the potted plants. I wanted to inject a similar style into our guest bathroom. It was a boring space!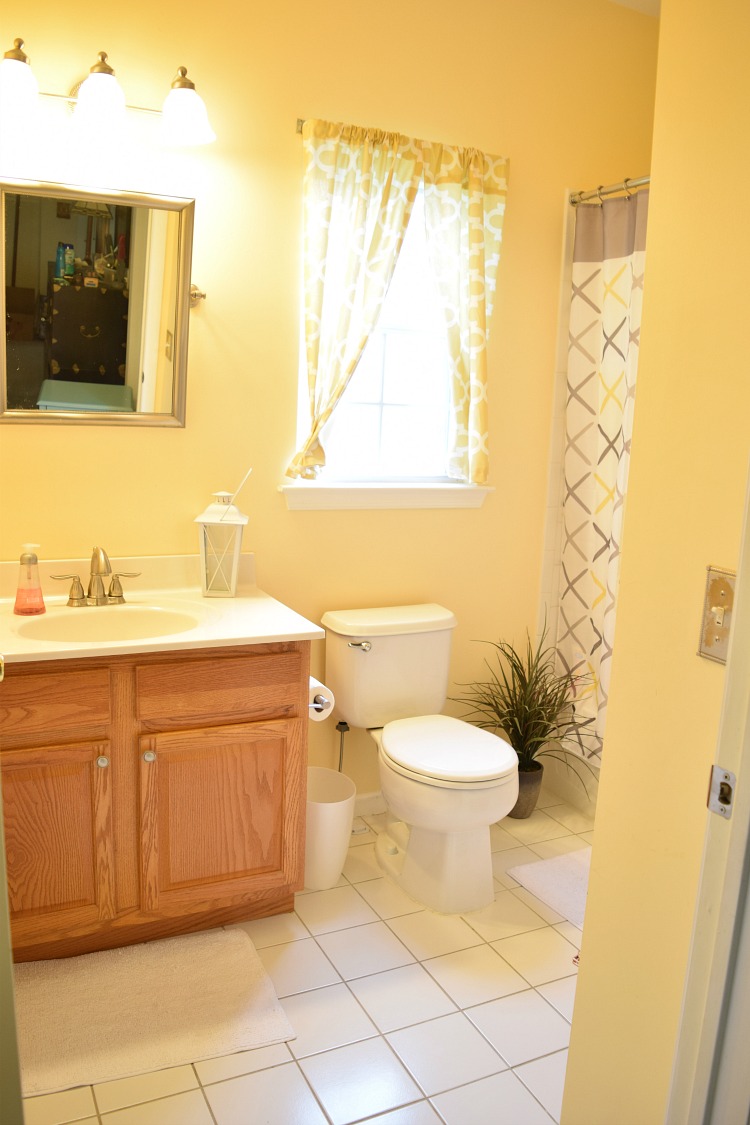 I used to keep a simple plastic bottle of liquid soap next to the sink in the guest bathroom. I've long wanted to upgrade it to a more stylish soap dispenser, so I picked up two soap dispensers at Target to use for liquid soap and hand lotion. I found a gray bathroom tray for the dispensers.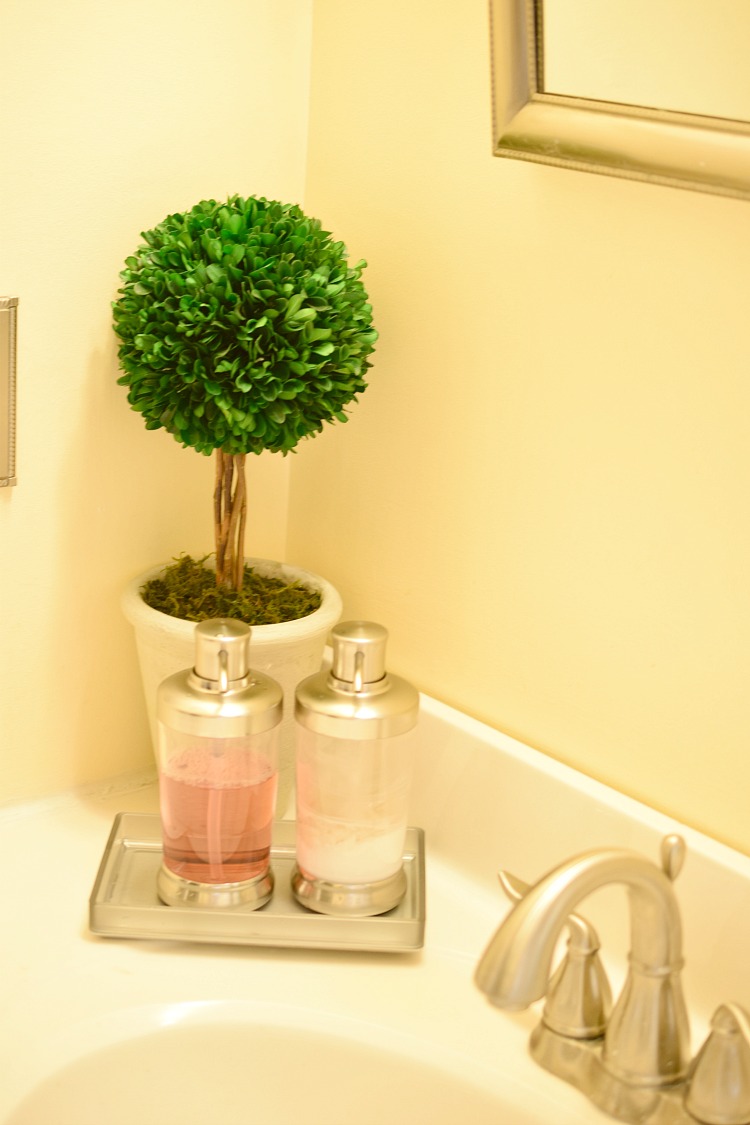 I also found a beautiful all natural weaved wastebasket. The rustic wastebasket is made from durable water hyacinth, a renewable resource. I love that the weaved wastebasket is fitted with a plastic wastebasket, so it'll be easy to clean.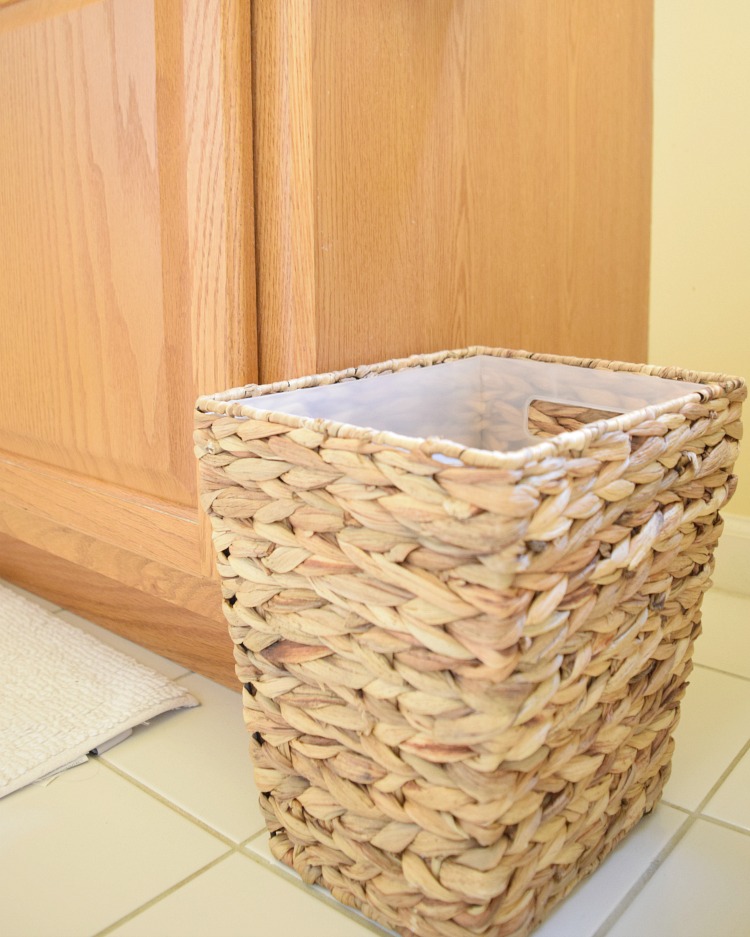 I found many of the new items for my home's guest bathroom in Target's home decor area of the store — my favorite section! There I picked up a Smith & Hawken™ boxwood topiary. The topiary is made from real boxwood leaves and adds a nice scent to the room.
I found an inexpensive wall clock at Target. I've been wanting to add a clock in the room. (I have clocks in most rooms to keep my family on schedule.)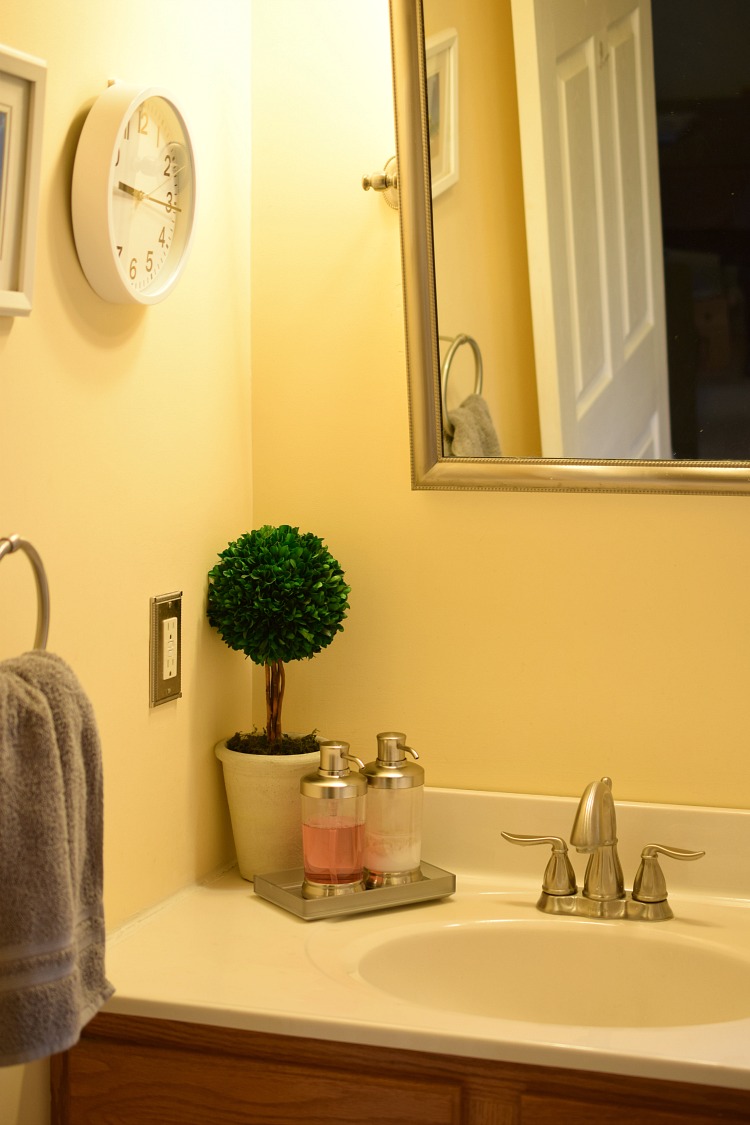 My favorite decor item that I added to the bathroom is the Windham One-Door Storage Cabinet in "Pewter Aqua." I love the gray/blue color and the pretty glass door. I think the color is a nice contracts to our guest bathroom's yellow walls.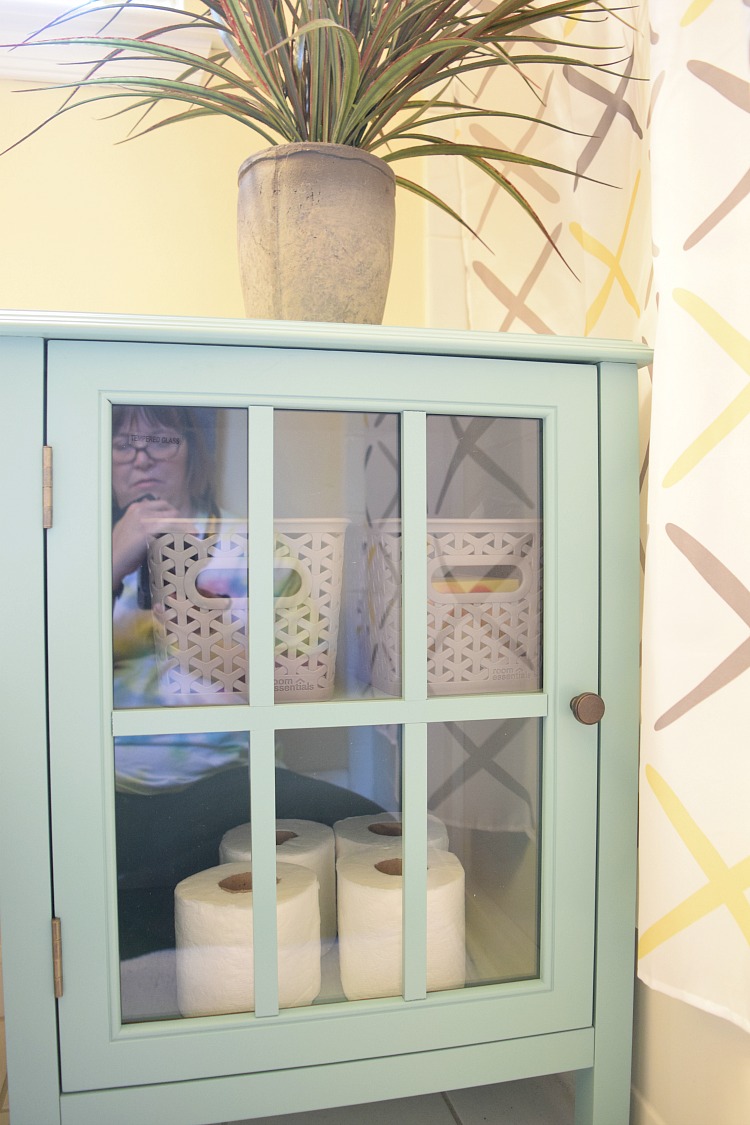 I added two gray baskets to the cabinet to keep things neat and tidy. In the cabinet I can store extra toilet paper, tissues, soap, etc., for our guests.
I also keep extra toilet paper in a big basket in the bathroom so my guests can find what they need.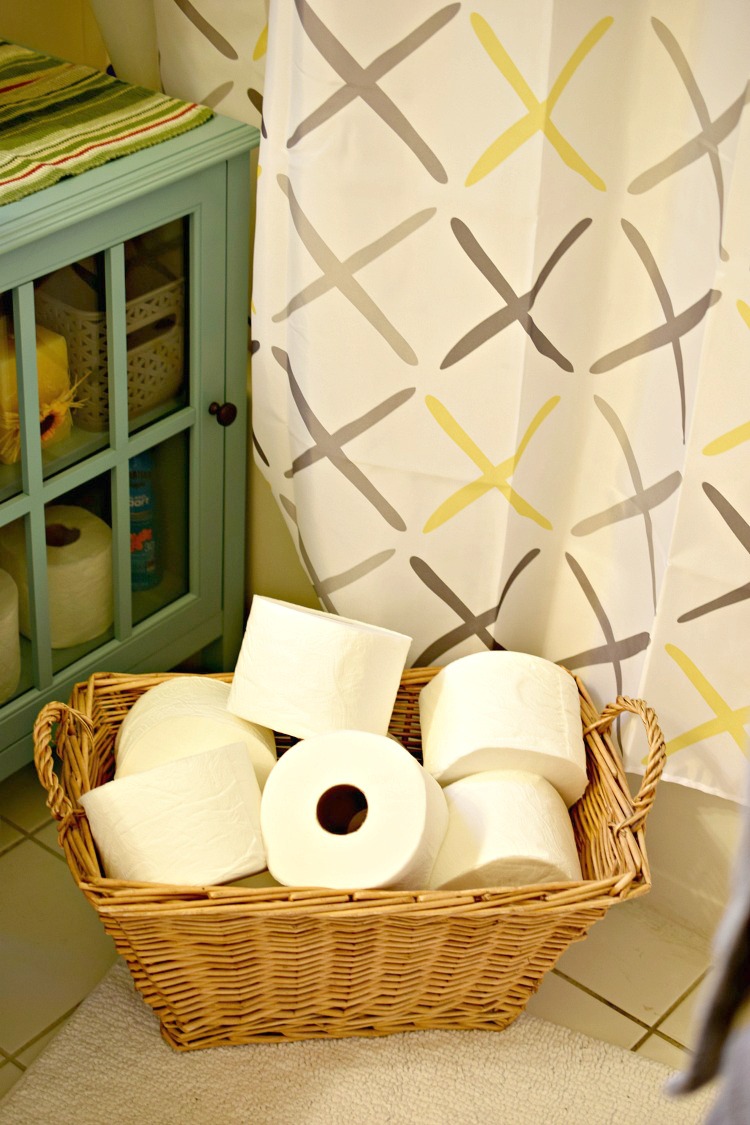 I like storing extra rolls in the basket, because that way, I don't need to store the toilet paper in our linen closet, which lacks space.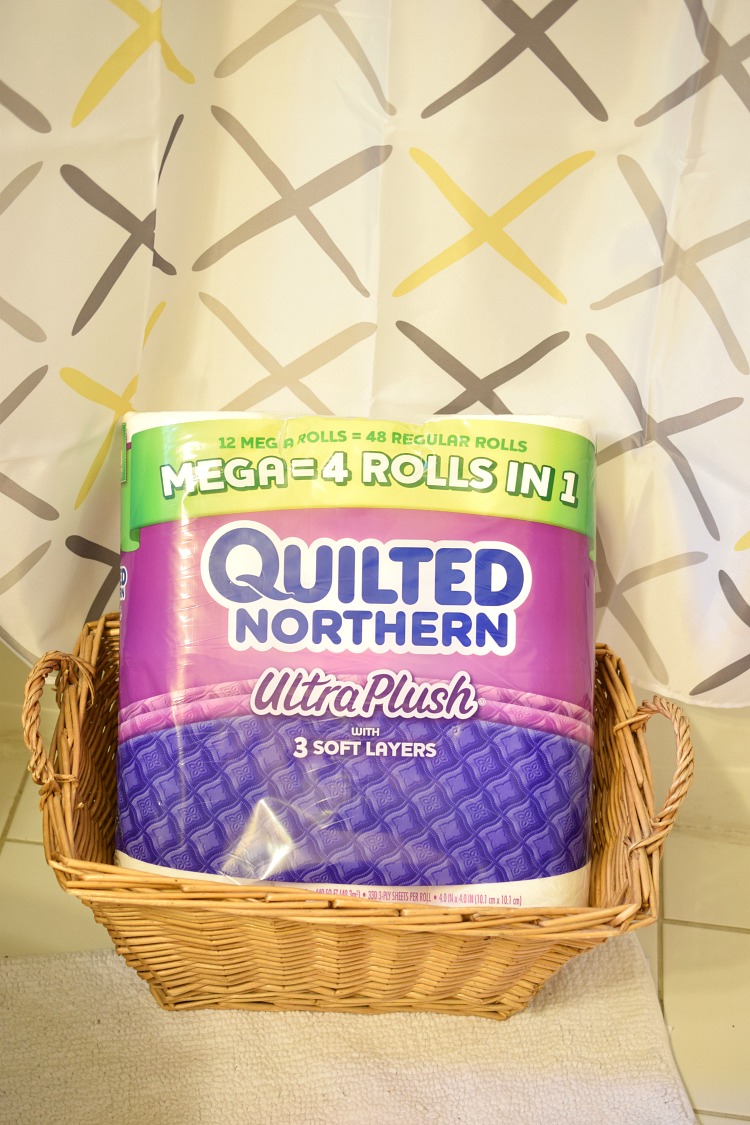 I love the look I created for my bathroom with the help of Quilted Northern and Target!
Have you updated a bathroom recently in your home for summer guests and parties? I'd love to hear about it!