My new living room sofa from La-Z-Boy came last week, and I am so happy! I love the way the new sofa (the Kennedy sofa in "acorn") looks against the new Mohawk rug that was given to me by Mohawk Home! What's great is that Mohawk Home will give a Mohawk rug at a value of up to $150 (reader's choice) to one of Mom Home Guide's readers, too! To participate in the Mohawk rug giveaway, just enter the Rafflecopter form in this post!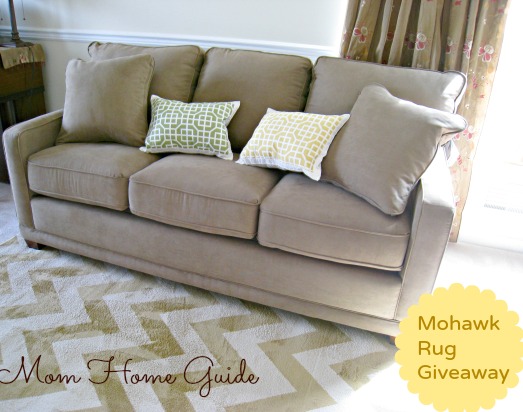 Mohawk Chevron Area Rug
For my home's living room I chose the Mohawk Twill woven area rug in gold. The 60″ x 84″ Mohawk Twill woven area rug retails for $99.97. The Mohawk Twill woven area rug can be purchased at Walmart. My kids love the soft feel of the rug, and I adore the chevron pattern. The rug is made from Permastrand fiber (Mohawk's kid-friendly fiber), so the Mohawk Home area rug should be able to stand up to wear and tear. The rug is made in the USA, 100% Polypropylene, offers permanent soil protection and is easy to care for and clean. I like the way the rug sets the sofa apart from the rest of the room and gives the whole living room a more pulled-together look. Thanks, Mohawk Home!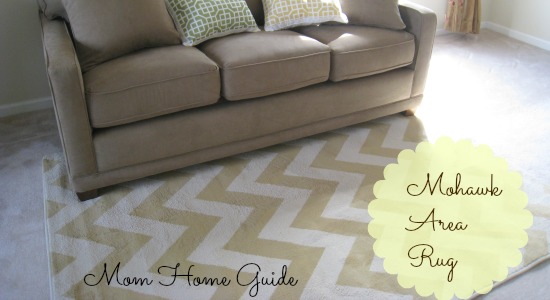 Mohawk Home has a great number of terrific area rug patterns. Among my favorite prints are the chevrons and the medallions. I am liking my new Mohawk area rug so much, that I would love to add one to my home's master bedroom. I think the Simpatico pattern would be especially pretty in my home's master bedroom.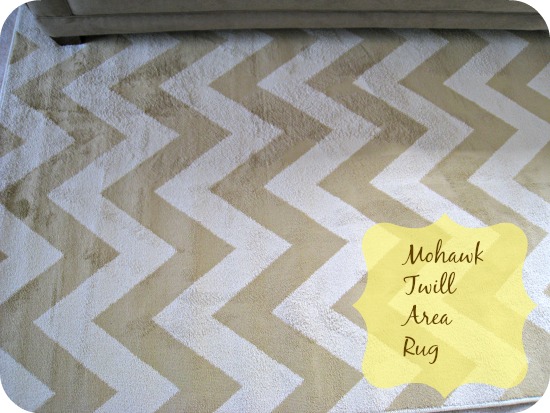 Mohawk Home's area rugs are sold just about anywhere, including Kohl's, Target, Lowe's and Home Depot. To find out more about Mohawk Home's products, you can find them on Facebook, Twitter, HomeTalk, YouTube, Houzz.com and the Mohawk Homescapes blog. Be sure to check out the #ilovemymohawkrug hastag on Twitter!
New Living Room Design
Did you notice the pretty yellow and white and the green and white pillows on my new La-Z-Boy sofa? I am hoping to add more happy colors to the space — I plan to make my own yellow and white curtains for the room soon! My pillows are made from cloth placemats that I purchased on clearance from Target — I will be sharing my tutorial on how to make those pillows soon!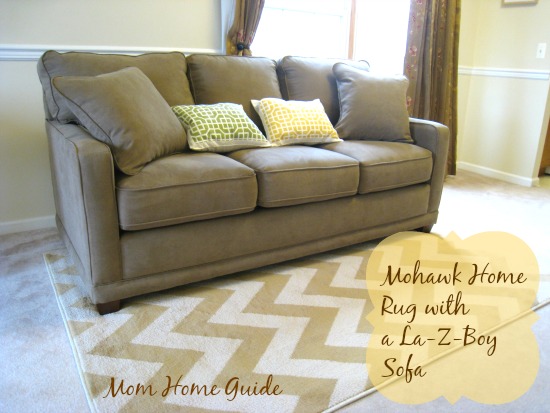 New Look for Living Room
In case you were wondering what my living room looked like before I got my new great area rug from Mohawk Home and my new sofa, take a look below. There wasn't much going on — we just had a piano, a rocking chair and some toy chests in the room. I like how the room looks so much better now! You can see how the new Mohawk Home area rug and La-Z-Boy sofa give some personality to the space!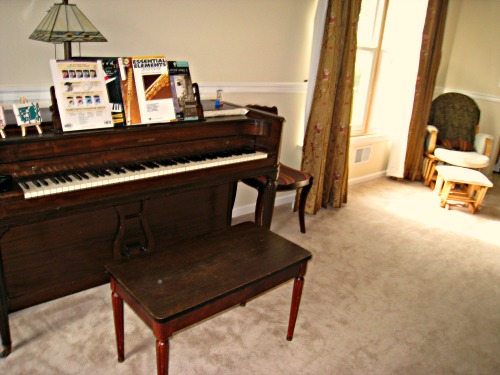 Mohawk Home Rug Giveaway
You Might Also Like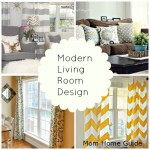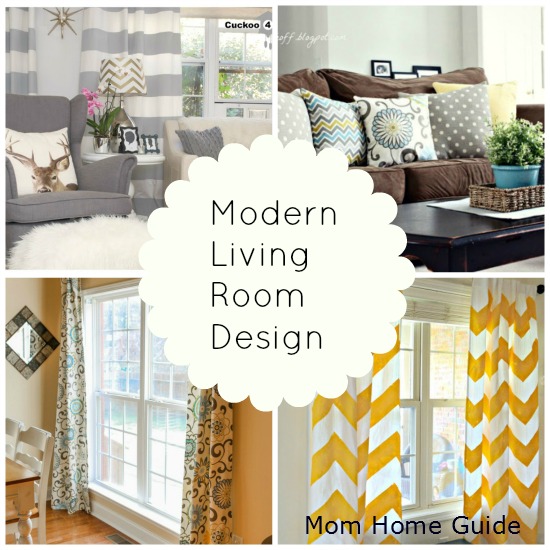 This Post Was Shared At
Freedom Fridays Linky Party (My Turn for Us)
Show Me What Ya Got (Not Just a Housewife)
April Before and After (Thrifty Decor Chick)
Hit Me with Your Best Shot (Just a Girl and Her Blog)
From Dream to Reality (The DIY Dreamer)