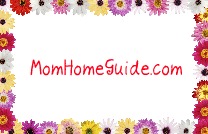 MomHomeGuide has been live for just over three months now, and we are about to try something new!
When you visit MomHomeGuide in the next few days, we will have a new appearance, thanks to Kimberly of Kimberly Johnson Public Relations.
We've been making do with this design for a while, which I, a writer/editor, and not a webpage designer, designed myself, so I am really looking forward to rolling out the new look!
When you do see the new design, let me know what you think! I can't wait to show it off!
Until then, I hope everyone has a great weekend!  — Lauren