MomHomeGuide.com was created in February 2012, and it's already starting to take off!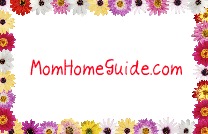 These are the Google Analytic details for April 2012:
16,212 visits
16,256 unique visitors
28, 294 page views
1.75  pages a visit
Currently, I can offer month-to-month advertising on the website's right sidebar. (The same sidebar appears on all of MomHomeGuide.com's pages.)
MomHomeGuide would also be interested in partnering with you to do giveaways — topics regularly covered on MomHomeGuide include home decor, crafts, kids and gardening.
To advertise or for moreinformation please contact Lauren at MomHomeGuide@gmail.com.
I hope to partner with you soon!