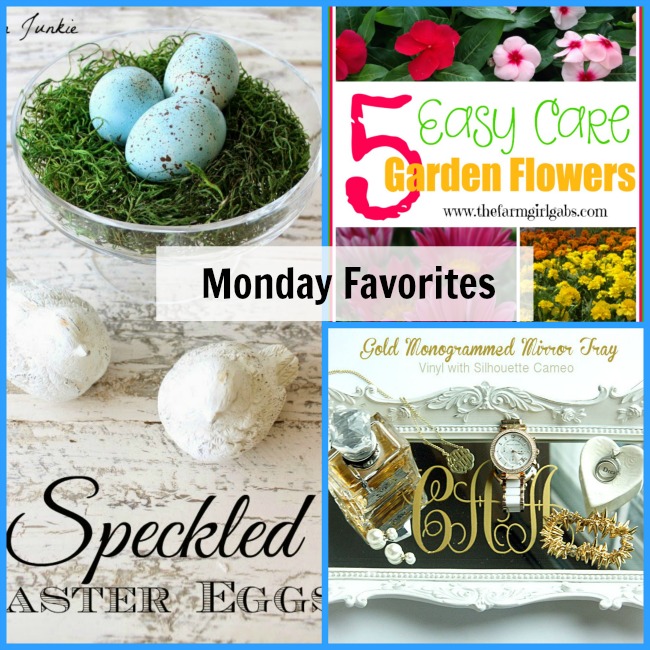 Happy Monday, everyone! We had a lot of great contributions to last Wednesday's A Little Bit of Everything Link Up Party! Today I am sharing some of my favorites from that party!
I usually just plant marigolds in my front yard's garden, but thanks to Melissa from How Does Your Garden Grow, I might be planting some vinca this year! In her tutorial, Five Easy Care Garden Flowers, Melissa says that vinca but can tolerate sun and drier soil. They sound perfect for my front yard garden! I really can't wait to start some spring gardening! (Go away, snow!)
I also loved the Gold Monogrammed Mirror Tray by Carrie at Curly Craft Mom. I think it adds a lot of elegance to her room!
I truly adore the speckled Easter Eggs by Bonnie at The Pin Junkie! They really remind me of spring and are so pretty and realistic looking!
Be sure to visit the A Little Bit of Everything Link Up Party on Wednesday! I will be sharing my favorite picks from that party on next Monday!
Related articles across the web