Thanks to Nordgreen for sponsoring this post. I received a Nordgreen watch in exchange for my honest review. This post contains Amazon affiliate links.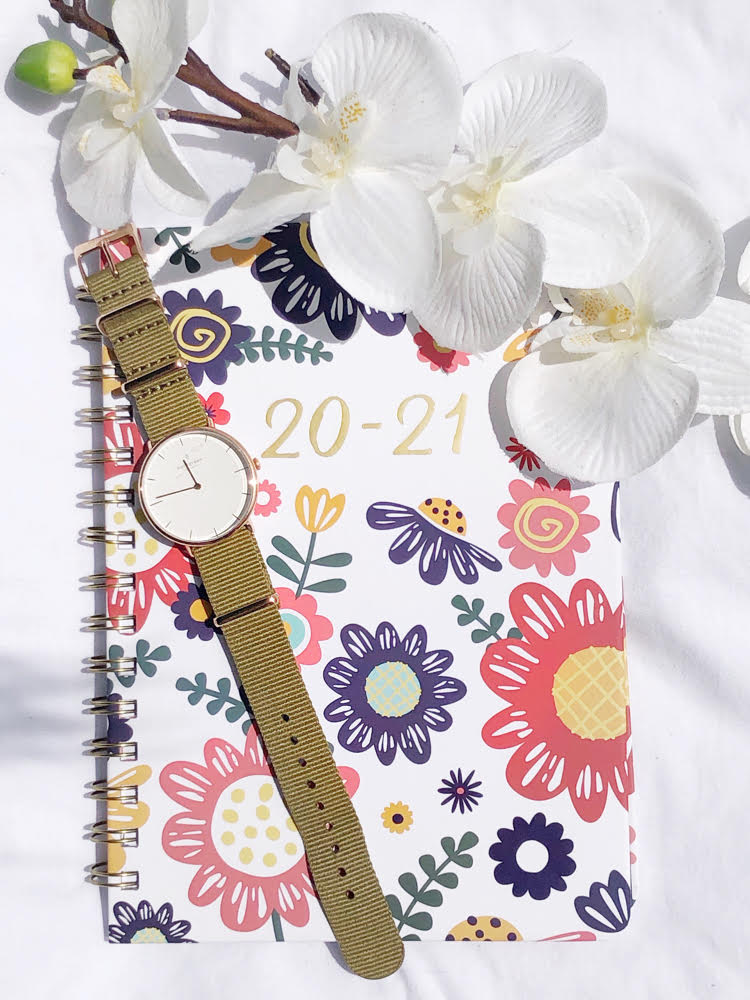 I recently had the pleasure of trying out a beautiful Native 36mm rose gold watch by Danish company, Nordgreen. The Scandinavian watchmaker's watches combine an attractive minimalist design with high-quality materials. I like that Nordgreen has a focus on sustainability and donates to charitable causes for every watch purchased. It's all in the name:"Nord" for the company's Nordic identity and values, and "green" for sustainability.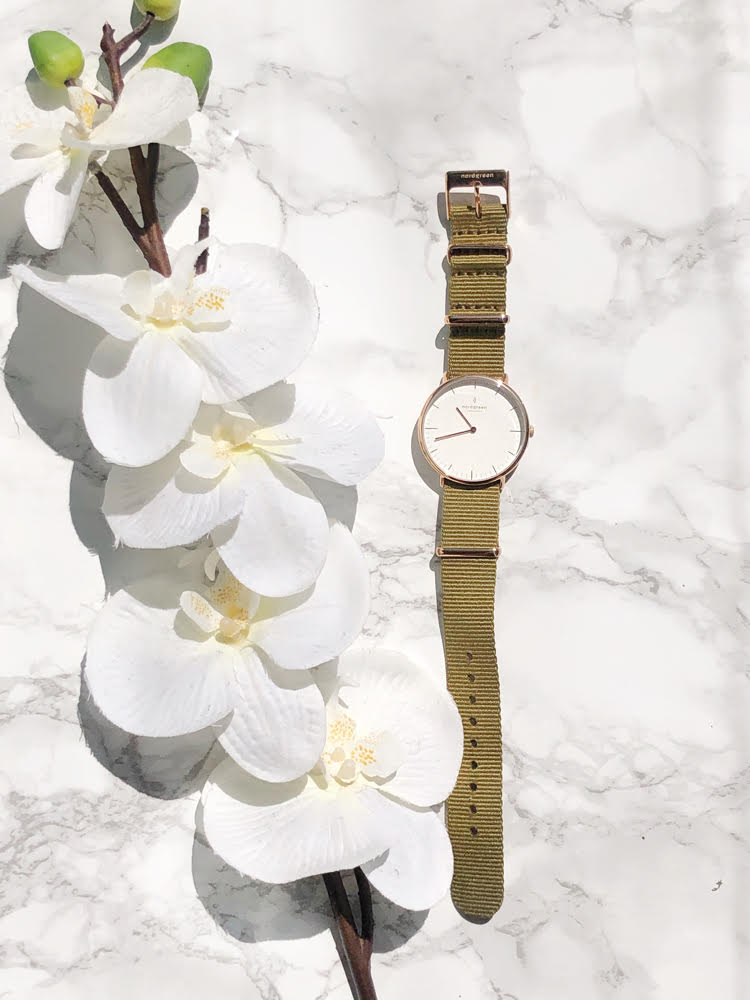 Some might consider watches old school, but I love wearing a watch. I like being able to keep track of time without constantly reaching for my mobile phone. It's nice to be "off the grid" sometimes and reduce my screen time.
Custom Designed Watch
Nordgreen's watches
were designed by award-winning Scandinavian designer Jakob Wagner. The simplistic and clean aesthetic of the Nordgreen watches make them perfectly unisex, suitable for men and women.
The watches range from 32mm to 42 mm in size. The watches have precise and accurate Japanese movements produced by Miyota. All watches come with a 2-year warranty.
I love the rose gold finish of my new Nordgreen native watch. The watch is splash proof (so I don't have to worry about it in the rain, etc.) and has a durable green nylon strap.
Women's Fashion Watch
When I ordered my Nordgreen native watch, I selected the style of watch I wanted from the Nordgreen website. I chose the Nordgreen Native watch from three available designs.
The "Native" design line has the cleanest look of the three designs. If you'd prefer a watch with a second hand and the date, you can choose the "Philosopher" line.
I then chose the color of the dial – white – but I could have chosen blue or black, too. I picked the size I preferred (mine is the second to smallest size) and the watch's finish. (I chose rose gold, but there is also silver, gun metal and gold.) I chose green nylon for the watch band – Nordgreen offers nylon, metal mesh, leather and vegan leather straps in various colors.
I think the nylon strap is a great option for the summer. It's breathable, lightweight and doesn't feel hot on the wrist. It's also very flexible.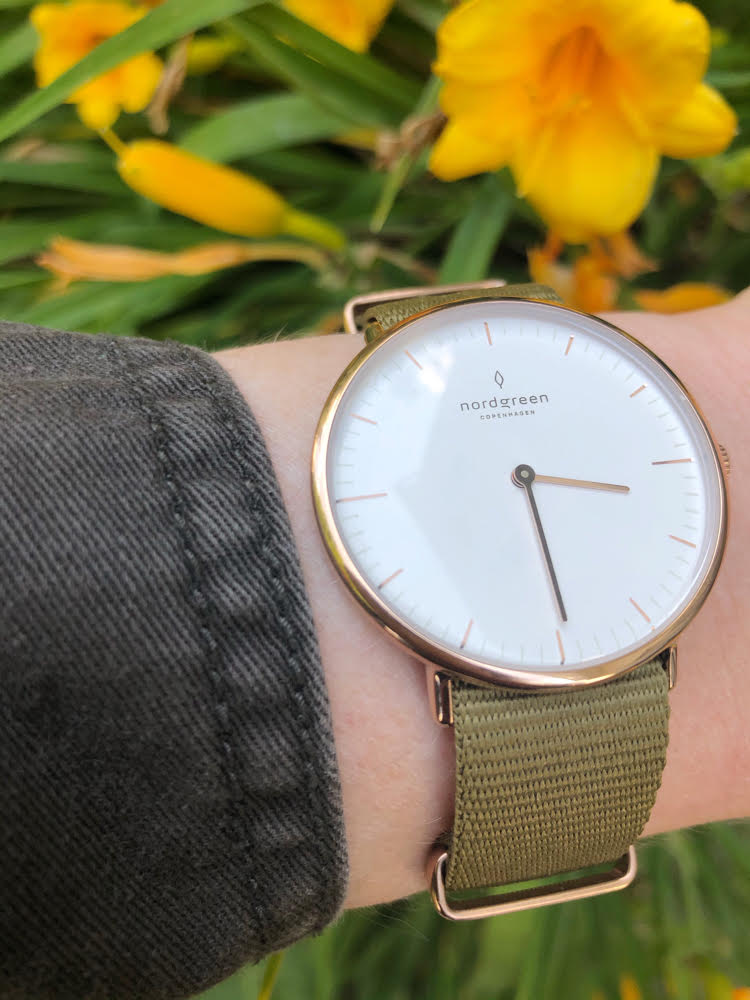 Whether I am gardening, playing tennis or crafting, the watch band doesn't get in the way or constrain me. The strap is easy to clean, too. I like that the strap is vegan, too.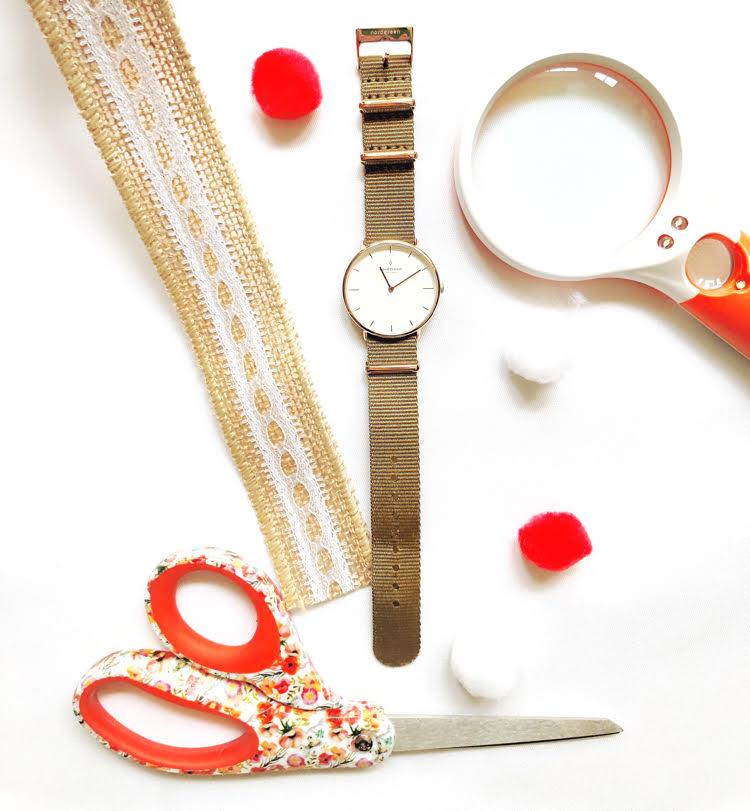 Even though the watch was shipped overseas from Denmark, it was on my doorstep only 3 days after ordering it! That's fast. Shipping is free for Nordgreen watches, and returns are, too.
Nordgreen Giving Back – Charity
Each owner of a Nordgreen watch gets to choose a charity they'd like to support, and Nordgreen makes the donation for each customer through their Giving Back Program.
Nordgreen currently supports 3 causes: helping to provide clean water in The Central African Republic, providing education to children in India and working to preserve rain forest in Latin America.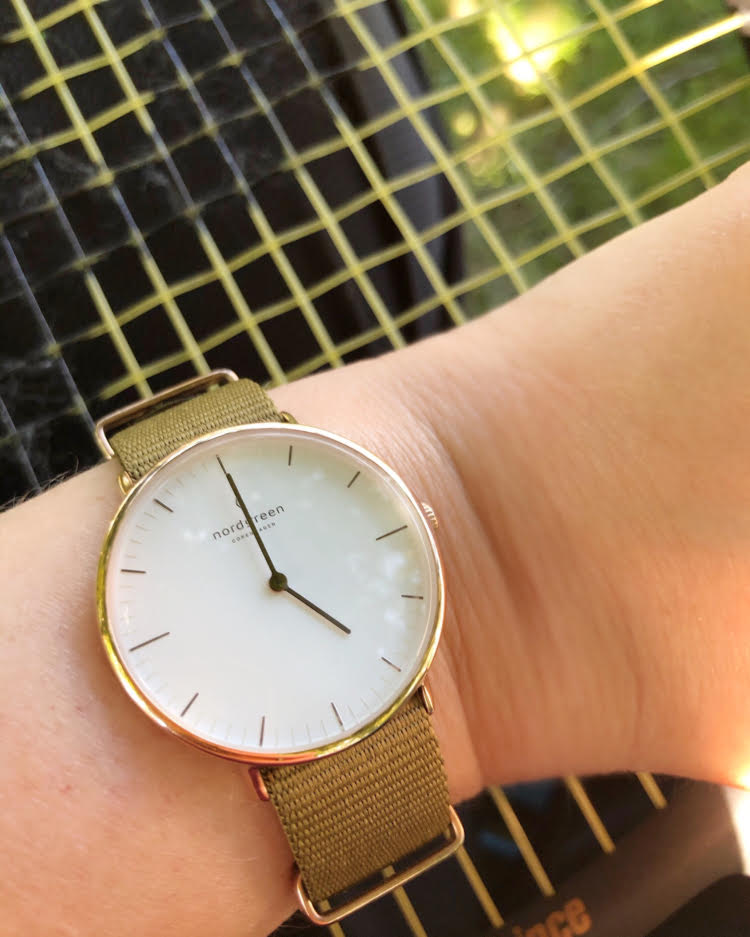 Once you receive your watch, you simply go to the Nordgreen website to choose which of the 3 causes you most want to support.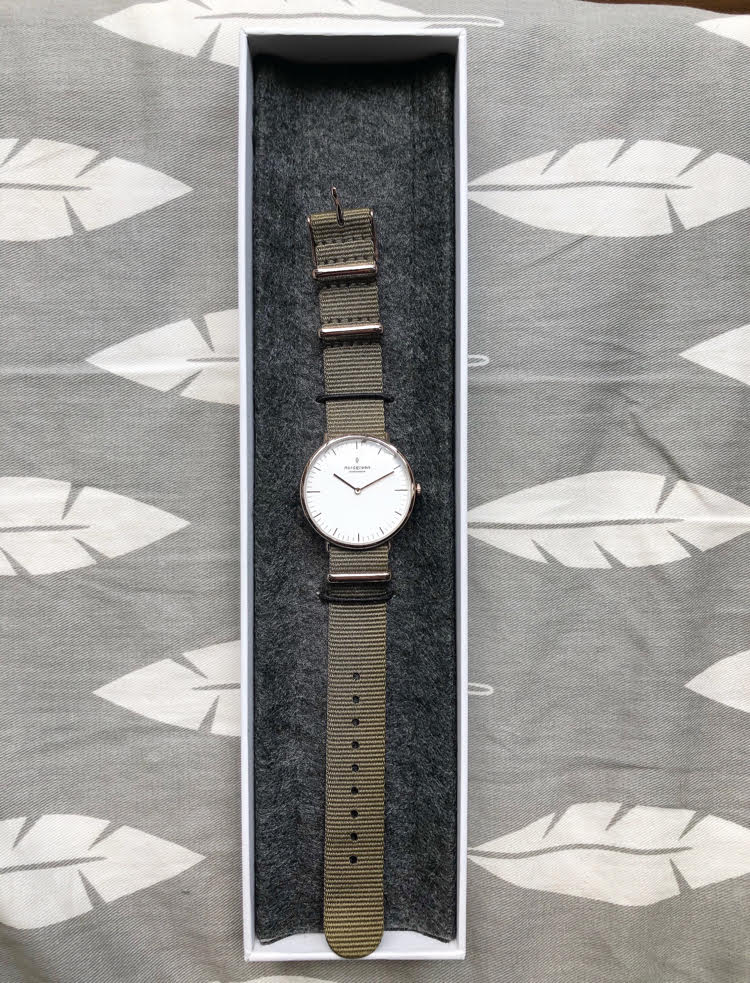 I am very pleased with my Nordgreen Native watch and have been wearing it every day since it arrived. I am looking forward to one day accenting my beautiful new timepiece with different watch band styles.
Nordgreen has so many watch band options from which to choose. Changing out my current strap should be easy with the Nordgreen watch band quick release system. (No tools are required to switch out the bands.)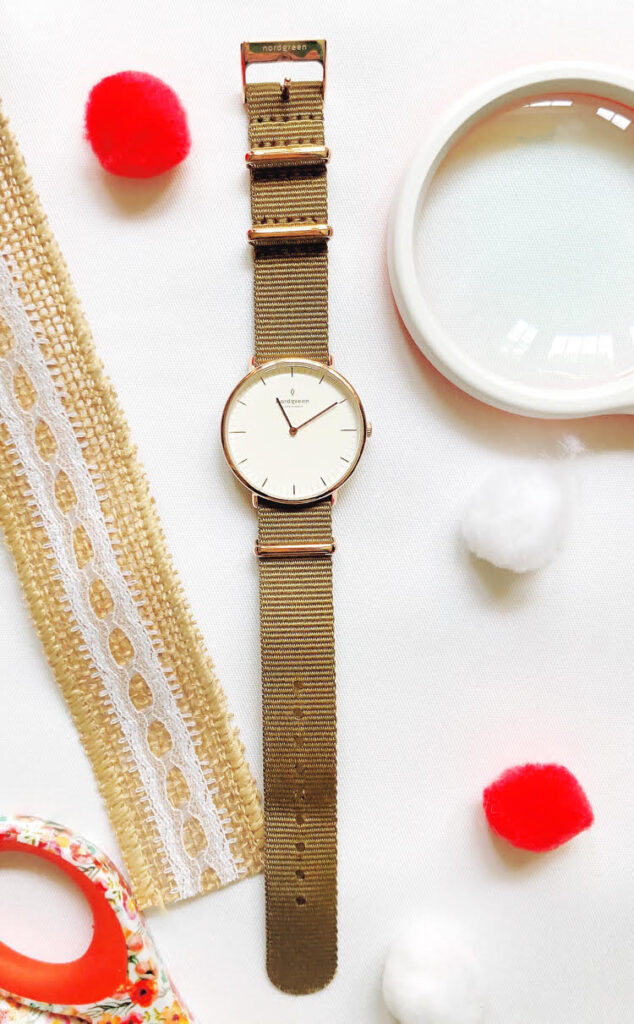 Follow Along with Nordgreen