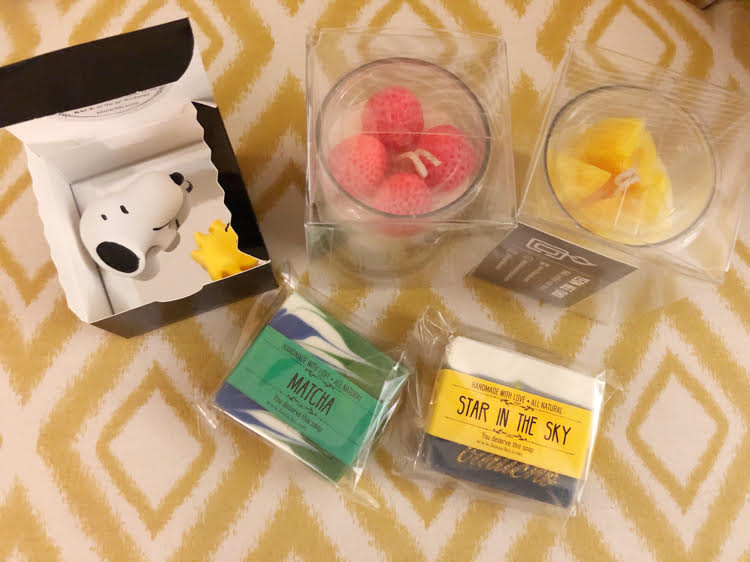 Happy New Year, everyone! This is the first post of 2020 here at Mom Home Guide! A sweet package arrived on my family's doorstep today from Yeon Hee Choi, one of my husband's cousins. She owns the online shop, Binucho.com.
Receiving our package was a very happy and sweet surprise! Youn Hee is certified by the Korea Aromatherapy Instructor Association (KAIA). She is very good at what she does!
All Natural Soap and Candle Gift Package
In the box were two amazing all natural candles crafted by Yeon Hee – those are for my daughters. My daughters love them! The soy candles are so adorable – one has candle wedges of Swiss cheese on top, and the other has soy candle strawberries on top. I've never seen such pretty candles before!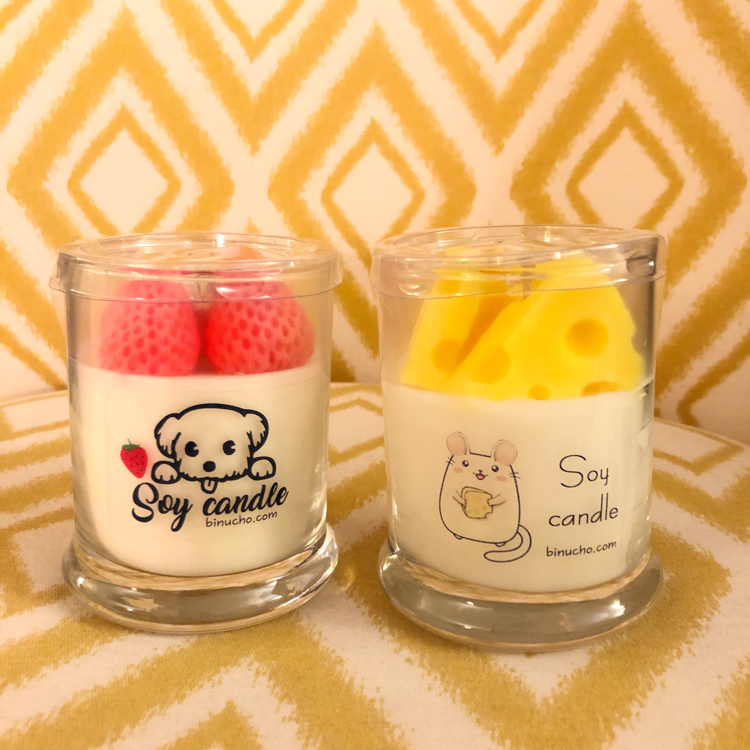 Handcrafted All Natural Soaps
In our surprise package I also found two beautifully handcrafted soaps. My daughters adore scented and pretty soaps, so I gave those soaps to them to keep in their shared bathroom. The varieties of soap my daughters received are matcha (like matcha green tea) and Star in the Sky. Both soaps are so beautiful!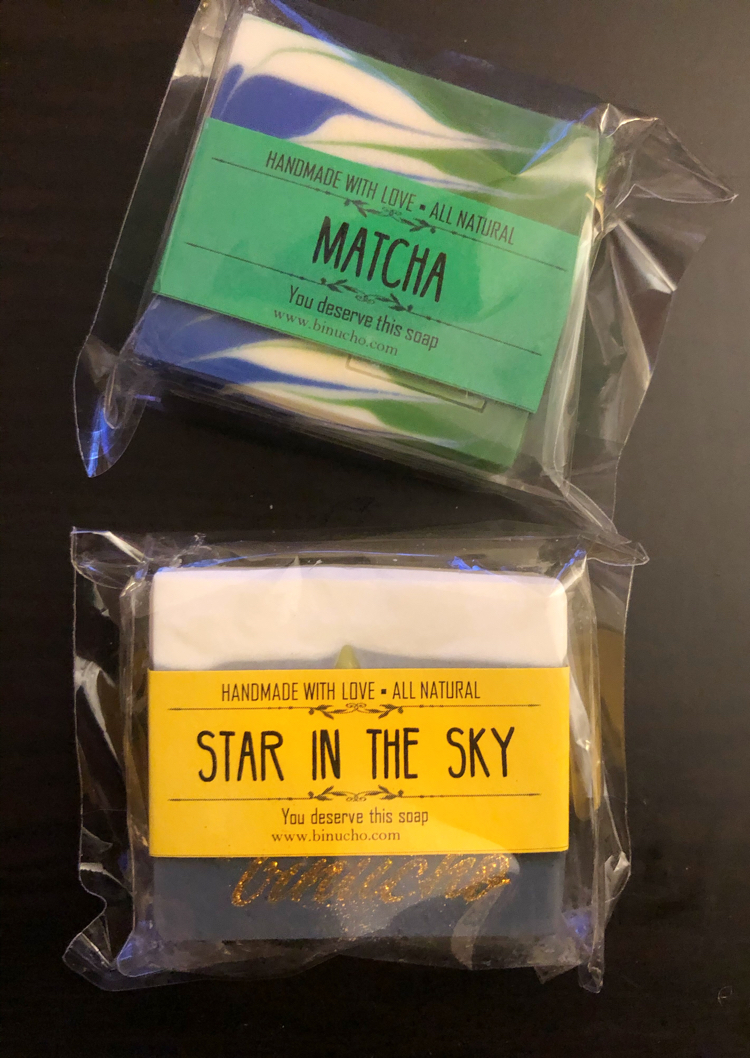 Peanuts – Snoopy & Woodstock Vent Clips
Finally, we received two adorable car vent clips! I took those! We got a Snoopy one and a Woodstock one. I love the Peanuts! With the vent clips we also received some lemon essential oil. All I need to do is put a drop or two on the vent clips, attach the clips to the vents in my car, and my car will smell pretty and fresh!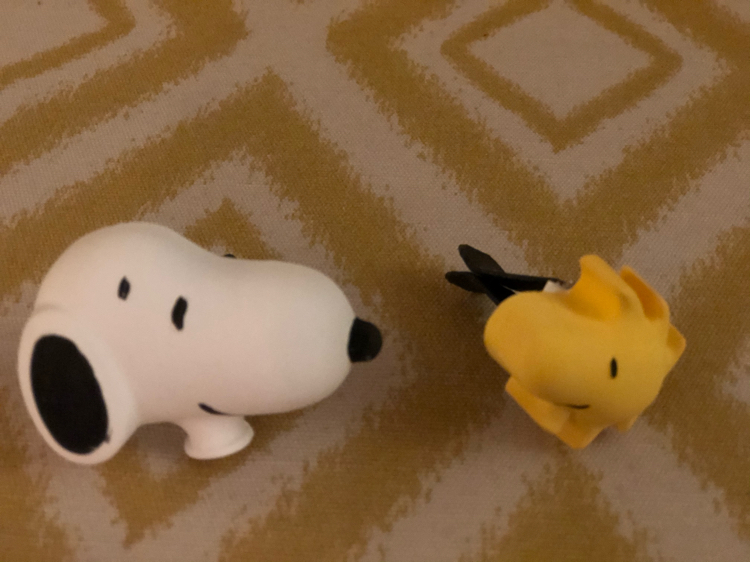 I'd like to send out a big "Thank You" for Yeon Hee for the sweet gifts she sent my family. Happy New Year!
Interested in any of these sweet gifts? Check out the collection of candles and soaps at Binu & Cho at BinuCho.com