Thanks to MARSEE ZeroX Bluetooth Speaker for sponsoring this post. I received the Bluetooth speaker in exchange for my honest review.
This post contains Amazon affiliate links. If you click an Amazon link and make a purchase, I earn a small commission that helps fund this blog. Thanks!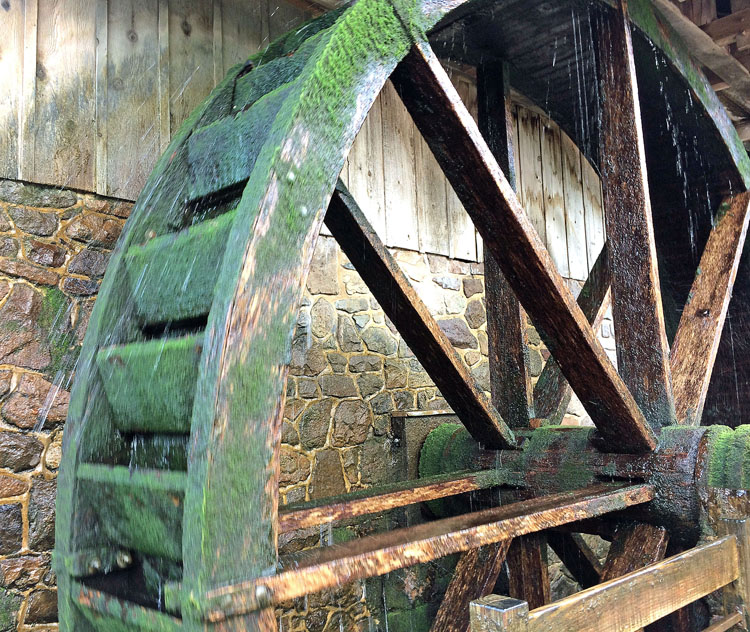 Since I first shared my newly stenciled wall for my home's master bathroom, I've been hard at work making more updates to the bathroom.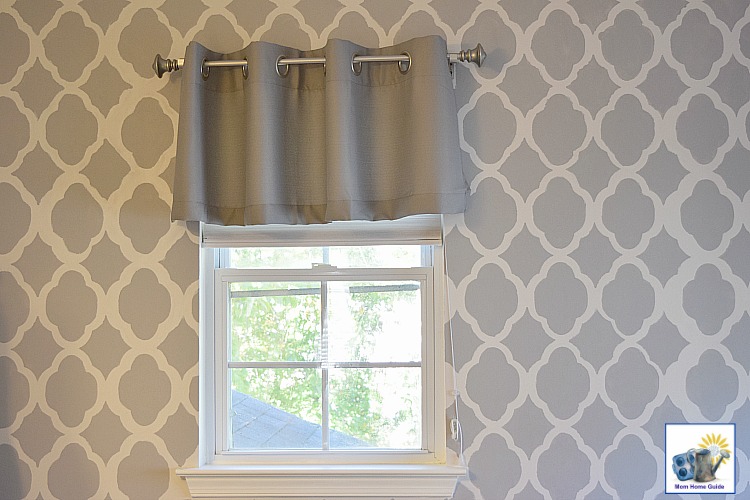 Since I shared photos of the stenciled wall, I've made more fixes to the stenciled wall, touching up spots here and there to make the stenciled design look perfect.
New Bathroom Art
The art that I ordered for above the jetted tub also arrived, and I absolutely love it! The canvas is a photo of a water wheel (see the photo at the top of this post) I took on a fall day trip my husband, kids and I took a few weeks ago to Bucks County, Pennsylvania. I love saving memories of our trips together by making prints of fun times we have had. I need to finish touching up the stenciled wall, so once that is complete, I'll have to share with you a photo of what my new art looks on the wall!
Bluetooth Speaker
Getting the stenciled wall to look exactly the way I want it to look is taking a long time! Thank goodness I have my new MARSEE ZeroX Bluetooth Speaker
(#zerox). When I paint, I need my music to keep me going! This little (only 10.7 ounces), but powerful MARSEE ZeroX Bluetooth Speaker paired easily with my iPhone, so it was simple to play my music over the speaker.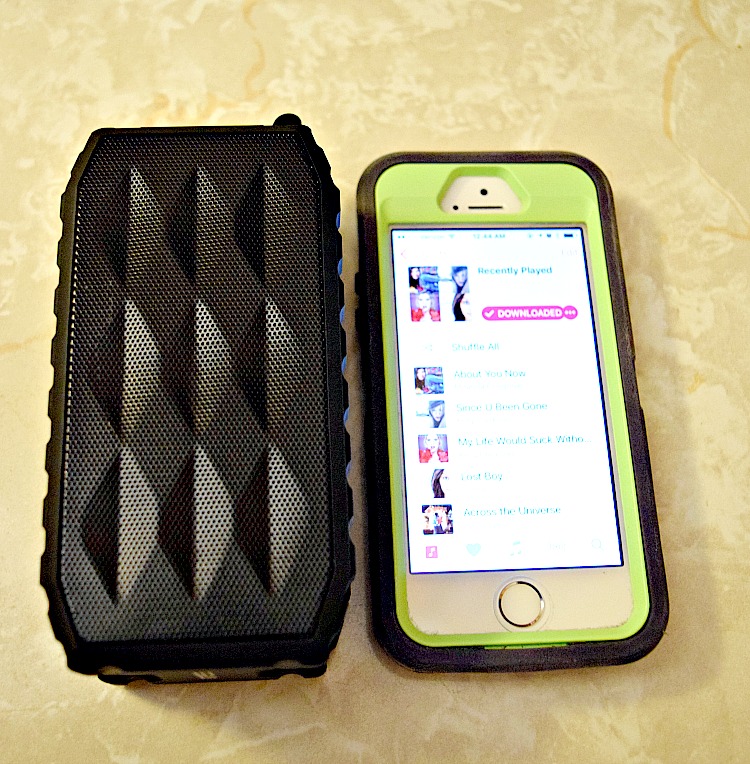 I didn't even need to read instructions to get it up and running!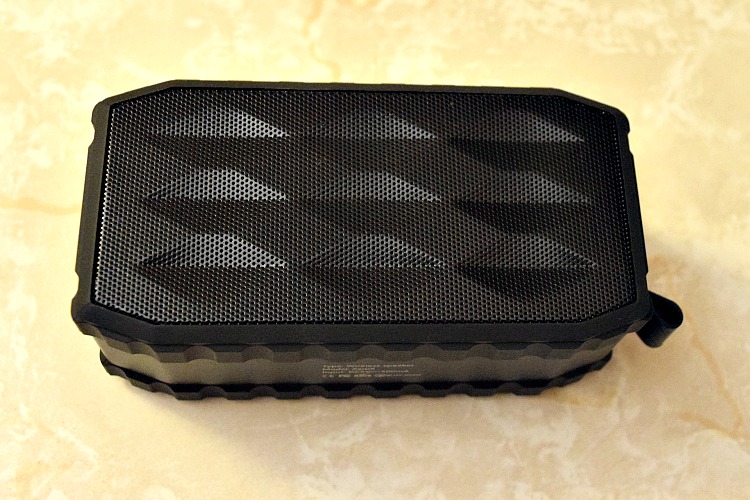 Since the speaker is waterproof, I didn't have to worry about placing the speaker on the counter by the sink while I painted. I also like the simple, compact design of this speaker. I enjoy being able to blast my music while painting the bathroom!
The battery life of this Bluetooth speaker is long, allowing for uninterrupted music while painting. So far, my speaker hasn't run out of juice yet while I've been stenciling my bathroom wall.
New Bathroom Decor
When my husband and I got married, I registered for forest green towels — forest green was a big color back then. We've been using those towels for more than 20 years! To coordinate with our master bathroom's new stenciled wall, I used a credit from a local department store for new towels in a blue/green aqua color. I also purchased new valances in a steel gray color. I like how the new valance and towels look against the stenciled gray wall.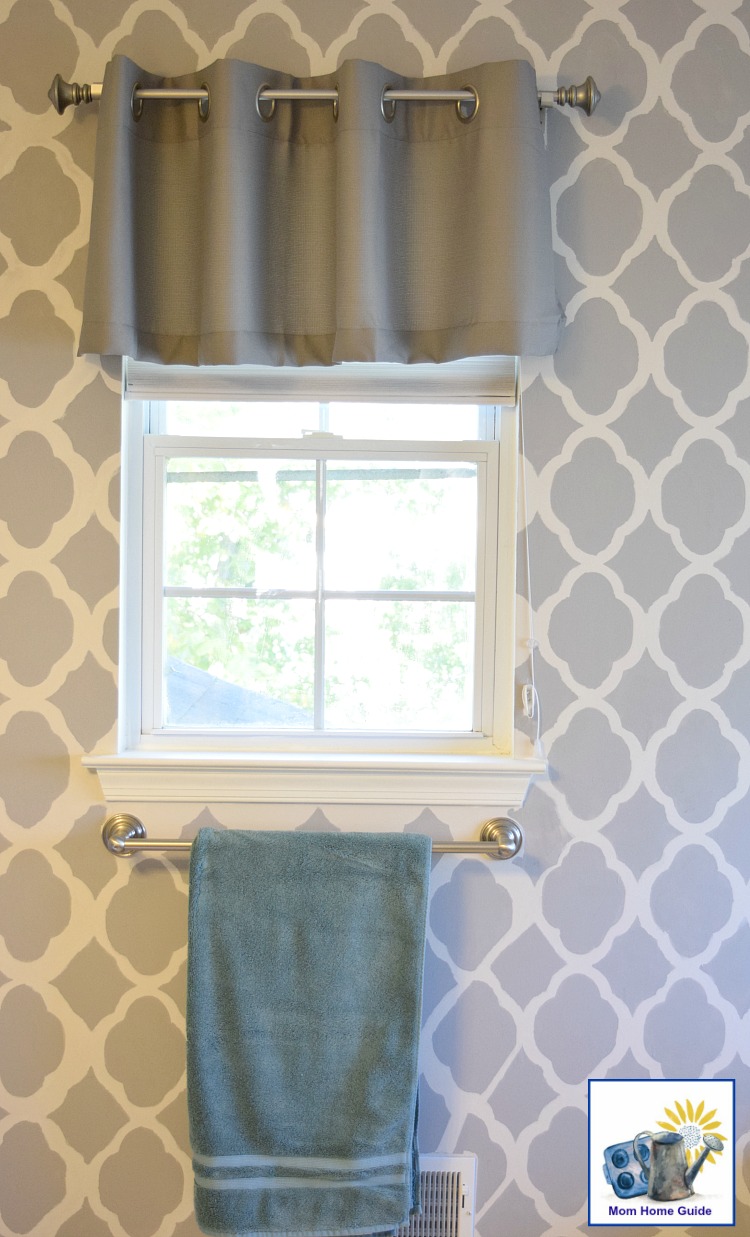 My master bathroom isn't done yet — I have new decor to put up, and I've been contemplating hanging new shelving, and painting the bathroom vanity. Stay tuned!
This post was shared at the
Creative Corner Link Up Party