This post contains Amazon Affiliate links.
Over the summer, I was able to tour three used bookstores in New Jersey with my family: Booktrader of Hamilton, The Book Garden in Cream Ridge, and The Wolfe & The Kron Bookstore in Farmingdale. Visiting the three stores was so much fun—they are all very different! It's been a busy past few months—I can't believe that I'm only writing about them now!
The Booktrader of Hamilton
I first visited the Booktrader of Hamilton of Hamilton with one of my kids—the store is very easy to locate on Nottingham Way in Hamilton, NJ, and we were able to park in a parking lot right behind the store. This store has quite a large selection of fantasy, horror, and historical fiction, but both of us prefer classic literature and literary fiction, so we both basically stuck to those two sections in the store.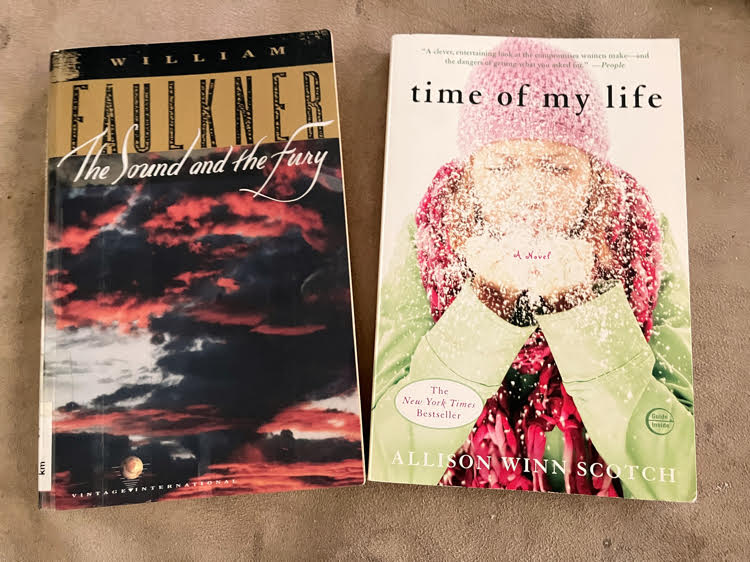 I ended up buying a copy of Sound and the Fury by William Faulkner (it was a favorite of mine when I read it for a high school English class), and a lighter read, Time of My Life by Allison Winn Scotch. My 20-year-old, a college junior, got The Count of Monte Cristo by Alexandre Dumas and a collection of nineteenth-century poetry. All paperbacks at The Booktrader are sold at half their retail price, so we got all books for 50% off. I was happy to find out that the store has a program where you can trade in your used books for store credit—I have many books, so I'll be doing that! (They offer 20% of the retail price for your trade-ins.)
The Book Garden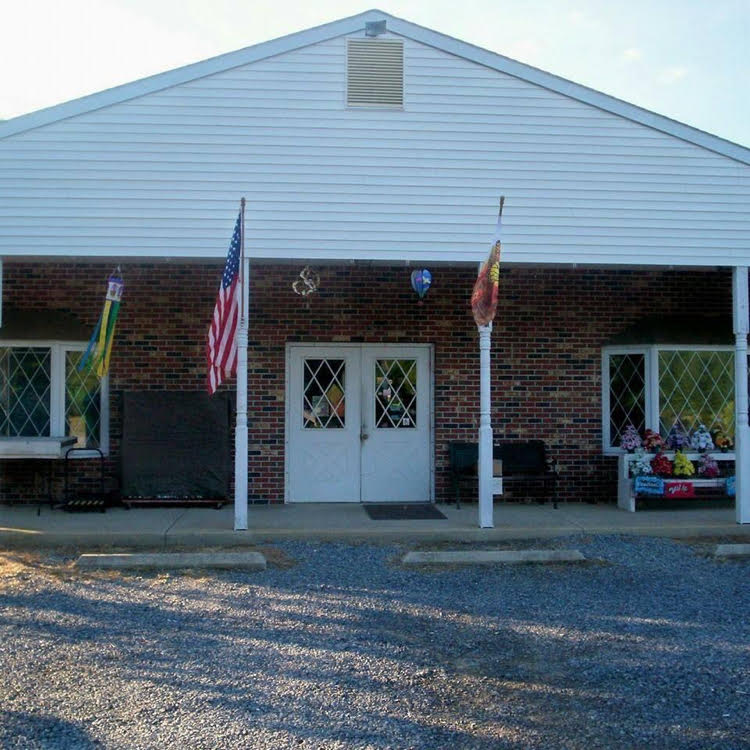 I was a bit surprised about the location of The Book Garden on Monmouth Road in Cream Ridge—it's located in a rural area of Central New Jersey only about 30 minutes from my house—it seems to sit in the middle of nowhere. But once you enter The Bookgarden, you can see that it has lots to offer!
I went to The Book Garden with my whole family, including our pup! My husband was going to sit outside with our dog even though it was a hot day, but the shopkeeper kindly invited them both in. I was quite happy about that, as was my pup and husband, who love air conditioning!
The store has an interesting collection of vintage postcards and books of all sorts, including vintage ones. I like that they had a big selection of birding books and ones about dogs and dog training, since I've been interested in those two topics of late! I decided to purchase a copy of the Bird Feeder Book by Donald and Lillian Stokes—it offers a lot of great information on the different types of feeders you can use in your yard, various types of birds you might see in your yard, as well as the kinds of foods and feeders to use for specific birds.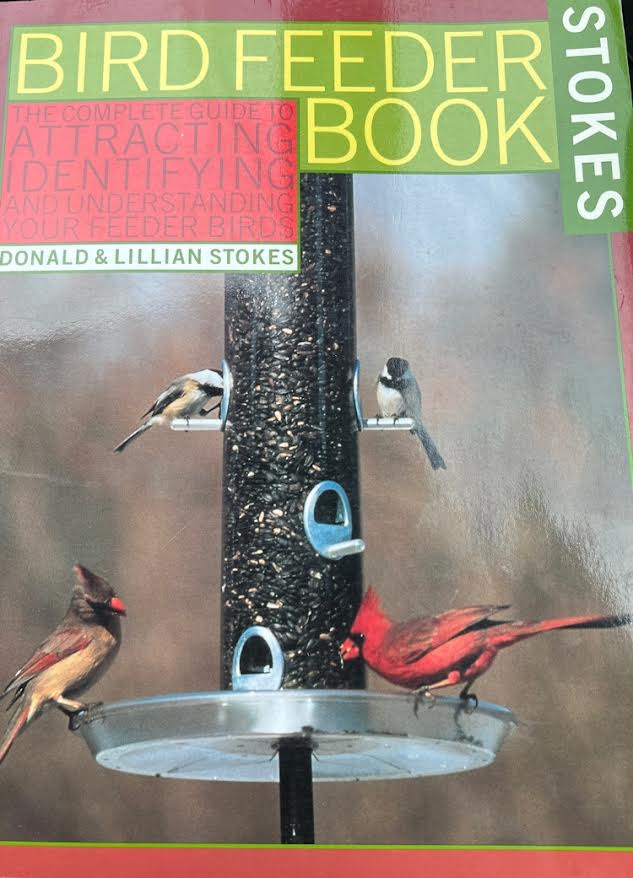 My 20-year-old was able to pick up four great classics, Peace Breaks Out by John Knowles, Great Expectations by Charles Dickens and Macbeth by William Shakespeare. Each of these classics were only just over $1 each, so we really hope to go back to The Book Garden soon!
The Wolfe & The Kron Bookstore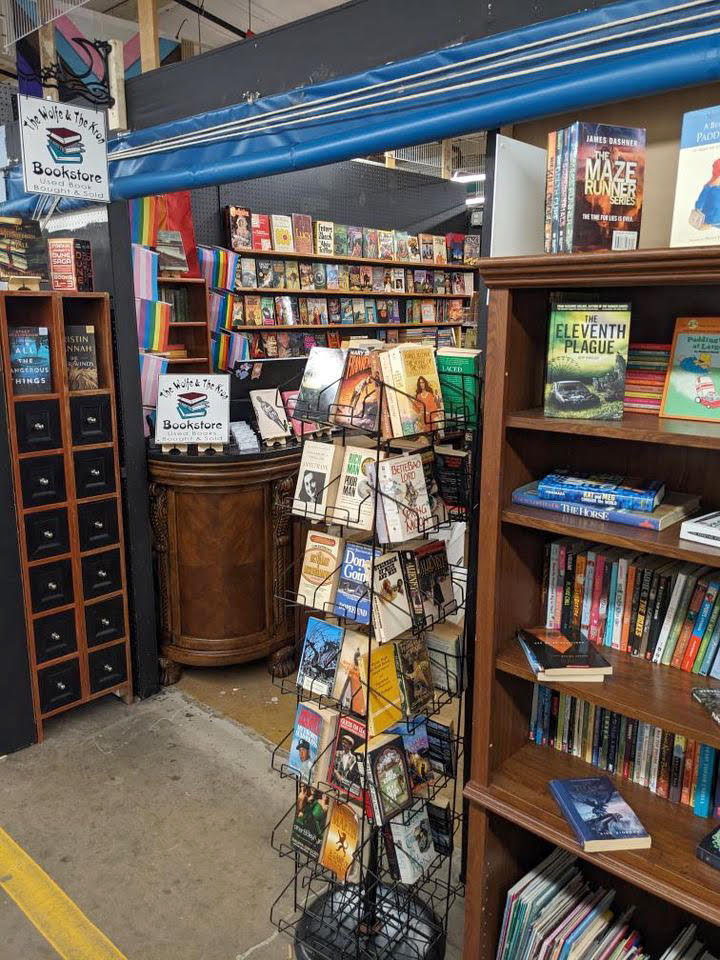 We were very impressed by the big selection of really good reads at The Wolfe & The Kron's Bookstore in the Collingwood Auction, Flea Market and Farmers Market—we picked up some reads there for I believe about $5 each. For instance, I was able to pick up A Spool of Blue Thread Pulitzer-winning author Anne Tyler and Julia got Frankenstein by Mary Shelley, I Know This Much Is True by Wally Lamb, and The Great Gatsby by F. Scott Fitzgerald.
The books that we got at that used bookshop were in terrific condition, too, and the owner of the store was quite helpful. We plan to go back soon—largely because we love the store's selection, but also because there are also lots of other fun shopping opportunities at the flea market and farmers market, and plenty of good food! Not to mention that it's only a few miles down the road from two of my family's favorite beach towns, Ocean Grove and Asbury Park.
I included Amazon links for most of the books we picked up during our tour of these three New Jersey bookshops, but we were actually able to get our reads for less than what they cost on Amazon. So we are quite happy with our used bookstore finds!