"This review was made possible by iConnect and Febreze. I was provided compensation to facilitate this post, but all opinions are 100% mine."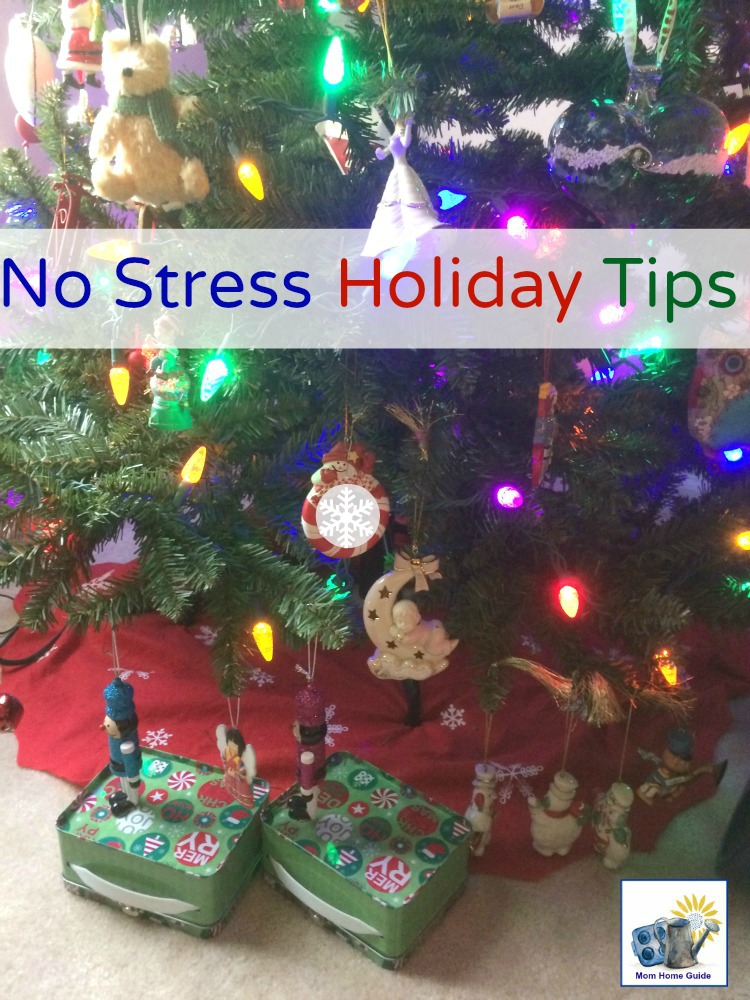 It's easy to get stressed out over the holidays — there is so much to do, and there's the pressure to make everything perfect! Something I tend to stress over when I have people over for the holidays is making sure that my home is clean and presentable! I've been known to be too wiped out from cleaning to actually enjoy being with my guests!
One thing I worry about is whether my home smells fresh and clean — my family and I love spicy foods, but our favorite foods can leave an odor in our house! I worry less about that now, since I've discovered Febreze. I have Febreze NOTICEables electric oil warmers plugged in throughout my home — in the kitchen, in our family room, and one in each of my home's three bathrooms! For me, celebrating the seasons includes changing the scent in my NOTICEables! (Now I have NOTICEables Cranberry Cheer in my Febreze oil warmers!)
I also have Febreze Air Effects scented sprays in each of my home's bathrooms to instantly eliminate odors. I love that Febreze eliminates odors instead of covering them up!
12 Stinks of Christmas
For a fun spin on how Febreze can make your life easier during the hectic holiday season, watch the new music video (at the end of this post) created by Glee's Jane Lynch and Matthew Morrison! The video is a spoof on the holiday song, "12 Days of Christmas" — it's called the "12 Stinks of Christmas!"
Febreze Holiday Gift Kit Giveaway
I got an early Christmas gift this year — a beautiful gift set from Febreze! What a fun package to find at my front door!
In a beautiful serving basket I found lots of wonderful Febreze products, mittens, pug coasters and a Moscow Mule mug! The best thing is that Febreze will be giving one of the gift baskets away to one of Mom Home Guide's readers! Enter your information in the Rafflecopter widget below for your chance to win!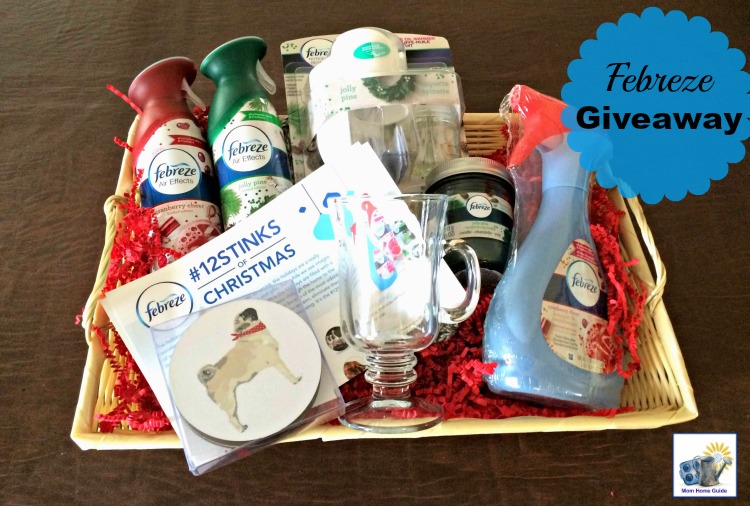 (Mom Home Guide is not responsible for the fulfillment of this prize. The prize will be provided by the contest's sponsor.)
This post was shared at the My Favorite Things Linkup