*This post contains Amazon affiliate links. If you click on an Amazon link and make a purchase, I earn a small commission that helps to fund this blog. Thanks!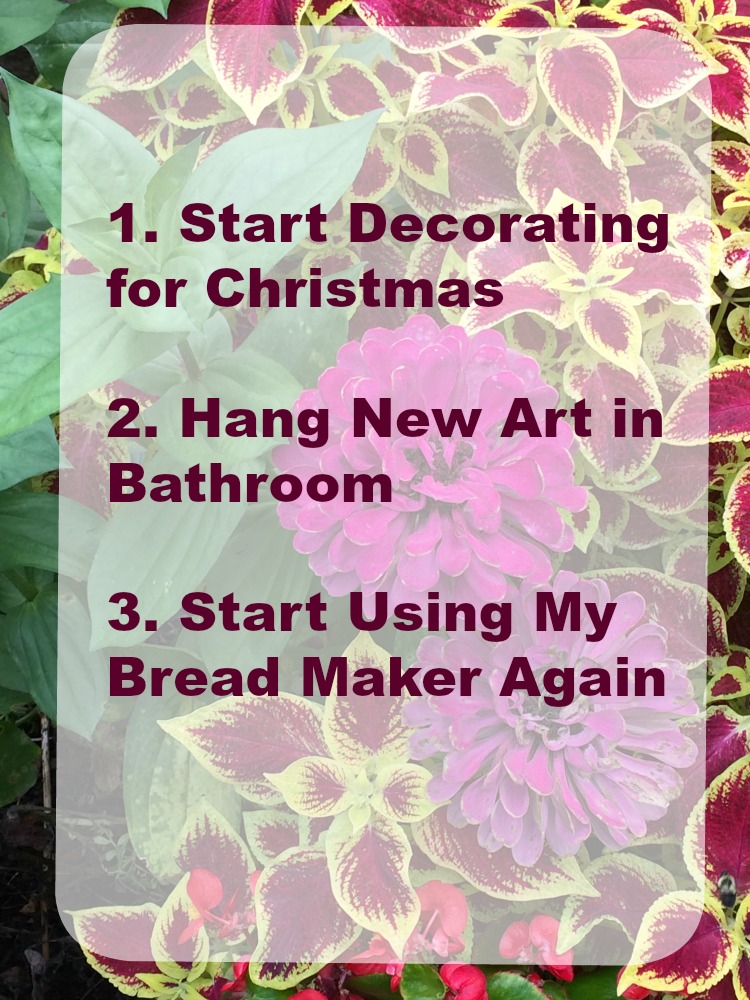 HAPPY HALLOWEEN, EVERYONE! I can't believe how quickly this school year is flying by! Today I am sharing my monthly goals for November. Every month, I set three monthly goals for myself. These goals are smaller things I hope to achieve or accomplish in the next few weeks. I've found that goal setting, or establishing small goals each month helps me to get things done! My friend Carrie at Curly Craft Mom got me started on this helpful habit of goal setting! The recap of my October goals are at the bottom of this post. These are my November goals:
1 – Start Decorating for Christmas: Before I had kids, I used to decorate for the holidays maybe a week or two before Christmas. But one of my daughters loves getting the tree and Christmas decorations up, and she usually wants to decorate the day after Thanksgiving! To keep her happy and to better enjoy the holiday season with my family, I hope to start decorating for Christmas on Black Friday. (I don't normally go Black Friday shopping — I need that day to catch up on my sleep!) I am thinking of maybe even putting up a second tree this year, so that will be fun!
2 – Hang New Art in Bathroom: I recently stenciled a wall in my home's master bathroom. I ordered a canvas print of a photo I took on a recent trip with my family, so I need to get that print up! I also purchased a coloring book page that can be framed and hung, so I plan to hang that coloring page in the bathroom. I just need to finish coloring that page!
3. Start Using My Bread Maker Again: I have a one-pound bread maker
that is really simple to use. My kids love it when I bake fresh bread! I used to bake fresh bread in my bread maker all the time, but I put the break maker away at least a year ago, and never took it out again! I plan to dust off that bread maker and put it to use again and try out some new recipes!
How Did I Do on My October Goals?
Count Calories — I started counting calories with the free SparkPeople app, and did well for a while, but ever since my family and I went on a long weekend together, I stopped counting calories! I really need to get started again so I can shed some pounds.
Plan a Long Weekend – My family and I shared a wonderful long weekend together in September. We visited a few local towns, went out to eat and swam in the hotel pool. I had a great time with my husband and kids. It's really great to get away now and then, even if we aren't traveling far!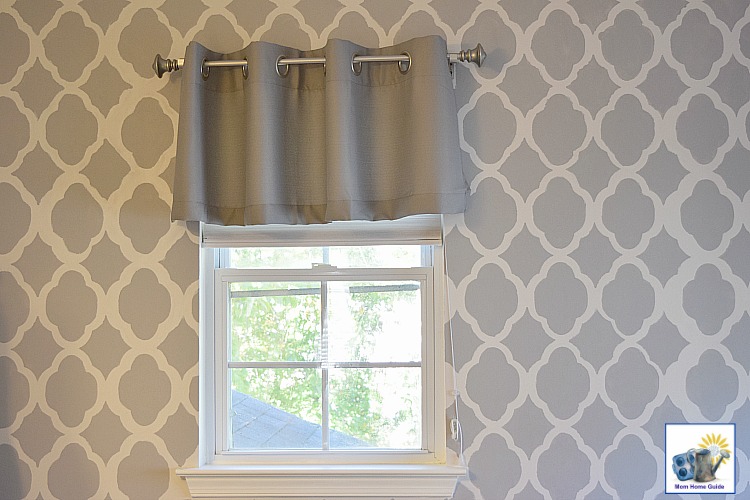 Finish Bathroom Feature Wall — For the most part, my bathroom feature wall is done. I just need to make a few touch-ups here and there. (I have been very exacting about my feature wall!)
Please be sure to check out the November goals for my friend, Carrie, on Curly Crafty Mom!