*This post contains Amazon affiliate links.

Welcome to the Summer Craftacular Blog Hop! Holiday Craftacular is a fun blog hop that I participate in with a few of my blogging friends. Today, we are sharing our summer projects. We have a new blogger joining our group today — Michele of Bella Home Goods! Welcome, Michele! I met Michele at a recent blogger event (hosted by XFinity – #XFinityMoms). It turns out that Michele lives in the same town that I grew up in!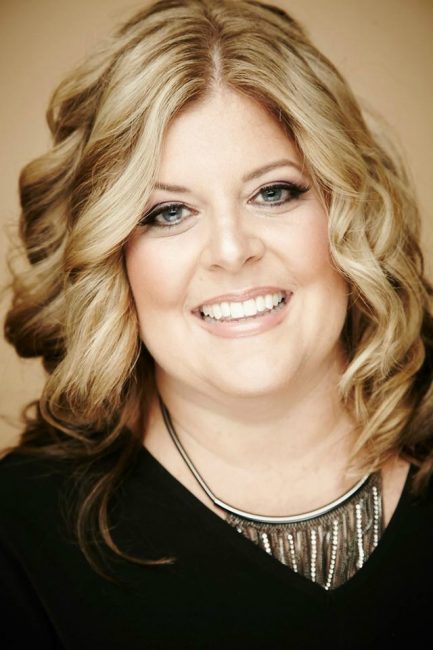 An Organized Summer Closet
I've been working on organizing my bedroom's second closet so I can more easily find my summer clothes. I wish I had a before shot to show you. I was so anxious to get my master bedroom closet organized that I didn't taken any before shots!
The closet that I organized is a second, smaller closet in my home's master bedroom. It used to be a catch-all closet, and housed odds and ends and a vacuum.
The closet is fairly deep and only had only one clothing rod in it. So, I decided to add some crate shelving in the closet to make some extra storage space. I got my wooden crates from Home Depot.
I recently converted a coat closet into a pantry using the same type of crate shelving. I love my new pantry!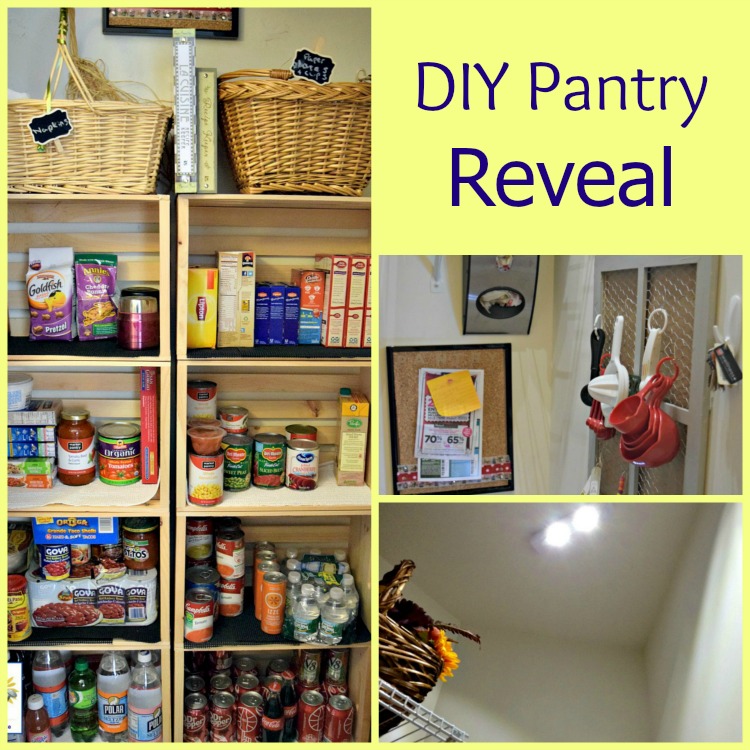 It was easy to screw the crates together with wood screws — I just used a Phillips head screwdriver!

An Organized Closet
Since adding my DIY shelves to the second closet in my master bedroom, I've slowly been filling the shelves with short-sleeved shirts, shorts, and … pajamas! I have a lot of pajama sets, so it's great to have a place to put them all. (As you can see, I can use some more organizing … and better folding!) If you are wondering about the stuffed animals on the floor, those were given to me by my husband! One of my daughters loves them, so I keep them where she can visit with them!
I've also been enjoying adding fun features and extra organization to my tiny new closet! On one wall, I've hung my new DIY Motivation board. I used a Black Framed Cork Board
and some Assorted Color Push Pins
to make my DIY motivation board.
The board is a great daily reminder of the goals/chores I want to accomplish, so hopefully I can accomplish them soon! On the board are things I want to accomplish this spring and summer, like exercising more, working on the garden and planning my daughters' birthday party! I like that the board is in a closet that only I use, so it can be my private motivation board.
On a Command Large Plastic Hook
that I already had up in the closet, I hung my new summer cap that I picked up about a week ago at Old Navy. Isn't the hat cute? By the hat is a Stick-on Anywhere LED Touch Tap Push Light
. The builder who built my home didn't put a light fixture in the closet! I have two of those stick-on lights in the closet, and am thinking about adding another one.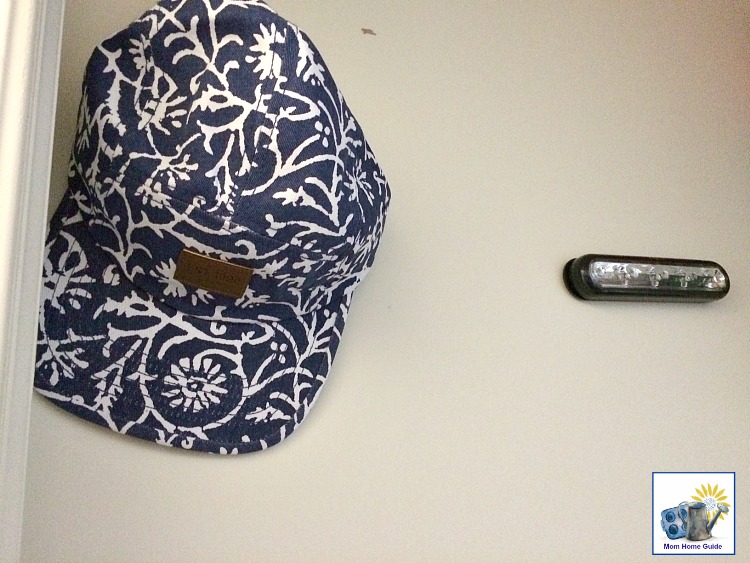 My most recent addition to the closet is a small jewelry box to hold some of my bangles, and a pretty greeting card from Ten Thousand Villages that I framed. I love the birds! I also store some sticky notes and push pins for the motivation board on the top of my crates.
Be sure to stop by my friend's blogs to check out their projects!
Summer Craftacular Blog Hop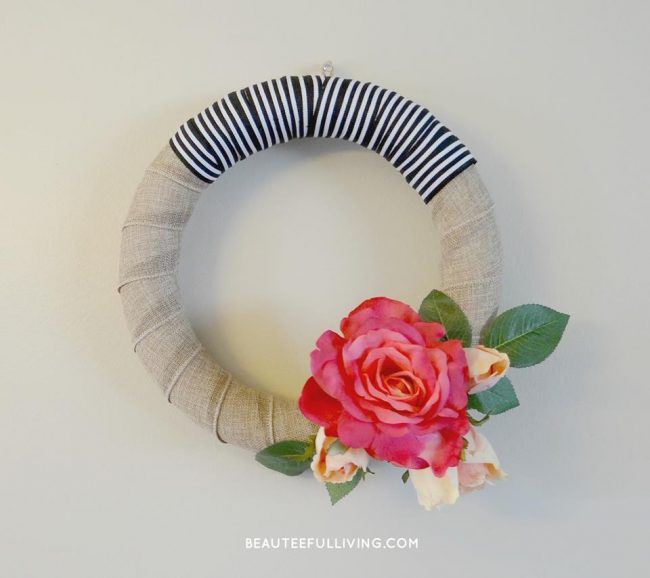 A Modern Rose Bloom Wreath — Beauteeful Living
Tea Cup Garden Bird Feeder — Bella Home Goods