Thanks to Amara, who provided me with the serving pieces and outdoor dinnerware shared today, for sponsoring this post. All opinions expressed today are 100% my own. This post contains Amazon affiliate links. If you click on a link and make a purchase, I earn a small commission that helps keep this blog running. Thanks!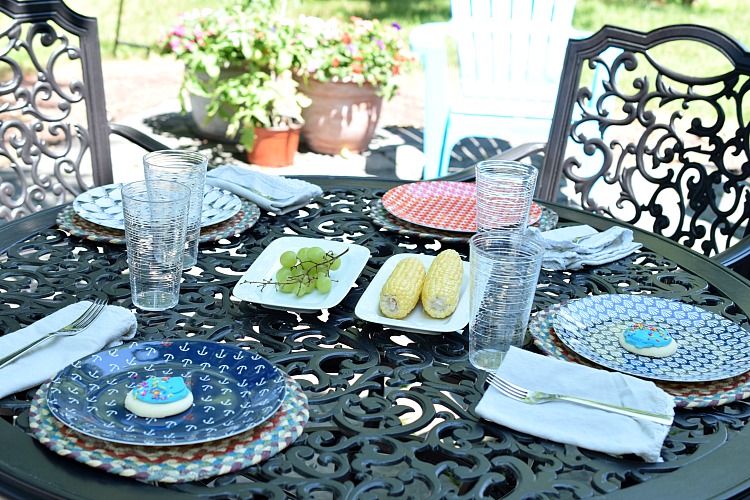 Happy Friday, everyone! In case you missed it, today I am sharing my Patio & Garden tour. I've made so many fun changes to my patio and backyard already this summer. I also have some new outdoor dining and serving accessories for my patio table that I think deserve their own post — they're that awesome!
My family put in our beautiful paver patio several years ago, but I've never had any special outdoor plates and dinnerware — until now. Until recently, we've either used our regular dinner plates or paper plates when dining outside. But thanks to Amara.com (which sells fine accessories for the home), I have a new set of Blaze Coastal Plates. The set includes 4 nautical design melamine plates that are perfect for outdoor dining and entertaining. Each plate features a different print (in orange, blue and white) — I love the fun designs and colors!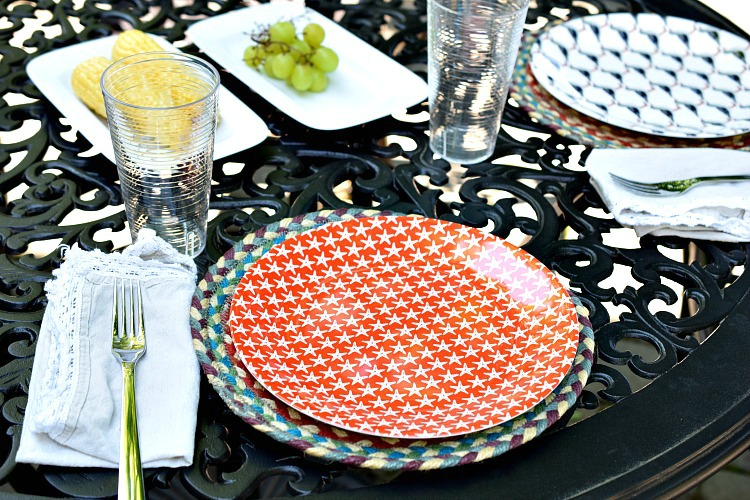 I paired the plates with a set of 6 round woven jute placemats. These very sturdy and colorful placemats come with own storage basket and can easily be spotted cleaned with just soap and water.
To the table I also added a set of 2 rectangular dine platters. These porcelain plates coordinate perfectly with the Dine 12-piece set that I received this past spring.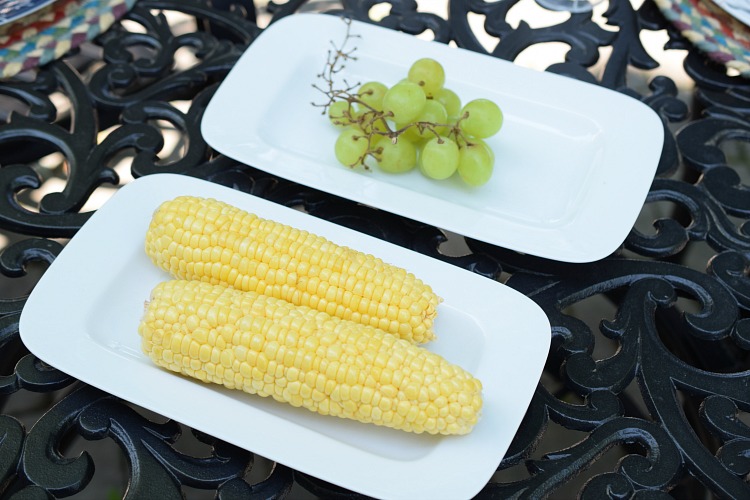 I used my new and beautiful silverware from Amara for my summer table. The 18/10 Stainless Steel Mimosa 42-piece Flatware Set that I chose has a beautiful mirror finish and an understated elegance that makes the cutlery set perfect for everyday and use and special occasions.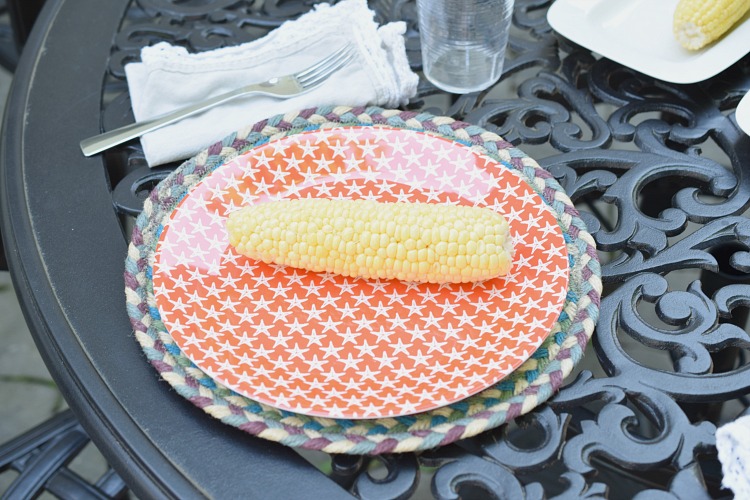 For our drinkware, I used Plastic Water Tumblers
. I figure when carrying stuff in and out of the house, it makes sense to not use anything breakable. The Cotton Dinner Napkins with Lace
are favorites of mine. They are understated, yet very pretty. (I use cotton napkins when I can to be more eco-friendly. I just toss the napkins in the day's wash after using them.)
My family and I are looking forward to enjoying meals on our patio this summer with our new outdoor dinnerware!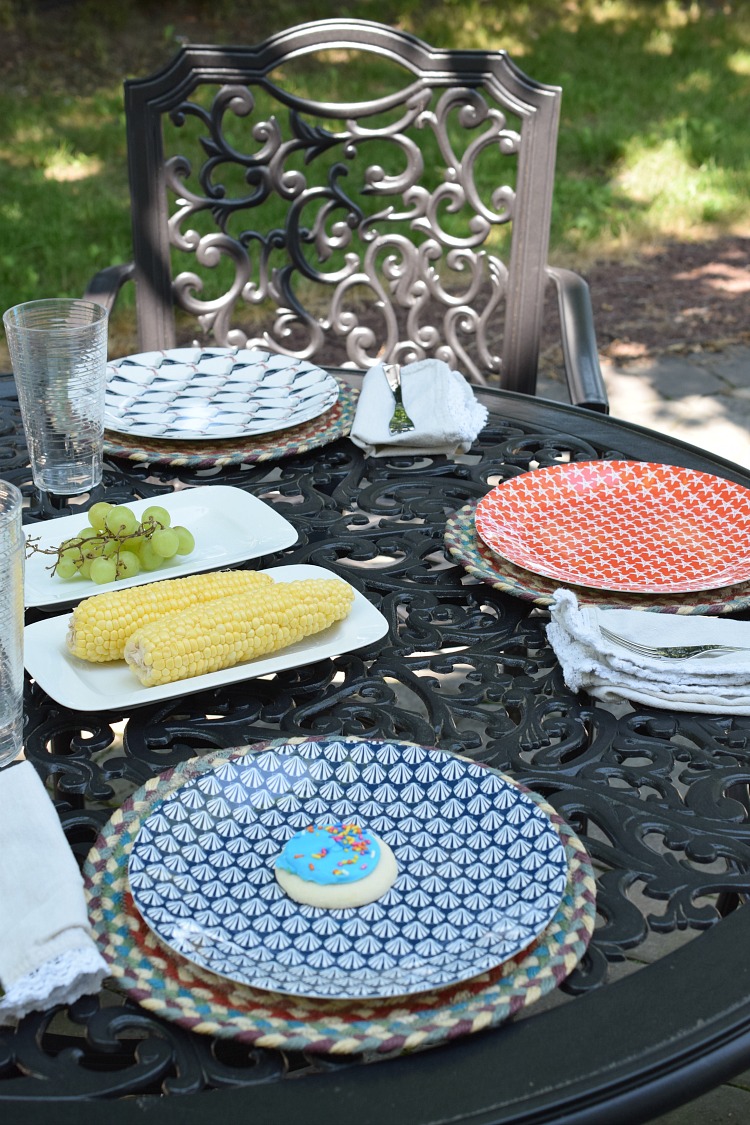 Don't forget to stop by my Patio & Garden tour today to see all the update's I've made to my family's outdoor spaces this summer!