"I participated in an Influencer Activation on behalf of Influence Central for Charmin. I received product samples to facilitate my review and a promotional item to thank me for my participation. All content and thoughts are my own"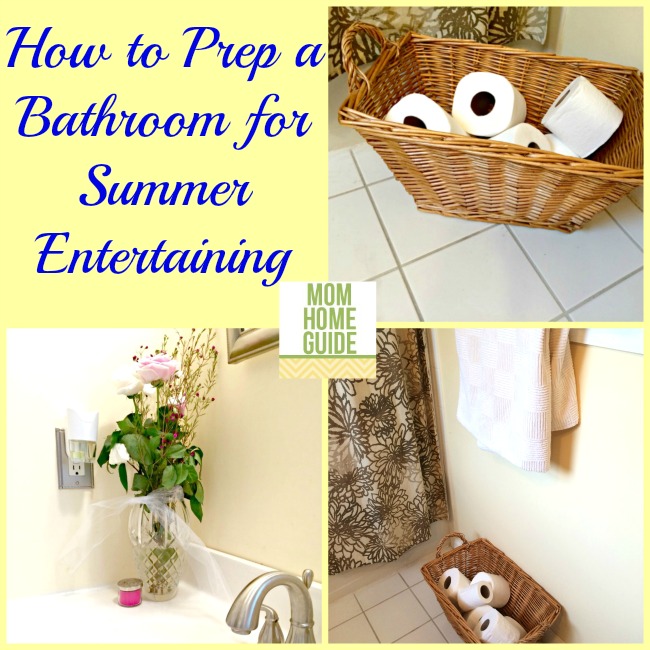 My kids have already finished the school year, and summer will soon be in full swing! My family's summer will be full of backyard parties, so I have been working to get my home in shape for lots of guests! Part of that prep work for summer entertaining means stocking my downstairs bathroom so it will be ready!
A Party-Ready Bathroom
Earlier this month, I hosted a bridal shower at my home for some 40 guests. I never spent more time prepping for a party in my life! It was A LOT of work! For days before the party, I cleaned the house, and the week before the guests arrived, I made sure that my downstairs guest bathroom was ready to serve so many guests!
Of course, part of having a party-ready bathroom means that everything in the bathroom is sparkling clean. For me, having a party-ready bathroom also means having plenty of Charmin bathroom tissue on hand.
I like to keep several extra rolls of bathroom tissue out in the open in a pretty basket so the paper is easily seen by guests. (No one likes asking a party host for a roll of toilet paper!) At the bridal shower I hosted, one of my guests even mentioned that she thought that it's great that I keep a basket full of toilet paper in my home's main floor guest bath.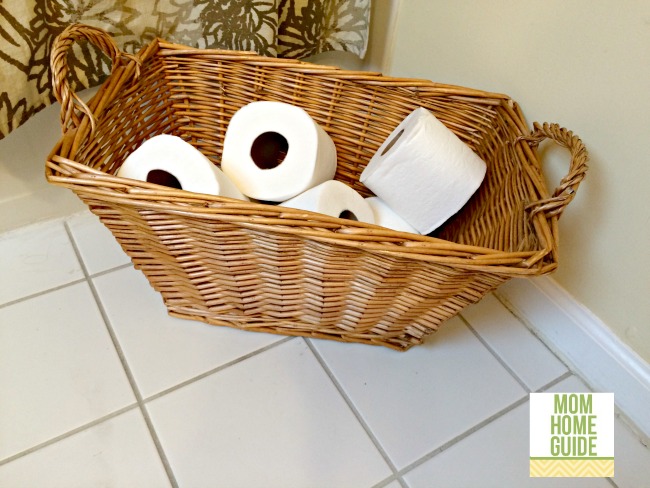 Of course, having plenty of bathroom tissue on hand could be problematic if your guests are prone to using too  much toilet paper. You don't want a clogged toilet! When I stock my guest bathroom with Charmin, I don't have to worry because Charmin carries Roto-Rooter's stamp of approval for being clog free and septic safe. Charmin is used by more plumbers than any other toilet paper, making it a smart choice for your bathroom.
The Perfect Guest Bathroom
When I am entertaining guests, I always make sure that the guest bathroom is pleasant, well stocked and clean for guests. These are steps I take when there will be visiting friends and family using my home's guest bath:
1. Stock the Bathroom with Paper Products. Before guests arrive, I always make sure that there is plenty of tissues and rolls of toilet paper in the bathroom. You don't want to frustrate your guests by not providing enough paper products! I have been a fan of Charmin for a while — I find that their toilet paper doesn't flake but is still soft.
2. Have Soap on the Ready. When I have guests over,  I like to have both bar soap and liquid soap available to suit guests' preferences.
3. Put Out Extra Towels. My guest bathroom has a towel rod for a large bath-sized towel and a smaller towel ring right by the sink for a hand towel. I like to stock the bath-towel rod with a clean large bath towel and extra hand towels. I also place a freshly laundered hand towel for guests in the towel ring by the sink. It's not pleasant to have to dry one's hands on a soggy towel!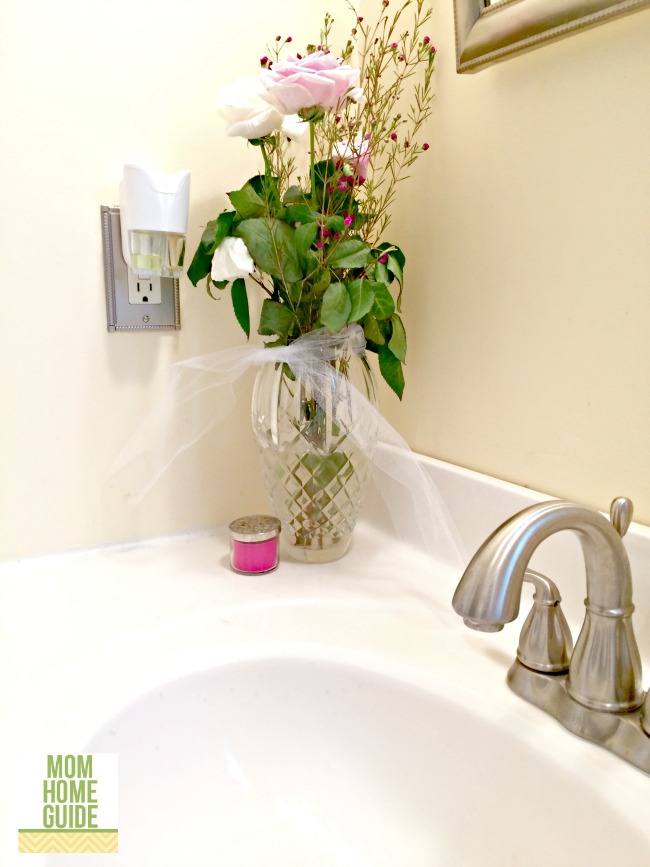 4. Scent the Bathroom. It might be overkill, but in my guest bathroom I usually have a spray air freshener, plus a plug-in scented oil warmer. If I can, I also place potpourri or fresh flowers in the bathroom. It's always nice to have a fresh-smelling bathroom!
For More Information
Charmin Website: http://www.charmin.com/
Charmin Facebook: https://www.facebook.com/charmin
Charmin Twitter: https://twitter.com/charmin