Thanks to FurryFido, who sent me a complimentary pet sling carrier to me for review. All opinions expressed in this post are my own. This post contains Amazon affiliate links.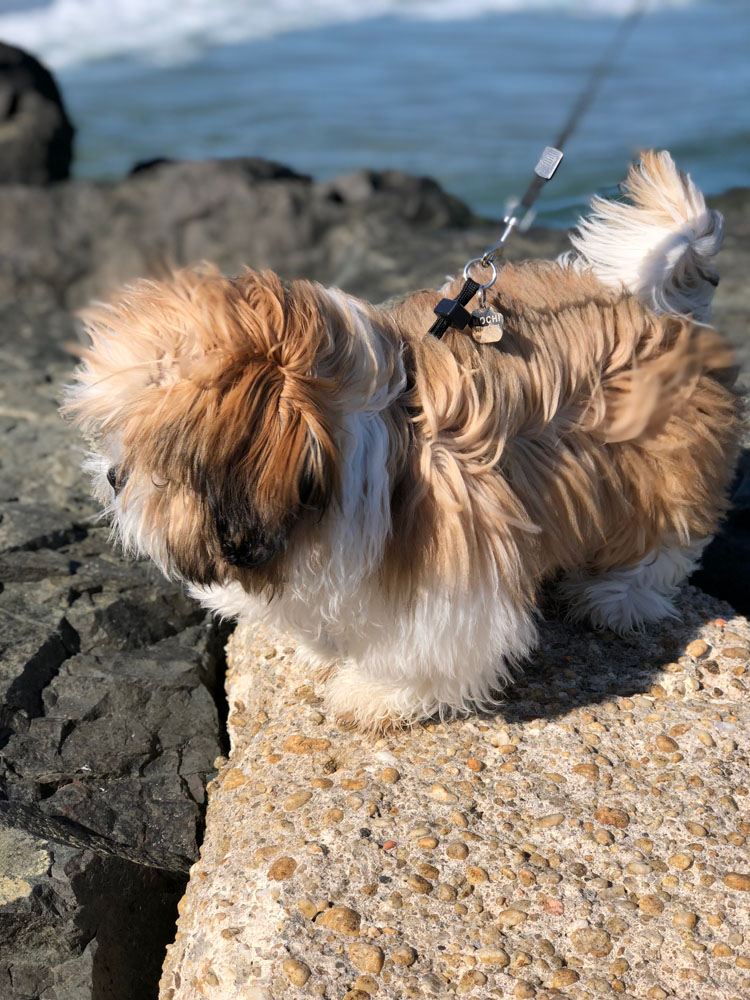 Yesterday, there was unseasonably warm weather here in NJ. The temperature was up in the 50s! My husband, twin teen daughters and I grabbed our 4-month-old Shih Tzu puppy, Mochi, and headed east to the beach! We went to Ocean Grove, NJ, which is about a 45-minute car ride from our house. We've been to Ocean Grove many times, but we discovered that everything is more fun with a puppy!
Our outing was our first longish ride in the car with our 4th-month-old puppy. At first we never thought we were going to get there. Puppy needed two pit stops! (My husband said having to stop to walk Mochi during our car ride was like having to make frequent stops when driving with little kids. lol)
We brought our pet carrier with us, but we opted to let our dog Mochi sit on the back seat between my two daughters. I spread some towels out on the back seat to protect it just in case. (Mochi isn't 100% house trained yet.) At one point in the ride, I noticed that puppy had climbed up to sit on the ledge behind the backseat! I am hoping to look into getting a dog car safety harness
for him.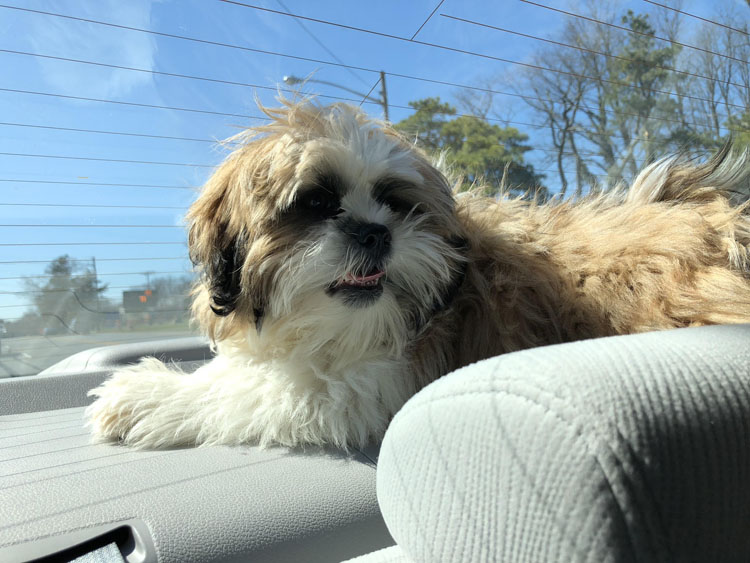 Puppy Goes to Ocean Grove
Once Mochi got on the beach in Ocean Grove, NJ, he had a great time! He loved running around the sandy beach by the ocean. He sniffed at the water (but didn't want to go in), said hello to other puppies and tried to chase some seagulls.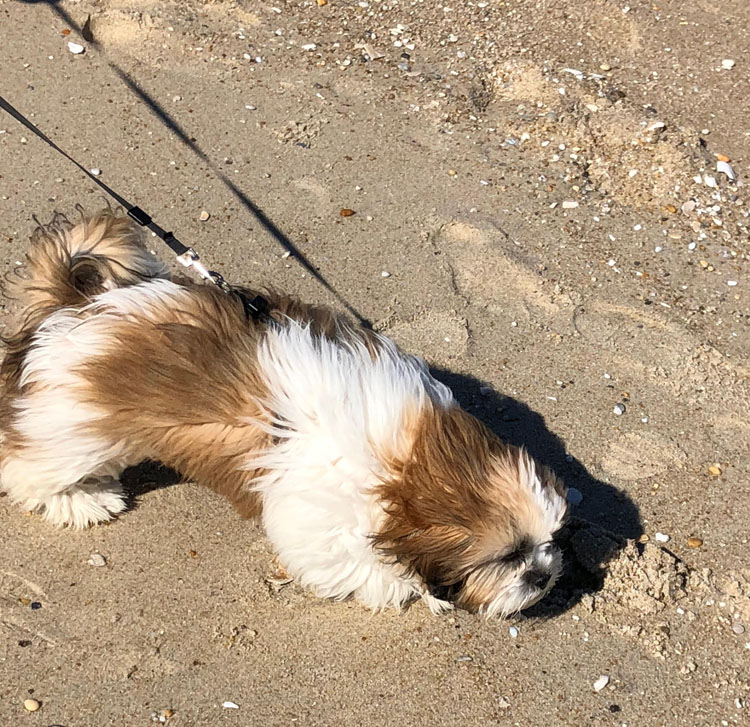 It was nice to be at the beach, but it was a bit chilly and windy!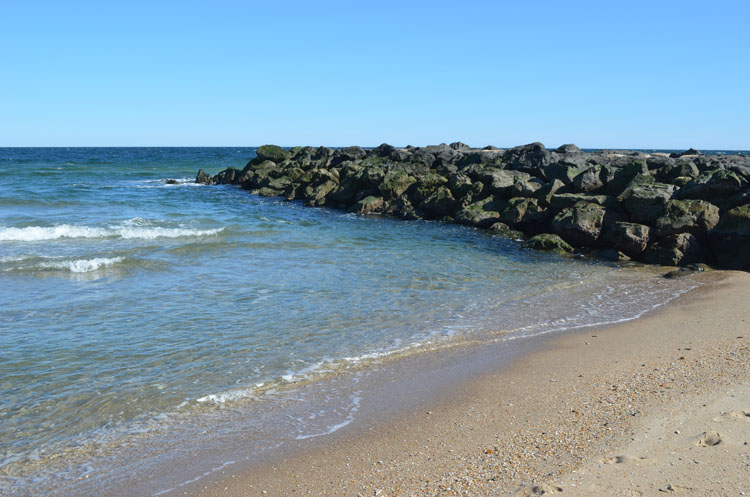 I wore a hat to protect my skin from the sun, and I wrapped a blanket around me to keep warm! I also brought along our new FurryFido adjustable pet sling for Mochi. He gets tuckered out after a lot of walking and running around!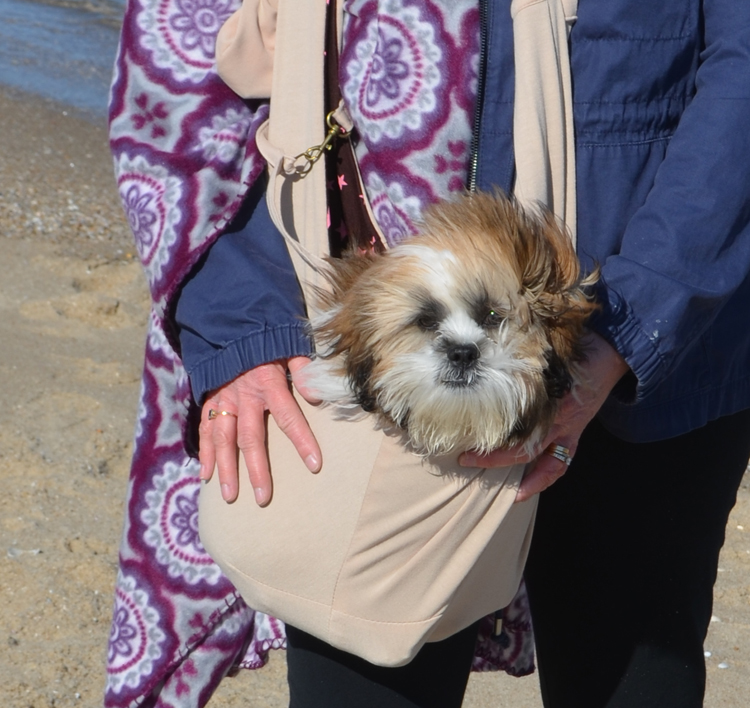 We didn't keep Mochi in the FurryFido Reversible Pet Sling Carrier too long — he was so excited to be in a new place! I'm looking forward to using the sling when taking long walks with him in my town.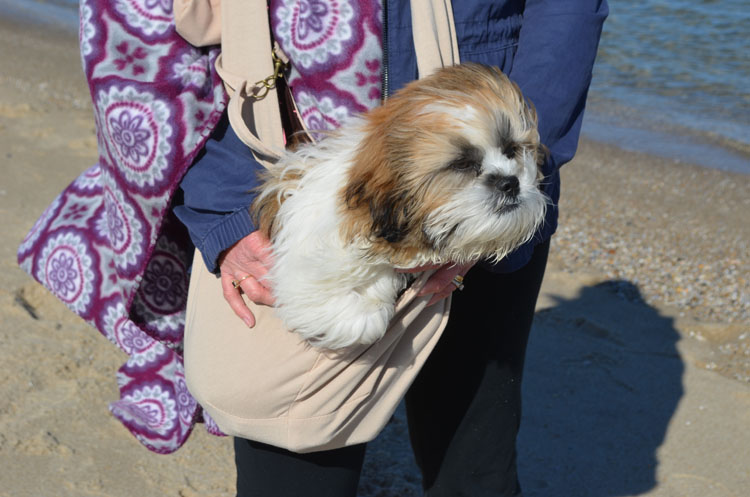 I take my puppy out for walks, but he often tires before I want to head home. With the FurryFido Reversible Pet Sling Carrier
, I'll be able to take longer walks with him. I am hoping to work on getting into better shape this spring.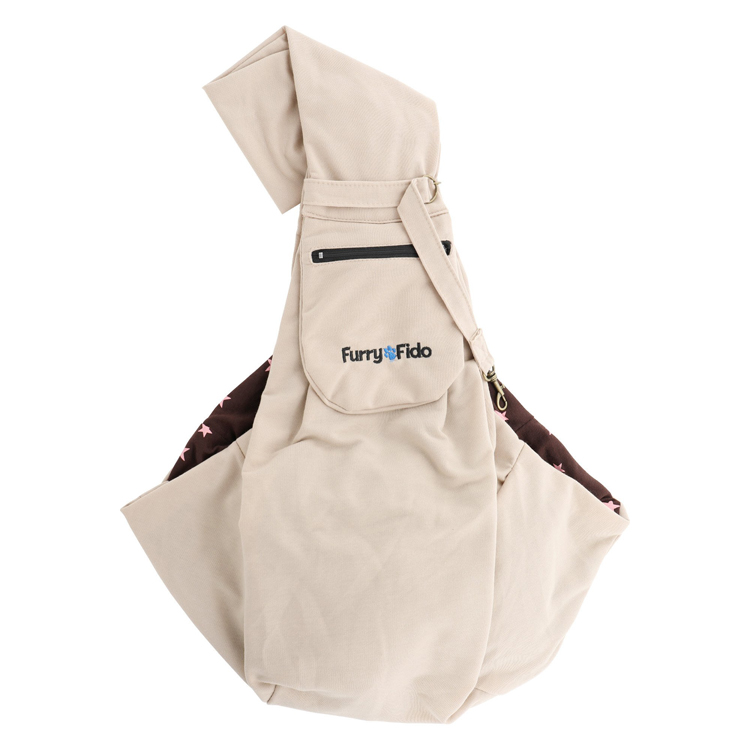 The sling is made to hold small dogs (and other pets) of up to 13 pounds like Mochi. The pet sling is comfortable to wear and has plenty of room for Mochi. I like that the FurryFido Reversible Pet Sling Carrier is reversible and can be washed in the washing machine. The pet sling also has a safety collar hook to make sure puppy stays safely inside. The sling has a small pocket, where I can store our house key or treats for our dog.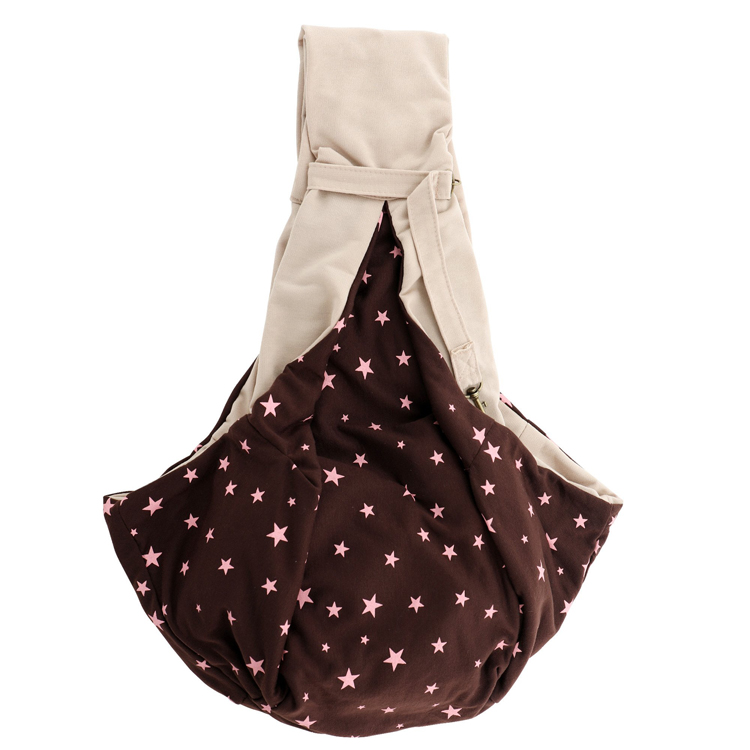 I like the cute star pattern on the soft cotton lining for the FurryFido pet sling. The FurryFido Reversible Pet Sling Carrier
also comes in a variety of colors, like black, gray and orange.
In all, our puppy had a wonderful day at the beach! He had a full day and got to experience so many new sights, sounds and smells!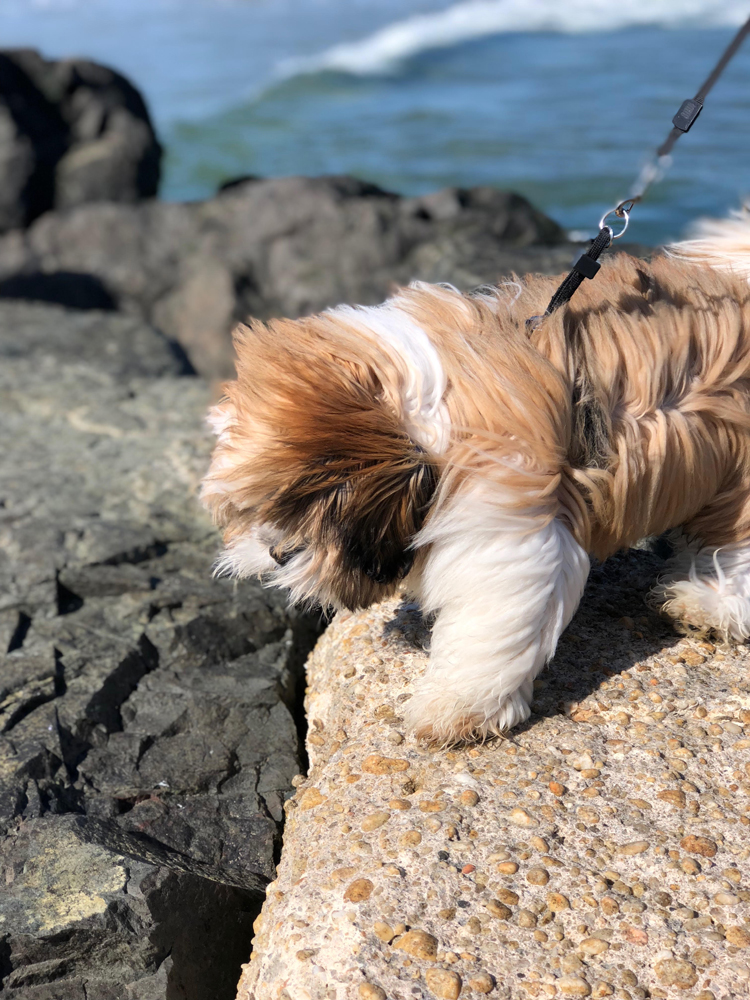 Puppy was so tired after our trip that he slept much of the way home. It was a good day.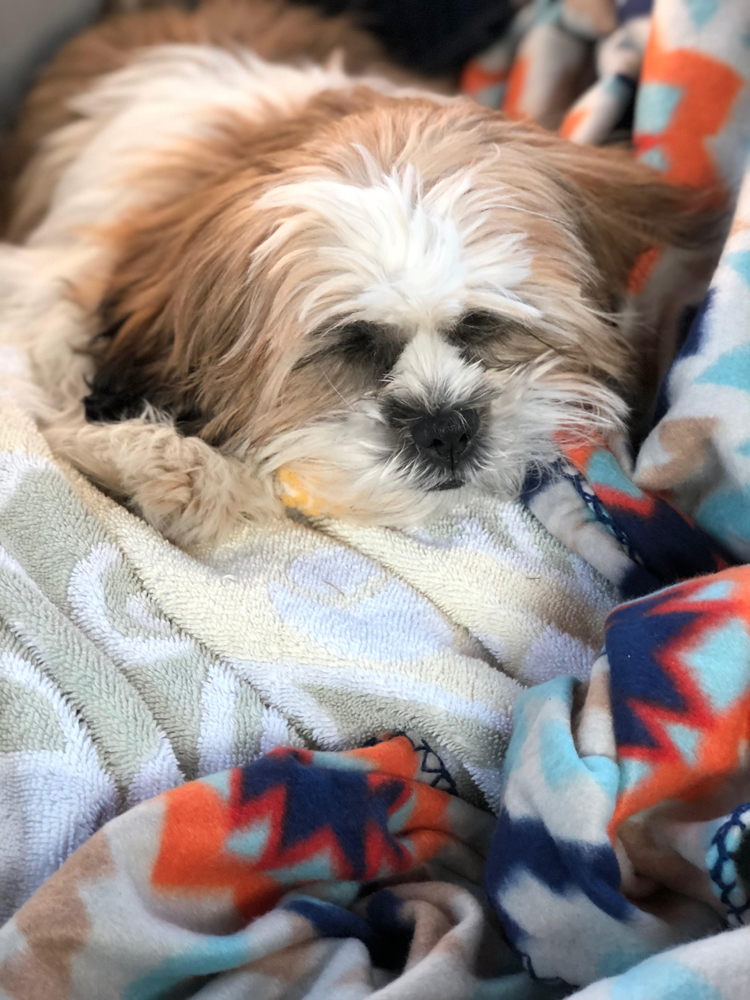 If you have a small puppy or dog like my Shih Tzu, the FurryFido Reversible Pet Sling Carrier, which is available on Amazon
,
is a really useful thing to have. It's especially useful for Shih Tzus like my pup, who tend to tire more easily than other dog breeds. It's important to make sure you have everything you need for your puppy when traveling together!