"This review and giveaway was made possible by iConnect Influencer Management and Litehouse Foods. I was compensated for my participation in this campaign, but all opinions are 100% mine."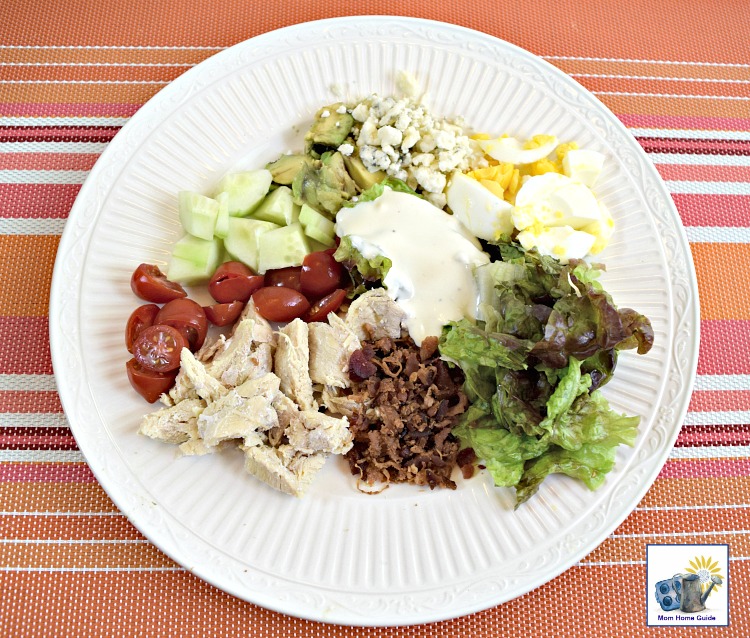 I have been serving my family salad bar dinners lately. I love putting a salad bar together for my family's dinners, because we eat a lot of veggies that way! It's also a great dinner option, because everyone gets to custom tailor their salad to suit what they like best!
Easy Salad Bar Prep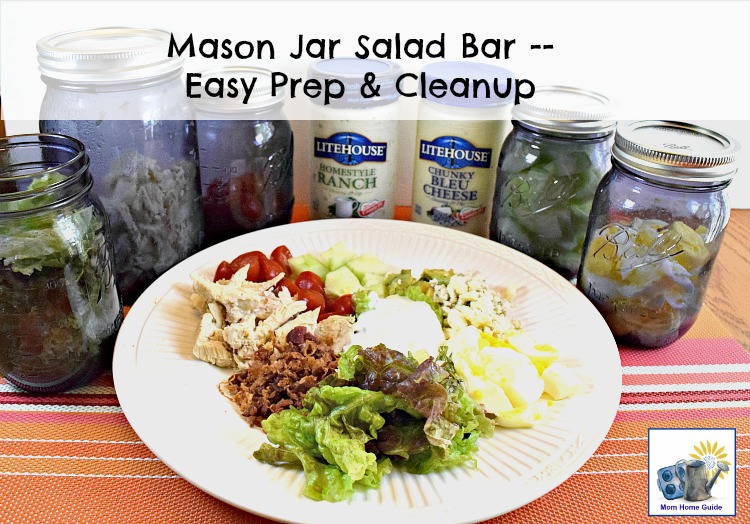 My girls are in middle school and start their school day before 8 a.m. They eat their lunch before noon, so by the time they get home from school, they are HUNGRY! So, I often have dinner ready to go for them when they get home.
I found that an easy way to assemble a salad bar dinner for them is to prep all the ingredients beforehand during the school day and store the ingredients in mason jars. Just before my daughters get home, I set out the mason jars with the salad greens and toppings (diced egg, chopped cucumber and tomato, etc.), some salad dressing, plates and forks.
When my daughters get home from school, all they have to do is grab a plate, shake out the ingredients they want from the mason jars, add some salad and salad dressing, and they have their own salads! This salad bar set-up makes dinners healthy, easy and fun!
One main dish salad my family enjoys is a Cobb Salad. Sometimes, we do a traditional Cobb salad (a salad with chicken breast, bacon, tomato, avocado, diced hard-boiled egg, and blue cheese), but sometimes we deviate from the traditional Cobb salad and add some non-traditional fixings, too. It's fun to mix it up!
Cobb Salad Ingredients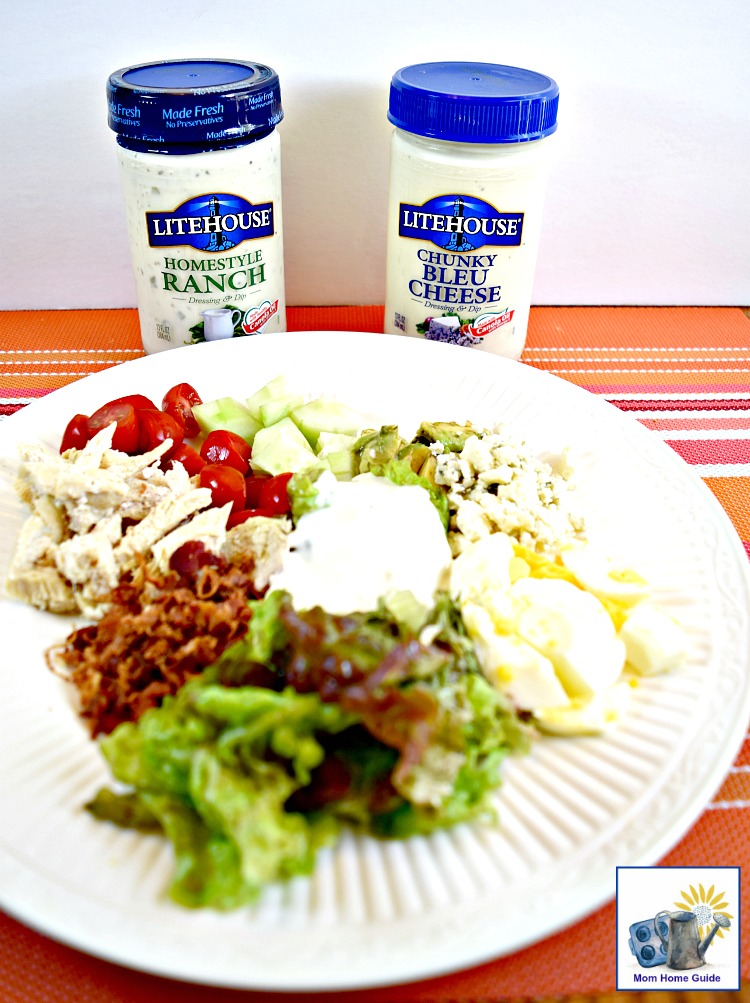 *Please note that these portions are approximate — I don't tend to measure my salad ingredients! Also, I tend to vary my Cobb salads by rotating in some of the optional ingredients listed below.
Salad greens (My favorite is red leaf lettuce!)
2 cups chopped cherry tomatoes
Litehouse Homestyle Ranch and/or Chunky Bleu Cheese dressing
4 slices of crumbled cooked bacon (I usually cook my own bacon, but I was pressed for time this week, so I bought pre-cooked and crumbled bacon. Such a time saver!)
2 sliced avocados
Shredded chicken (I used frozen chicken breast from my freezer. I just boiled it until it was cooked through, and shredded it.)
4 chopped hard-boiled eggs
Cilantro (optional)
Chopped scallion (optional)
Cooked corn (optional)
Black beans (optional)
Fresh Salad Dressing
I like using Litehouse salad dressings because they are fresh and cold, just like my salad. Stored in a refrigerated section in my grocer's produce section, Litehouse salad dressings have real ingredients like buttermilk and blue cheese, and aren't packed with preservatives like those room-temperature dressings you can find on the shelves in the other part of the grocery store.
Litehouse Inc. is known for its refrigerated salad dressings, veggie dips, Instantly Fresh™ Herbs and sauces.
Want to learn more about LiteHouse Foods salad dressings? Follow the #SeeTheLite hashtag and follow them on Facebook, Twitter, Instagram and Pinterest.
Litehouse Foods Giveaway
Enter your information in the Rafflecopter widget today for your chance to win two free Litehouse Foods product coupons!
a Rafflecopter giveaway
This post was shared at the Creative Corner Link Up Party