As you may remember, I participated in the NRG Residential Solutions Learn & ConserveSM Blogger Challenge and a Nest Learning Thermostat
Giveaway with a few other local bloggers in January. Our challenge was to see which blogger could conserve the most amount of energy last month (January). To my surprise, I WON!!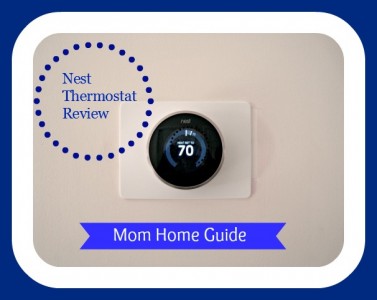 Winter Energy Saving
My husband and are usually fairly frugal with our energy use – we try not to turn up the heat too much in the winter, we set the thermostat lower at night, and I rarely use the oven – I mostly do my baking and cooking in our Black & Decker convection toaster oven
. Plus, when my family and I went away for two nights to celebrate the New Year with friends, I set the thermostat down in the low 60s (instead of my preferred daytime temperature of 70 degrees), so maybe that gave me the edge!
Haven Blog Conference, Here I Come!
For my prize from the NRG Residential Solutions Learn & ConserveSM Blogger Challenge, I get to go to a bloggers' conference of my choice! I have my heart set on the Haven Conference, which will be held in July in Atlanta, Georgia. I hear that registration opens in March, so I hope to get my ticket! The conference is run by a really cool bunch of DIY bloggers, like Rhoda of the Southern Hospitality blog, Beth of Home Stories A to Z and Sarah of the Thrifty Décor Chick blog. All of those extremely talented women are role models of mine! I have never been to a blogging conference before, so I am really looking forward to going to one!
Nest Learning Thermostat Review
As part of my participation in the blogging challenge, I was given a Nest Learning Thermostat
by NRG Residential Solutions. NRG Residential Solutions now provides a Nest Learning Thermostat to all of its customers through its Learn and Conserve Plan.
My Nest Thermostat install was delayed thanks to my broken wrist (I slipped on our icy driveway – I now officially hate winter), and because our old thermostat's wiring made installation of the Nest a little more difficult. Upon a call to Nest support, my husband and I were told that we should have the Nest professionally installed. The install for the professional was easy, however, and 30 minutes later, my new Nest Thermostat was installed.
Now that the Nest is installed, I am loving it!
Easy Thermostat Control with the Nest
Using the Nest has been so easy. To customize my Nest's heating schedule, all I have to do is turn the dial on the Nest to turn the heat up and down as I like, and the Nest learns my schedule and my preferences to create a personalized heating schedule.
The Nest thermostat's built-in sensors can tell when my family is not at home. So, when we are out of the house, the Nest automatically turns the temperature down to a temperature that we have pre-set, 58 degrees. With the Nest, we should be able to save about 20% off our heating bill – I hope we will!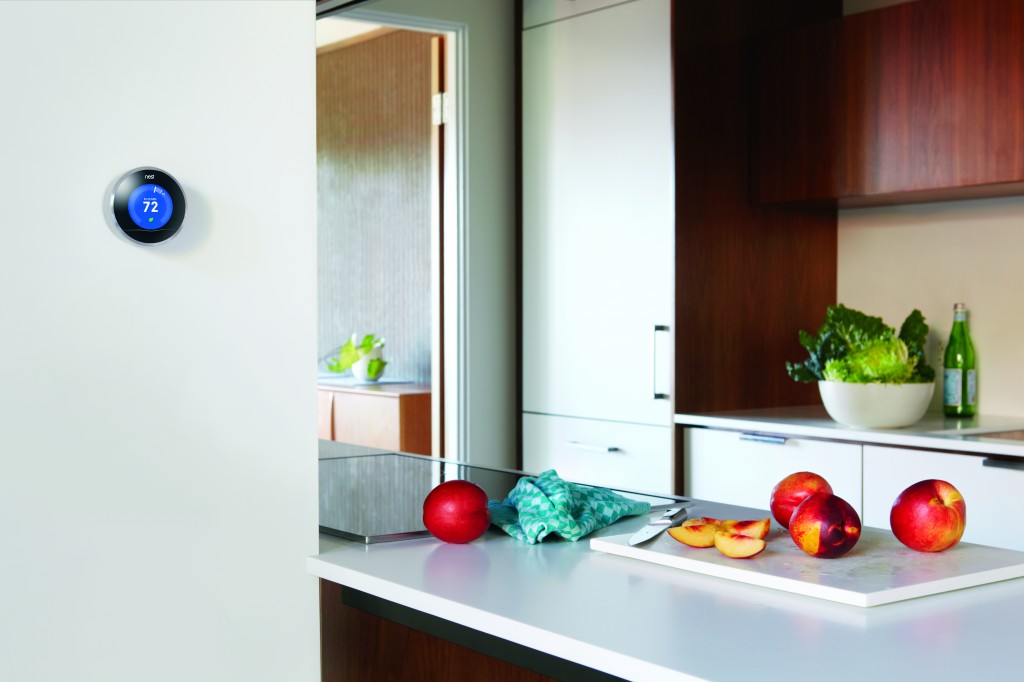 The Nest is so easy and fun to use, that whenever I decide to adjust our home's temperature, my kids ask me if they can do it for me! They get a kick out of the Nest's super-modern controls. They had no interest in my home's old thermostat!
I also have fun with the Nest – I have the Nest set to wake whenever I walk by, so I can check the temperature and the settings. It actually serves as a helpful night light at night when I walk by, as it wakes and lights my path! The only trouble I've had so far with the Nest is that it once "learned" to set my Nest to "away" one morning when I was still at home. (I don't have a set schedule.) So I got mighty chilly one morning while I was working on my computer!
Nest Thermostat Energy History Report
A useful thing about the Nest is that it can be remote controlled via Smartphone, computer, or tablet via a personal account at home.nest.com. I enjoy using my tablet and computer (I don't have a cell phone yet) to check my Nest's current temperature and settings. I have my Nest account's settings set so that I will receive a detailed energy report of the energy I've saved and used via email at the end of the month.
When I am at home, I also enjoy turning the dial on my new Nest Thermostat to check out my Nest's energy history. The Nest shows me how many hours of energy use my heating system used over the past few days. The days shown with a green leaf indicate when my Nest's temperature settings have saved me energy. If I click on a particular day, I can get more information that lets me know how my Nest's settings contributed to my energy savings.
Looking back at the past few days, I found that Nest's "away" feature caused my home's energy use to be less than its usual average on some days, while the really chilly temperatures the last few days caused a higher energy use in my home than normal – darn this winter weather!
I can also log in to my Nest account online (whether I am home or away) to check out my Nest's settings and my home's energy usage, so that's really useful!
More Nests to Come?
I like my new Nest Thermostat so much, that I'd love to replace the dated (10-year-old) smoke alarms in my home with the Nest Protect Smoke and Carbon Monoxide alarms
. Nest's smoke and carbon monoxide alarms are kind of pricey, so I figure I'd just look into getting one for the main floor and the second floor of my home. I will have to keep you posted on that one!
It's only been about three weeks since my Nest has been installed, so if you have a Nest and would like to share your experiences with me, I would love to hear from you!