"I participated in an Influencer Activation on behalf of Influence Central for Johnson & Johnson and Target. I received a gift card to facilitate my review as well as a promotional item to thank me for my participation."
#backtoschool
This time of year can be a stressful time for moms! There's after-school schedules to coordinate, and school supplies and clothes to buy! I love to save money, but don't always remember to use back-to-school coupons. That's why I love my Target Cartwheel app! I can view savings offers from Target anytime and save them to my phone to use at checkout. So easy!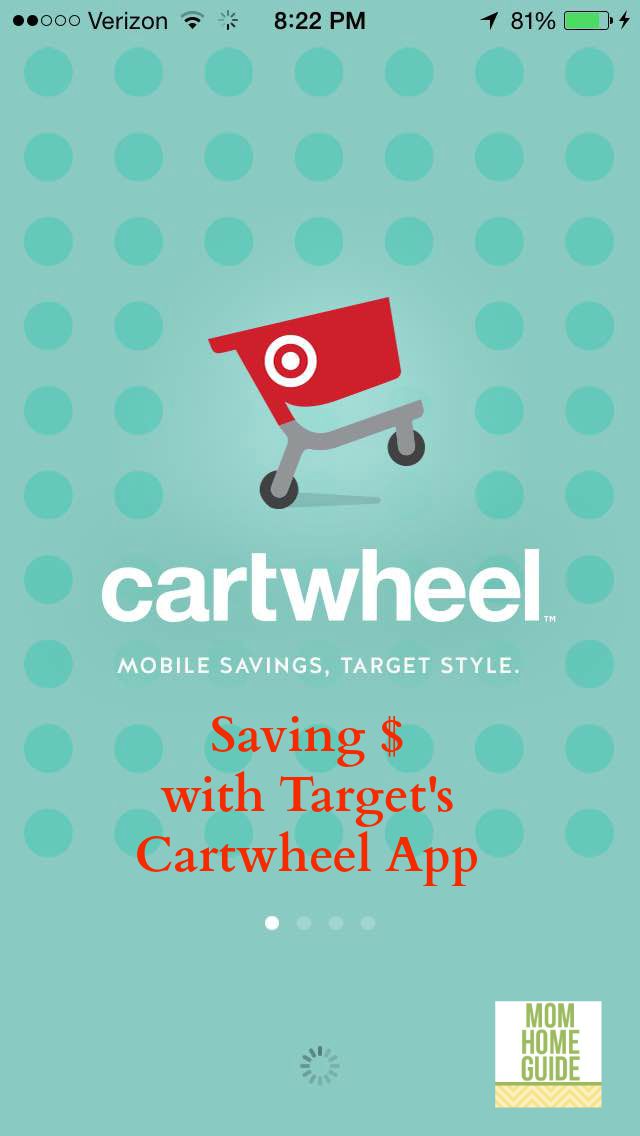 To use the app, I just browse the app's offers either at home or at Target. When I spot an item I want to buy, I click on it to add to my app's barcode. The discounts are usually for about 5-25% off, so if I use a few offers at once, the savings can add up! I can use the discounts as many times as I want until they expire, too.
I really like Target — no kidding! I spend SO MUCH time at Target, that when my kids recently looked up our local Target store on Google Earth, they saw me in one of Google's photos in front of the store. LOL!
One-Stop Shopping
I like Target because it's a great place for one-stop shopping. I can shop there for back to school supplies, grab some groceries and even pick up a few things just for myself! For example, from now through Saturday, August 15, you can download discounts onto Target's Cartwheel app for Aveeno, Neutrogena and Listerine beauty and health items — all products I already use. I especially love the Aveeno Daily Moisturizing Lotion and Clear Complexion Cream Cleanser, which I use daily! I have sensitive skin, and I love how these products clean and moisturize without bothering my skin sensitivities!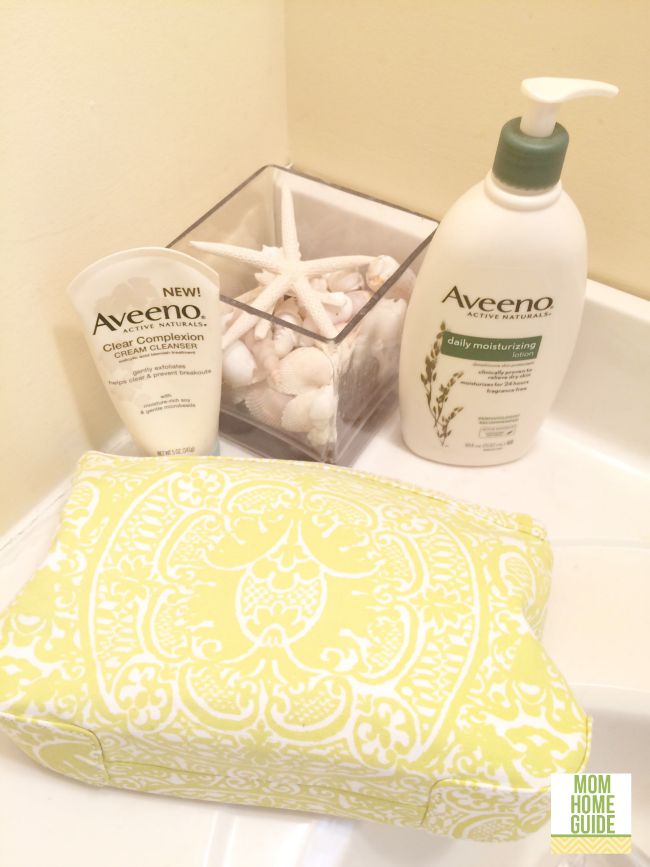 This week, I plan to take advantage of the discounts and pick up some more Aveeno, Neutrogena and Listerine products, like  LISTERINE® COOL MINT™ Dental Floss for fighting plaque, NEUTROGENA® Body Oil for sealing in moisture, and AVEENO® Daily Moisturizing Sheer Hydration Lotion.
I've already purchased some of my favorite Listerine, Aveeno and Neutrogena products with this week's Target Cartwheel app savings, but I'll have to go back and get these, too. I already have the offers downloaded and ready to go on my app!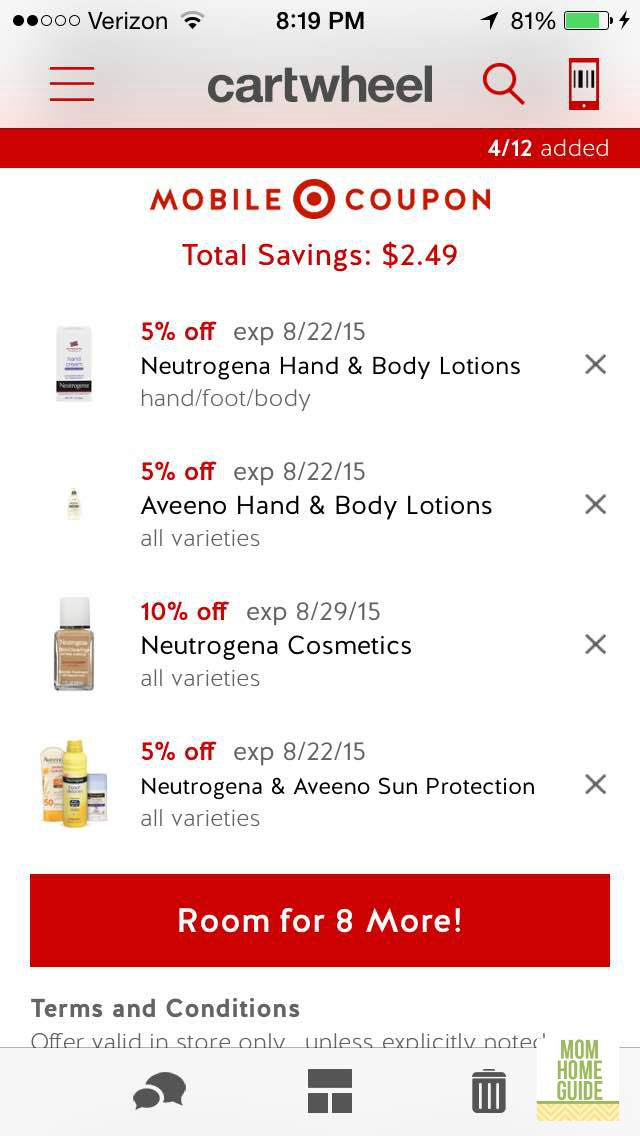 These are some of the savings you can get this week with the Target Cartwheel app:
· Desitin, 5% off
· Johnsons Baby, 5% off
· Aveeno Baby, 5% off
· Neutrogena Cosmetics, 10% off
· Neutrogena FSC, 5% off
· Listerine Floss, 10% off
· Hand & Body Lotion- Neutrogena, 5% off
· Hand & Body Lotion- Aveeno, 5% off
· Sun- Neutrogena & Aveeno, 5% off
Enter to Win a $100 Target Gift Card
You could win a $100 Target Gift Card! Use the Rafflecopter widget below to get your entries in. Good luck!
Back to School with J&J at Target
Additional Resources
Interested in learning more about Target's Cartwheel app? Then be sure to check out these helpful links below!
Cartwheel by Target Website: http://cartwheel.target.com
Cartwheel by Target Facebook page: https://www.facebook.com/CartwheelByTarget?fref=ts
Target Twitter page: https://twitter.com/Target