*Thanks to PlumbTile for sponsoring this post.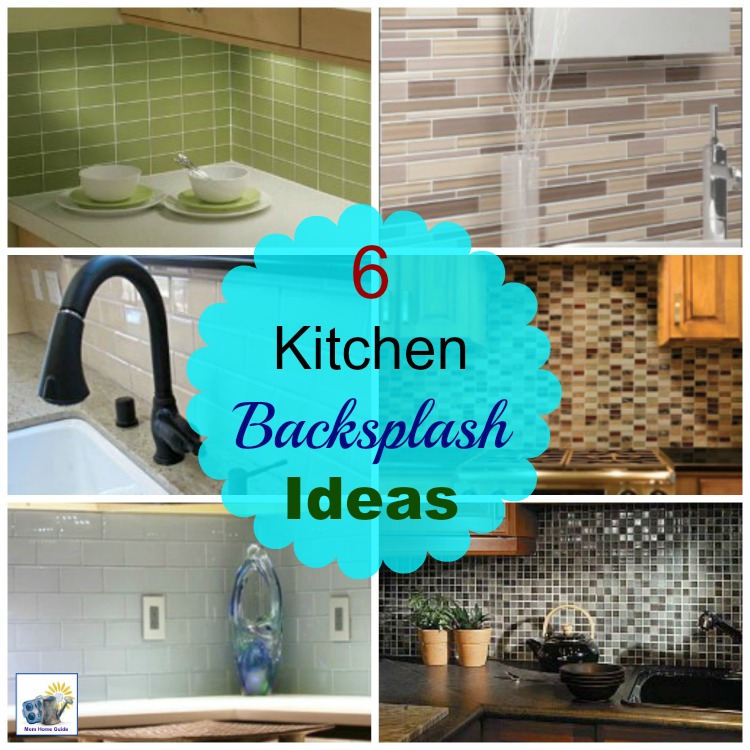 If you are looking to update your kitchen on a budget, installing a kitchen backsplash is a great way to go. Kitchen backsplashes have long been a staple of the kitchen – they can make kitchen cleanup so much easier.
Today, though, kitchen backsplashes have become even more popular in recent years as open floor plans, and kitchens that are easily visible from main living areas, are in demand. A kitchen backsplash can set the tone for a whole room!
Lately, I have been working to update my home's kitchen. My husband and I recently added new stainless steel appliances to our kitchen – but with a big hit to our budget! (Both our old range and our previous refrigerator conked out.)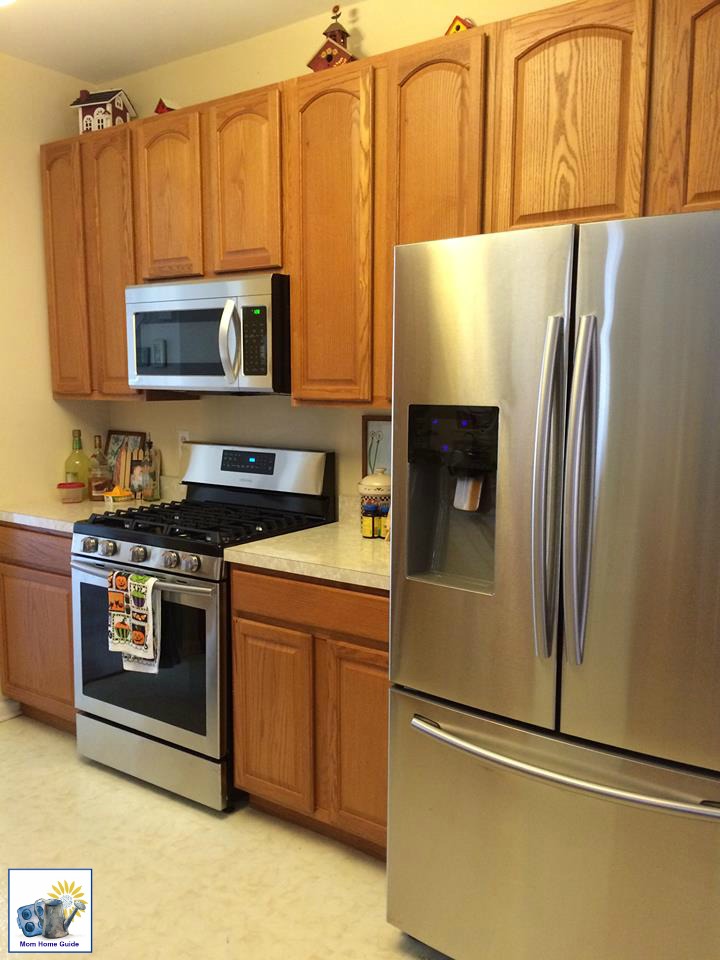 I also lent a little more style to my kitchen's dining area by adding an all-natural, wool rug. I like how the rug's gray and white pattern complements my kitchen's new stainless-steel appliances.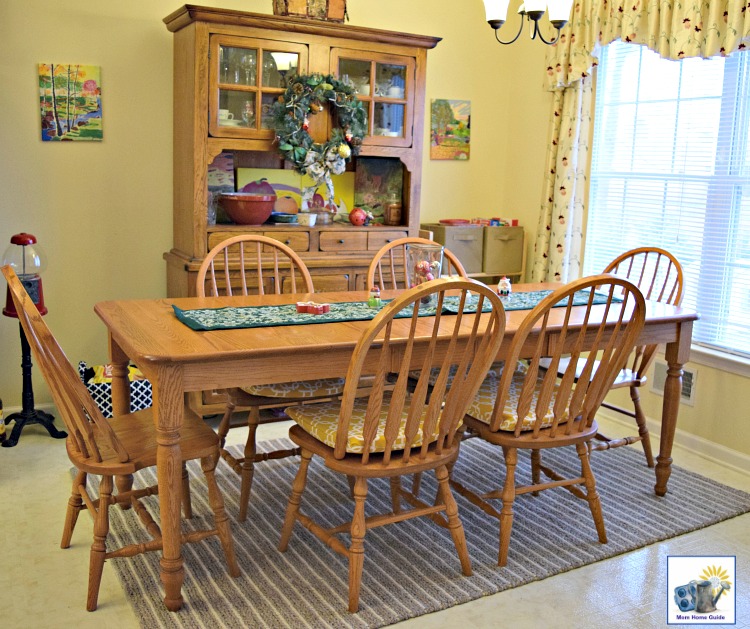 Subway Tile
I'd love to add a backsplash to my home's kitchen, especially behind the stove/oven. I would probably DIY it, but I haven't had the nerve to attempt it yet! I've done a lot of research online and on Pinterest to see what kind of backsplash I'd like! I've discovered a website, PlumbTile, that shows a lot of gorgeous options for a kitchen backsplash. On the PlumbTile website you can research or purchase backsplash tile by tile type (ceramic, glass, stone, etc.) or brand (e.g., Datile).
One kitchen backsplash idea I've been considering is subway tile. Subway tile, especially white subway tile, is a classic look for the kitchen. If you've watched Chip and Joanna Gaines on Fixer Upper on HGTV, you would know that white subway tile is all the rage in country kitchens! I like the below off-white subway tile by Classic Tile and Mosaic.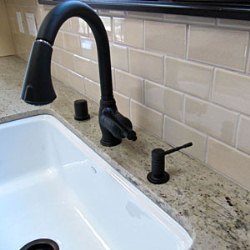 Subway tile is a look that's unlikely to go out of style, and subway tile looks just as at home in a modern kitchen as in a country kitchen!
A modern spin on subway tile that I've been considering for my home's kitchen is glass subway tile. I like how glass subway tile can bring some bling to a kitchen! I like how the Five Elements glass subway tile looks in the below kitchen!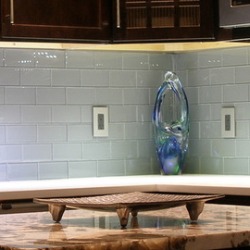 One subway tile look I'm crushing on is subway tile in colors! My favorite color is spring green, so I adore the contemporary grassy green subway tile in the below photo by Interstyle.
I think the green would be a great accent color for my kitchen's oak cabinets. In fact, Kelly Bernier of Kelly Bernier designs says green is the best color for kitchens with oak cabinets! Since I don't want to repaint my golden yellow kitchen, I might try adding more green to the kitchen with accents like tile, art and kitchen accessories.
Mosaic Tile
Mosaic tile is another beautiful option for a kitchen backsplash. A mosaic tile backsplash might be a good choice for my kitchen, since I really like the look of white tile in a kitchen. But, I am not sure if I want to go all white. A mosaic tile backsplash is an easy way to bring a little bit of color into a kitchen. The Eleganza glass tile mosaic backsplash shown below brings in a lovely variety of tans and whites.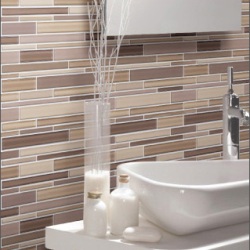 I also like the look of this Datile mosaic backsplash.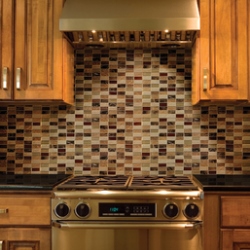 I think the Interstyle Glassblends Glass Mosaic Tile shown below would be a beautiful way to complement the new stainless-steel appliances in my home's kitchen.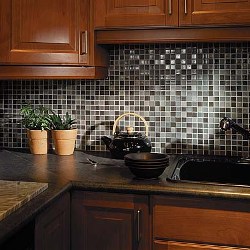 What type of backsplash do you prefer? What do type of backsplash do you think would look good in my kitchen? Please share in the comments!
This post was shared at Party in Your PJs and This Is How We Roll Link Party