"This review was made possible by iConnect and Mr. Clean. I was provided compensation to facilitate this post, but all opinions stated are my 100% mine."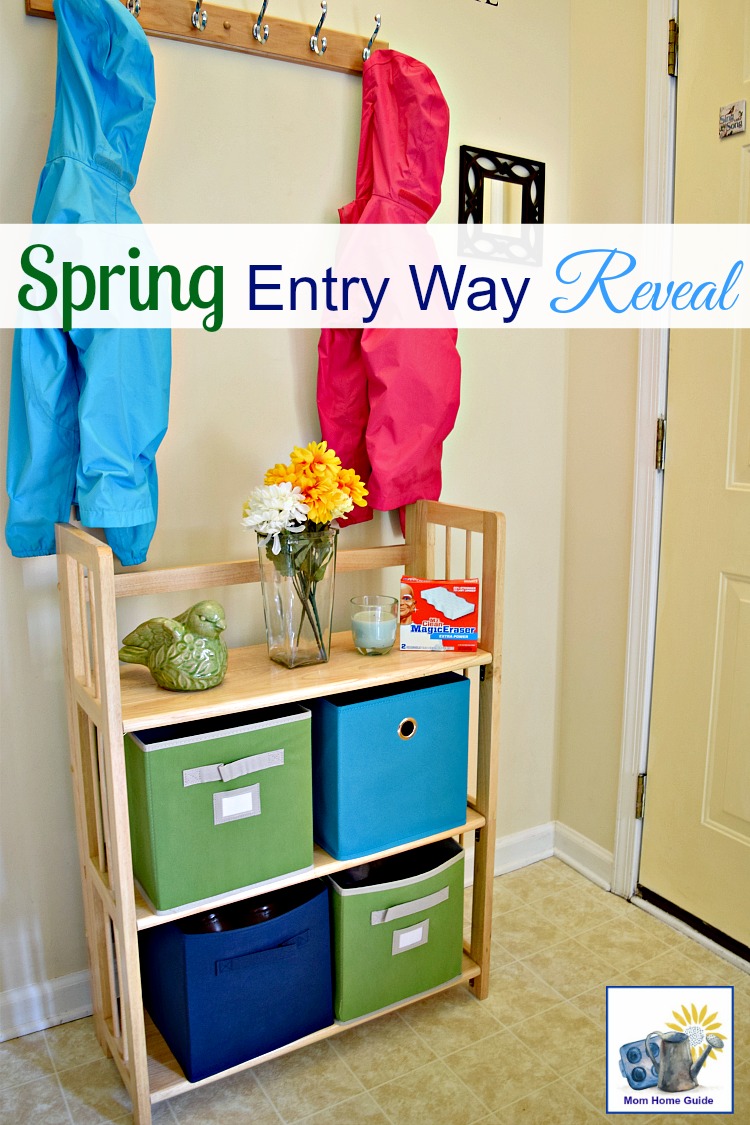 Spring is finally here, so my family has swapped out our boots and winter coats for lighter and brighter clothing. I took the opportunity to trade our winter coats and shoes in my home's entry way for more spring appropriate apparel. I also decided to give our front door entry way / mud room area a spring clean and a new look!
This is what my home's mud room / entry way area looked before I spring cleaned it. It didn't look bad, but it could use some color!

Spring Clean an Entry Way / Mud Room
To spring clean my home's entry way / mud room area, the first thing I did was vacuum the floor. Then I used some floor cleaner on the entry way's linoleum floor, but the dark scuff marks from our winter boots, etc., wouldn't disappear! I can never seem to get out those pesky scuff marks!
So, I took a Mr. Clean Magic Eraser and used that to erase the scuff marks from the floor. I was amazed at how simple it was to remove those stubborn scuff marks with the Mr. Clean Magic Eraser!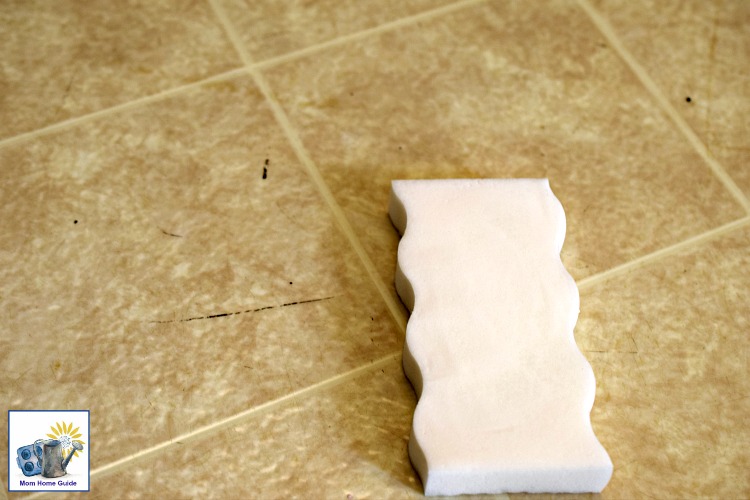 I then took my Mr. Clean Magic Eraser and went to work on the baseboards and the walls by my home's front door. We tend to pile our boots in the corner by the front door, so the baseboards can get pretty dirty. I am embarrassed to show you this, but this is what the baseboards looked like before I cleaned them with my Mr. Clean Magic Eraser!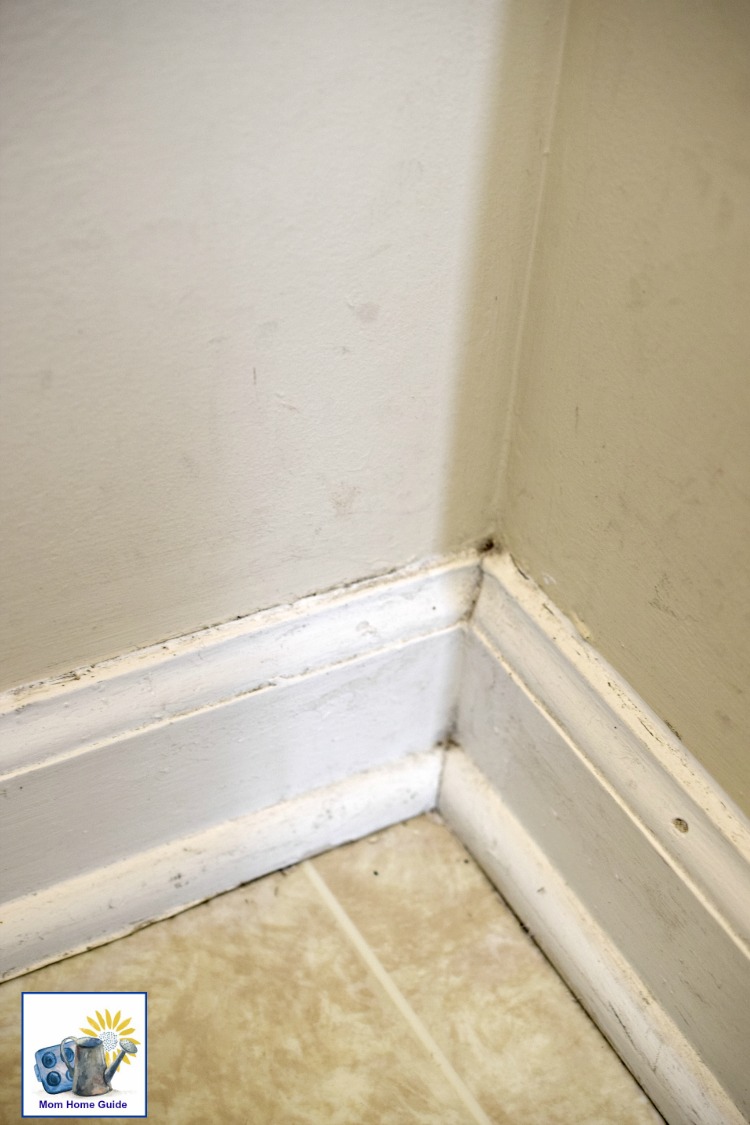 I might repaint the trim by my home's front door soon, but they look so much better after I scrubbed them with my Mr. Clean Magic Eraser!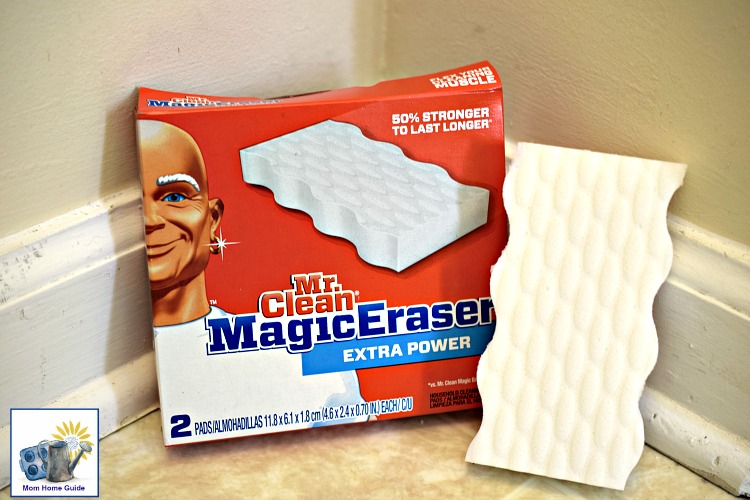 I then emptied the bins in my home's mud room area. We use those bins to store shoes and socks — we don't wear shoes in our home, so when we get home, we immediately take off our shoes.
I was surprised to find that in my kids' shoe bins, there was even a leaf or two in there. After the bins were empty, I used a liquid cleanser and a sponge and gave the bins a light scrub. I also used the hose from my vacuum cleaner to really get the insides of the bins clean. I tossed the socks from the bins in the wash, and I made a bag of shoes to donate, since my kids have grown a size or so over the winter!
I removed the bins for use elsewhere and brought out new, colorful bins for the mud room area.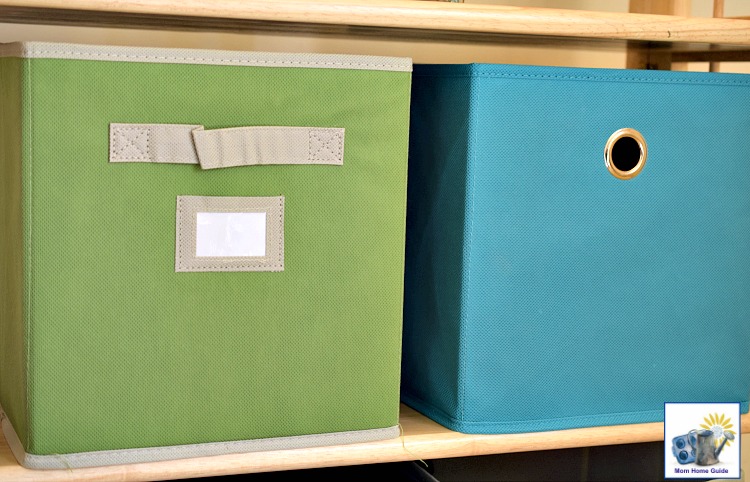 I love how the new bins add some fun color to our mud room area. I filled each of our bins with fresh socks and our extra shoes.
I am so happy to finally have my home's mud room area really really clean!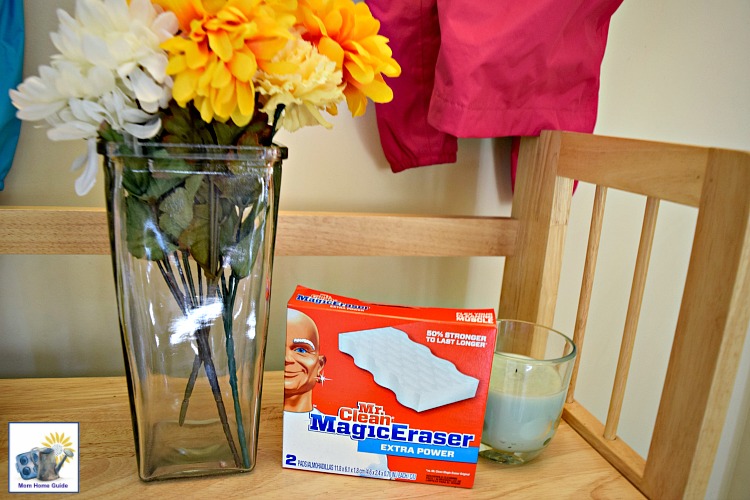 This is another look at my family's spring mud room area in our front entry. I think it looks fun and happy now!
Gift Basket Giveaway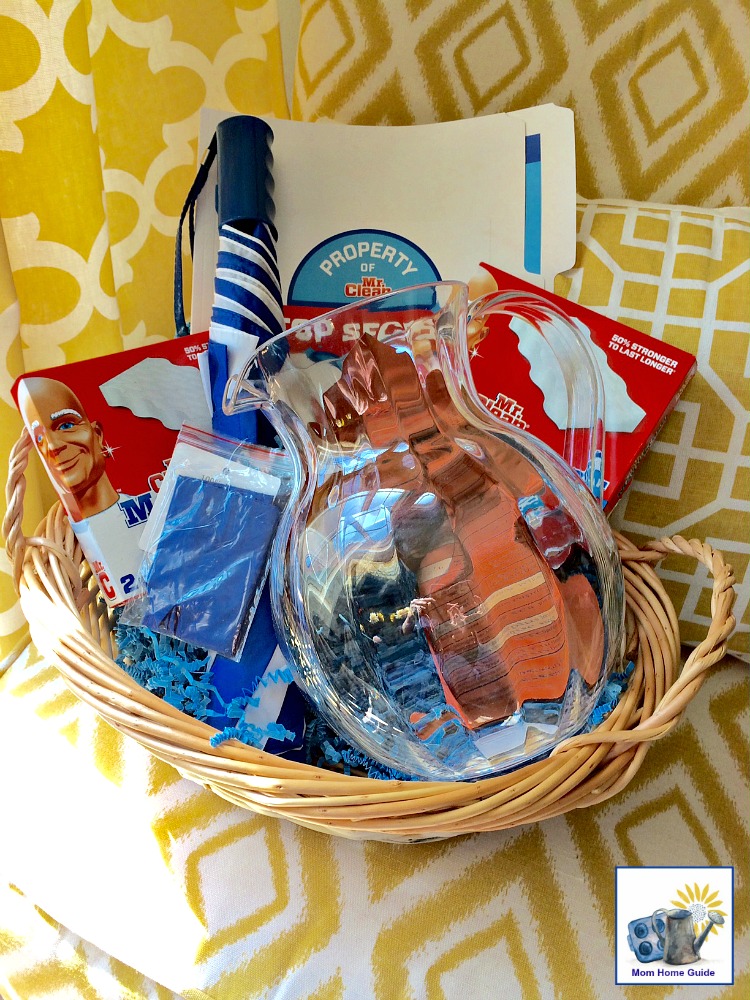 The folks at Mr. Clean Magic Eraser were kind enough to send me a beautiful gift basket to help me kick off spring! In the basket I found:
2 Boxes of Mr. Clean Magic Eraser Extra Power
Mr. Clean Magic Eraser Tip Sheet
Mr. Clean branded umbrella
Lemonade pitcher
Teavana Strawberry Lemonade Herbal Tea
$10 Sephora gift card
Check out the below video to get tips from HGTV host and former Bachelorette Jillian Harris for more ways how you can use a Mr. Clean Magic Eraser to clean lots of areas around the house — like your kitchen, bathroom and even outdoor patio!
Use the Rafflecopter widget (or click on the Rafflecopter link) below for a chance to win your own Mr. Clean Magic Eraser gift basket!
a Rafflecopter giveaway
This project was shared at
The Creative Corner Link Up
,
The Pin Junkie Pin Party
,
Party in Your PJs
and
Weekend Retreat Link Party