This post contains affiliate links and I will be compensated if you make a purchase after clicking on my links.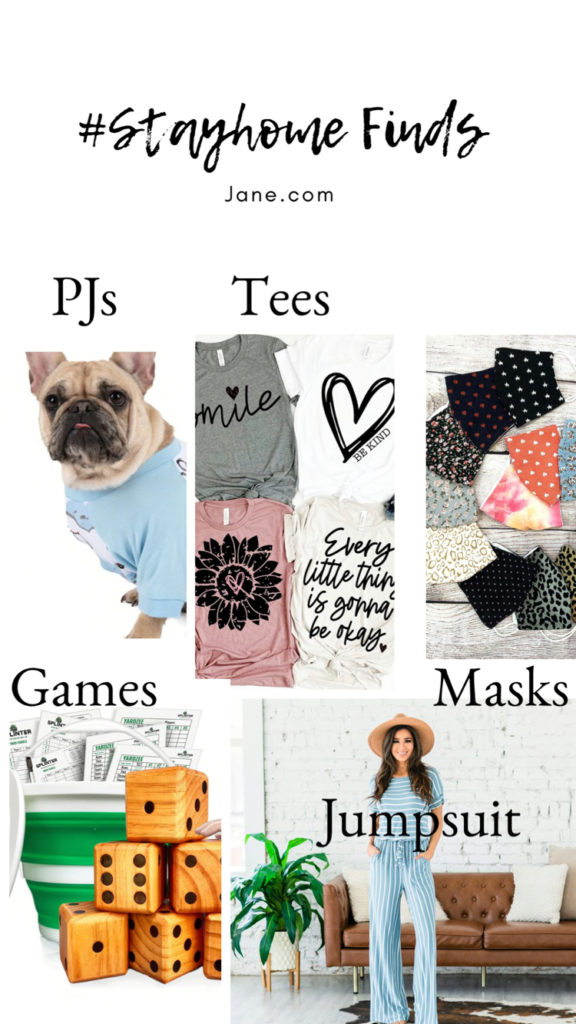 My family, like many in the U.S., have been spending more time at home these days. That means our wardrobe has changed – instead of our usual clothing, we've been wearing more yoga pants, sweat pants and PJS! In New Jersey, where we live, we need to wear a mask just to go shopping. We also have more time on our hands since there is no commuting to work and school. Life is different these days. I'd thought I'd share this list of items that I think might make staying at home more enjoyable for my family — and yours.
Fashionable Cloth Face Masks
My husband has put me on face mask sewing duty. (I'll be sharing those on the blog soon.) The masks I am sewing are pretty basic (I could only get brown cotton fabric on Amazon). But I just learned that a friend of mine got some fashionable cloth face masks for her family from Jane, and they are cute! I hope to order some for my family.
Inspirational Tees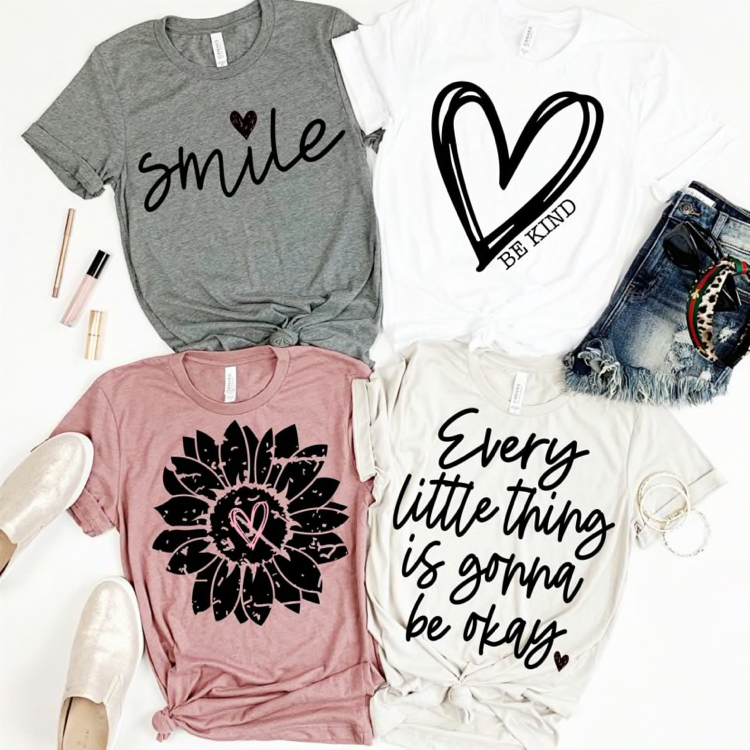 Social isolation and distancing can be hard. The days can run into each other when you aren't doing your normal routine. I think these cute motivational tees from Jane can help lift the mood!
Dog PJS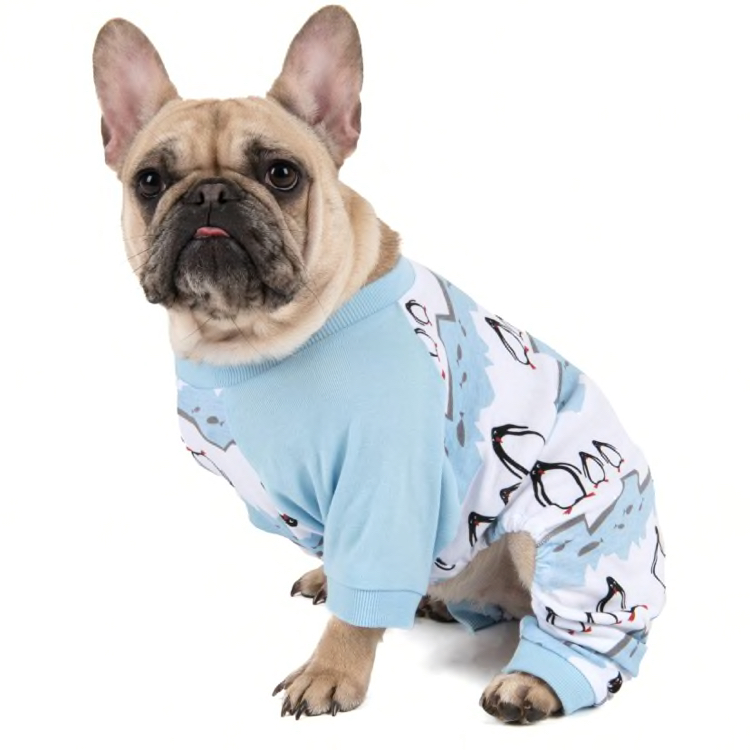 I have to admit. Since my family and I have been home together, there are days where we never change out of our PJS! I figure that we might as well get some cute PJS for our Shih Tzu pup, too. I think these pet pjs on Jane would be perfect for my puppy.
Jumpsuits for Lounging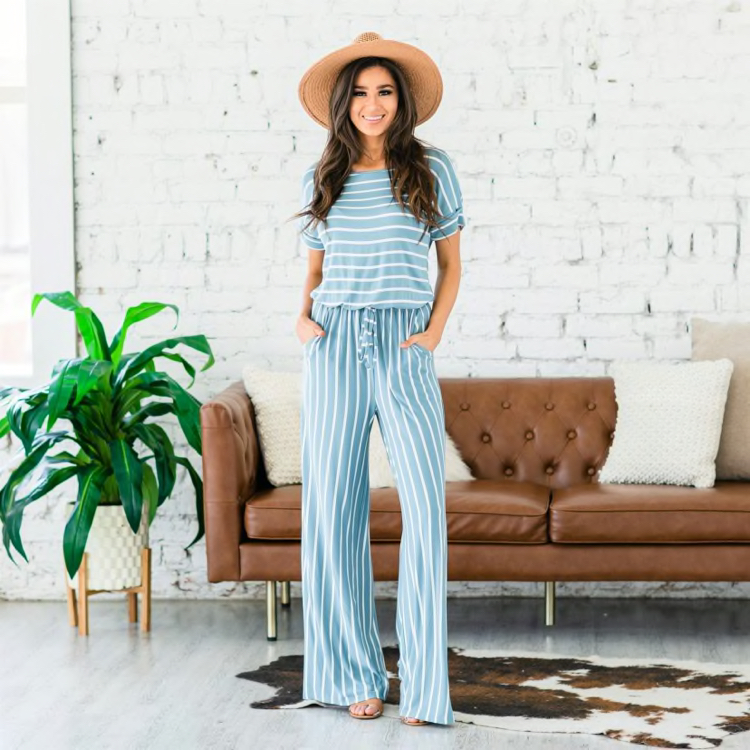 When you wear your yoga pants or PJS day after day, it can be tough to actually change into real clothes! lol I think this super cute and comfortable jumpsuit from Jane would make it easier to make it look like you actually put some effort into actually dressed. The jumpsuits come in a variety of colors – you can even get a couple so you can get out of your PJS more often!
Fun Family Games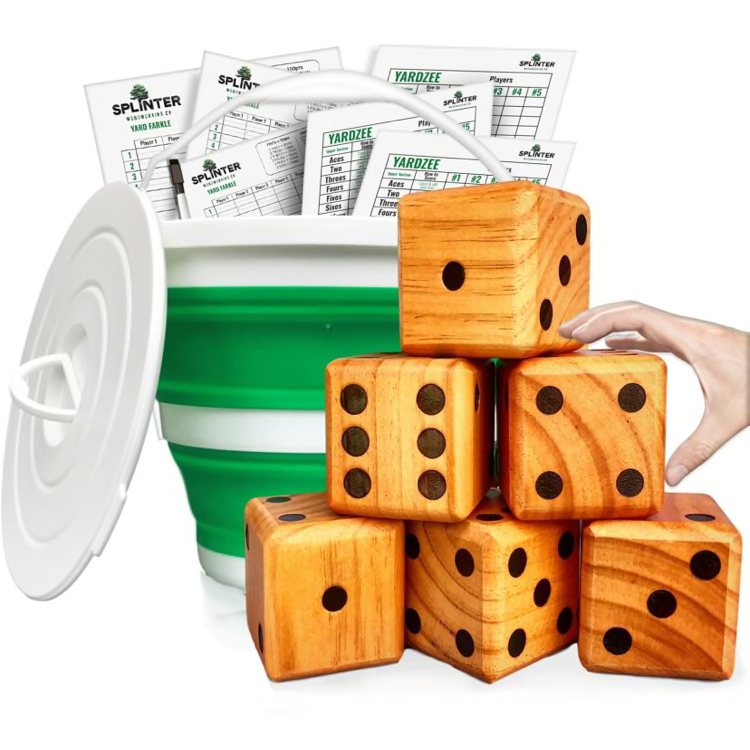 Times can be trying right now, but one plus is that it's a time when you might also be able to get some more family time. My husband, daughters and I are home day after day together. So that gives us more time to take in a movie or perhaps play a family game. I think this oversized "Yardzee" (Yahtzee/Farkle) set from Jane would be great for family time – you can even take the game outdoors to the backyard for some fresh air.
Jane also has a great extra large outdoor tower stacking game (similar to Jenga) that looks like a lot of fun, too.