Hi, everyone! I am excited to announce Mom Home Guide's new weekly email!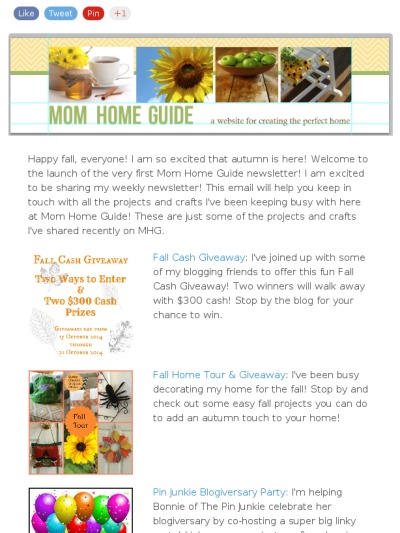 The new weekly email newsletter is the easiest way to stay in touch with all the great DIY projects, crafts, recipes and giveaways that's going on here at Mom Home Guide!
When you subscribe, the newsletter will arrive every Saturday morning in your inbox. The email will contain snippets and photos from that week's posts — all you have to do is click on the posts that you would like to read!
So, let's stay in touch! Subscribe to Mom Home Guide's new weekly email newsletter today!
Related articles across the web