This post contains affiliate links.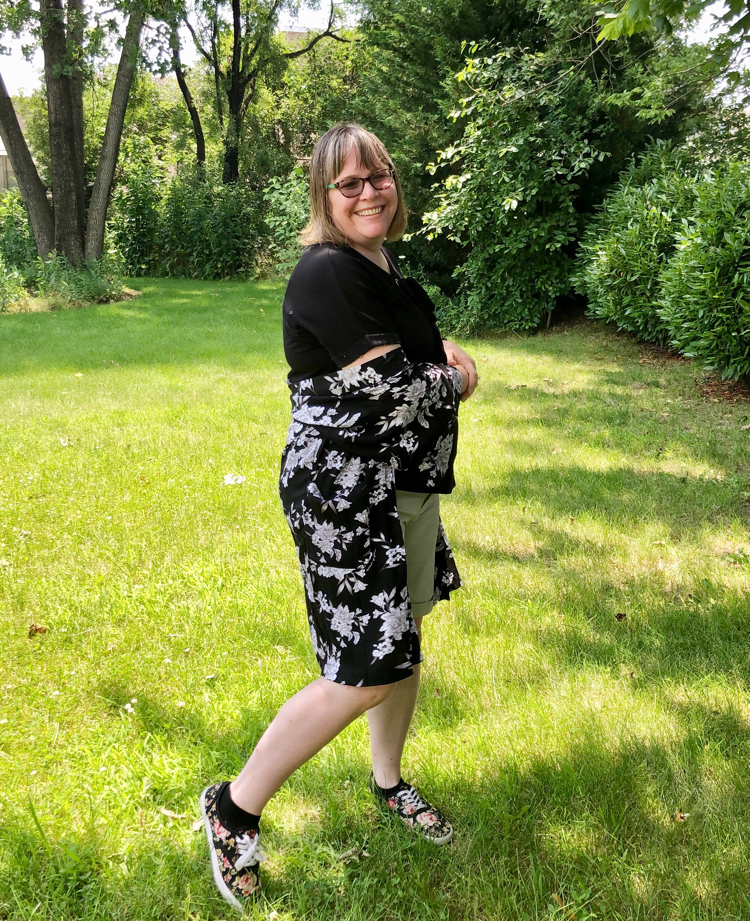 Today I am sharing details about the FabFitFun subscription box — a fun curated collection of the latest in beauty, fitness and style trends. I am a FabFitFun yearly subscriber and receive 4 FabFitFun boxes a year. It's always exciting to see my latest FabFitFun package on my doorstep!
The boxes are $49.99 a quarter, and you can order them by the box. The boxes are also available through a yearly subscription of 4 boxes for $179.99 (at $44.99 a box) When you choose the yearly subscription, you get to choose some of the items you receive in each of your 4 boxes. I love picking out some of the items in my box!
There are always fun goodies in each box – my faves in this summer box are a gorgeous floral kimono, West Elm Indigo Tie-Dye bowls and the Grace & Stella Rose Facial Spray.
If you use my referral link, you can get $15 off your first FabFitFun box!
Spiritual Gangster Maya Kimono ($60)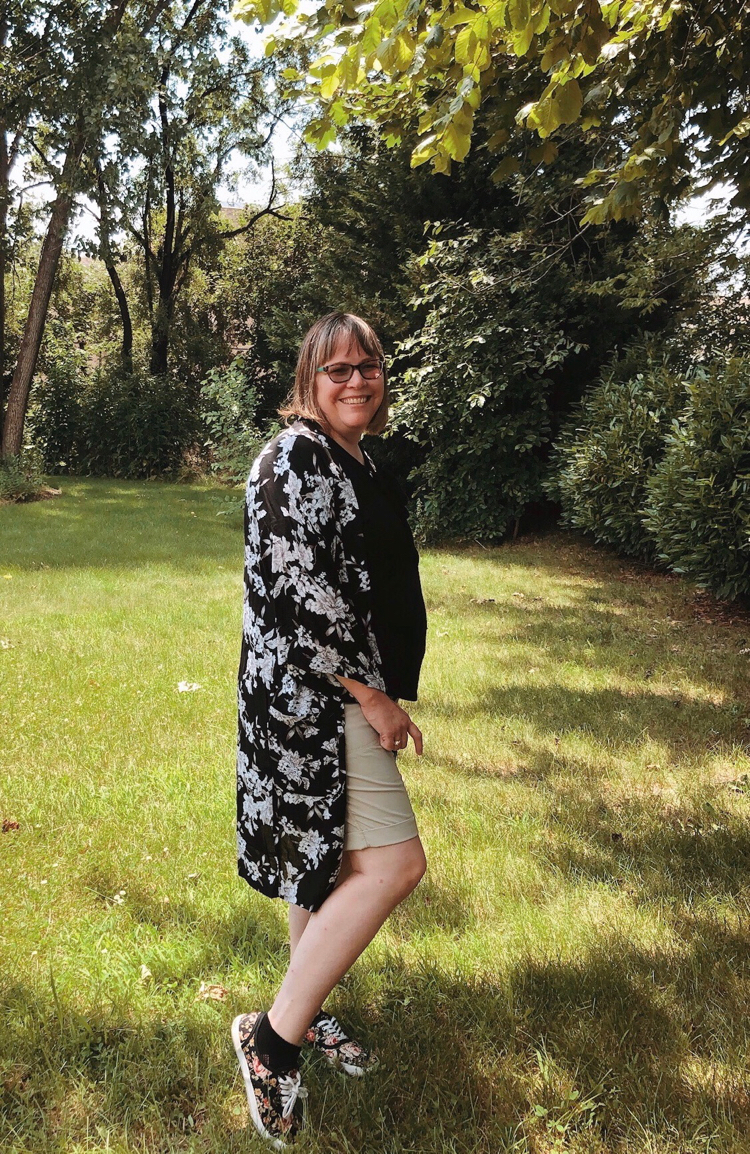 I have to confess — In a fit of thriftiness, I wasn't going to renew my FabFitFun membership this year. But when I saw the Spiritual Gangster Maya Kimono in Black
, I just had to subscribe again! The kimono retails for $60, so this one kimono pays for the whole box! I love this kimono — I can throw it on over a simple t shirt and shorts, and my outfit instantaneously looks special!
The kimono
is light and made of rayon, so it's a fun summer accessory. It has pockets and a belt that can be tied or left undone. I paired my kimono with a pair of black floral sneakers. I like how the two pair together.
West Elm Indigo Tie-Dye Bowls ($39)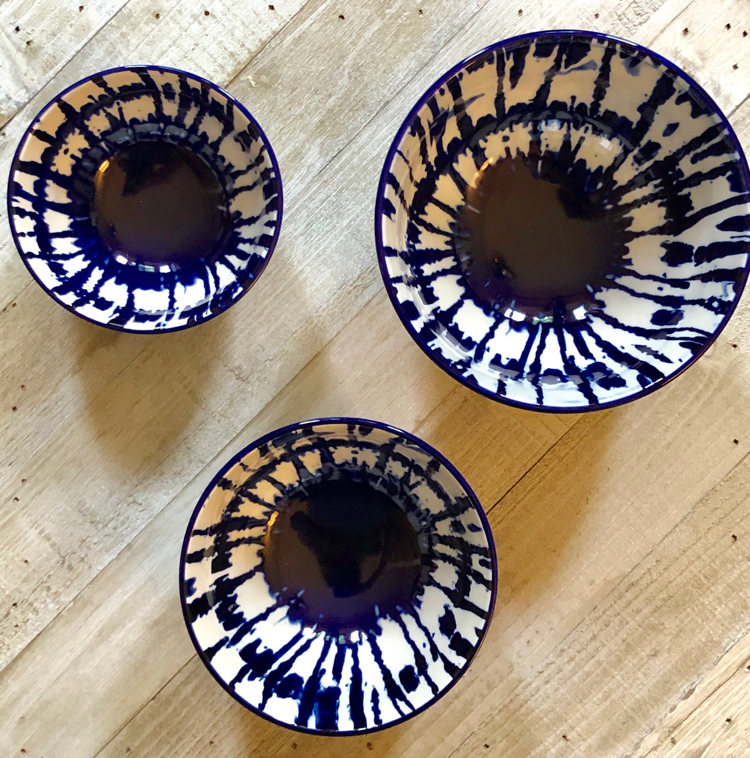 The beautiful West Elm Indigo tie-dye bowls ($39) are another of my faves from the Summer FabFitFun box. The bowls are beautiful decor items, or can be used to hold dips and salsas, etc., when entertaining. I am looking forward to using the bowls the next time I have some friends over. I usually use everyday bowls when entertaining, but now I have something special to put out to make our get-togethers extra special.
Grace & Stella Rose Facial Spray ($25.95)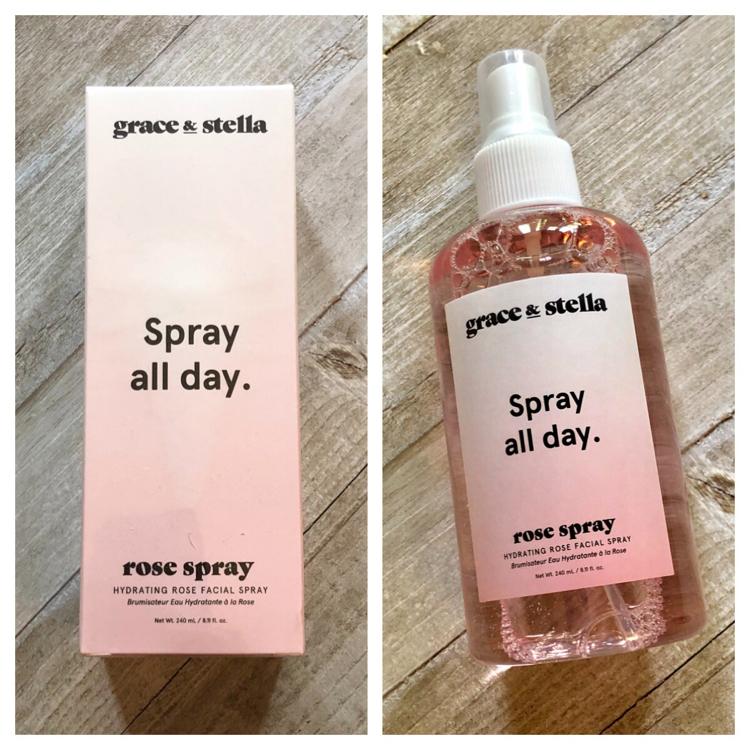 Rose is one of my favorite scents, so the rose facial spray by Grace & Stella is perfect for me. I. love that this light moisturizing spray is made without parabens, dyes, silicones and sulfates. The spray is also cruelty free and vegan. I like that the spray can be used to prime the skin for makeup and for setting makeup.
Jennifer Zeuner Star Double Necklace ($50)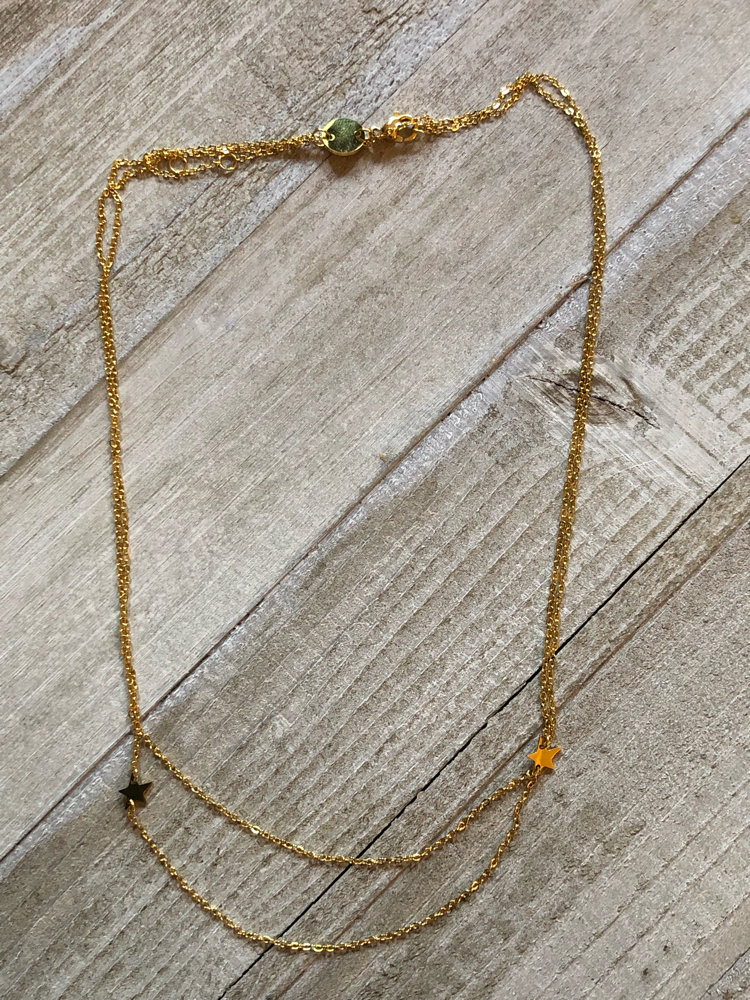 I adore dainty necklaces and I tend to wear gold, so the Jennifer Zeuner Star Double Necklace
is perfect for me. This attached double-row choker necklace can be worn with a V neck, scoop neck, tank or just about anything.
Whish Exfoliating Foot Mask ($32)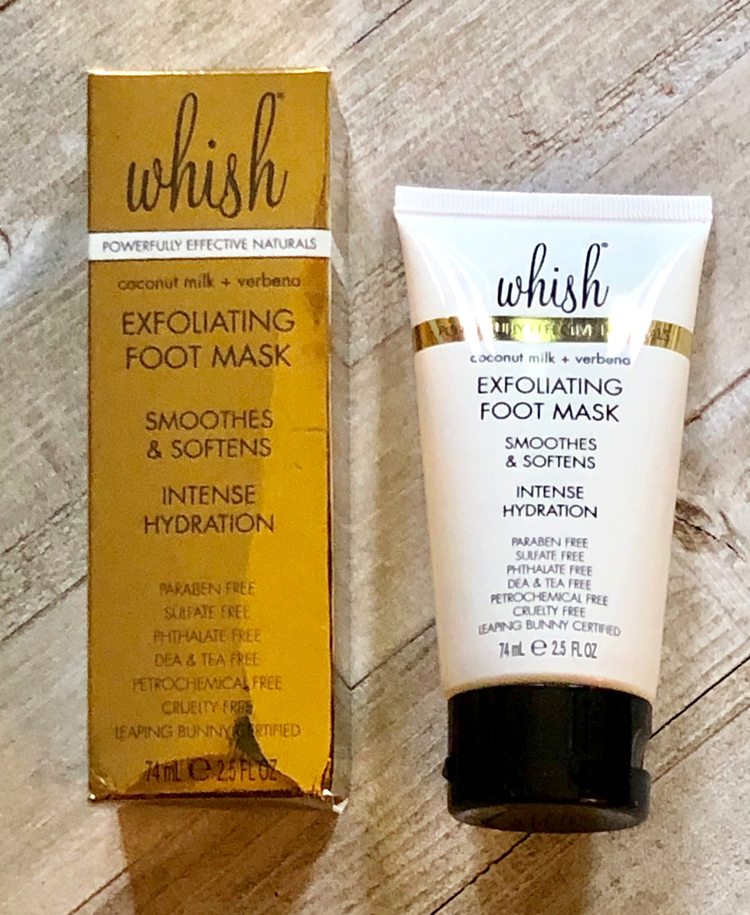 I haven't tried this yet, but I am looking forward to trying the Whish Exfoliating Foot Mask out for summer! Natural ingredients like willow bark extract and pumpkin seed exfoliate and soften skin for the summer sandal season.
Intelligent Nutrients Refining Micro Polish ($57)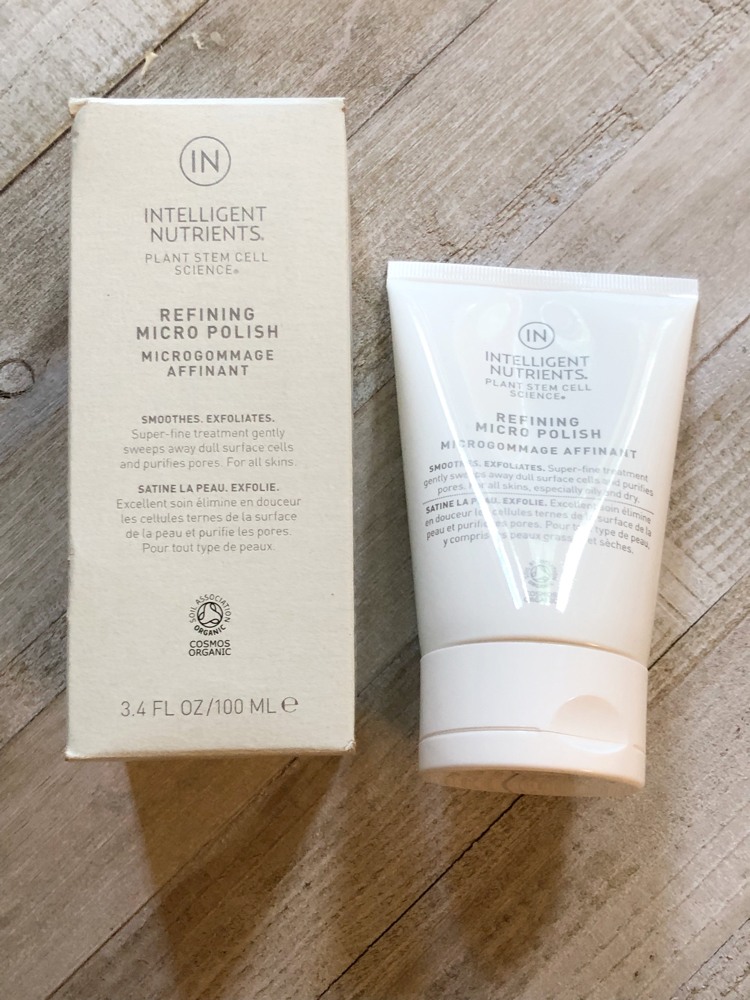 This micro polish contains jojoba beads, which are plant-based, biodegradable and nourishing for the skin. I am excited to switch from my daily cleanser to this one. My current facial cleanser has cleansing beads in them that I'm pretty sure aren't all natural. I'll be happy to switch to a more natural product.
Skin & CO Truffle Therapy Cleansing Oil ($30)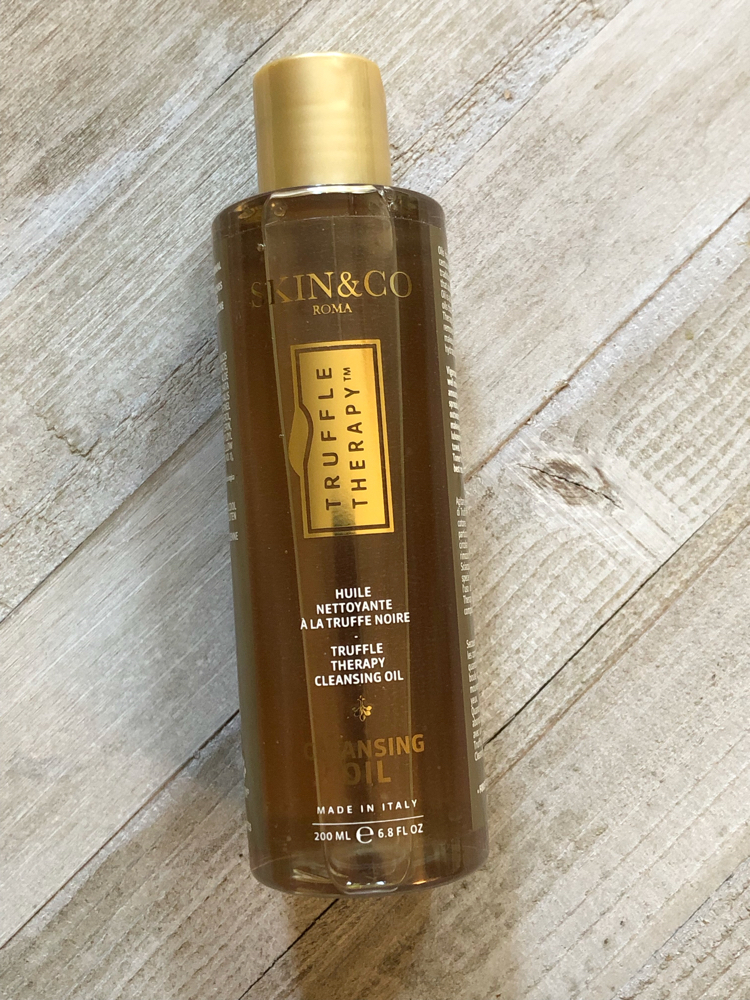 I love that Skin & CO's Truffle Therapy Cleansing Oil has natural ingredients like sweet almond and argan oils. I happen to be allergic to these ingredients, though, so I will be passing this down to my daughters.I don't think they will mind! That is one hurdle that I find in most of my FabFitFun boxes. Argan oil seems to be in many of the FabFitFun beauty products I receive. But since I have two daughters, and the value of the boxes far surpass their cost for me, it's not a problem.
Generation Clay™ Ultra Violet Brightening Clay Mask ($39)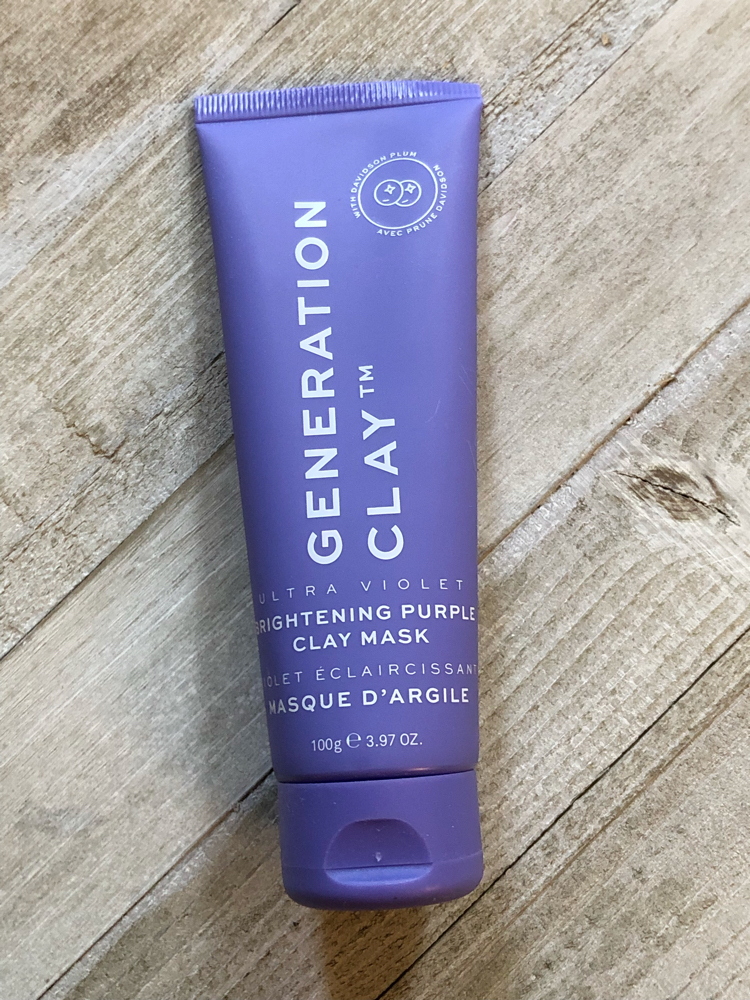 This product also contains something I'm allergic to — plum — but my daughters will love to use this! This hydrating mask contains hydrating desert lime, cleansing betonite clay, rejuvenating davidson plum and aloe vera.
Invisibobble Original Duo Pack ($16)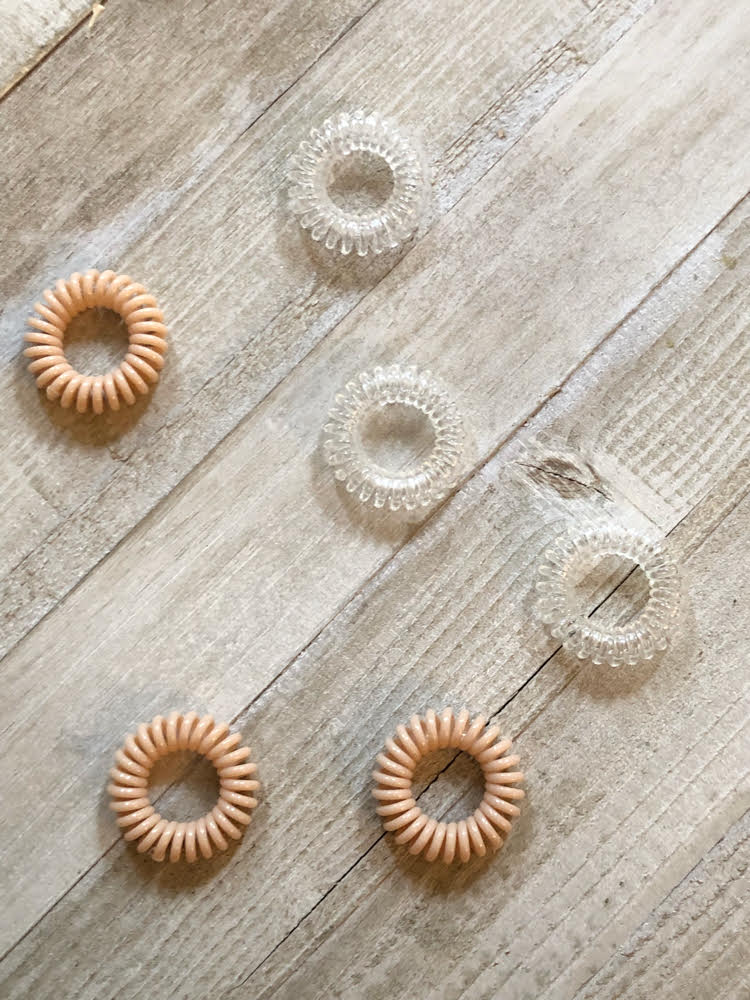 These hair ties are so cute! My fine hair doesn't make much of a ponytail, so I most likely will be gifting these to my daughters. My daughters will be happy — they say these hair ties are quite trendy!
My box is a total value of about $349!
Remember, if you use my referral link, you can get $15 off your first FabFitFun box!