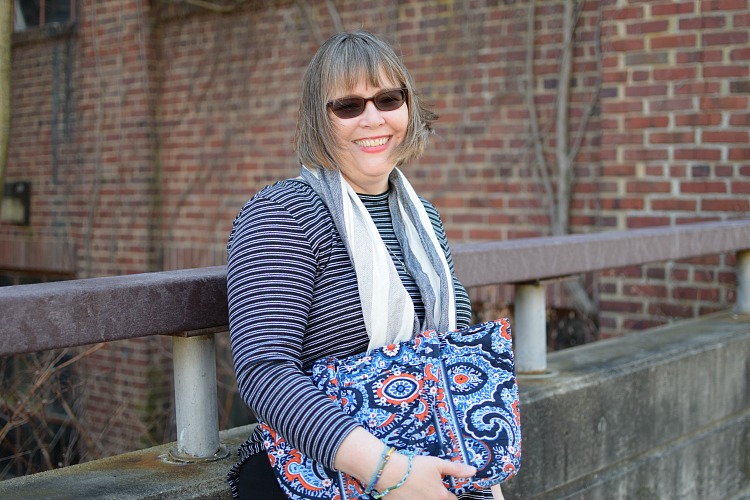 A week ago Sunday, my husband had to work and my one of my two daughters had a group mathematics project to work on with her classmates. So my other daughter and I walked into town together. Even though we live only about five blocks away from our small town's downtown area, we hardly ever walk into town!
It turned out to be a wonderful day. My teenage daughter, who is an amateur photographer, took several photos of me in front of an old vacant rug mill (which once housed a rug company) a few blocks from our house. (There are plans to convert the mill into shops and condominiums.) I've neglected my wardobe in the past few years, but I lately I've been trying to pay more attention to fashion.
Both my daughters love Old Navy, so I often shop there. On the day I walked into town with my daughter, I was wearing a long-sleeved navy blue and white striped Old Navy shirt, a blue and white infinity scarf from The Gap and a pair of black yoga pants.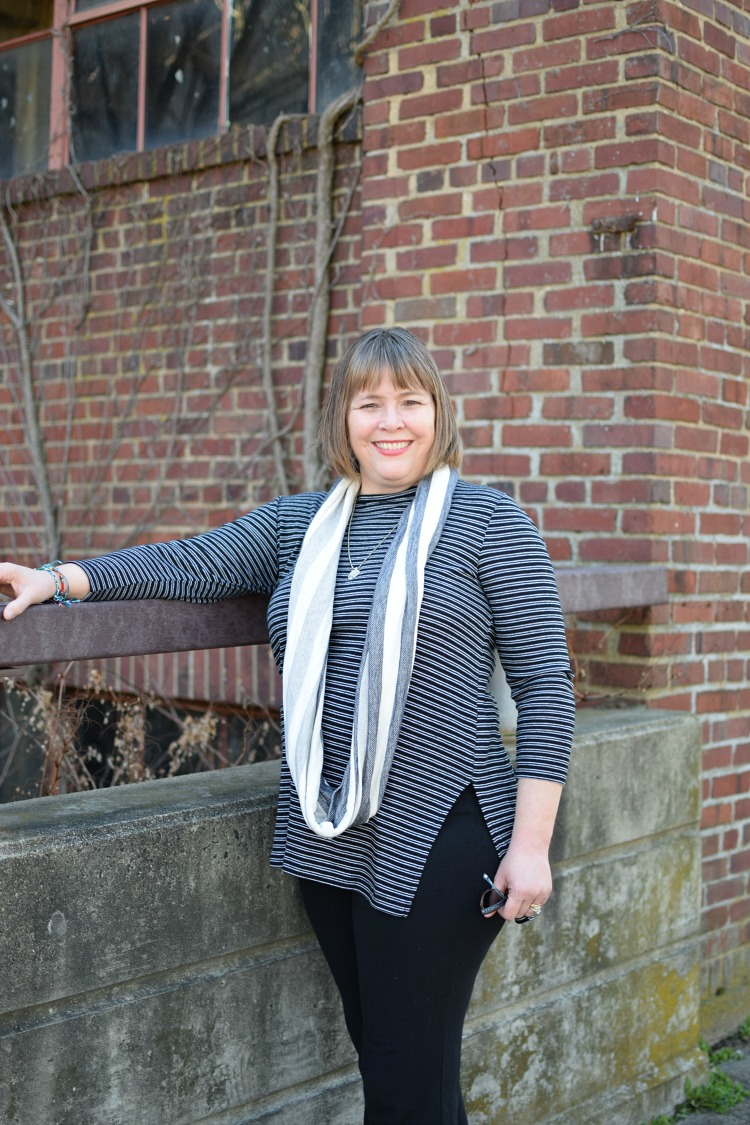 It was fun having some one-on-one time with my daughter! It is really sweet how hard she worked to get some good photos of her mom!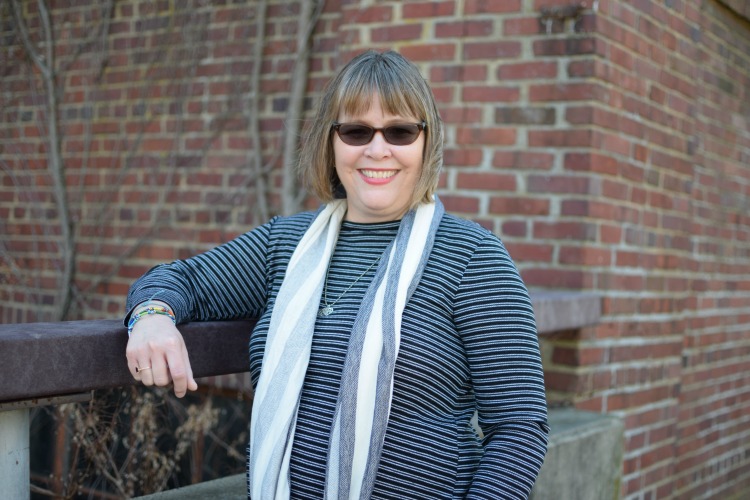 My daughter even took the time to take photos of my accessories — a blue and orange Vera Bradly purse and simple knotted bracelets in various colors. My daughter is a much better photographer than I am!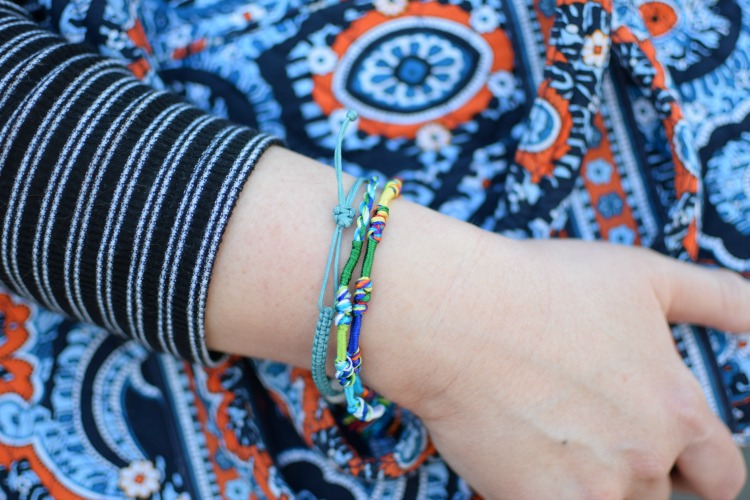 After our mini photo session, my daughter and I walked over about two more blocks for lunch at our town's local pizza shop. She and I shared some mozzarella sticks and a Caprese salad for a delicious meal! Before leaving, we picked up a pizza for my other daughter and her friends. (We took turns carrying the pizza box for the 5-block or so walk home.) It was an enjoyable day.
I linked this post at the Thursday Fashions Files Link Up, Jersey Girl Texan Heart, Turning Heads Link Up, A Labour of Fashion, WIWT Linkup, Thursday Moda, Trend Spin Linup and Spring Fever Fashion Link Up