Two Big Green Boxes arrived at my home recently, and my kids were super excited! They've seen commercials on TV  that feature the Swiffer Big Green Boxes (I love those commercials!), so they couldn't wait until the boxes arrived at our home! We received the Big Green Boxes as part of the #SwifferDad campaign. Swiffer is great for my husband — he is much neater than I am and loves the simplicity and effectiveness of the Swiffer Wet Jet mops.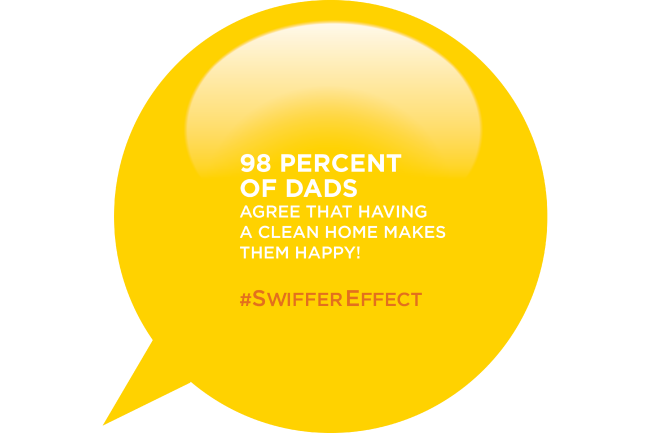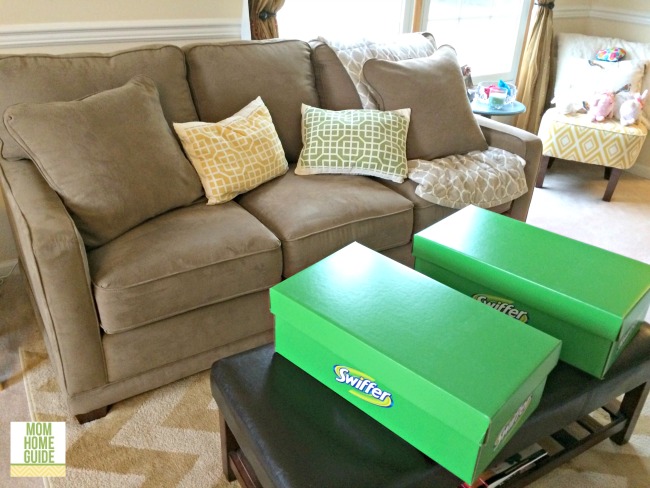 We decided to give our other Big Green Box to our neighbor, Tyson. He works as a home inspector and understands the importance of keeping a home in good condition. Plus, I've seen him in action at my friend, Kim's home, helping mop up their beautiful wood floors! He's a good guy. Not to mention that my husband and Tyson have a lot of fun together. (I think they are both terrific for letting me snap so many photos of them, too.)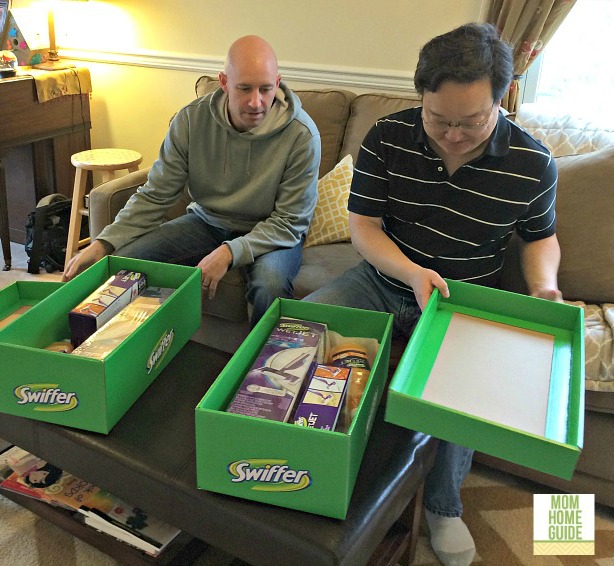 The Swiffer Wet Jet is great for dads like my husband and Tyson who help around the house, but don't want to lose valuable family time while cleaning.  With Swiffer, they can help with the cleaning around the house and still have time for their families — that's the #SwifferEffect! In fact, today's dads are pitching in almost two times more than their dads did, according to the Swiffer Cleaning Index. That's a good thing for moms like me and Kim!
Mopping with the Swiffer Wet Jet is quick and easy because you don't have to deal with an old mop and a bucket, and because the used Power Pad can be thrown away when you're done. (You don't have to store a dirty mop somewhere or dump out dirt-filled water!)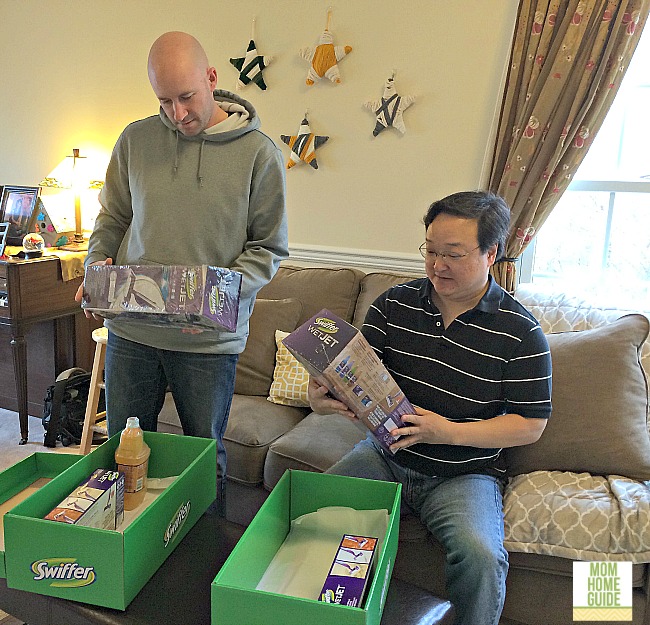 The Swiffer Wet Jets are great because they are powered by just 4 AA batteries. I like that because there's no cord involved — I am always tripping on cords, especially the cord to my vacuum cleaner! (I can be clumsy!) My husband likes the efficiency of the batteries and that the Swiffer Wet Jet isn't powered by electricity. He tends to be very efficient and thrifty!
In each Big Green Box was a Swiffer Wet Jet, Wet Jet Refills and a Wet Jet Pad Refill. A Swiffer Wet Jet starter kit retails for $21.99.
After we opened up our Swiffer Wet Jets, my husband ran out and purchased some AA batteries so we could put the new Swiffer Wet Jet to work. I was glad to discover that one of the Wet Jet Refills was Swiffer Citrus & Light Scent. Our kitchen smelled so good after my husband mopped the floor!
For more on Swiffer's great products, check out these two new videos:
Swiffer & Anthony Anderson Present: "Dad Behind the Clean" http://clvr.li/1axG296
A Clean House with #SwifferDad http://clvr.li/1HcNpQc 
I was selected for this opportunity as a member of Clever Girls and the content and opinions expressed here are all my own.