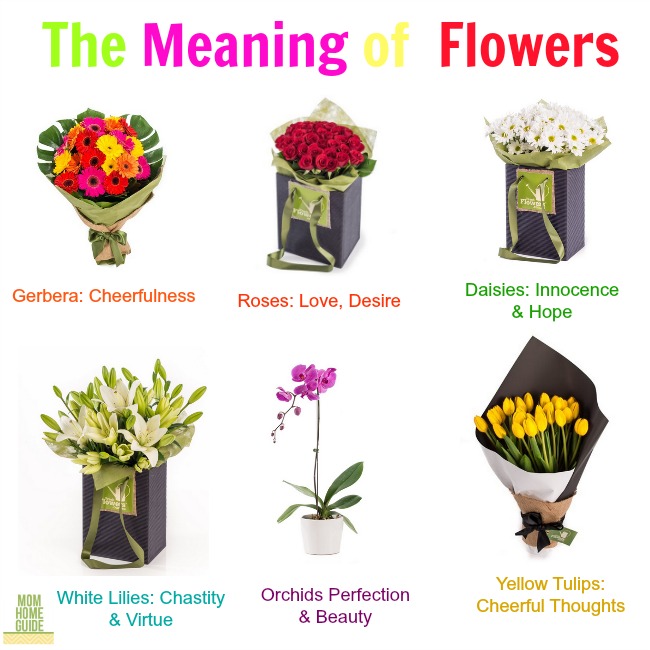 Now that spring is here, flowers will be blooming everywhere – I love it! Spring is a wonderful time for giving flowers to the ones you love: at Easter, on Mother's Day, at bridal and wedding showers, for birthdays, etc. Did you ever wonder what meaning different flowers have? Historically, giving flowers has been used to symbolize various sentiments.
Today, I am sharing the meaning of some of the most popularly sent flowers. I got the beautiful images for this post from Brisbane flower delivery from fresh flowers.
Roses, especially red roses, are used to express love and desire. I love receiving red roses!
Gerbera represent cheerfulness. This bouquet of flowers would make just about anybody happy!
Daisies symbolize innocence and hope. Daisies are among my favorite flowers!
Yellow tulips express cheerful thoughts –I always feel cheerful when I see yellow tulips!
White lilies stand for chastity and virtue and are commonly used at weddings.
Orchids symbolize perfection and beauty.
Here's hoping you will be on the receiving end of some beautiful flowers this spring!
This post was shared at: Creative Spark Link Party