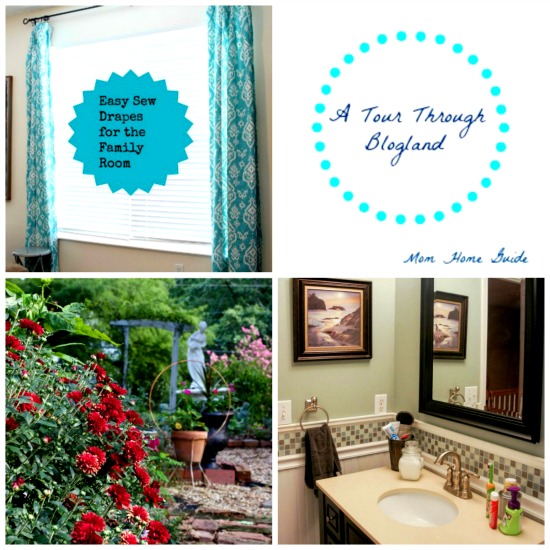 Happy Monday! I'm excited to be asked by Kimm of Reinvented to participate in the Tour Through Blogland! I don't know how the tour got started, but it's a lot of fun! Each Monday, a blogger shares a bit about herself, her blog, her projects and her home. Then she invites other talented bloggers to share a bit about themselves the following week. The blog tour is a terrific way to meet other fantastic bloggers and find new inspiration!

Kimm and I met at the Haven blogging conference in July, and I am so excited that she has invited me to participate in the blog tour!
Kimm has a fun and colorful decorating style that I'd love to emulate in my home! I especially like the pretty blue in the gallery wall above her piano. I have a piano in my home's living room, and I haven't yet figured out how I'd like to decorate above it!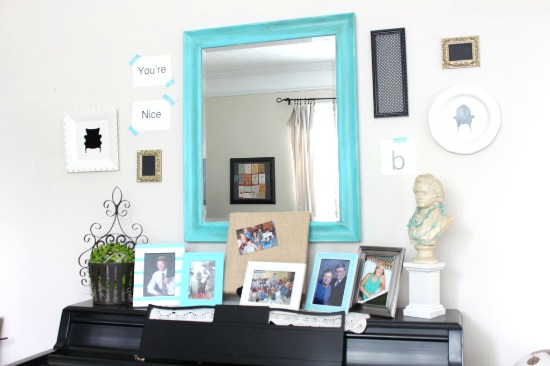 I also love the fun pop of turquoise she added to her home's family room with her easy-sew drapes. They are so pretty!

Blog Tour Q&A
Now it's my turn to answer some official blog tour questions!
1) What are you working on now?
My twin tween daughters are starting middle school in the fall and would like their own rooms. (They have been sharing a room until now.)
My husband is working on painting their new rooms a sunny yellow and a warm peach. Once the rooms are painted, I am going to create custom curtains for each daughter's room. We will also add some fun decor and desks to each room, so stay tuned this fall for the room reveals! I am also planning to give my laundry room a new look, so look out for that room reveal soon, too!
2)How does my work differ from others in this genre?
This a tough question, because as a DIY and home blogger, I share a lot of qualities with my fellow bloggers. One thing that may make me different is that before I started my own blog, I blogged and wrote as a staff member of The Wall Street Journal Online Network. I've also worked as a copy editor and editor for Soap Opera Digest magazine, and once used to interview daytime TV stars and visit the sets of television soap operas! Before that, I worked for years as a newspaper editor and reporter.
I started this blog when I was laid off from my job when Rupert Murdoch purchased The Wall Street Journal. As a result, the home projects I complete are budget ones, since my household is no longer a real two-income family anymore! You won't see lavish room remodels here! (Although I'd love to add wood floors to my home and remodel my kitchen!)
But I have felt so lucky the past few years to enjoy more quality time with my kids, so the layoff may have been a blessing in disguise.
I'm am fairly new to photography, so I am trying to brush up on my photography skills. I only have a point-and-shoot camera, so I do the best I can! I keep trying to win a DSLR camera on blog giveaways … LOL!
3. Why Do I Write/Create What I Do?
I write about my home and my family because that what's closest to my heart. I write about DIY projects, crafts and recipes, because that is what I fill my time with — I am always striving to make my family's home the best it can be!
Also, writing is what I have always loved the best! As a kid, I filled journals with my writings, read TONS of books, and always admired writers more than just about anyone!
4) How does my writing/creating process work? 
My writing flows from what's happening in my life. Like, the kids are begging for their own rooms, so I need to buy some paint and make some decor! I surf other blogs and Pinterest for inspiration, collaborate with my husband and kids, and get started!
I try to get photos taken and work on my projects while the kids are in school. The writing often happens with my computer on my lap while I watch TV in the evenings with my husband and kids! A lot of work goes into one blog post: I conceive the idea, work on the project, take photos, edit photos, write the post, edit the post, check SEO, promote the post, etc.! Thank goodness I am a night owl … I do a lot of blog planning when the rest of the family is asleep!
Meet the Bloggers
Now for the really fun part! I get to introduce you to my blogging friends who will also be participating in the tour! Look for their blog tours next Monday, on September 8, on their blogs!
First up is Ashley from Our Temporary Home.

Ashley and I hung out together at the Haven blogging conference in July. We were both Haven newbies, and it was great to have a friend to enjoy the conference with!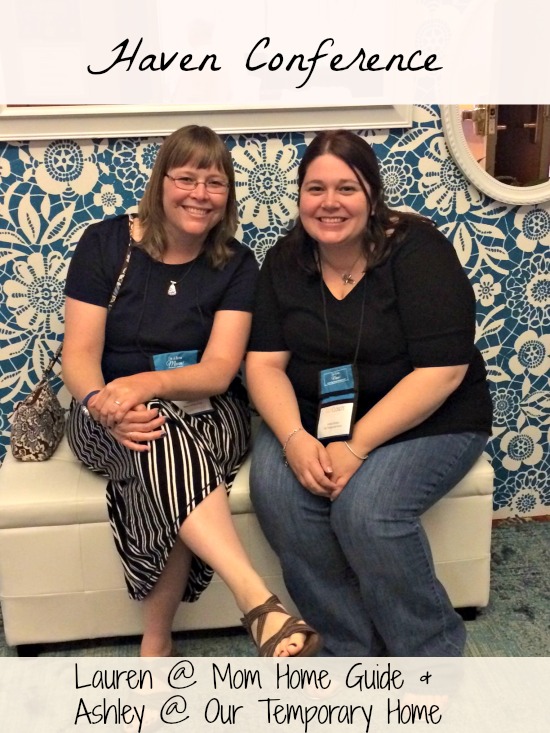 She recently completed a gorgeous bathroom remodel in her home. I love the board and batten and the beautiful tile border she installed above the board and batten. I really would like to add a tile border and some board and batten to my home's powder room!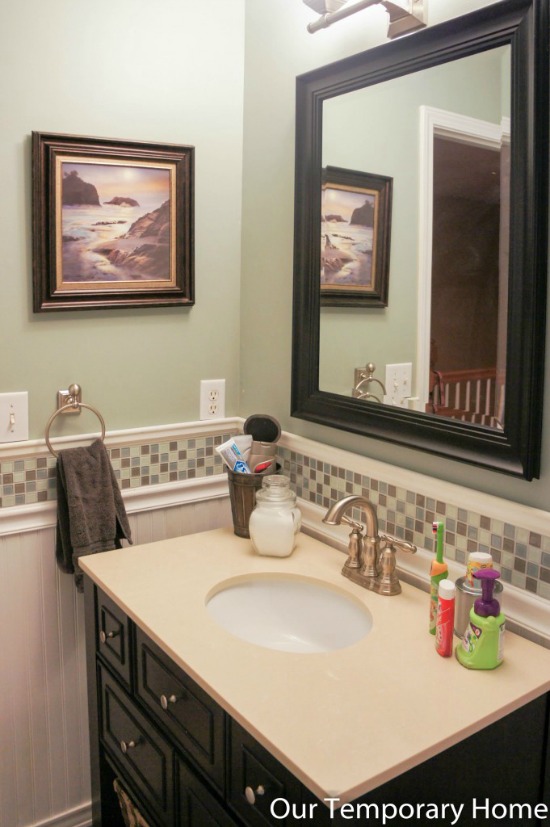 Next up is Kathy of A Delightsome Life. She and I also met at Haven, and I wish we had the chance to chat some more! Her blog focuses on a country lifestyle and cottage-style decorating, and her blog is just gorgeous!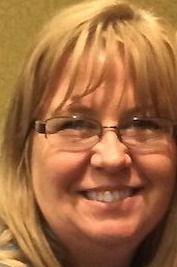 I just adore the photos of her beautiful garden — I would love it if my yard and garden looked like hers! It looks just lovely!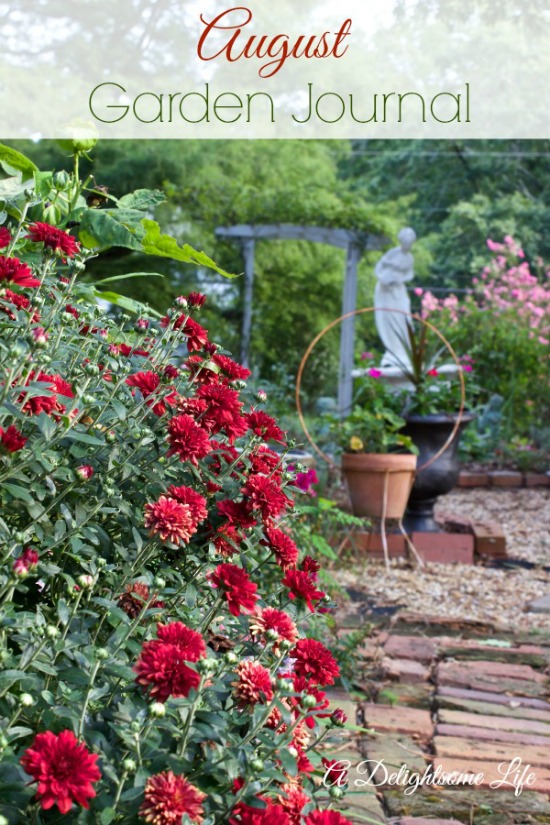 I adore the way her chintz teacups are displayed in her French farmhouse-style kitchen. I inherited some vintage teacups from my grandmother, and I have been looking for a way to display them in my kitchen!

Be sure to stop by Our Temporary Home and A Delightsome Life next Monday for more of the Tour Through Blogland!
I linked this blog post at:
Hit Me With Your Best Shot