This is a big week here at Mom Home Guide! For starters, I am sharing my big living room reveal and am launching my Mohawk Home $150 area rug giveaway! I will also be partying at 5MinutesforMom's Ultimate Blog Party! #UBP14!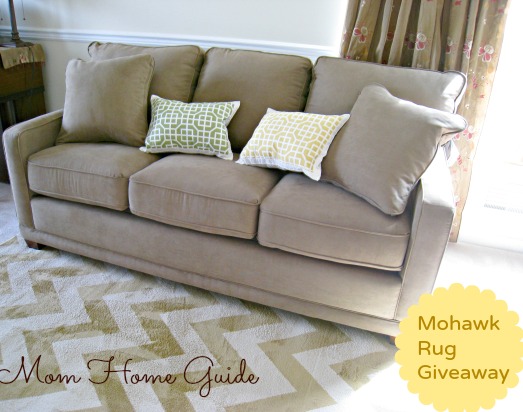 The 2014 Ultimate Blog Party, hosted by the Canadian website, 5MinutesforMom.com, is a week-long event where you can win prizes and meet other great bloggers. There will also be a big Twitter party and a Google+ hangout as well! The Google+ Hangout is on Monday night at 9 p.m. Eastern and the Twitter Party is on Tuesday night at 9 p.m. Eastern. Both are hosted by @5MinutesforMom.

About Me
If you are visiting from the Ultimate Blog Party, I will take the opportunity here to introduce myself! My name is Lauren, and I have been blogging here at Mom Home Guide since 2012. I live in central New Jersey with my husband and twin daughters, who are currently in elementary school.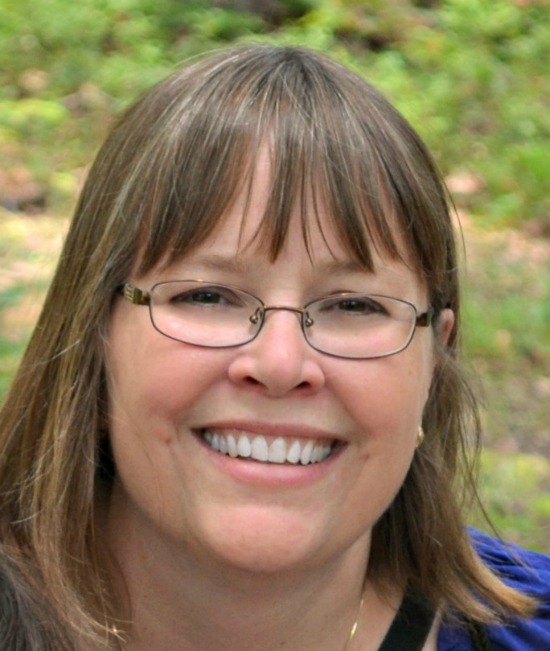 I love DIY projects, crafts, spending time with my husband and kids and planting in the garden! Last summer I started a sunny flower garden on the southern side of my family's house and was thrilled with the mammoth sunflowers that grew there! My daughters loved them, too, so we will be planting them again this year!
My twin daughters head to middle school next year, and want to have their own rooms next year. (Up until now, they have enjoyed sharing a room!) So that means that this year, I will be working to empty out the spare bedroom (which is now my home office). I will be also working with my daughters to plan the design and the decor for their new rooms. I can't wait to share those new "tween" bedrooms on the blog this year!
First Blog Conference
I will also be heading to my first blog conference (Haven) this coming summer, so leading up to that conference, I will be sharing the tips I've been gathering on how to prepare for a blog conference — what to pack, how to prepare your business cards, etc. I will also share everything I've learned at the Haven blog conference when I return!
But until my first big blog conference, I am looking forward to meeting you all at this year's Ultimate Blog Party! It will be fun!

Let's Connect
Let's keep in touch! Be sure to stay in touch with Mom Home Guide by subscribing to my emails, following Mom Home Guide on Facebook, Twitter and Pinterest, and following Mom Home Guide on Bloglovin, Google+ and HomeTalk. Nice to meet you!