This post was sponsored by Oriental Trading, which provided me with the decor for my Valentine's Day console table.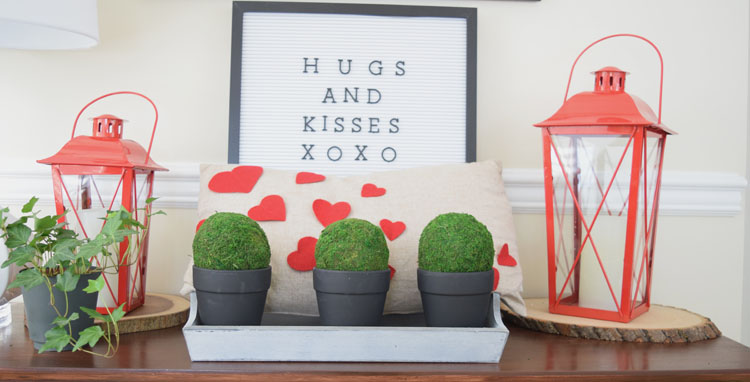 Happy weekend, everyone! This year is flying by already. I almost forgot to share with everyone my Valentine's Day console table! (This is actually my second Valentine's Day console table — I decorated the table for Valentine's Day last month, too!)
I have a console table in my living room that I love to decorate for the holidays and seasons. The table was an Unfinished Shaker Sofa Table
from Amazon that I painted with chalk paint and stained myself. I love having a place in my home that I can regularly decorate!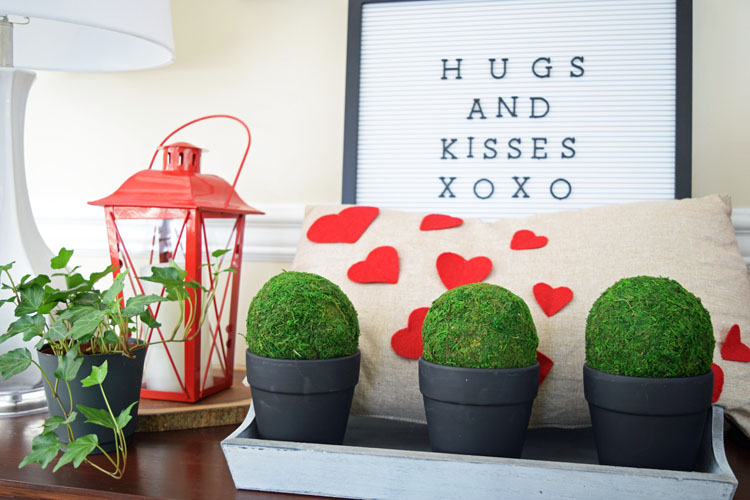 I got most of the decor for my Valentine's Day console table from Oriental Trading. Oriental Trading has a wonderful collection of Valentine's Day and seasonal decor for the home.
One of my favorite items on my Valentine's Day console table is the 20″ Black Letter Board Kit from Oriental Trading. The board includes 188 letters and other characters. I'm looking forward to changing the messages on the letter board throughout the year.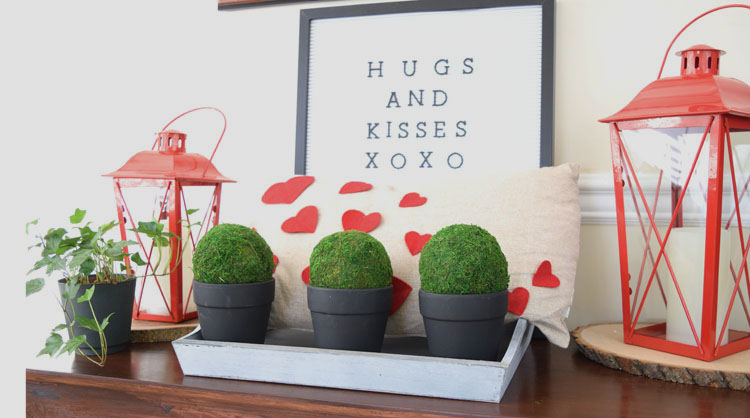 Another fun item on the console table is the Valentine's Day Decorative Hearts Pillow. I like the look of the vibrant red hearts against the neutral background of the pillow. In front of the pillow I have a large gray wooden tray from Oriental Trading's Gray Distressed Wood Nesting Tray collection. On the tray are three Ceramic Chalkboard Pots filled with faux Small Moss Balls. When I decorate the console table next, I might use some chalk markers to add hand drawn designs to the pots.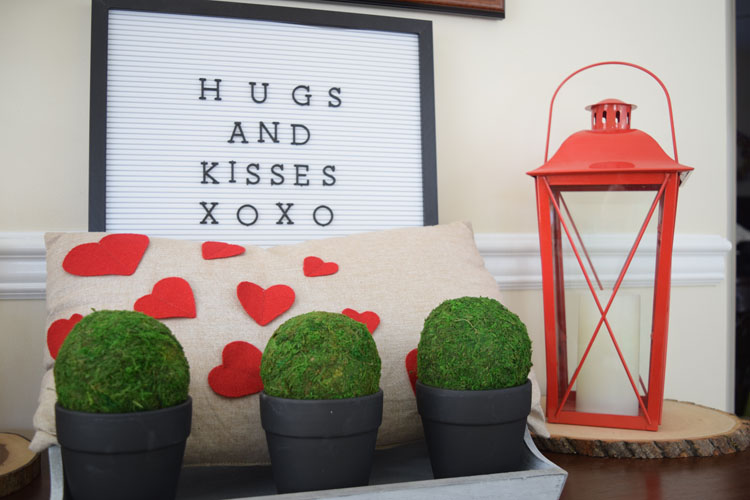 I got the beautiful red metal lanterns from Oriental Trading last year. (They are similar to these white lanterns.) I used wood slices as bases for thel red lanterns. In the lanterns I placed flameless candles, also from Oriental Trading.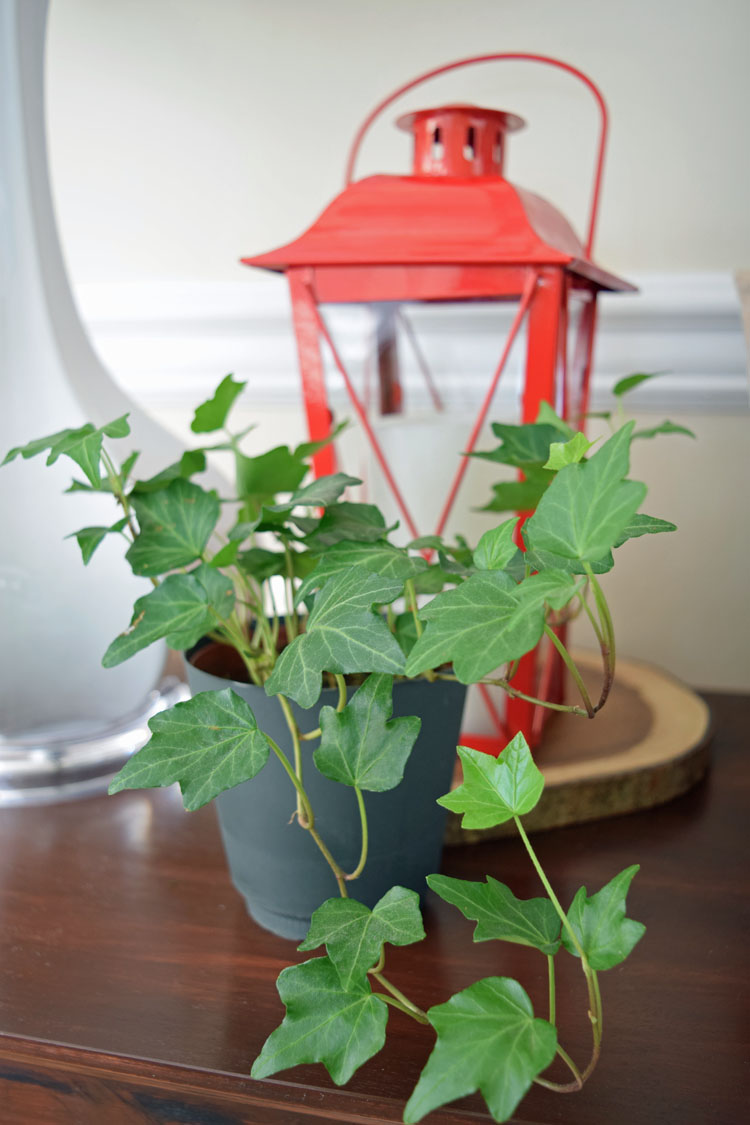 I like the dark green of the English ivy against the walnut stain of the console table and the red of the metal lanterns.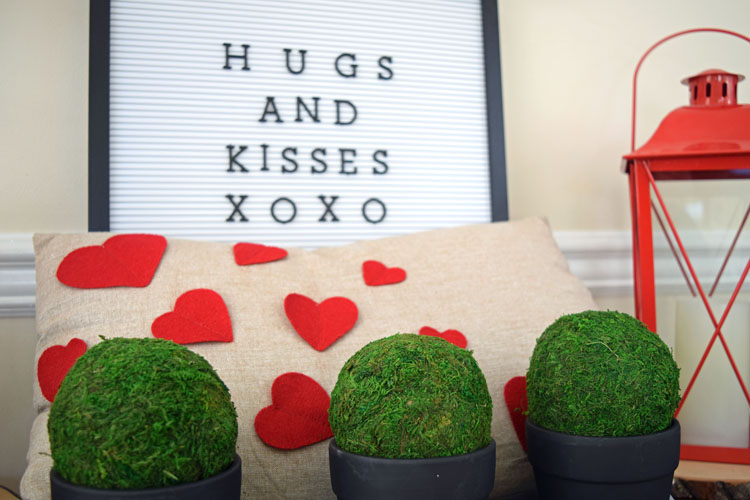 I love the look of my living room's Valentine's Day console table so much that I might have to keep it up even after Valentine's Day!
Here's wishing everyone a happy Valentine's Day!