Just for fun, MomHomeGuide.com has entered the Circle of Moms Top 25 Home Design Moms – 2012 contest. The contest will spotlight the best 25 mom bloggers who blog about home design and ways to create a stylish home for moms and kids. Today is the last day to vote, so we'd appreciate your vote! (At last look, MomHomeGuide was #54.)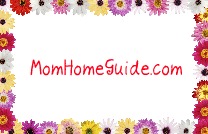 MomHomeGuide.com is new to the blog arena, but if you've been enjoying this blog, I'd appreciate it if you cast you vote for MomHomeGuide.com at Circle of Moms (MomHomeGuide.com is #99 among the entries). Voters can vote once per blog every 24 hours.
Thanks again for visiting MomHomeGuide.com, and thanks for your vote!