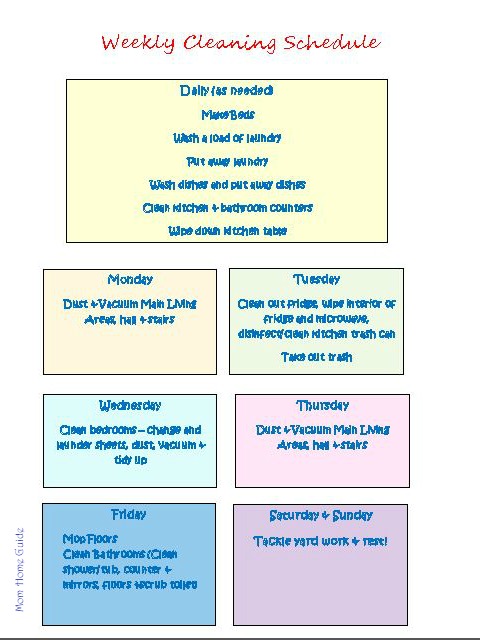 Hi, everyone! Now that the new school year has started, I have been making a concentrated effort to keep my life and home more organized. Part of that effort includes making my own free printables for myself and to share — I've been finding if I don't have my to-lists and chores on paper, I tend to forget them! LOL.
I recently made a free printable colorful chore chart for my tweens. My kids just got their own rooms this summer, so they are really excited about keeping their rooms neat and organized so they can have friends over and be proud to show off their rooms!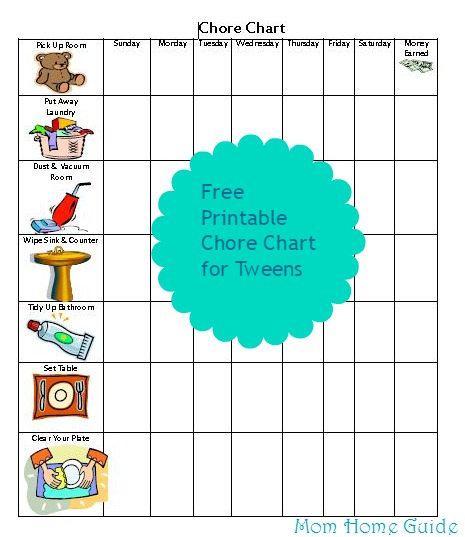 I most recently made myself a weekly cleaning schedule. Before I had my cleaning schedule, I found that there were areas of my home that I tended to clean frequently (like the downstairs living areas), and other areas that tended to get overlooked. (Like our carpeted stairs leading to the second level of our home, and the large upstairs carpeted hallway.) I am hoping that my new free printable cleaning schedule will help me to keep my entire home neat and organized!
This cleaning schedule is a pretty basic one — it covers each area of my home, so that everything will get some cleaning attention. I figure I will make an additional schedule later for more detailed tasks like decluttering and organizing closets!
Download Free Cleaning Schedule Printable
Feel free to get your own copy of my weekly cleaning schedule, by dowloading a copy of the schedule from Google Drive.
Looking for free printables to organize your life and your home? Let me know what you need, and I will see what I can do!
I am sharing this project at Hit Me With Your Best Shot, #36.