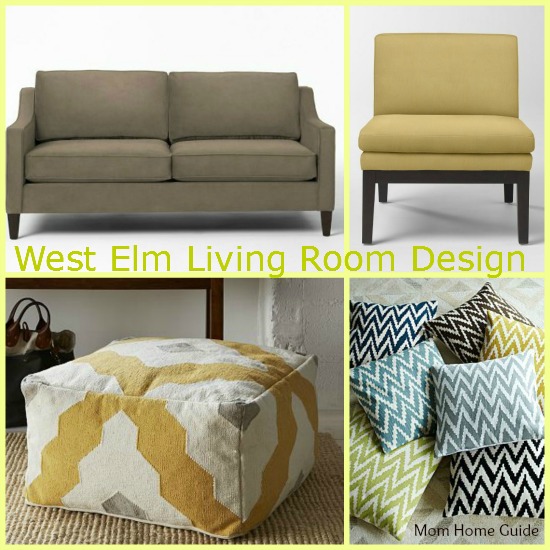 I am hoping to redecorate my home's living room, and I am so excited! For my Christmas gift, my husband made me a popsicle stick sofa (so cute) and said I could go shopping for a sofa. I can't wait! I've done a little shopping so far, and at the moment, I am crushing on West Elm! I love their modern color schemes and their small-scale furniture, which should work for my small living room. I am loving a yellow, brown and gray color scheme.
I have my eye on the Paidge sofa. Isn't it cute? At 72.5″w x 38.5″d x 34.5″h., I think it would fit well in my home's small 20 foot x 10 foot living room. The room already houses a piano and is the main traffic pattern for getting to the kitchen and the family room in our home, so the space really demands small-scale furniture. I think I'd like to get this sofa with the down cushions (more natural — instead of the foam) in the hazy taupe performance velvet. Currently, the sofa is priced at just about $1,300 (with the delivery charge) — not bad.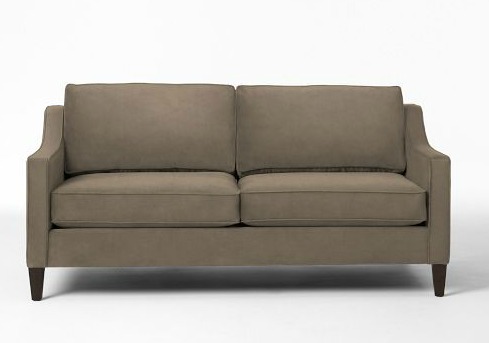 Yellow, Brown & Gray Color Scheme
The walls in my home's living room are a creamy yellow and their is beige carpeting, so I think a yellow, brown and gray color scheme would work perfectly! There are several fun West Elm items that I think would work perfectly in the room.
For one, I am loving West Elm's slipper chairs. At some point, I'd love to add a West Elm slipper chair in yellow or the horseradish print to the room. At just 25″w x 28″d x 30″h., the chair wouldn't take up much space and would provide extra comfortable seating. Adorable.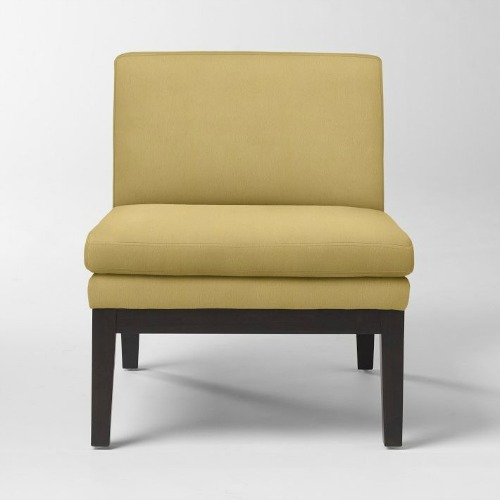 There are a lot of fun West Elm items that I could add to my chosen color scheme. For instance, an Adalusian wool Dhurrie rug in horizon would jazz up our plain, beige carpeting.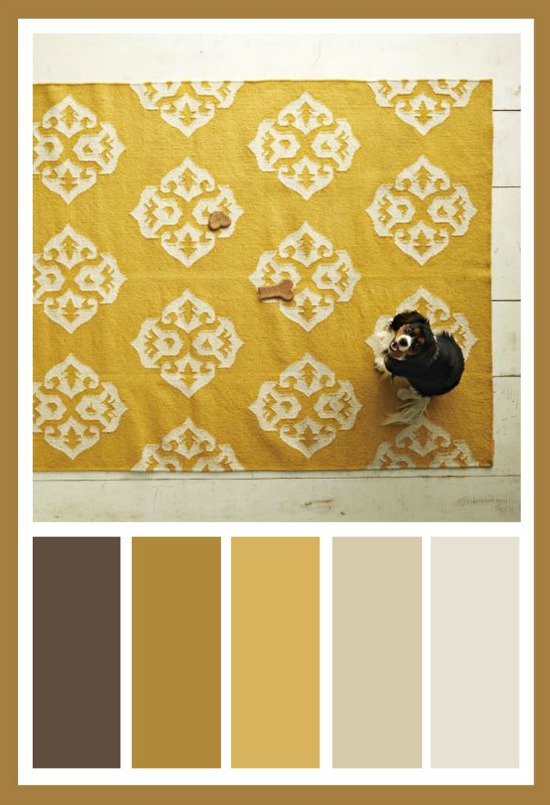 I think the West Elm Bazaar Pouf is just fabulous. In my space, it could serve as a foot rest, extra seating, or with a tray placed on top, as a place to rest one's drink.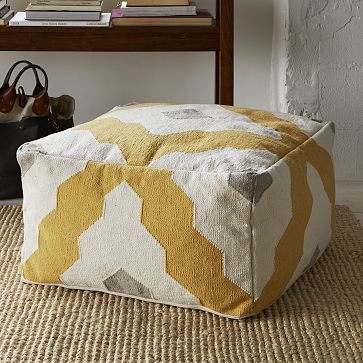 Living Room Throw Pillows
Lastly, I'd love to add some throw pillow to my new sofa. I really like the West Elm honeycomb crewel pillow cover in Golden Gate.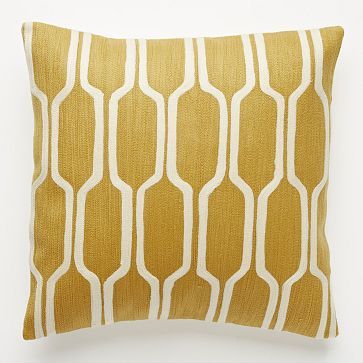 The chevron crewel pilllow in sable is also a lot of fun.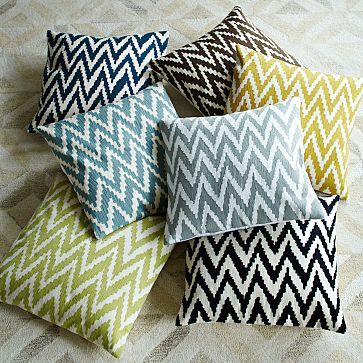 Now, I am just hoping that my husband will like this West Elm living room idea as much as I do! It's funny that I am loving this yellow-influenced color scheme … I've always thought I didn't like the color yellow that much. But it turns out, I don't like yellow in clothing (it doesn't flatter me), but I am obsessed with it in decor — it is such a fun, happy color for a family home.
I'll have to start saving my pennies … or hope for a really big West Elm gift certificate! 😉
What do you think of this West Elm living room design? Let me know in the comments!
You Might Also Like