Thanks to Treetopia for sponsoring this post. I received a Christmas tree in exchange for my honest review. All opinions expressed in this post are 100% my own.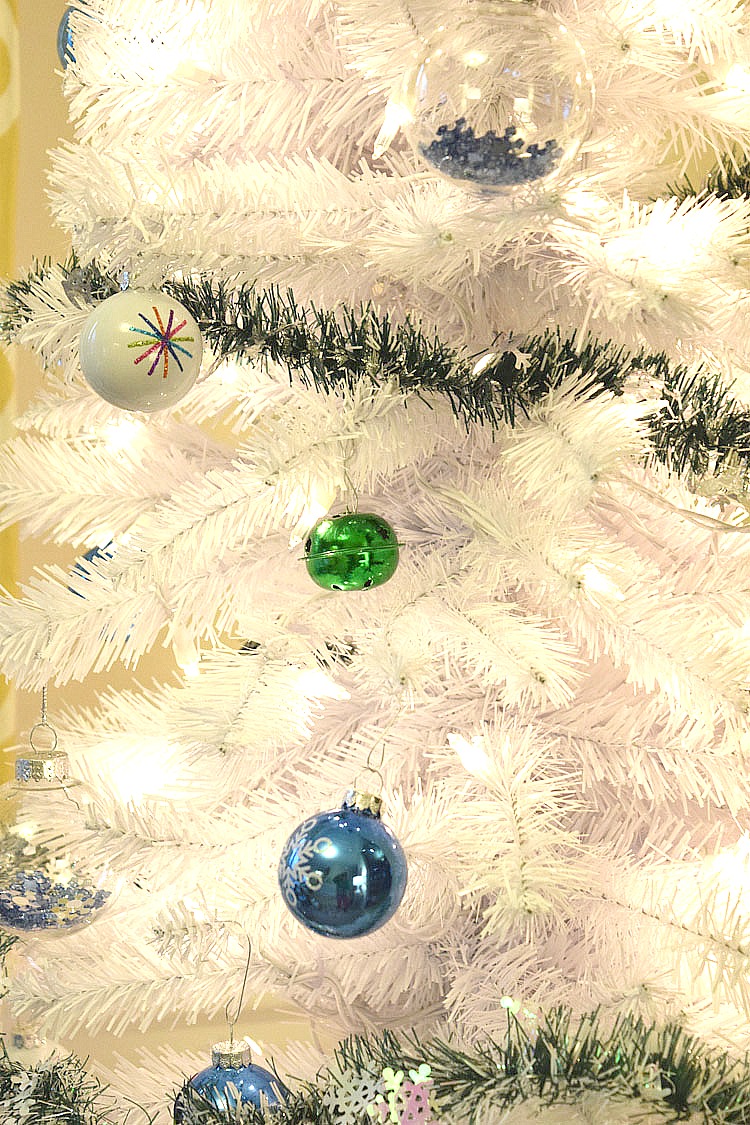 Today is a fun day — I am sharing with you my family's brand-new white Christmas tree as part of Treetopia's White Tree Mystery Campaign and giveaway!
Treetopia sent white Christmas trees to me and several other bloggers. They asked all of us to decorate our trees. It's up to you to visit Treetopia and guess which of Treetopia's White Christmas trees I decorated! Leave your guess as a comment on this post. Treetopia will select a winner from the correct guesses and will award the winner a $100 Treetopia gift card! You have 4 days to leave your guesses!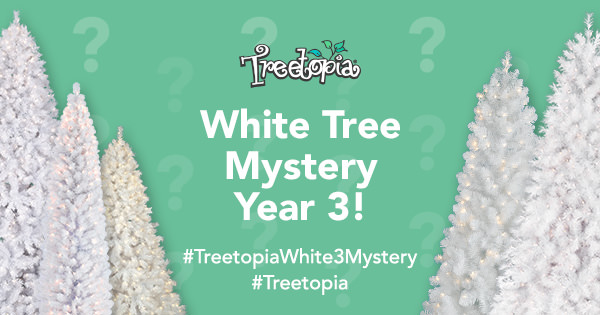 Treetopia is a producer of the largest selection of colorful Christmas Trees, and has white Christmas trees of all heights, shapes and sizes. Treetopia also offers Christmas trees in a rainbow of colors, from green, to red to even pink!
Pre-Lit White Christmas Tree
I have long wanted a second tree for my home. My family has an artificial green Christmas tree that we put up in our home's family room. I've always wanted a tree for my home's living room, which is in the front of our home. I also have always wanted a theme tree — our regular Christmas tree is filled with ornaments that we've collected over the years. I love all our family ornaments, but I've always thought it would be fun to have a themed Christmas tree with a set color scheme or theme.
So, for my new white Christmas tree, I went with the colors green and blue and decorated the tree with snowman and penguin ornaments. I found these cute little snowmen ornaments first.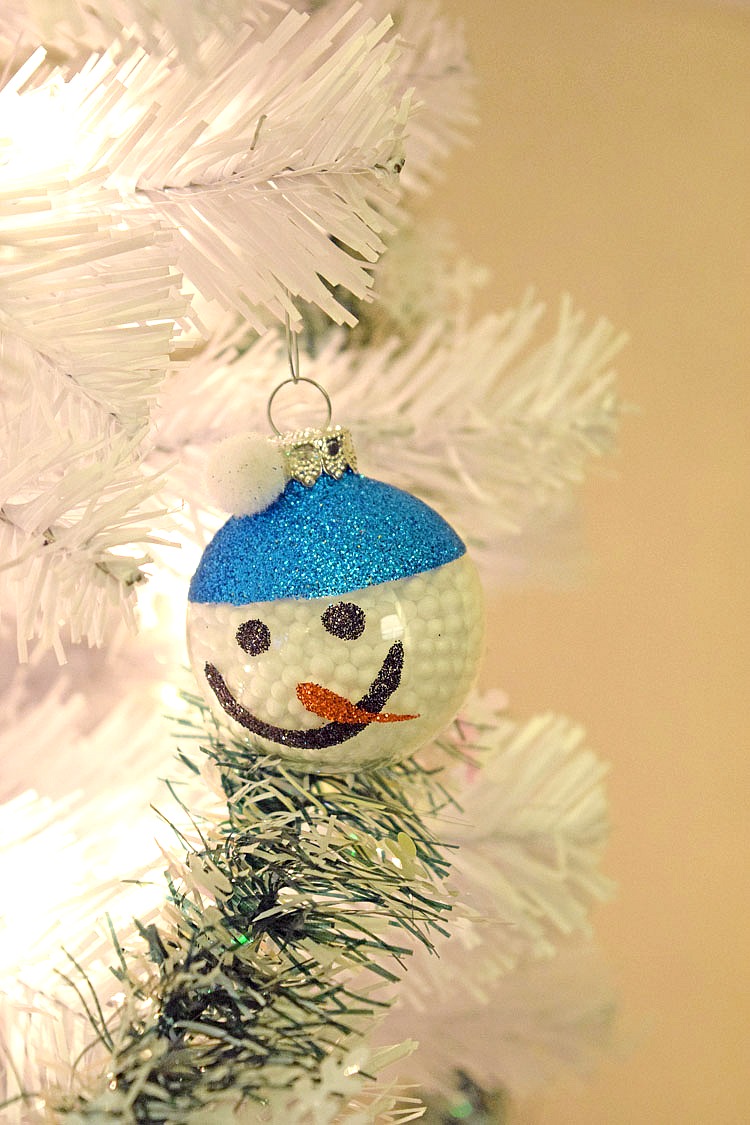 I think these penguin ornaments are adorable, too!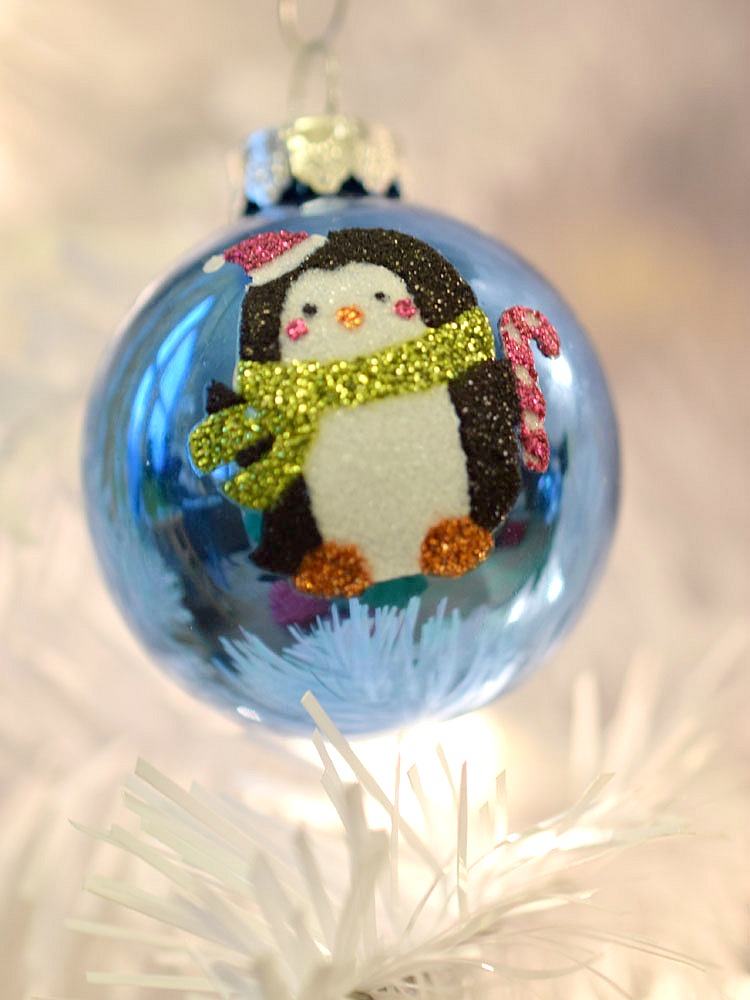 The penguin and snowmen ornaments also came with some snowflake ornaments.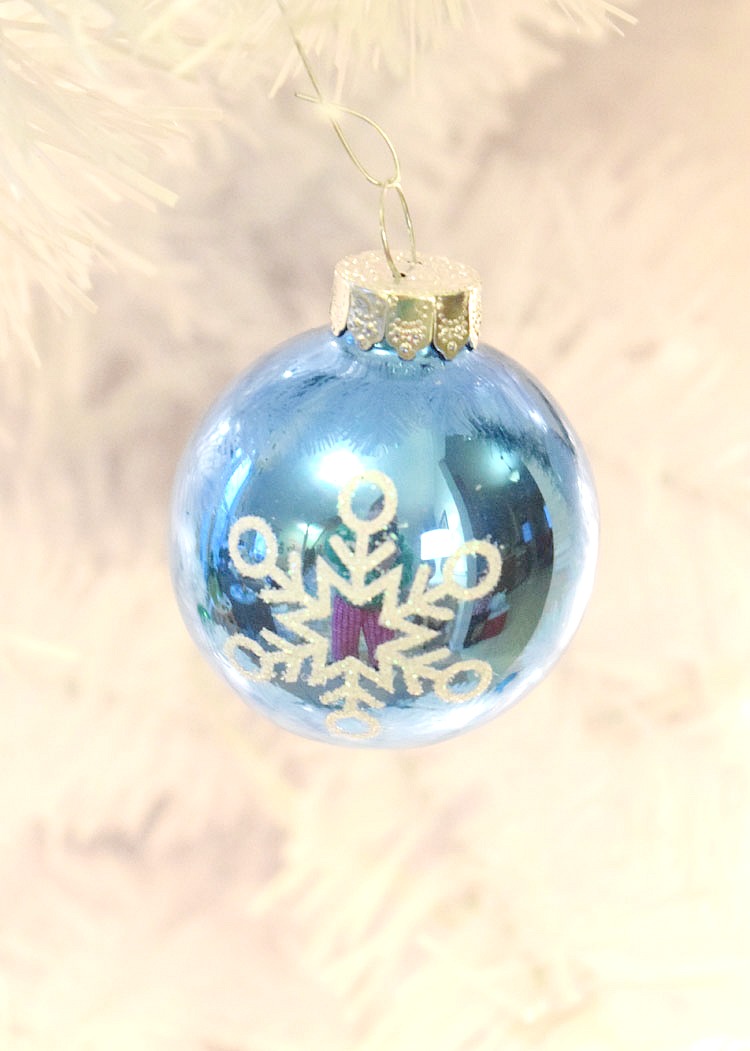 These ornaments were included with the snowman and penguin ornaments.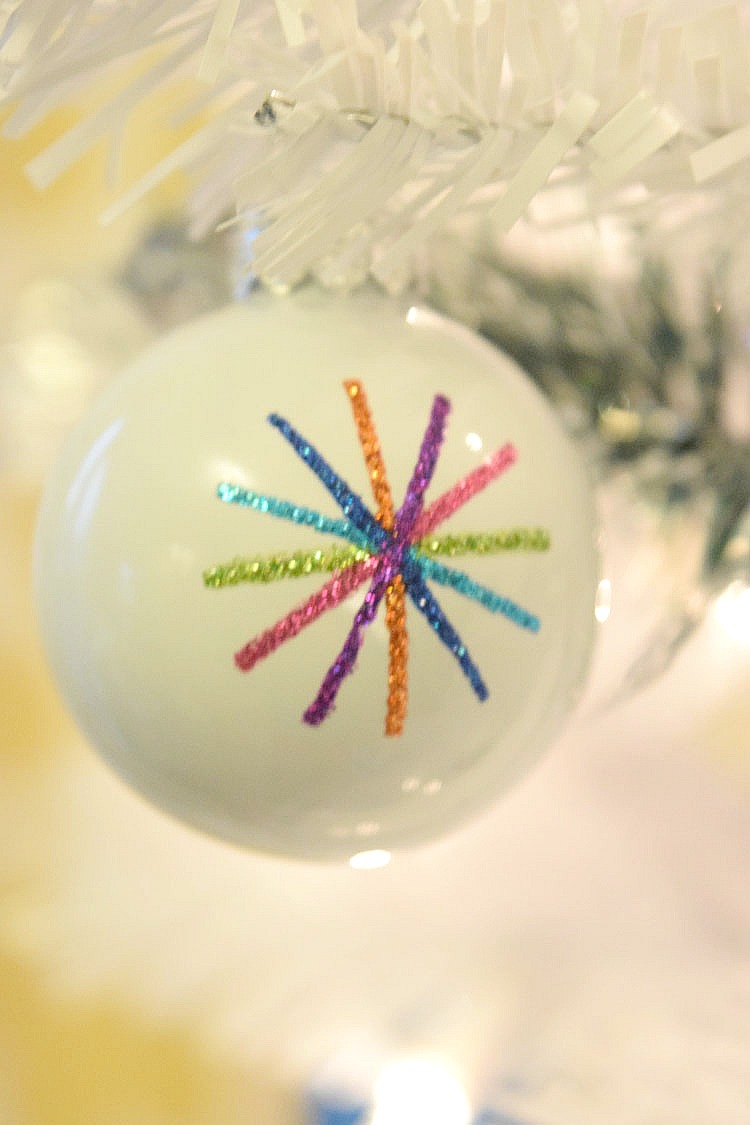 The best part is that I spent little money on the tree. I purchased two small boxes of ornaments. I also got a pack of green jingle bell ornaments and some white-frosted evergreen garland from the dollar store. The star on top of my new tree is from the dollar store, too!
At the dollar store I also picked up round plastic balls that I filled with snowflake scatters for my own DIY ornaments. My kids filled the ornaments for me.
Quick Christmas Tree Assembly
What I really love about my new white Christmas tree is that it is pre-lit and easy to put up. One of my daughters helped me assemble my new tree. We were able to have the tree up and lit in 15 minutes! The tree comes in just three parts, and to light the tree, all I did was plug each part together and then plug the tree into an outlet. With one press of the switch on the tree's electrical cord, the tree was lit! I love that the tree has an easy switch to turn the tree on and off.
Christmas Tree Giveaway
My family's new tree fits perfectly in my narrow living room. With the living room furniture and the piano that's in the living room, there isn't that much room for a Christmas tree.The new tree from Treetopia fits perfectly, though! We put the tree in the corner of our living room, and it looks like it was made for the space.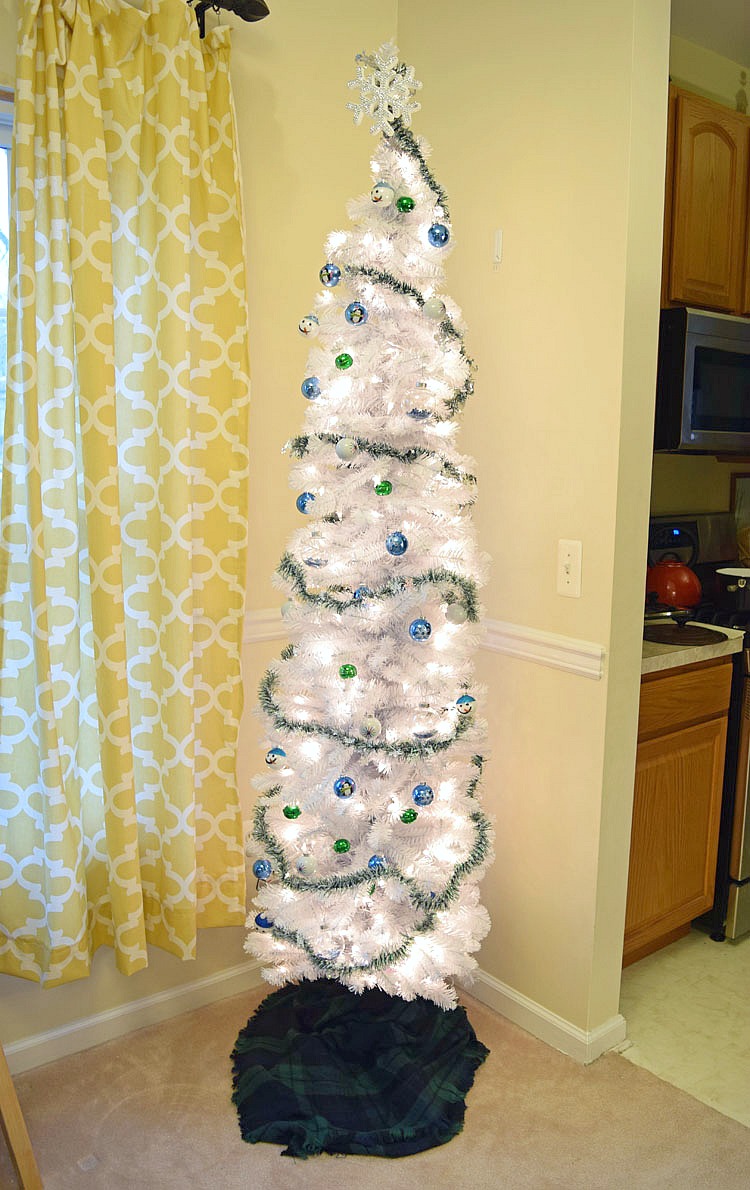 I wrapped a simple blanket around the tree, but I want to craft a tree skirt from that scarf for the tree. Stay tuned!
Don't forget to leave your guess as to which white Christmas tree from Treetopia.com I decorated. This is another look at my new white Christmas tree.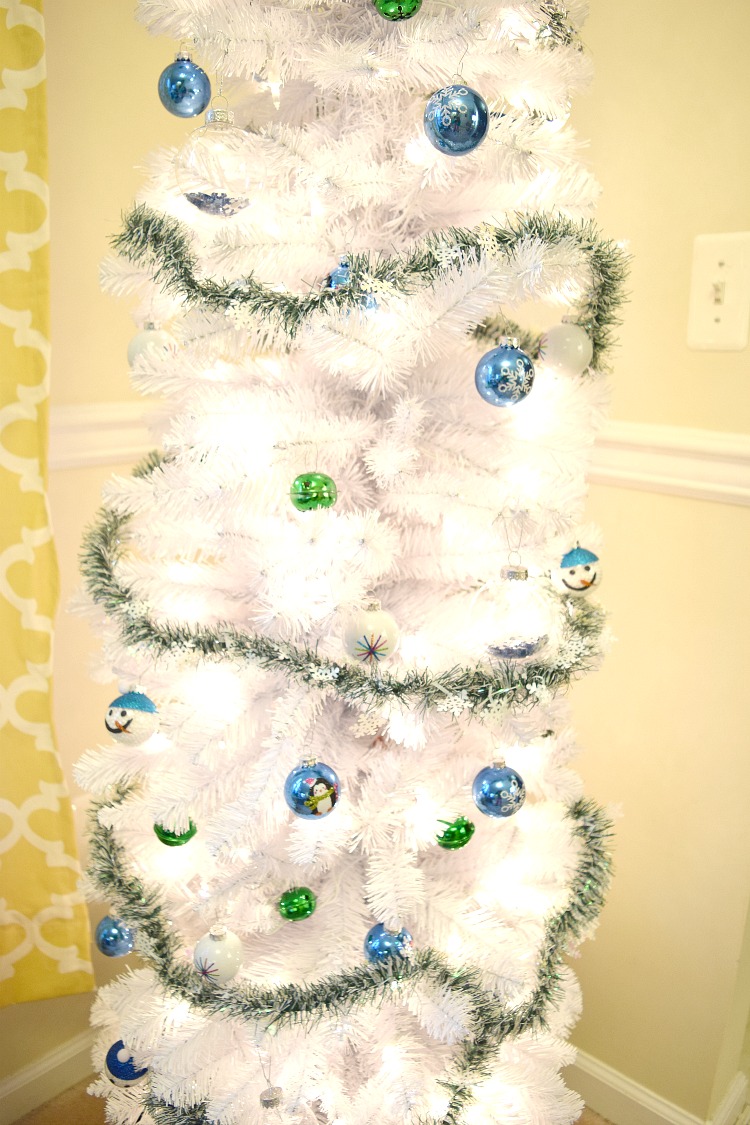 Comment on this post with your guess to get your entry in for a $100 gift card to Treetopia.com! (Treetopia.com will be selecting the winner and will be providing the gift card.) Good luck!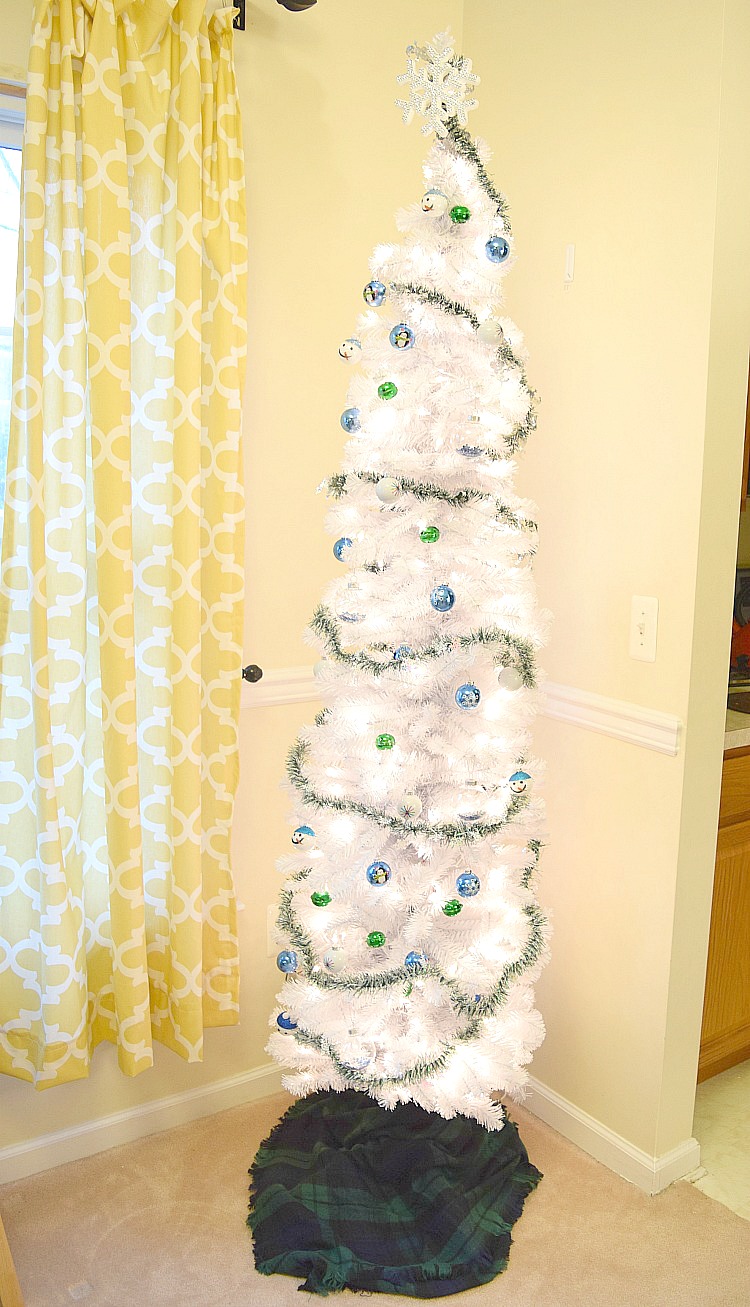 And the Winner Is…
Treetopia has picked a winner for this giveaway! Sarah Cool was chosen as the winner for her correct guess of the Skim Milk White Pencil Tree! Congratulations!