This post contains a FabFitFun Referral Link.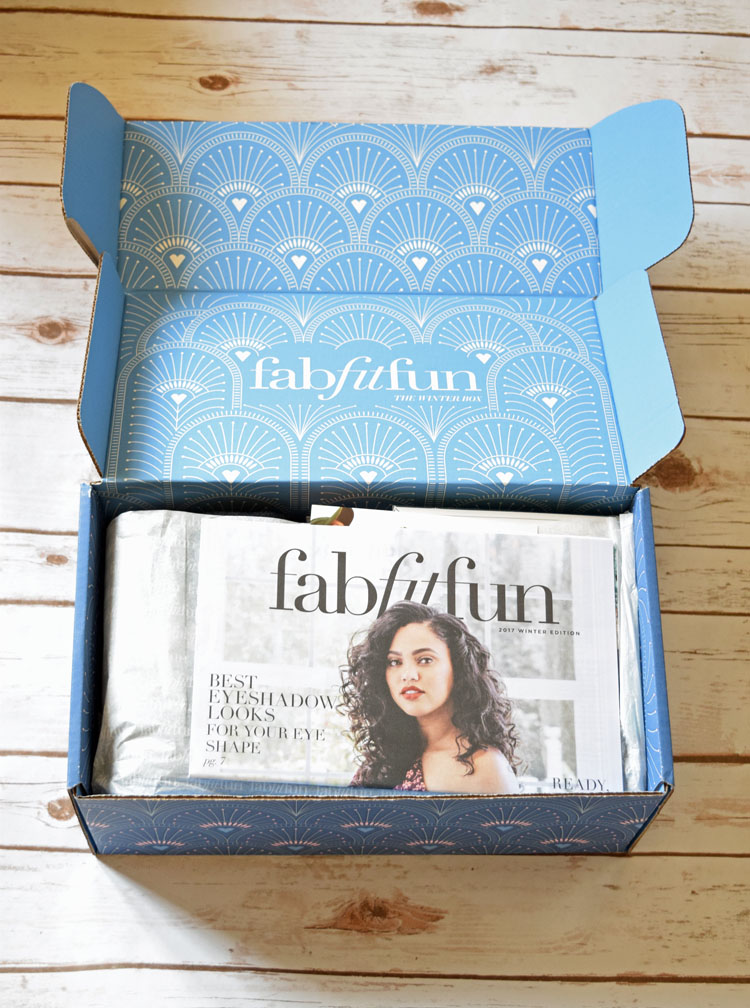 This year I paid for a subscription to the FabFitFun beauty, fitness and lifestyle box. It's been a lot of fun! The boxes are $49.99 a quarter, and you can order four of them a year. Each box is filled with surprises of various full-sized cosmetics, fashion items and personal products. The boxes are also available through a yearly subscription of $179.99.
I love receiving my box every quarter and discovering the fun surprises inside!
If you use my referral link, you can get $10 off your first FabFitFun box!
Winter 2018 FabFitFun Box
I received my Winter 2017 FabFitFun Box in early December. Of the five FabFitFun boxes I've received, it's my favorite! I always love the boxes — each quarter's box has a different design.
On the top of my box, I found my FabFitFun newsletter. The newsletter describes all the products I have received, how to best style or use the products, and gives information on the designers behind the products.
BB Dakota Poncho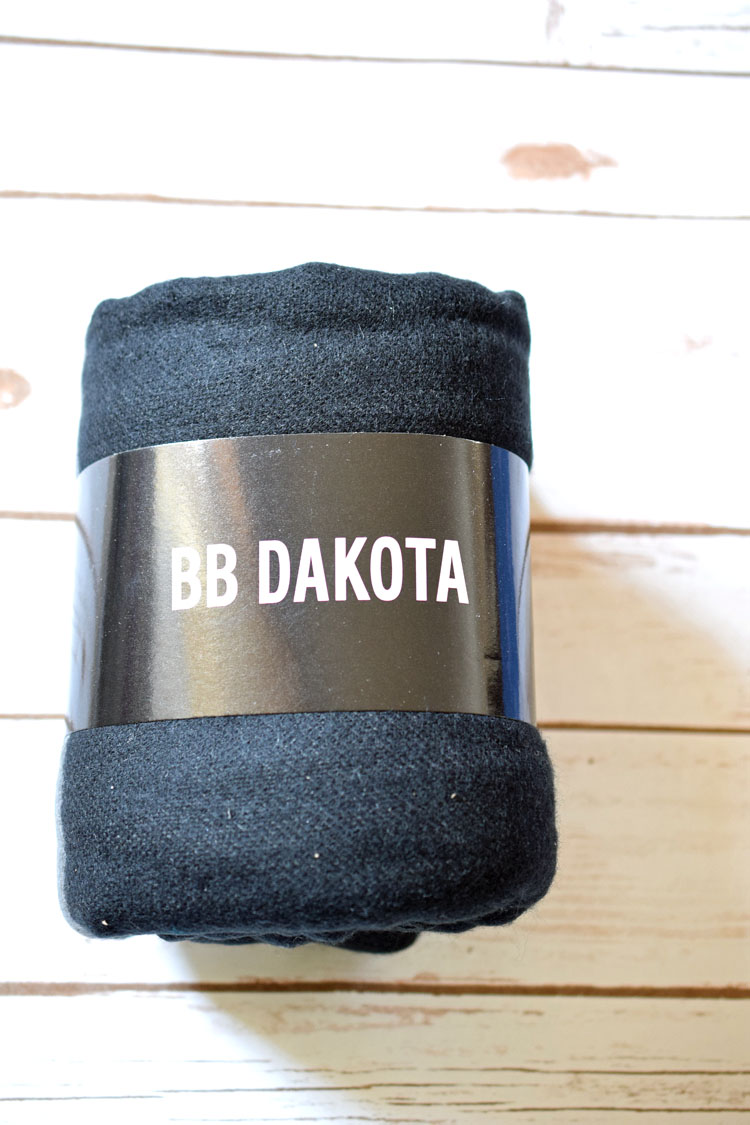 My favorite item in the box is the BB Dakota Poncho in Black( $70 retail value). Since I'm a select FabFitFun member (annual subscriber), I got to choose the color of my poncho.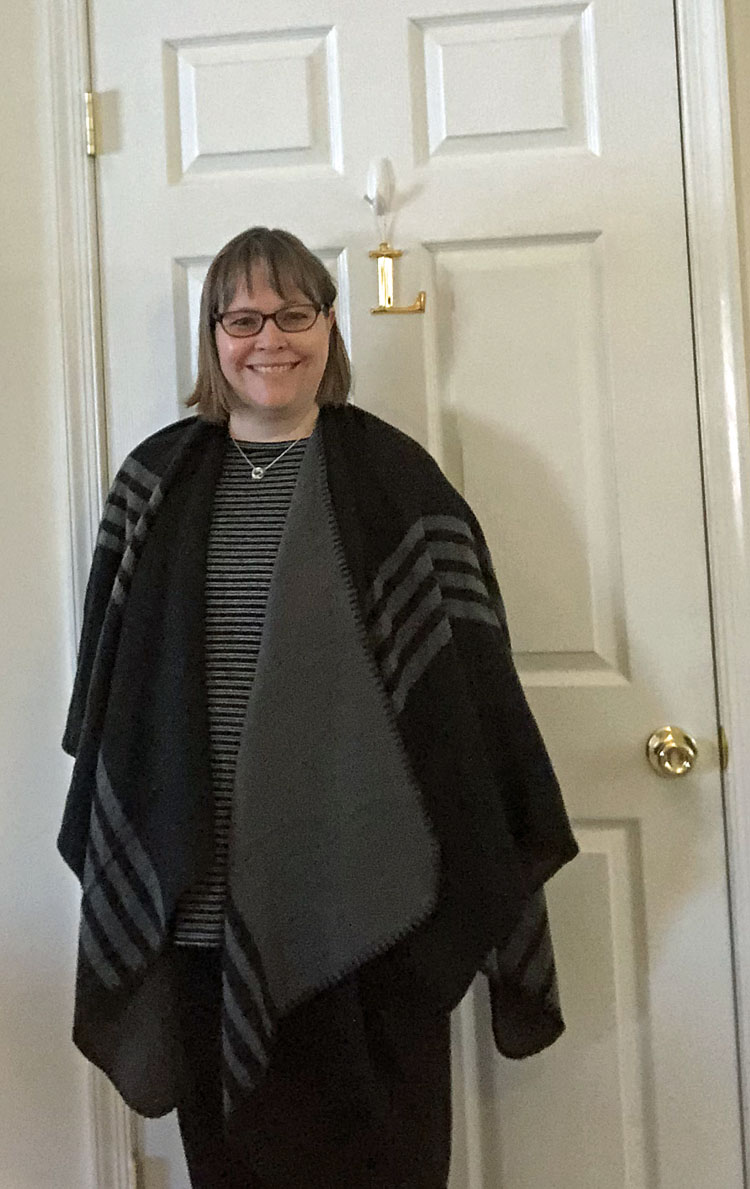 I chose black — it's reversible, with a gray pattern on the alternate side.I like the softness of the poncho, the blanket stitching on its edges and how warm it is. It's a very versatile wrap.
FFFTV Fitness Ball with Jillian Michaels Videos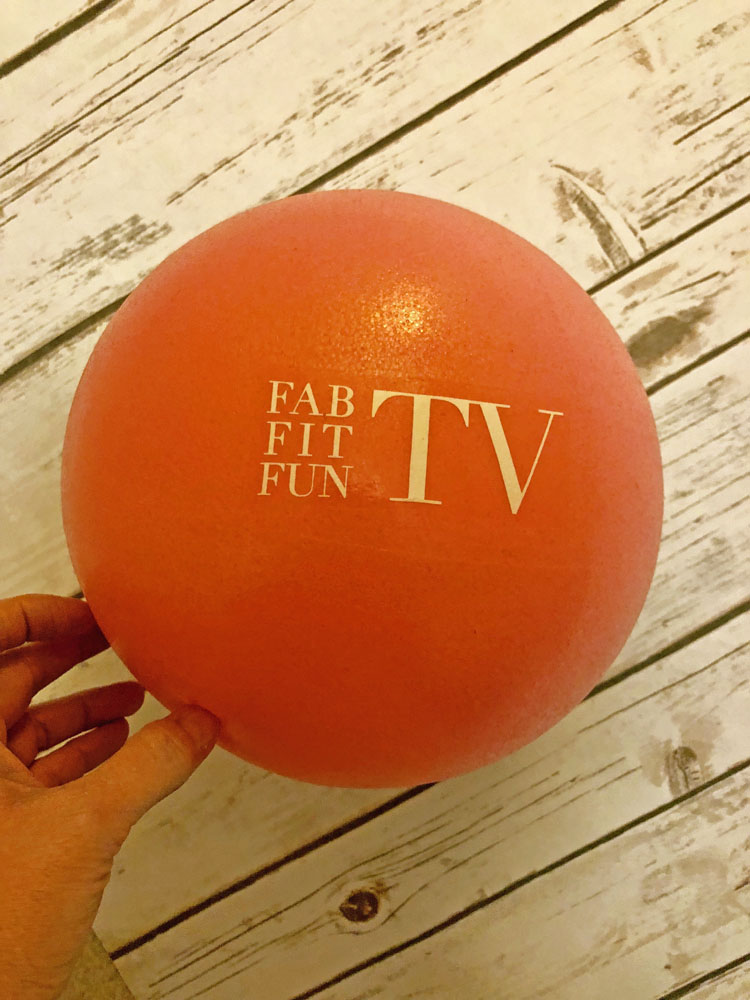 The FFFTV Fitness Ball  ($16) that came in the box is super handy for home workouts. I can use the ball for a set of Jillian Michaels workout videos made exclusively for FabFitFun members. I am hoping to do these workouts with my daughter. We have been trying to do one exercise video together a day since Christmas.
Homemade by Ayesha Curry Mug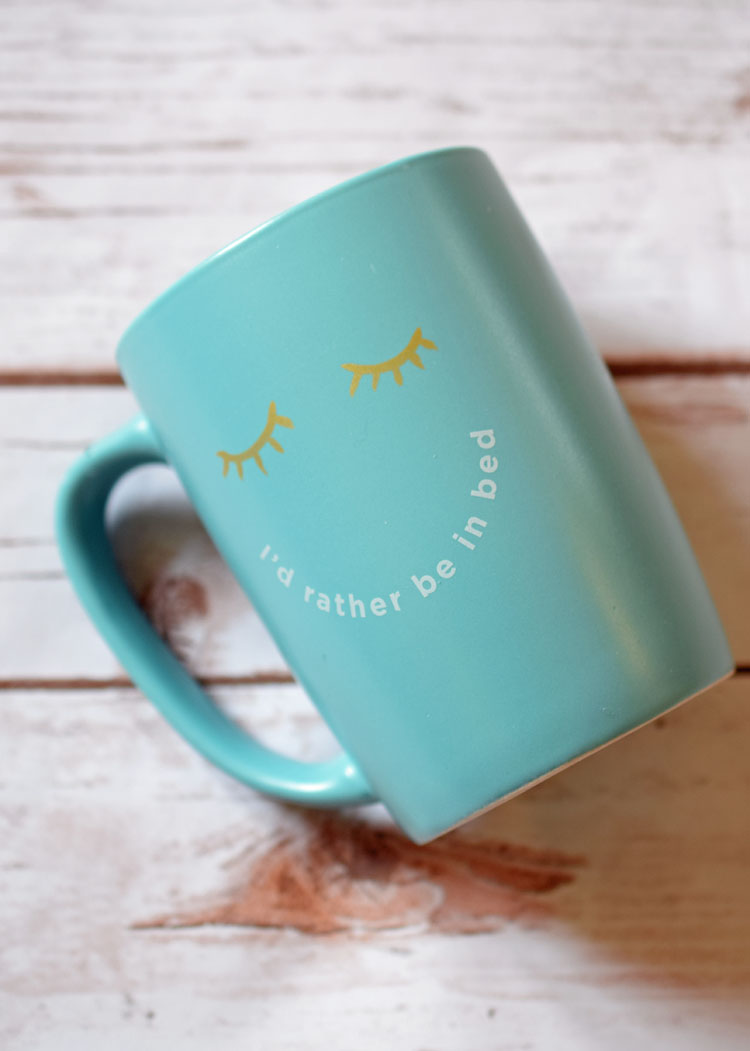 I also really love the Homemade by Ayesha Curry ceramic mug ($16). The mug I received is a pretty minty green and features the saying, "I'd rather be in bed." FabFitFun randomly sent me this mug, but the color and sentiment suits me (a non-morning person) perfectly.
Pointe Studio Aloe Infused Cozy Socks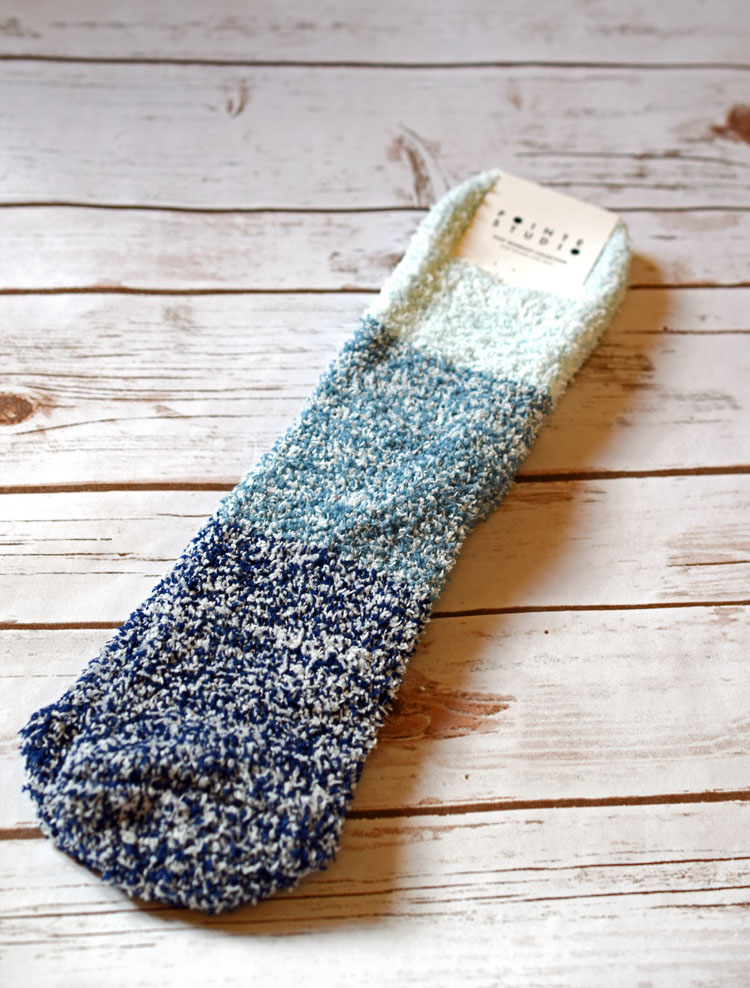 Another fave of mine from the winter box is the Pointe Studio Aloe Infused Cozy Socks ($19). The socks really are cozy and are the perfect remedy to dry winter skin. I received an ombré blue pair. If you wash them in cold water and tumble dry them on low, they are supposed to last 25-30 washes. They've been very comfy during this month's frigid temperatures!
DOUCCE Freematic Eyeshadow Pro Palette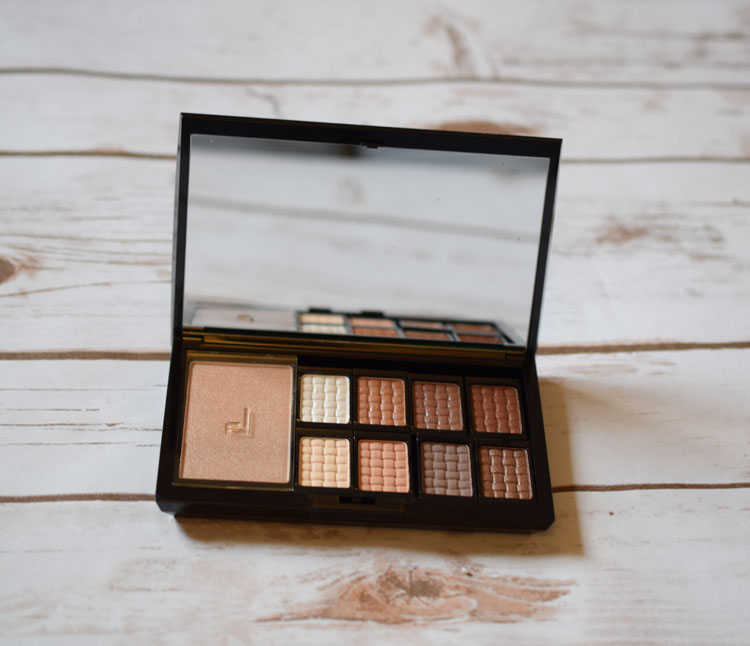 The DOUCCE Freematic Eyeshadow  Pro Palette in Nude ($70) is another item in which I made a color choice. (The other option was in Smokey.) My nude palette includes various shades of warm brown, which is perfect for me. The palette includes a collection of both matte and shimmer shadows, plus a highlighter. The compact is also magnetic — each color can be taken out or moved about in the compact.
AHAVA Mineral Hand Cream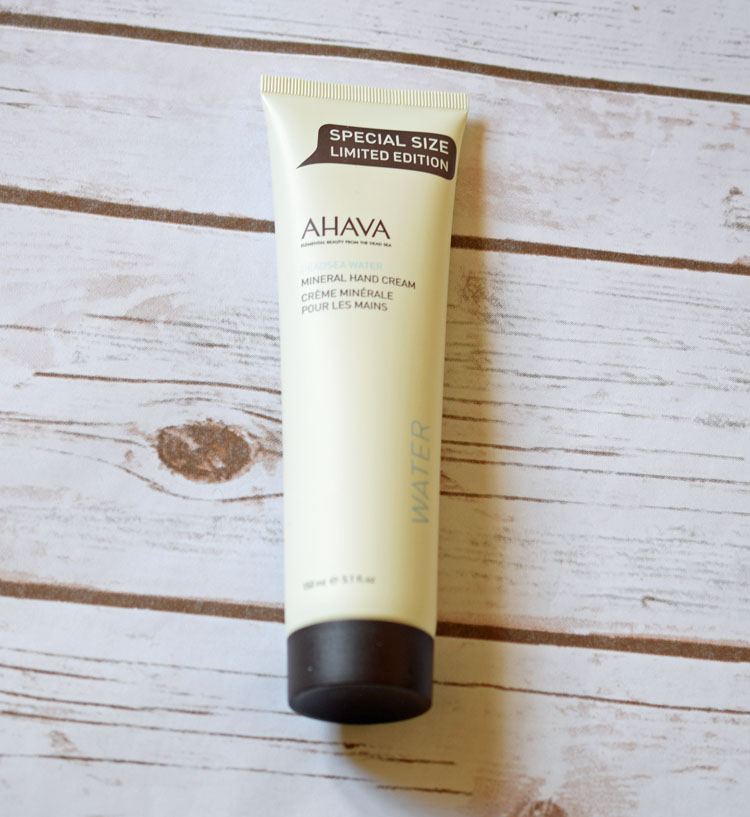 The super rich and hydrating AHAVA Mineral Hand Cream ($33) also arrived in my winter FabFitFun box. With it's Dead Sea minerals, it's super soothing for my dry skin. I have been using this cream a lot the past few weeks.
8 Other Reasons Nine Lives Choker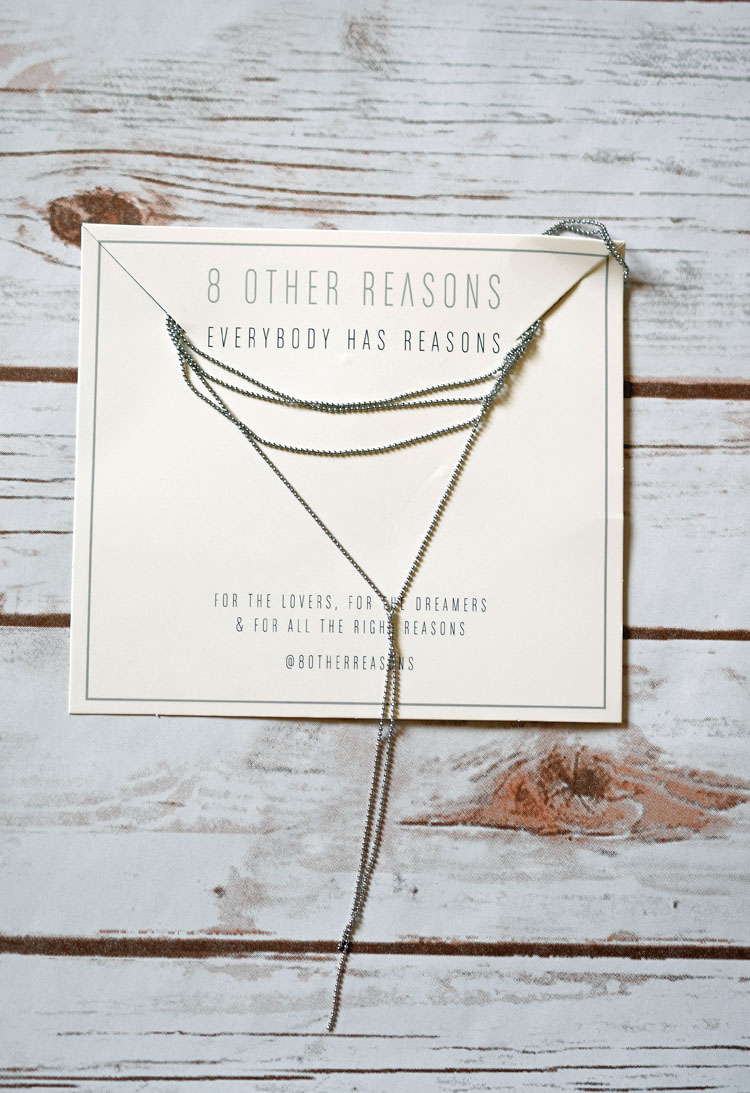 I love the 8 Other Reasons Nine Lives Choker ($19) that I chose in silver from my box. I like the layered look with its multiple strands. I wore this necklace on Christmas day.
Kate Somerville ExfoliKate Intensive Exfoliating Treatment
I gifted the Kate Somerville ExfoliKate Intensive Exfoliating Treatment ($75) on Christmas to my daughter. She was happy to receive it. (I can't use the product because of my allergies.) The product includes papaya, pumpkin and pineapple enzymes to improve the look of skin and pores.
Grace & Stella Anti-Wrinkle Energizing Eye Masks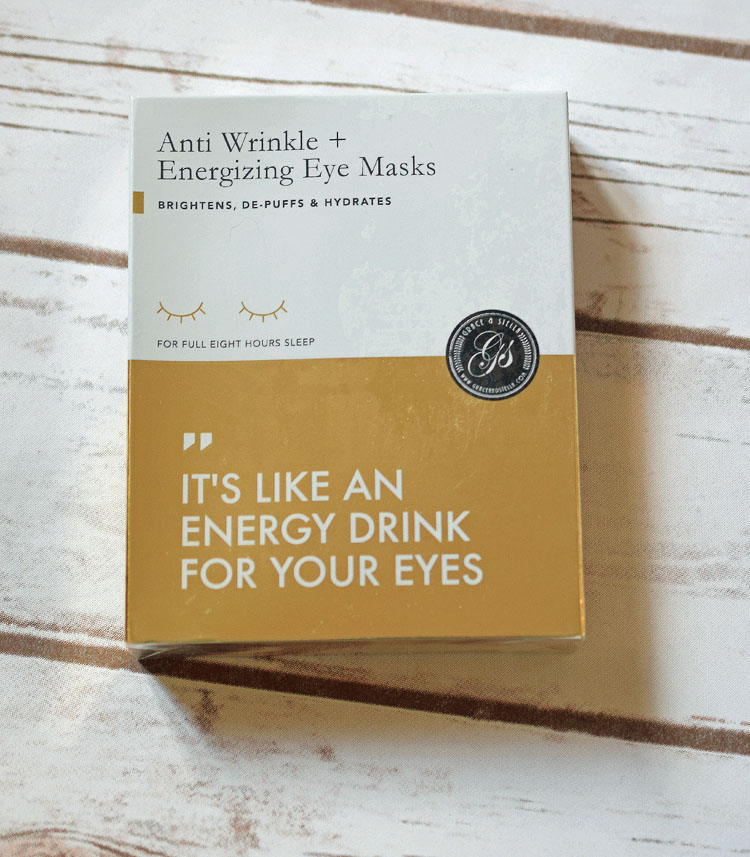 I haven't tried the Grace & Stella Anti-Wrinkle Energizing Eye Masks  ($16.00) yet. I'm thinking I might share them with the daughter I gifted the exfoliating treatment to. We can put on the face masks together. These face masks are supposed to help alleviate dark circles, puffy eye bags, fine lines and general fatigue around the eyes. I have all of these issues, so I'm looking forward to trying these!
The total retail value of this box is an amazing $373!
Don't forget, if you use my referral link, you can get $10 off your first FabFitFun box!