This shop has been compensated by Collective Bias, Inc. and its advertiser. All opinions are mine alone. #LoveAmericanHome #CollectiveBias
*This post contains affiliate links.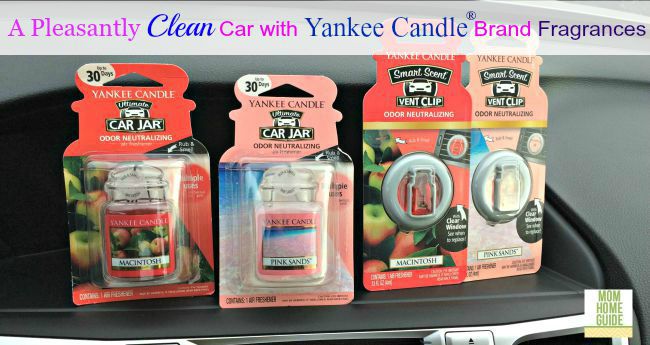 The weather has been beautiful here in New Jersey! My daughters and I have been looking to spend as much time outdoors as possible! My family's two cars were severely in need of some cleaning, so my kids offered to help me wash the car. When I agreed to let them help, they were so excited! It turns out it's not so hard to DIY detail a car. (Especially when your kids lend a hand!)
Needed Supplies
Before we got started, I gathered up everything we would need to clean the interior and the exterior of my family's two cars. This is what we used:
Shop-Vac Wet/Dry Vac
Large Bucket (4 gallons or so)
Automotive Wash Sponges
Car Wash Solution
Liquid Car Wax
Microfiber Cleaning Cloths
Auto Protectant Wipes
Soft Rags
Window Cleaning Solution
How to DIY Detail a Car
Before my kids and I got to washing the cars, I vacuumed the inside of both autos. I am still recuperating from a foot surgery I had in July, so the cars hadn't been vacuumed in a while. You can see from the picture below how messy the car was!
When I vacuum the cars, I use my family's Shop-Vac Wet/Dry Vac
. The vac is very sturdy, which is great, because I often wind up vacuuming gravel out of my car! The wet/dry vac does a wonderful job — plus I don't have to haul my regular vacuum outdoors, so that's a good thing!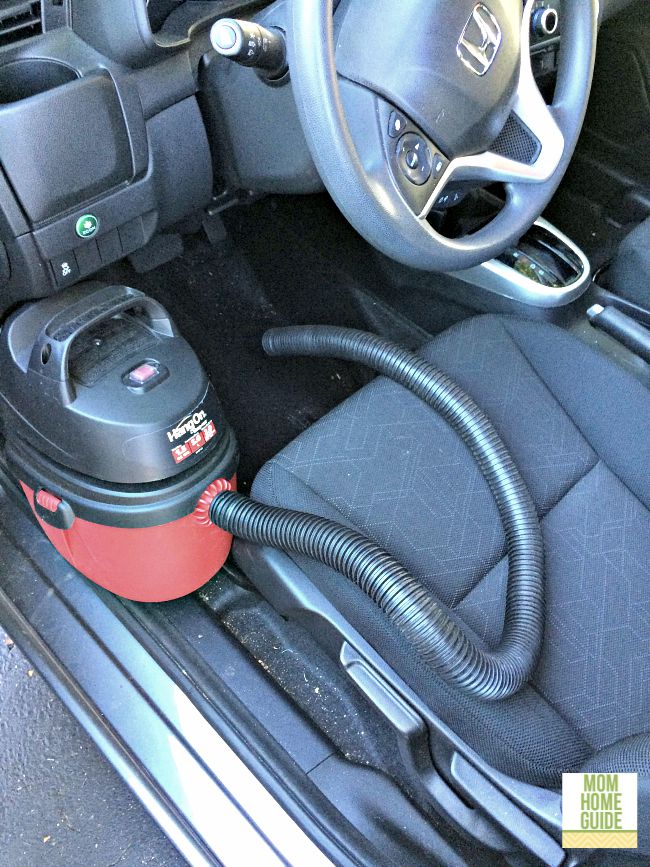 After I vacuumed both cars, I cleaned the dusty dashboards for both cars with some auto protectant wipes. The wipes pick up the dust and give a nice shine to the dashboard and other hard surfaces in my family's cars. I also used glass cleaner to clean the interior sides of the windows and the mirrors of the cars.
I also took our rubber car mats out of the cars and sprayed them down with a hose. I then set them out in the sun to dry.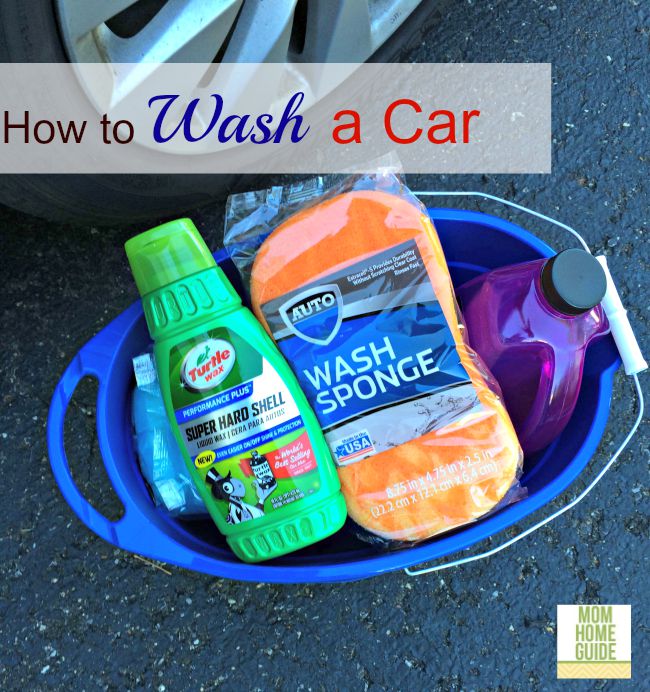 Then it was time for the fun part — washing the cars! Following the instructions on the bottle of car wash solution, I dumped a few capfuls of the solution into a bucket of water and made a bucket full of soapy, sudsy water — much to my kids' delight! After that, my kids and I scrubbed down each car with the soft sponges and the soapy water, being sure to scrub down all exterior surfaces, including the hubcaps.
Then we got out the hose, and sprayed off all the soap. My kids sprayed each other a little bit because … it's fun! We then got out our microfiber cloths and dried off the cars.
We added extra shine to our cars by spraying the exterior of the cars with liquid car wax. We simply rubbed the car wax on and buffed the cars with our microfiber cloths until both cars were shiny!
Adding Scent – the Final Step to Clean
My family puts our cars through a lot. The vehicles get filled with sweaty and grimy cross country gear, and we tend to buy a lot of takeout with strong scents. So there are times that our cars don't have the best aroma.
So I really love how I can make my family's cars pleasantly fragrant in minutes with Yankee Candle® Brand fragrances! I went to my local Walmart and picked out Yankee Candle® brand Smart Scent Vent Clips and Car Jar Ultimates in Macintosh and Pink Sands. I love the clean citrus fragrance of the Yankee Candle® brand Pink Sands products and the crisp apple fragrance of the Yankee Candle® brand Macintosh products! The Smart Scent Vent Clips and the Car Jar Ultimates were under $5 each. Not bad for weeks' worth of wonderful fragrance!
I stashed my Pink Sands Yankee Candle® fragrances in my car's glove department for later, and decided to use the Macintosh Yankee Candle® brand products now — gotta celebrate fall!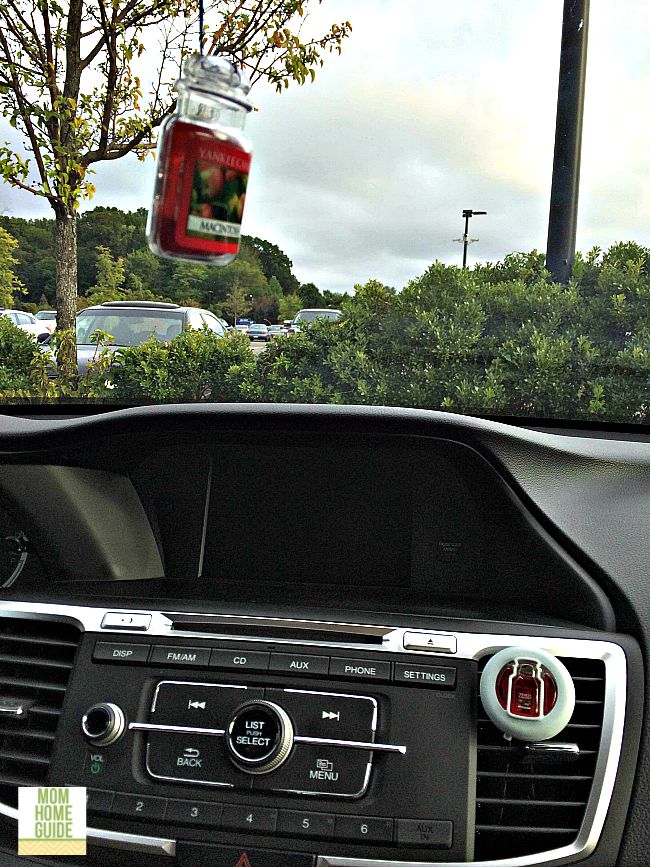 A few days ago my car's interior had the aroma of Korean takeout food (and perhaps running shoes), but now, it has the pleasant small scent of delicious apples! The scent is so fresh and relaxing!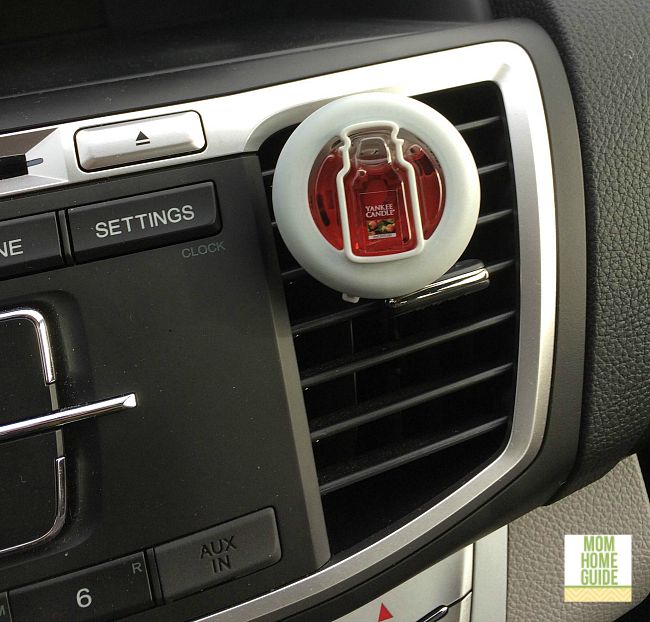 I found the Yankee Candle® brand products in the auto fragrance section of my local Walmart. I am glad the products are at my local Walmart — it's so close to home and everything is easy to find. All I had to do was walk straight back to my store's auto fragrance section, and everything was right there! You can see what Yankee Candle® brand fragrances are available at Walmart at the Walmart assortment page.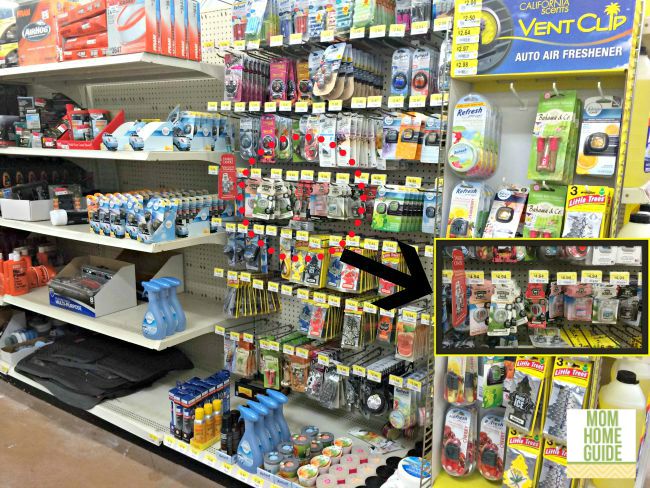 I know I will be back to my local Walmart in a few weeks to pick up some more Yankee Candle® brand fragrances for my car! I love driving in my car when it has such a beautiful fresh scent!
Among the Yankee Candle® brand products featured on Walmart assortment page, what would you choose for your car?