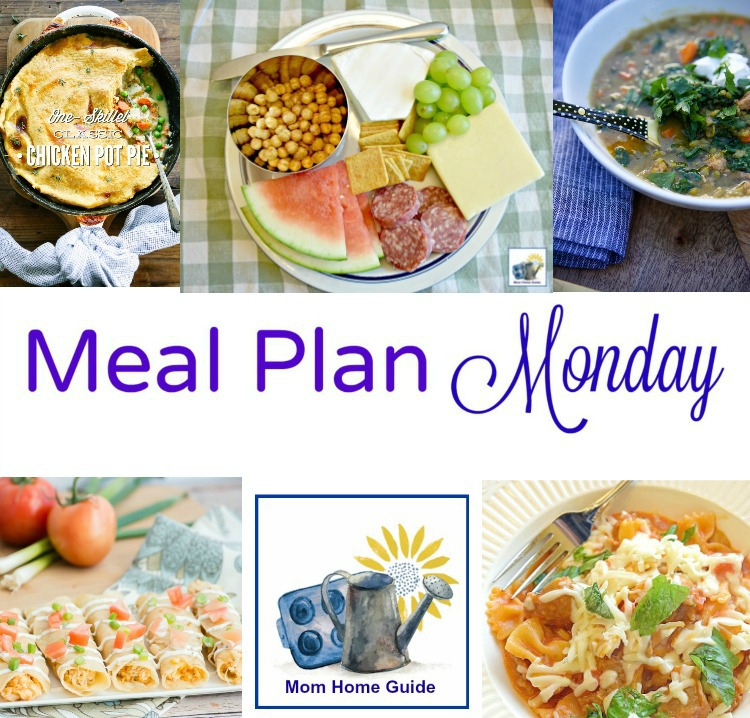 Welcome to Meal Plan Monday! Every Monday I share recipes from some of my favorite bloggers for delicious and easy weeknight meals!
One-Pot Cheesy Pasta and Sausage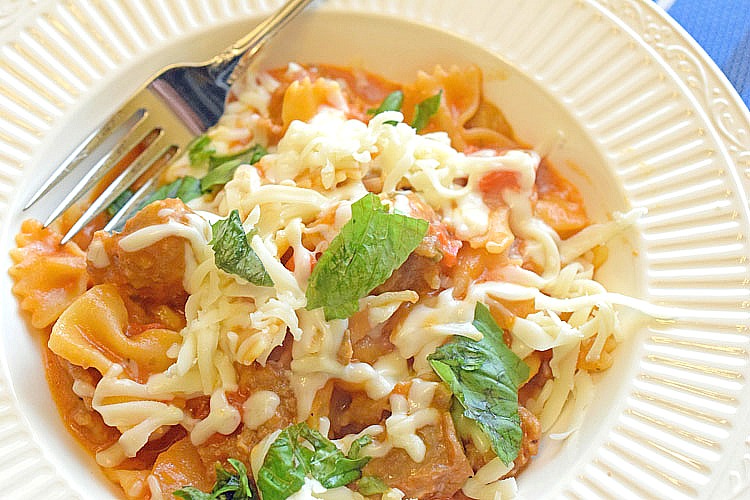 This dish is by me, but I had to throw this in! I made this one-pot cheesy pasta and sausage dish a few weeks ago for my family, and they loved it! My kids want me to make this again. This dish is rich and hearty and is easy to make!
One-Skillet Chicken Pot Pie
I've never made a chicken pot pie before, but I think I could make this One-Skillet Chicken Pot Pie recipe by Live Simply. You use a pre-made pie crust for the top of the pie, and you make the whole thing on your stove in a skillet! So easy.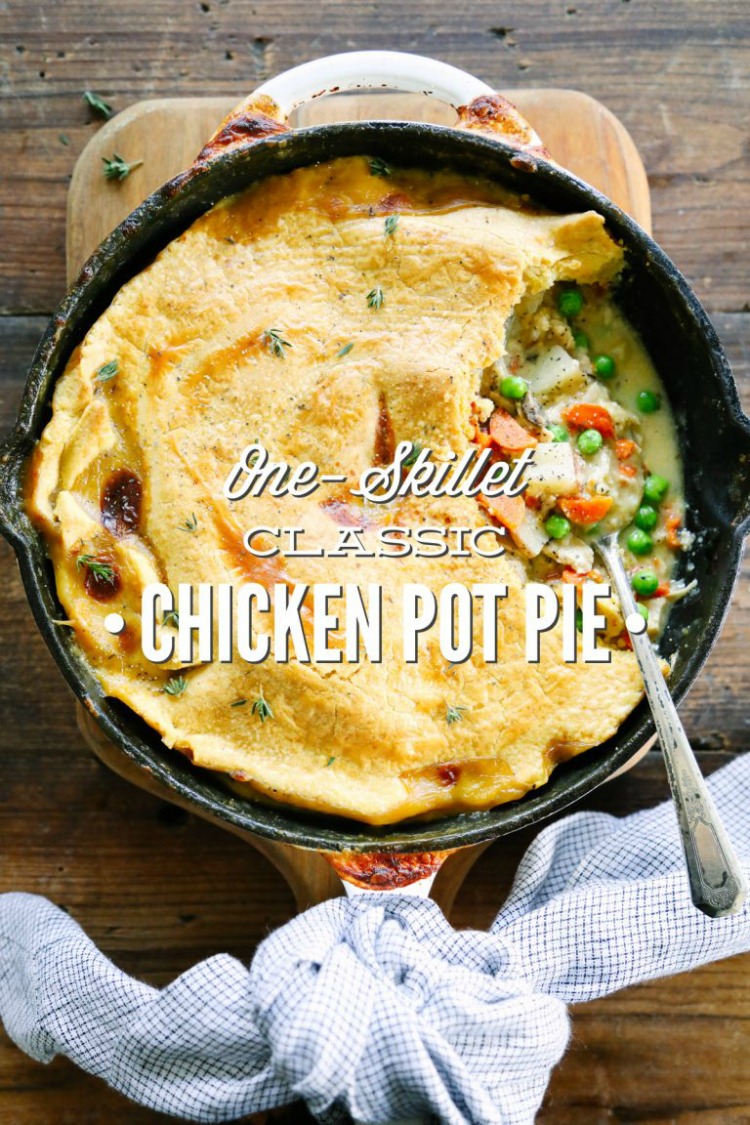 Buffalo Chicken Taquitos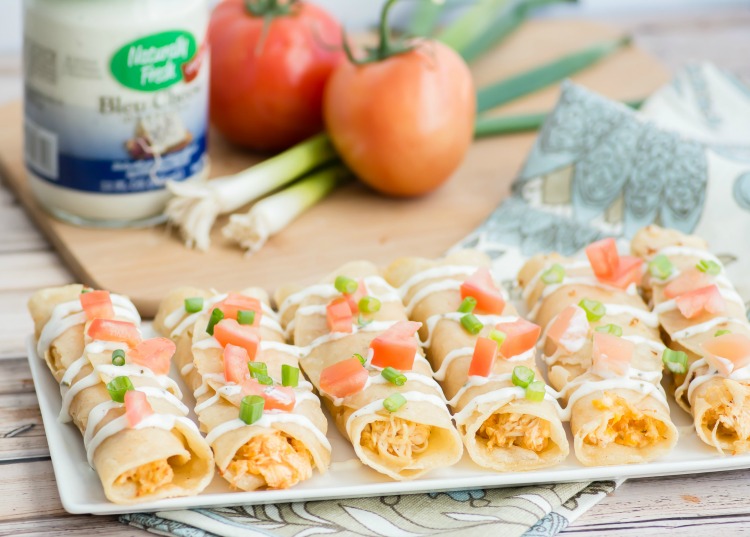 This recipe for Buffalo Chicken Taquitos by Almost Super Mom only requires a few ingredients and should only take minutes to make!
Smoked Sausage and Split Pea Soup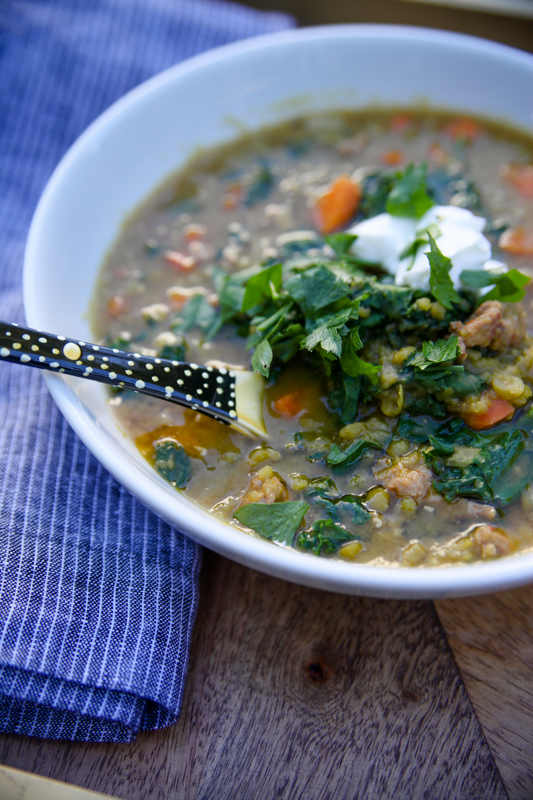 I love split pea soup, so I can't wait to make this Smoked Sausage and Split Pea Soup by Kath Eats Real Food. She makes this dish in a dutch oven on the stove, but I think it could just as easily be made in a slow cooker if you don't want to watch a pot.
Easy Picnic Dinner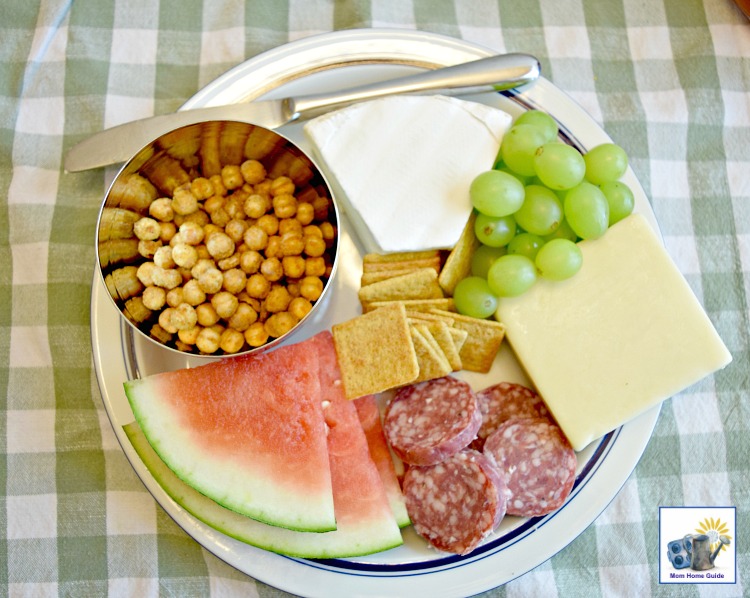 I shared this recipe for this Easy Summer Picnic Dinner at my friend Carrie's blog, Curly Crafty Mom. My recipe was for a summer picnic dinner, but a picnic dinner is great any time of year! This meal is a perfect Friday night meal. You can throw it together quickly and nosh on some yummy appetizers while you watch a good movie on TV. I love picnic dinners because you can easily switch up the ingredients in the picnic. For instance, you could switch out the watermelon for oranges, or add some guacamole to serve with the crackers.